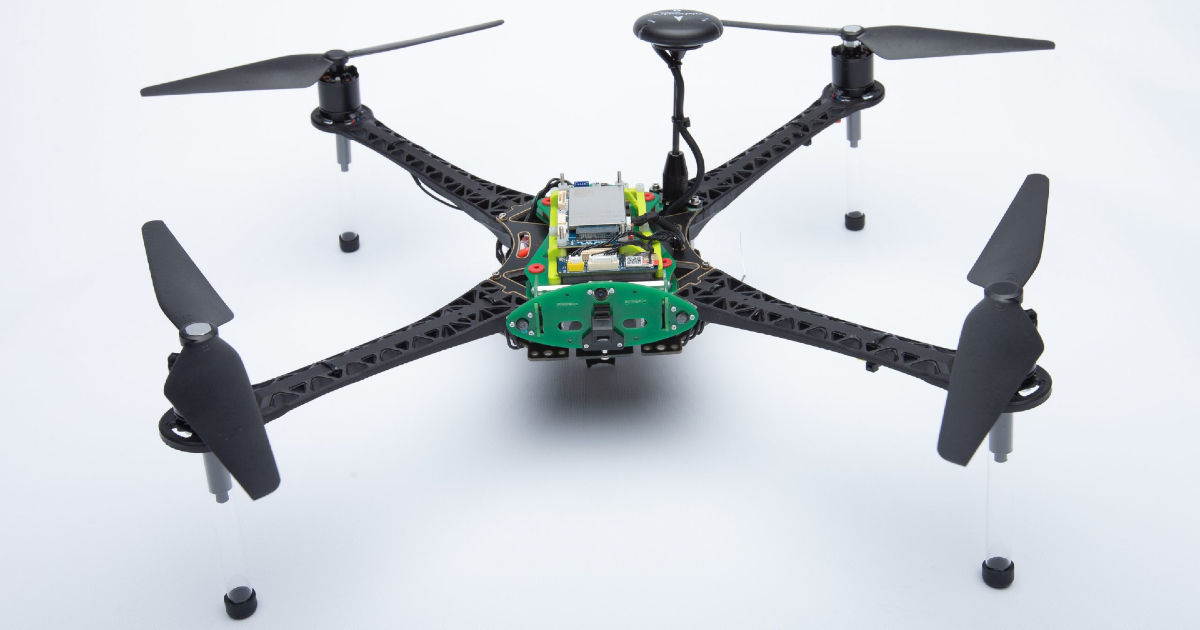 Chipmaker Qualcomm unveiled its first chip meant specifically for drones yesterday. The Qualcomm Flight RB5 5G platform is meant to promote development of enterprise and commercial drone applications, much like the way the company's chips work on smartphones. Qualcomm started calling its chips "platforms" some years ago, to bring in the fact that it doesn't just provide a piece of hardware but also important accompanying software. To that effect, the Qualcomm Flight RB5 5G platform will see the company specifically putting in work to build hardware and software that is meant specifically for computing on drones.
The chip giant is also very well positioned to take advantage of the space. Computing on drones has parallels with chips meant for smartphones and the Internet of Things (IoT), two areas where Qualcomm already has a presence. For instance, drones use cameras to view their surroundings and these implementations aren't too different from the augmented reality applications that we see on phones. Similarly, they need to interact with the cloud and process data in a way that sensors do for IoT applications. Which means Qualcomm may already have some of the base technologies that it can now build on. 
"Qualcomm is taking its current leadership in 5G and AI (Artificial Intelligence) to scale the next generation of drones and IoT," Dev Singh, general manager of autonomous robots, drones and intelligent machines at Qualcomm, told VentureBeat in an interview. "With 5G and AI, it is going to help accelerate development of commercial enterprise industrial drones and really open up innovative possibilities for industries looking to adopt high-performance, low power, small form factor, long-range communication, autonomous, and intelligent drones," he added.
"We have continued to engage many leading drone companies, enabling 200+ global robotics and drone ecosystem members in addition to consistently driving and promoting worldwide drone standardisation and transformative 5G capabilities in organisations such as 3GPP, GSMA, the Global UTM Alliance, the Aerial Connectivity Joint Initiative (ACJA) and ASTM," Singh, said in a blog post. "We are proud to continue our momentum of enabling the digital transformation of global industries by unveiling the Qualcomm Flight RB5 5G Platform, a solution that is purpose-built for drone development with enhanced autonomy and intelligence features, bringing premium connected flight capabilities to industrial, enterprise and commercial segments," he added.
Thanks for reading till the end of this article. For more such informative and exclusive tech content, like our Facebook page