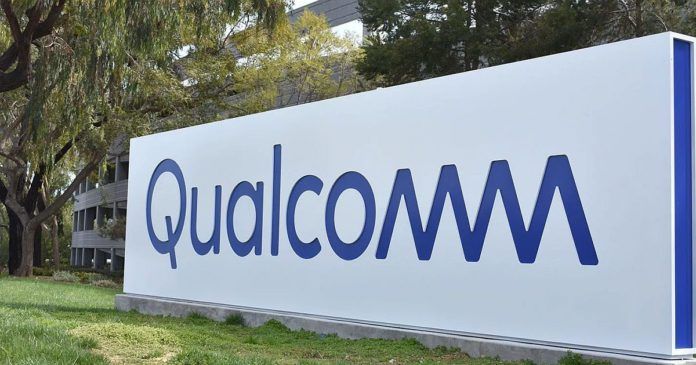 The US Federal Trade Commission (FTC) accused Qualcomm of anticompetitive practices back in 2017. US District Judge Lucy Koh has now sided with the FTC, stating that Qualcomm illegally harmed its rivals in the wireless chip market and leveraged its dominance to force unreasonably high licensing fees on phone makers such as Apple.
FTC Competition Director Bruce Hoffman also issued a statement where he notes that "Qualcomm's practices violate the antitrust laws is an important win for competition in a key segment of the economy. FTC staff will remain vigilant in pursuing unilateral conduct by technology firms that harms the competitive process."
This verdict calls into question Qualcomm's entire business model. The chip maker used to generate revenue by not only selling processors and networking equipment but also by licensing its designs and collecting high royalties. Now, however, Koh has instructed Qualcomm to stop forcing its customers into signing a licensing deal before supplying it with chips. Qualcomm will have to "renegotiate license terms with customers in good faith under conditions free from the threat of lack of access to or discriminatory provision of modem chip supply or associated technical support or access to software."
For FTC to win the case, it had to prove that Qualcomm had a monopoly in the wireless chips market and that it used this power in negotiations to force handset makers into signing licensing agreements in exchange for incredibly high royalties. Companies such as Apple, Samsung, Intel, and Huawei presented witnesses who testified against Qualcomm's for this unfair practice. In January of this year, Apple COO Jeff Williams had testified that his company had to pay a royalty of $7.50 per iPhone to maintain access to Qualcomm chips. He said that Apple had no choice but to agree to these demands as it did not want to lose access to these chips.
We are not sure how the District Judge's verdict impacts Apple's and Qualcomm's situation, as both companies ended up signing a multi-year agreement last month. It is possible the former had no other alternative if it needed to release the iPhone XI lineup on time. We hope Apple did not have to pay too much, as the real blow ends up landing on the end user who has to pay an excessive amount for new smartphones.
Qualcomm Plans To Appeal The Ruling, Leans on Trump Administration
Qualcomm responded to Koh's ruling by saying that it would immediately seek a stay of the court's judgment and an expedited appeal to the US Court of Appeals for the 9th Circuit. Don Rosenberg, executive vice president and general counsel for Qualcomm, said in a statement, "We strongly disagree with the judge's conclusions, her interpretation of the facts and her application of the law."
According to Qualcomm, the FTC's lawsuit was based on a "flawed legal theory". The chip maker argues that competition is indeed fierce in the mobile chip market and believes that customers choose its products as they are the best. Qualcomm also claims that it has never stopped providing processors even during license disagreements.
According to Ankur Kapoor, an antitrust partner at Constantine Cannon, the 9th Circuit takes about two to three years to issue rulings in antitrust cases. That is a considerable amount of time for Qualcomm to make its move. Qualcomm's licensing model has been challenged numerous times over the years all around the world, and the chip maker has always managed to rely on appeals and settlements in the past. This time, the company is said to also receive support from the Trump administration.
The Indian Express reports that Trump administration's Justice Department asked Koh to limit the scope of any penalties she planned to levy against Qualcomm. They argued that an aggressive remedy would undermine innovation, especially with how the company plays a key role in 5G infrastructure. These arguments were presented about three months after the 11-day trial concluded on 30th January, and Koh saw no reason to pay attention to them now.
The Trump Administration is very likely to continue supporting Qualcomm with its appeal, and will probably argue that Koh's ruling will restrain American innovation and eventually threaten national security.
Thanks for reading till the end of this article. For more such informative and exclusive tech content, like our Facebook page