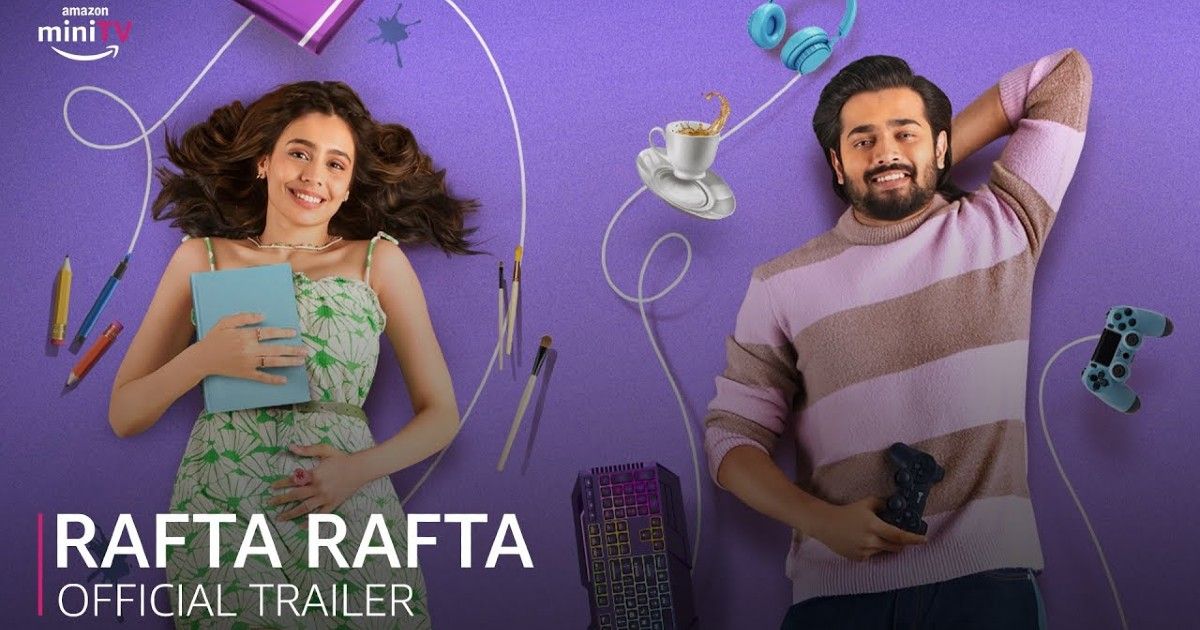 Rafta Rafta trailer is finally out! The much-awaited series will be streaming on Amazon MiniTV from 25th January 2023 onwards, with 7 episodes. The show has Bhuvan Ram essaying the titular character, sharing screen space with Srishti Ganguli Rindani.
The trailer shows how Karan and Nithya's love story started. They are opposites of each other, and they only agree that neither one of them is looking to get into a relationship despite their obvious chemistry. However, fate has other plans in store for them, and the two end up getting married.
Rafta Rafta releasing on Amazon MiniTV on 25th January 2023
This show will soon be available to stream on Amazon MiniTV from 25th January 2023. Bhuvan had made a statement earlier about how the series tries to capture the nitty-gritty of modern marriages in the country. The content creator grew up in a middle-class family, and how marriages are perceived has drastically changed over the years. The show will now be available on Amazon MiniTV from 25th January 2023. You can expect this show to drop at midnight when Amazon releases content.
Rafta Rafta – Plot and Cast
The story revolves around Nithya and Karan, who are total opposites but agree on just one thing – that neither of them wants a relationship, despite obvious chemistry. However, fate had some other plans for them, and they ended up married. However, the marriage is anything but smooth, as the duo has to deal with the harsh reality of being newlyweds. Add to that their neighbours and relatives who have no issues inserting themselves into the couple's lives. All this makes for a murky combination.
Bhuvan Ram essays the titular role in the movie, while Srishti Ganguli Rindani plays the female lead. They both play a married couple who are opposite each other and don't agree on anything