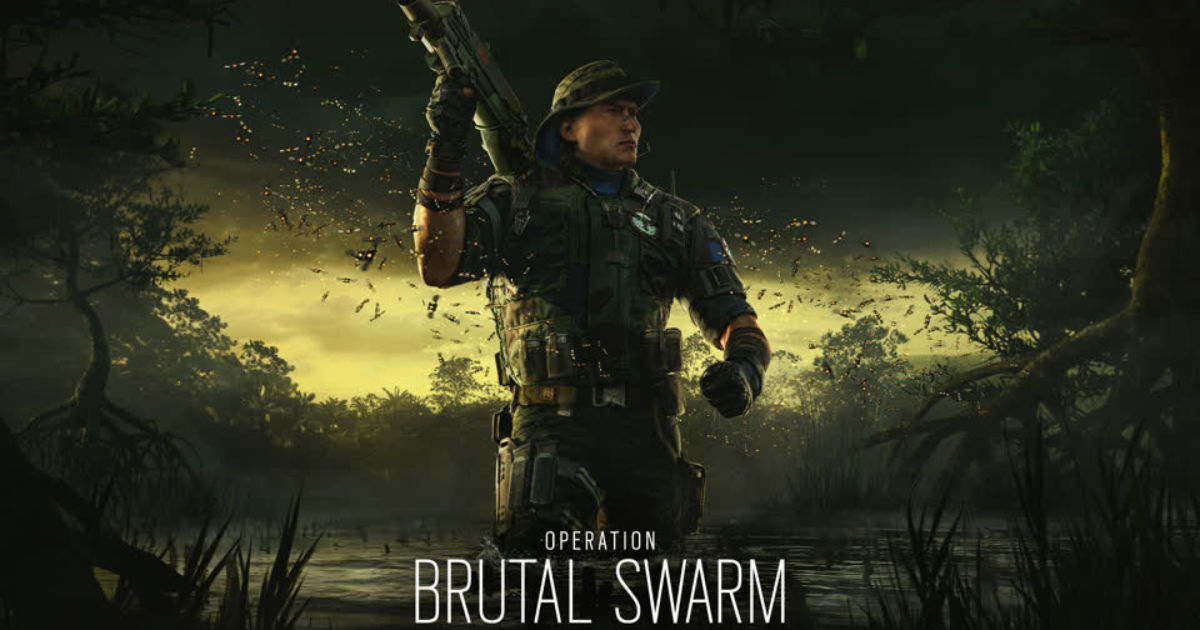 Rainbow Six Siege is well into its seventh year and launching on September 6 is the latest update to the game. Operation Brutal Swarm introduces a new Singaporean Attacker – Grim, who can use the Kawan Hive Launcher to deploy localized swarms of robotic bees that reveal his enemies' positions.
The Operator will be available in Rainbow Six Siege as part of the Brutal Swarm Battle Pass, unlockable two weeks later with Renown or R6 Credits. Alongside Grim, there's plenty of new stuff headed to the game, including Stadium joining the map rotation, recoil changes on PC, and a new impact EMP grenade.
Grim, a 3-Speed Attacker, hails from Singapore and will be able to equip the 552 Commando assault rifle or the SG-CQB shotgun in his primary weapon spot. The P229 pistol will be equipped as his secondary with either breach charges or a claymore as his generic gadget.
Also Read: Rainbow Six Mobile Officially Announced, Seems Similar to the PC, Console Version
Rainbow Six Siege Y7S3 Update – New Operator, Balance Changes, and More
Grim has the potential to shake things up rather dramatically, given he can reveal Defenders' locations with ease. Having your location revealed in an intense, closely-fought game can be extremely detrimental to your team's success. It will be interesting to see if Grim and his kit help him become one of the most top-picked Operators in the game.
The other major addition to the game is the addition of the Stadium map to the rotation. Unbreakable glass walls will add a bit of challenge as players on either side will be able to look at each other, without being able to do much about it. The map will be available for Team Deathmatch and the use of colour-coded areas will allow teams to communicate better and improve their effectiveness.
The new update will be playable on the PC Test Server on August 22, with the full season launch slated for September 6.