Highlights
Rainbow Six Siege Operation Heavy Mettle (Year 8 Season 3) will be out on August 29 2023.
The update is big and contains a slew of new features such as a new Attacker, game mode, operator balances, and much more.
As with Season 3, Operation Heavy Mettle, you'll be able to view patch notes in-game.
Tom Clancy's Rainbow Six Siege turned eight this year and we have a new season coming to us very soon. Ubisoft is continually upgrading the meta with new enhancements and modifications, and Y8S3 is no exception. With Operation Heavy Mettle, both new and seasoned gamers will be able to explore a multitude of new content.
Rainbow Six Siege's third season is titled Operation Heavy Mettle which is set to arrive with many additions and changes. The new season will make its way to the game with a new operator from South Korea called Ram. This game's current meta mainly hinges on the use of information and destruction. Year 8 Season 3 will most likely witness a change in gameplay with the addition of a new gadget. The update also comes with several weapon reworks along with certain quality-of-life updates.
Here we will discuss everything new in Rainbow Six Siege with Operation Heavy Mettle.
Also Read: PlayStation Plus Game Catalog for August 2023 Announced: Sea of Stars, Moving Out 2, Destiny 2: The Witch Queen and More
Rainbow Six Siege YearSeason 3 Operation Heavy Mettle – All You Need to Know
New Operator – Ram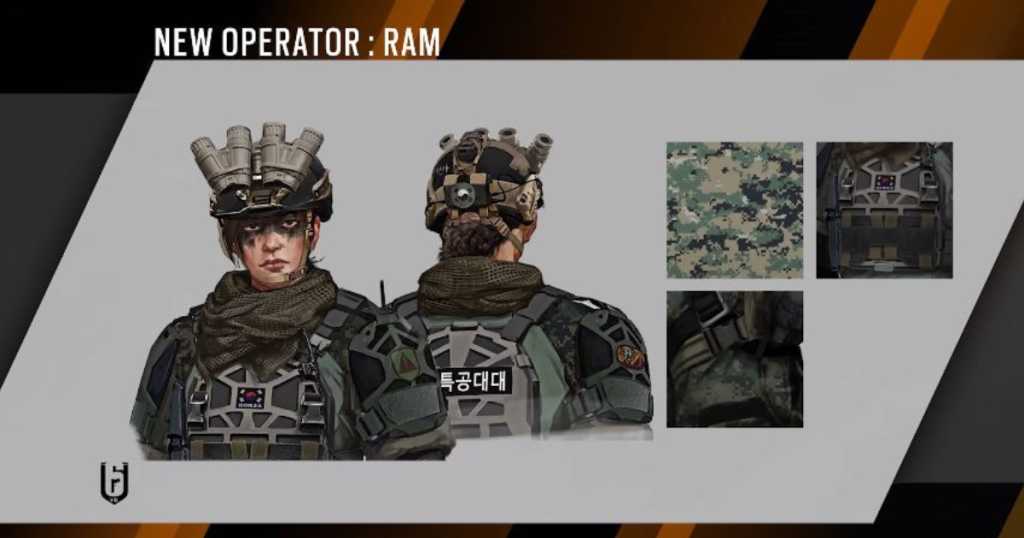 Year 8 Season 3 of Rainbow Six Siege is going to be big, and it all starts with a new Attacker, Ram. She is part of a South Korean Special Forces all-female force and will join the Redhammer Squad, the Destruction team that comprises Ash, Buck, Sledge, Thermite, and others.
Bu-Gi, her primary weapon, is an auto breacher that is noisy, gritty, grounded and destroys anything in its path, including barricades, deployable shields, floors, soft barriers, and so on. Her Bu-Gis functions as an electrical device before activation and as a mechanical device after activation.
Operator Ram's Weapons and Gadgets
Discover Ram and how she keeps the investigation going with Vigil against Deimos, while being attacked by a massive military chopper on the map Tower.

Find out how Ram will shake up Siege
https://t.co/27TuUcX0n1https://t.co/I9KVa40mIu pic.twitter.com/EqRt96DY8T

— Rainbow Six Siege (@Rainbow6Game) August 13, 2023
Ram's primary weapon is the popular R4C assault rifle with a 1.5x scope, as provided by Ubisoft. She can also choose to use the LMG-E machine gun. Here's what Ram's arsenal looks like in Operation Heavy Mettle:
Primary Weapons:

R4C, LMG-E

Secondary Weapons:

ITA 12S, MK1 9mm

Primary Gadget:

Bu-Gi (a total of four)

Secondary Gadgets:

Stun Grenade, Hard Breach Charge
Operator Reworks and Changes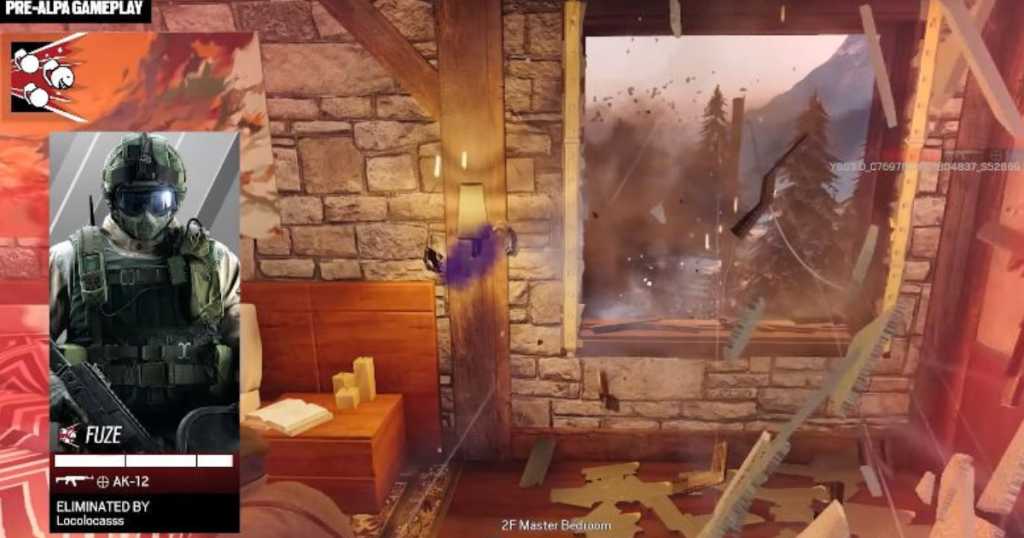 Grim Buff: Grim's Kawan Hive Launcher now has two firing modes: on-impact detonations and bouncing canisters. This is a significant development, since Grim players will now be able to shoot around corners and bounce bullets off walls, gathering information in difficult-to-reach areas.
Frost Rework:

Attacking players may now remove themselves from Frost's Welcome Mats, eliminating the need to rely on teammates to do so. However, breaking free from a Welcome Mat takes four seconds and leaves the player with 20 HP and a debuff that allows defenders to see and follow a blood trail to your location. Aside from that, players can still receive an assist from a teammate, which, although preventing the debuff, exposes both you and your teammate to a quick double-kill.
Fuze Changes:

Fuse's Cluster Charges may now pass through a deployable shield or Osa's Talon Shield, increasing adaptability and providing new opportunities for players to react to their surroundings.
Weapon rework, Quick Match 2.0, Weapon Roulette, and more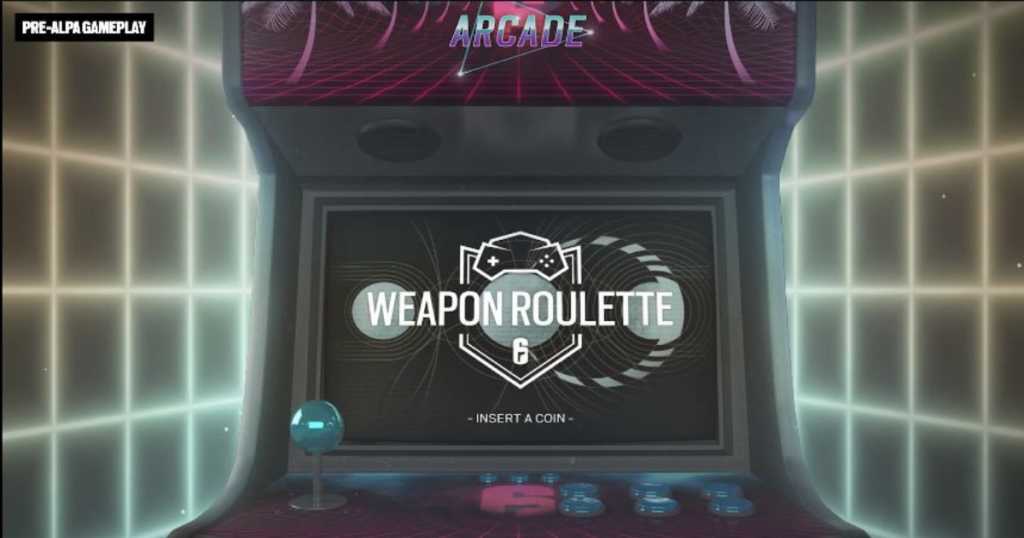 Rainbow Six Y8S3 has completely revamped the Shotgun weapon class except for the Slug Shotguns. Rotating between two bomb locations will be considerably easier now using Shotguns. The Shotgun overhaul appears to be promising enough to shake up the ever-changing Rainbow Six Siege meta.
A new Team Deathmatch game dubbed "Weapon Roulette" is on the horizon, in which all players start with the same weapon and it changes to a random new one after a brief time. This game style may be great for players to understand weapons and their attachments, as well as to fully warm up before jumping into Ranked.
"Standard" has replaced "Unranked." It will serve as a bridge between Ranked and Quick Match, removing map and operator ban stages and reducing overtime rounds to one.
The long-awaited Quick Match 2.0 has finally been unveiled. Ubisoft has soft reset Quick Match 2.0 mode's skill level and included a new pre-setup mechanism on the defence side. This involves the placement of reinforcements and rotation holes ahead of time.
Attackers are now protected by Attack Protection, which consists of a 10-second invulnerability period at the start of a round enabling a more secure approach to structures.
New playable tutorials & Quality-of-life Updates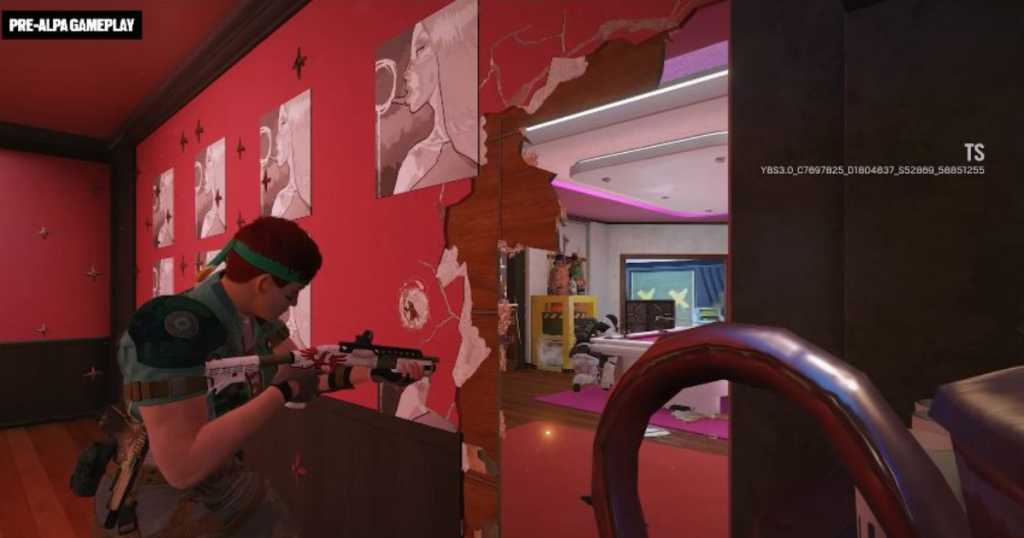 Rainbow Six Operation Heavy Mettle features new playable tutorials that give newbies in-depth coaching. These are first-time user experiences that place a specific emphasis on the game's main mechanics.
It includes the following:
Session on the fundamentals, attack, and defense.

Explaining how key mechanics like tilting, verticality, secondary gadgets, and unique abilities function.
This will give beginners greater confidence because they will be familiar with how a real game operates.
Rainbow Six Y8S3 also incorporates various quality-of-life improvements where possible:
To catch excellent moments, remove the HUD from the replay camera.

Make use of a "Free Cam plus hide UI" that is available to all viewers.

Players from the squad are kicked and promoted.
With Operation Heavy Mettle, several improvements are also coming to the Battle Pass to make it simpler for players to target prizes they may like.
Also Read: JioCinema Will Live Stream Battleground Mobile India Series 2023 For eSports Fans in India