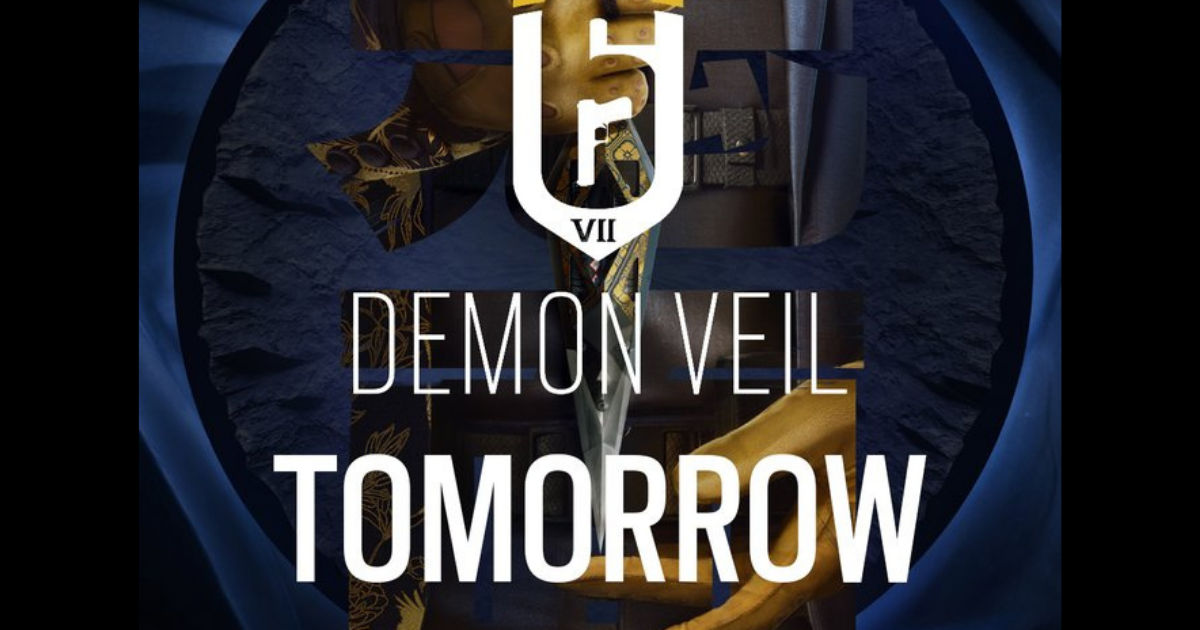 Rainbow Six Siege Year 7 Season 1 – Demon Veil kicks off today as it hits live servers. The new season will introduce players to the game's newest Operator – Azami, a Defender armed with kunai knives and her signature gadget, the Kiba Barrier.
Demon Veil packs a lot more content apart from the new Operator as it introduces Attacker Repick, a new feature that was tested in the lab server last season. The feature is set to be a real game-changer and one that players have responded to rather well, judging from the feedback from test servers in the community.
Rainbow Six Siege will be down for maintenance for 1 hour on each platform. Steam, Ubisoft Connect, and Stadia will be down today for maintenance at 6:30 PM Indian Standard Time. Xbox platforms will be down at 7:30 PM IST, while PlayStation will be down at 8:30 PM IST.
Also Read: Rainbow Six Year 7 Season 1 Operation Demon Veil Details, Year 7 Roadmap Revealed
Rainbow Six Siege Demon Veil Hits Servers Today
🛠 Y7S1 Maintenance 🛠

Y7S1 Demon Veil will be deployed tomorrow, March 15th.

⏱Downtime: ~1 hour per platform

Maintenance times and patch sizes below 👇 pic.twitter.com/736y2j6vXn

— Rainbow Six Siege (@Rainbow6Game) March 14, 2022
Patch sizes vary quite wildly from platform to platform as the PC version of the game on Steam and Ubisoft Connect will be 3.8 GB and 4.4 GB respectively. On console, Xbox One 1 will receive a 13.82 GB patch while Xbox Series X/S gets a 13.17 GB patch.
On PlayStation 4, the patch will be about 5.17 GB and 4.66 GB on the PlayStation 5. It appears that download sizes will be significantly smaller on PlayStation consoles.
Demon Veil is one of the most anticipated season updates to Rainbow Six Siege and the first of 4 planned for 2022. The other 3 seasons will also introduce new Operators from Belgium, Singapore, and Colombia respectively.
There are a ton of new features planned for Rainbow Six for the rest of the year such as Ranked 2.0 and Permanent Arcades. Demon Veil, Year 7 Season 1, hits live servers today and players can tune in to just how well they adapt to the new meta in the game.