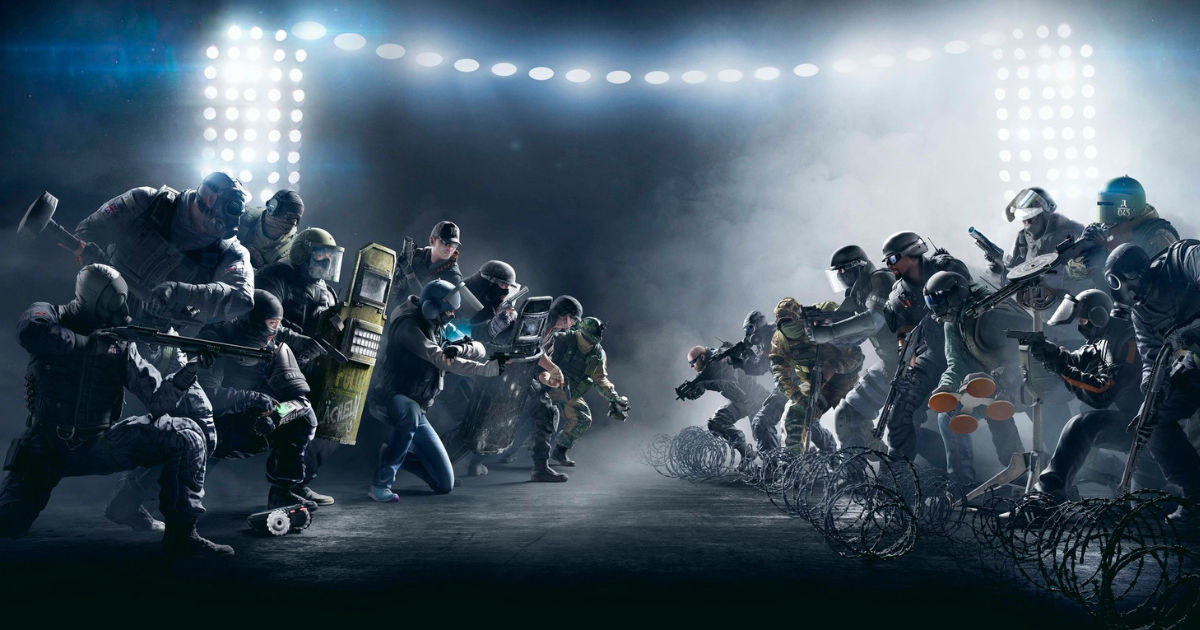 Rainbow Six Siege Year 7 Season 4 will kick off soon enough and it looks like Ubisoft has something major planned for fans. The dev team is teasing a new map for the game that will be revealed on November 21, Monday. The stream will be available to watch on the official Ubisoft Youtube channel. Year 7 Season 3, Brutal Swarm, saw Ubisoft add a bunch of new elements to the mix including the game's newest Operator, Grim.
Last season's most impactful addition came in the form of a new map, Stadium. The map proved to be one of the better-received elements of the new update and it looks like Ubisoft wants to keep the ball rolling with the addition of a new map. From the looks of it, the new map seems to take place on some sort of naval base replete with a helipad and a mid-sized building in the middle.
Details on the season are still sparse but it looks players will have a lot more information to work with come November 21.
Also Read: Rainbow Six Mobile Getting More Mumbai Servers for Indian Players, More Test Invites Also Coming
Rainbow Six Year 7 Season 4 Reveal Scheduled for November 21
We are in the lab building an incredible and enormous new season. Stay tuned for more! pic.twitter.com/Xwc0p27iCB

— Rainbow Six Siege (@Rainbow6Game) November 9, 2022
Rainbow Six Siege has been one of Ubisoft's most successful live-service games that has consistently gotten better over time. The initial launch of the game didn't exactly attract fans in droves but over time, Ubisoft has made key incremental changes to the formula that has resulted in one of the most popular first-person shooters currently available.
Ubisoft has dabbled with live-service games but perhaps none of their projects have seen the kind of success Rainbow Six has. Currently, in its seventh year, Rainbow Six Siege shows no signs of slowing down. Its community has risen to an enormous level and has birthed one of the most exciting esports scenes in gaming, and one can only Ubisoft keeps the ball rolling with more updates.
A sequel to Siege doesn't seem all that likely seeing as Rainbow Six: Extraction didn't really work out all that well for the publisher. The core gameplay loop of Siege has stood the test of time, and with incremental changes, Ubisoft seems to have cracked the formula to keep players interested in the game. However, with a new console generation to work with, perhaps Ubisoft could explore the idea of a proper sequel for the game.
As it currently stands, Ubisoft has a lot of irons in the fire, including older franchises like Splinter Cell. Ubisoft's other live-service project, The Division, seems like it will try to find new life on mobile. With Rainbow Six Mobile set to come out soon, Ubisoft is putting their eggs in the mobile game basket and it will be interesting to see how that turns out.