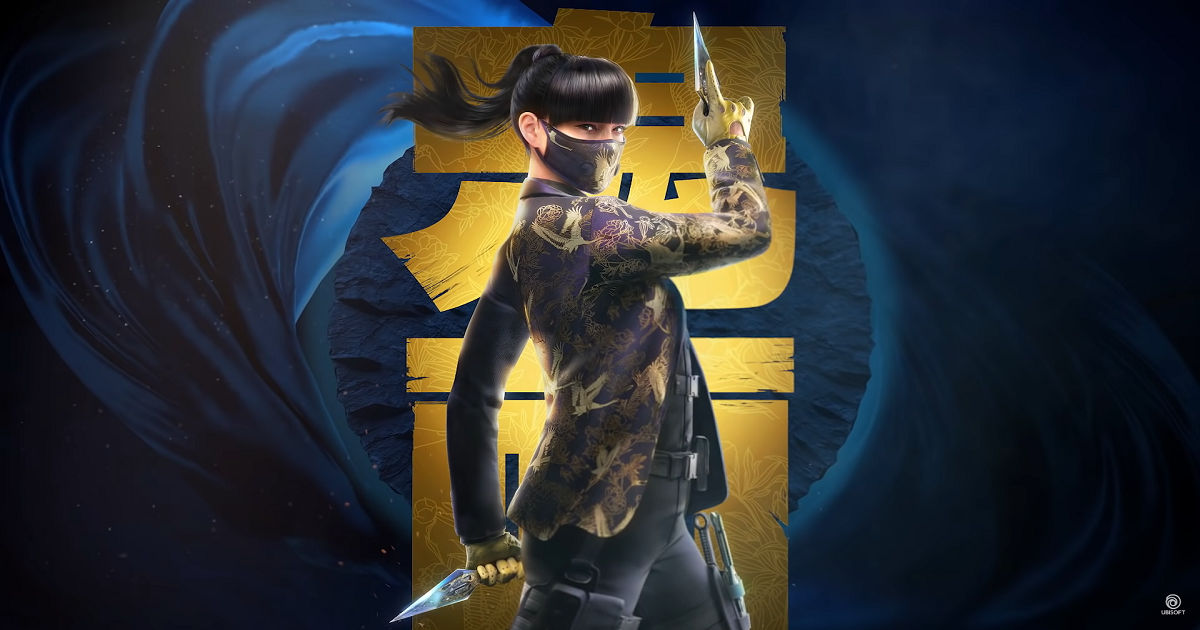 Ubisoft has just revealed new content heading players' way in Rainbow Six Siege Year Season 1, which is titled 'Demon Veil'. The newest Operator in the mix is Azami, a medium-speed, medium-health Defender, with throwable kunai knifes that creates Kiba Barriers which essentially block open areas.
Apart from a new operator, Y7S1 will also add a new map called Emerald Plains, a permanent Team Deathmatch mode. Alongside new content is all sorts of gameplay reworks such as Attacker Repick, changes to sight and scopes, outdoor cameras and drones, and general operator balancing.
Azami, a Japanese Operator, uses her Kiba Barriers, which can be used to create bulletproof barriers by simply throwing a modified Kunai knife onto a surface. Her weapons of choice are the 9x19VSN SMG, ACS12 Shotgun (Primary Weapons), and the D-50 (Secondary/Sidearm).
Also Read: Rainbow Six Siege Road to SI Event is Back with 2 Unique Maps, Available Till February 21
Rainbow Six Siege Year 7 Roadmap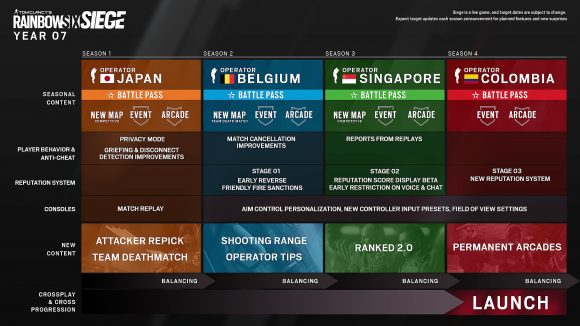 The Demon Veil Season Test Server opens tomorrow, allowing select players an early look at the new content and gameplay reworks in Rainbow Six Siege. Ubisoft has also released a roadmap of content coming to Rainbow Six Siege in the coming year, and it includes all sorts of interesting details.
Year 7 will bring a total of 4 new Operators to Rainbow Six Siege. Azami has been revealed as the Operator from Japan, while the next three will be from Belgium, Singapore, and Colombia.
Season 1 has confirmed the arrival of Attacker Repick and a permanent Team Deathmatch. Season 2 will bring in a Shooting Range, Operator Tops, as well as Friendly Fire Sanctions and new Controller Input Presets and FOV Settings for consoles.
Season 3 will focus on bringing Reputation Score Display Beta and early restriction voice and chat as well as Ranked 2.0. Finally, Season 4 will bring permanent Arcades to Rainbow Siege, which has to be really exciting for fans. Along with it, Season 4 will also include a new Reputation System.
However, one of the most interesting things coming to Rainbow Six Siege is Crossplay and Cross Progression. It looks like Ubisoft will be working on the feature the entire year and will be looking to launch it by Season 4.