Highlights
Netflix to release a new crime show, Rana Naidu
The show will be released on March 10, 2023
Real-life Nephew and Uncle, Rana Daggubati and Venkatesh come onscreen for the first time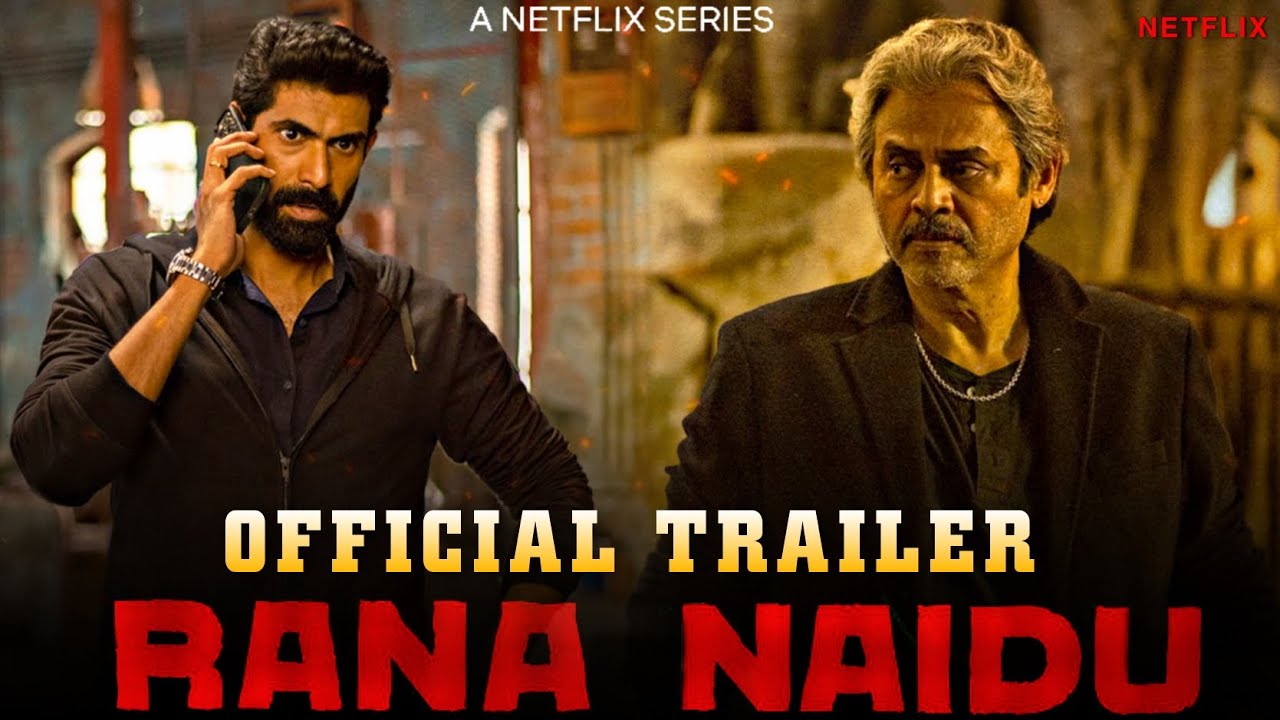 Digital giant Netflix announced in September last year that it will be releasing a new crime drama series Rana Naidu and also said that it expected it to be released at the end of March 2023. But now the streaming service has announced that it will be releasing the much-anticipated crime thriller on March 10, 2023. The show is the official adaptation of the popular American TV series Ray Donovan with the real-life nephew and uncle duo Rana and Venkatesh Daggubati, as a Mumbai fixer and his ex-con father.
"Always wanted to share the screen with my uncle the VICTORY V and my dream is finally coming true. As much as I love him off-screen, in 'Rana Naidu' we are going to be at each other's throats. #RanaNaidu, coming soon on Netflix." Rana Daggubati said on social media. Even Venkatesh, who is a self-claimed Ray Donovan fan, is super excited to play the role of Daggubati's father.
Apart from Hindi, the series will also be released in Tamil, Telugu, and Kannada.
Rana ni DM cheyyadaaniki oka easy maargam💃

Mee friend ki oka adhbhuthamaina gift pampadaaniki Rana ki WhatsApp cheyyandi – 8884078782.

Rana Naidu March 10th na Netflix lo vasthundi🔥

Link – https://t.co/mtNY8qhpzu pic.twitter.com/v5JnzqwhLF

— Netflix India South (@Netflix_INSouth) March 8, 2023
When and Where to Watch
Netflix will be the only place where viewers can stream the entire season of Rana Naidu. if the reports are to be believed, all episodes of the show will be available for download or streaming on Netflix for subscribers.
Cast
Rana Daggubati and Daggubati Venkatesh star in the highly anticipated Netflix original series Rana Naidu. Ray Donovan, a well-known American television program, is the official source material for the crime drama directed by Karan Anshuman and Suparn Verma. Aaron Sunder of Locomotive Global Inc. and the ViacomCBS Global Distribution Group collaborate to produce the show. The program will have its Netflix debut on March 10, 2023, worldwide. Manan Mehta and Ninad Khanolkar edited the show.
Plot
Rana Naidu delves into the world of a powerful fixer who is skilled at resolving issues for athletes, businesspeople, celebrities, and affluent people. The program follows Rana Naidu as he negotiates the intricate web of influential individuals in the city and finds solutions to their issues. While he solves everyone's issues, he lost it when his father was released from jail. The television show promises to be an exciting and action-packed journey that keeps viewers on the edge of their seats.
Reception
An intriguing new entry in the crime drama genre, Rana Naidu features a superb cast and an intriguing story. The Netflix-exclusive series is anticipated to become a huge hit with viewers all around the world. The official trailer has already got 22k views within hours of its release.