Highlights
50 Cent hints at his possible involvement in the upcoming Grand Theft Auto 6 via an Instagram post.

The Rap icon posted GTA: Vice City's logo on his Instagram handle, stating that he would explain the post later.
The post picked the interest of the fans and made them think he could be involved in the upcoming Rockstar sequel – Grand Theft Auto 6.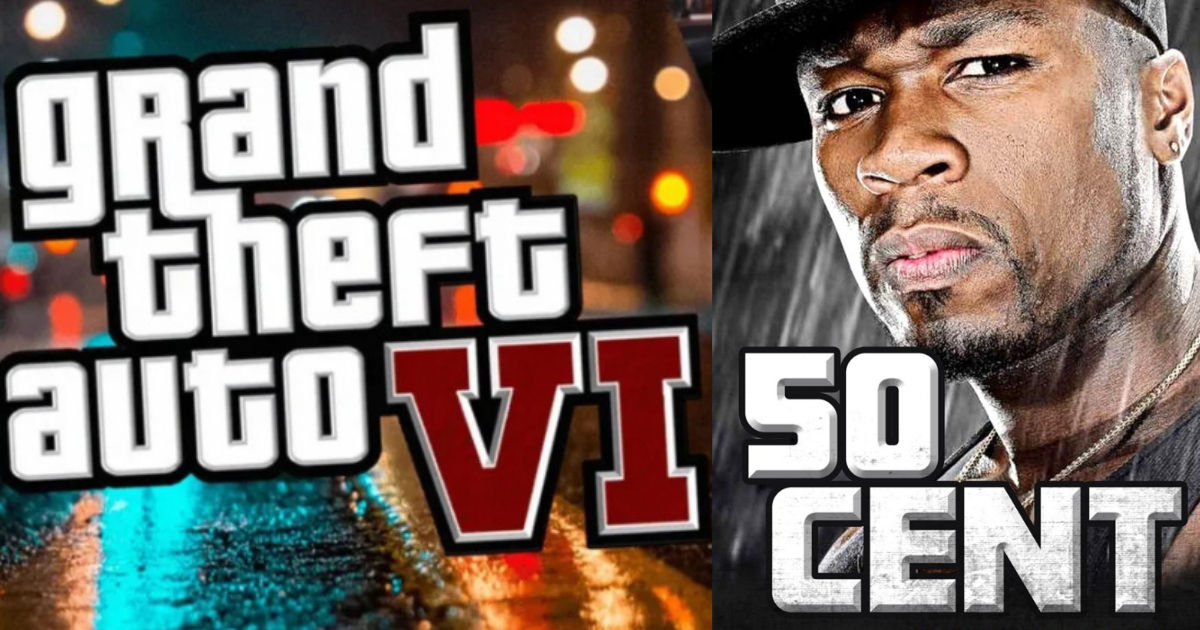 American Rap icon 50 Cent recently posted an image on his Instagram handle of the Kingpin achievement/trophy from Vice City in Grand Theft Auto: The Trilogy – The Definitive Edition. His post has made GTA fans think that he might be involved in the Rockstar's upcoming action-crime sequel – GTA 6.
Ever since the game's gameplay footage leaked, fans have been anxiously awaiting news about GTA 6, and 50 Cent's statement has fueled expectations that something official would be unveiled soon. His Instagram picture sparked a lot of interest and curiosity among GTA fans all across the world about GTA 6. This article also piques curiosity because it was previously revealed that GTA 6 will revive Vice City, and the supposed proof strengthens and makes the leak more credible.
Also Read: Indus Pre-registrations on Play Store to Hit One Million Soon, Third Community Playtest Revealed
Rap Icon 50Cent Might Teased his Appearance in GTA 6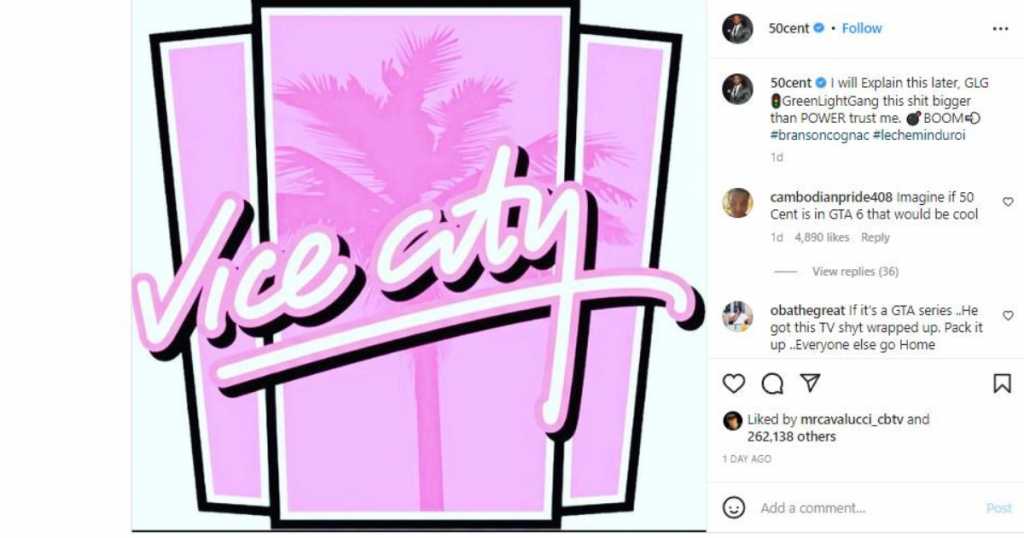 The Vice City image that rapper 50 Cent shared is from GTA: The Trilogy and the previous gen PlayStation 4 with the caption 'I will explain this later, GLG🚦GreenLightGang this shit bigger than POWER trust me. 💣BOOM💨#bransoncognac #lecheminduroi'.
According to some fans, there is a good chance that 50 Cent will appear as a character in the game; in the post, he adds something about 'GreenLightGang,' which might be a reference to the reputed Ballas Gang from the GTA series, who symbolise themselves with the Green Color.
GTA has long been praised for its radio stations and well-selected song picks spanning a wide range of genres, so it's possible that 50 Cent may make an appearance in Vice City – the location, not the game – via one of these stations. The Contract DLC also included the release of The Contract album, which featured musicians such as Eminem, Snoop Dogg, and others. That seems to be, 50 Cent may grant Rockstar Games permission to play his song in the game.
The rapper stated that he will explain the tweet later, but that it is "bigger than Power," the name of his Starz TV programme. Others speculated that this may suggest Grand Theft Auto is being converted for television, although this seems doubtful given Rockstar Games' previous opposition to the concept of an adaptation.
It has long been suspected, leaked, and rumoured that GTA 6 will return us to Liberty City after 4 returned to Liberty City and 5 returned to San Andreas, potentially explaining 50 Cent's usage of Vice City's logo (as reported by ComicBook).
Fans are excited about 50 Cent's involvement in the next game, with many assuming that he would play a role in the game or that his music will be incorporated into it. Dr Dre was the centrepiece of an entire update in GTA Online, which fans thoroughly liked. Therefore it's not impossible that 50 Cent will play a minor part in GTA 6. The rapper is no stranger to the gaming world, having been a part of a few games himself. He showed interest in producing another game in 2018, and now it appears that he may be participating in one of the most anticipated games of all time.
Fans should take these suppositions with a grain of salt as nothing is officially confirmed from the Rockstar yet. For the time being, all we can do is wait for an official announcement about Grand Theft Auto 6. Nevertheless, according to 50 Cent's enticing Instagram picture, it appears like the wait will be over shortly. Fans can't wait to get their hands on Grand Theft Auto 6, which is presently in production.
Also Read: Microsoft Launches its PC Game Pass in Preview in 40 New Countries
MSP Gaming is the gaming arm of MySmartPrice. We are a one-stop destination for everything gaming. Join our community for regular tournaments and stay updated about the gaming ecosystem – https://bit.ly/msp_gaming_community