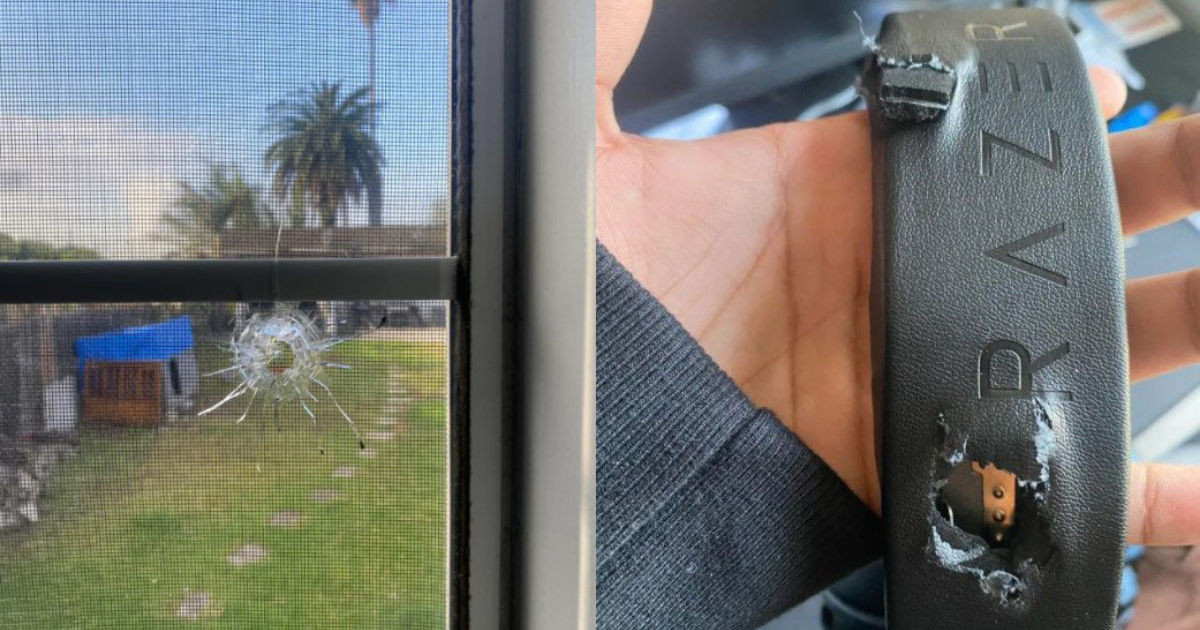 We've all seen books and badges saving lives of people from bullets in films and TV, but this recent incident where a headset saved a gamer's life from a stray bullet might just be cutting it too close.
Reddit user u/Enough_Dance956 recently posted about an incident that took place on Wednesday where a Razer headset has apparently saved his life from a stray bullet. The user explains that, on March 30, a stray bullet came through the window and hit them straight on the headset, which stopped it from making contact with Enough_Dance's head.
The user has also posted pictures of the incident, including the shattered part of the window from where the bullet made its way into the room as well as the pierced headset. The incident took place in Torrance, California and the 18-year old has turned over the bullet to the Torrance Police Department.
"Hello to everyone who sees this. I'm trying to get a hold of someone at razer to thank them with all my heart. Wednesday morning at 10:30 am a stray bullet went through my window and hit the razer headphones on top of my head," explains Enough_Dance956. "If it wasn't for the headphones made with good quality I would've been a dead kid at the age of 18. I couldn't even imagine all the pain my family and friends would've been through."
Razer Headset Saves Gamer's Life from Stray Bullet
The Razer Community Team responded to the user's Reddit post and has apparently gotten in touch with him.
Razer Founder and CEO Min Lian-Tan responded in the Reddit thread as well.
The first Reddit post initially came under a lot of scrutiny as the timing of the post was close to April Fool's Day. The user made a follow-up post in the r/Razer community where they posted additional pictures of the incident, including a picture of the bullet that they found on their bed.
Additionally, the user also claims that they have a video from when the incident happened. They haven't yet posted the video but it is likely that they have been advised not to do so by the authorities.