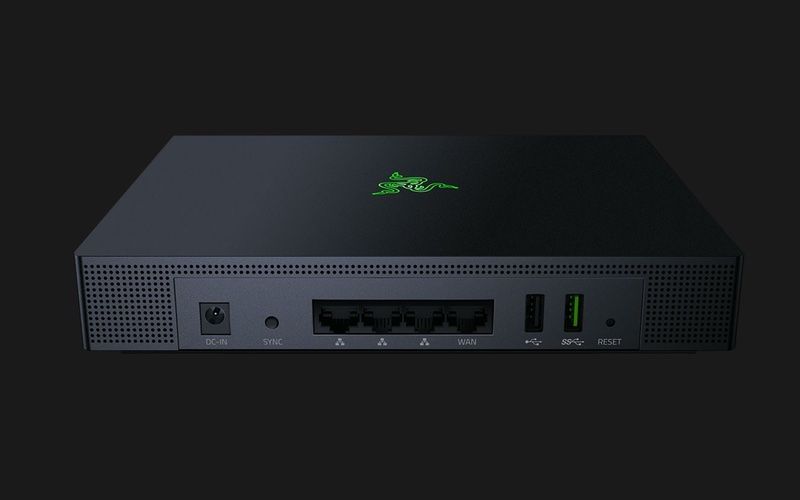 Gaming on a PC or a console can be fun and a disaster at the very same time. A fast and stable internet connection is needed for almost every multiplayer game in this day and age. Often, one has to sacrifice comfort while gaming to ensure a stable internet connection by using a wired internet connection. While it does provide you with a seamless flow of traffic, it does so at a cost. You can drag your wired connection across your house to hook it up to your console. This is where a WiFi router becomes handy. However, wireless connections can result in an unstable internet connection. Razer has the perfect solution for you with its latest low-latency router called the Sila.
Razer Sila Uses Latest Technology To Provide For Low-Latency Gaming
Razer has designed the Sila router especially keeping in mind the trouble which gamers face. Interruptions and high-latency are deal-breakers for any online gamer. The Razer Sila makes use of a Razer FasTrack QoS system which works by prioritizing and regulating traffic. This special feature works by reserving bandwidth for a game which the user is playing at the mere touch of a button. The best thing about it is that it automatically detects which game is being played and makes the necessary reservation. Network congestion certainly won't pose a threat to Sila given its multi-channel zero-wait DFS. The router checks for, locates and connects to the strongest signal.
Sila isn't only Razer's brainchild. The company did take the help of Ignition Design Labs to create Sila. Ignition Design Labs were the ones behind the creation of the Portal router, known for its steady network connection. Sila can also be used when having friends over for a LAN party where a number of computers are used over a wide area. A mesh network can be created for ensuring network stability by linking several Sila routers together. To give you a rough idea, two Sila routers are able to cover 6,000 square feet.
How Much Does Razer Sila Cost?
The Razer Sila router has three LAN ports and can even be remotely controlled via an app on both Android as well as iOS. The device will hit the shelves this Wednesday and will be sold at a price tag of $250 (approximately €300)