Highlights
Turbo UPI allows direct UPI payments without getting redirected to a third-party UPI app during checkout.
It is a 1-step payment experience for online customers as compared to a 5-step process on regular UPI.
Razorpay collaborated with NPCI and Axis Bank for Turbo UPI.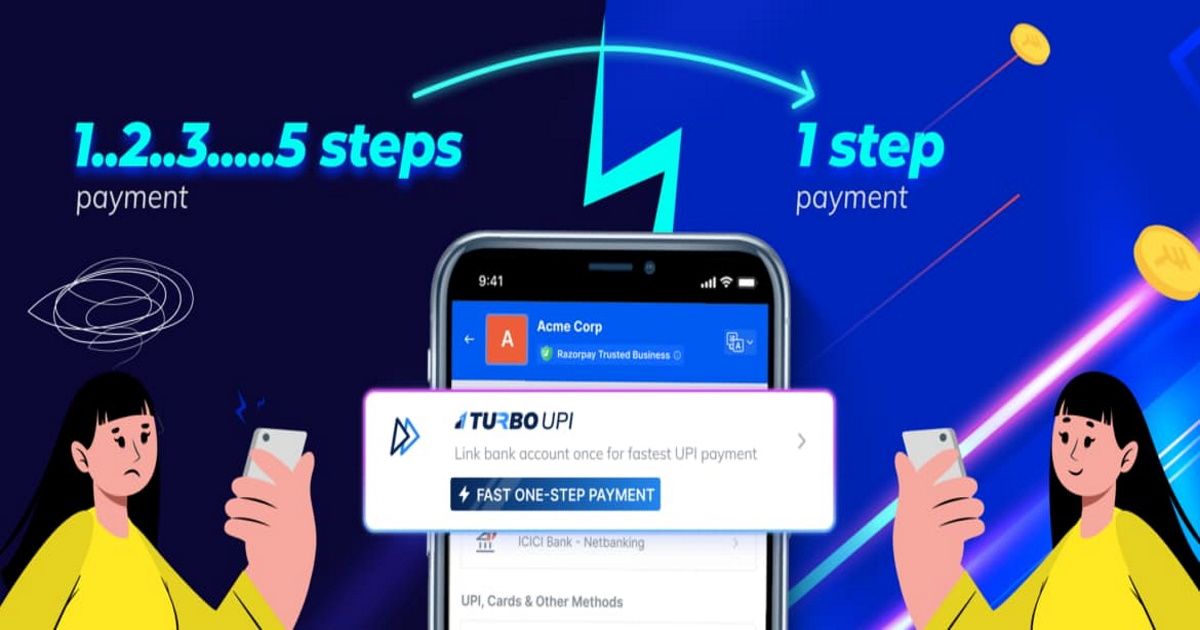 Razorpay has launched Turbo UPI as its one-step solution for a faster and more streamlined UPI payments experience. It teamed up with the National Payments Corporation of India (NPCI) and Axis Bank. It is being touted as India's fastest payment solution with a 5X faster payment experience than regular UPI. It is primarily aimed at online businesses but will also benefit customers making payments.
What is Turbo UPI?
In the official announcement, Razorpay has described Turbo UPI as a 1-step payment experience. This is because it eliminates the need for redirection to a third-party UPI app during the checkout process. It allows customers to make UPI payments directly by entering their UPI PIN.
Turbo UPI is primarily meant for merchants who will need to integrate the service into the payment gateway. It is said to boost the payment success rate by 10%. Merchants will get access to granular insights into the end-users drop-off pattern and full control over the customer's payment experience.
Some of its early adopters are Tata Starquik, Ixigo, FNP (Ferns N Petals), Trainman, and Dhan among others. A specific timeline has not been shared but customers of these businesses will be able to use the service "soon".
Turbo UPI vs Regular UPI: What is the difference?
It is a relatively lengthy process when it comes to making payments via regular UPI on websites. The first step is to either choose the preferred third-party UPI app or enter your UPI address. The payment gateway then redirects you to the selected app where you have to use your face/fingerprint lock to access the app. The next step is to cross-check the business name and requested payment and then you enter your UPI PIN to complete the payment. Afterwards, you are redirected to the merchant's payment gateway to show the final payment status.
In comparison, Razorpay says Turbo UPI will fasten the whole payment experience by eliminating app redirection steps. All you need to do is to select Turbo UPI on the gateway, enter your UPI PIN, and voila, payment would be done.
It should be noted that Razorpay is not the only one with a 1-step payment experience. Last week, Paytm launched UPI SDK with the same purpose where customers can make direct UPI payments without any third-party UPI app redirects. It is powered by the same technology stack as Paytm Payments Bank. This SDK will also get support for UPI Lite and UPI on RuPay Credit Card in the future.