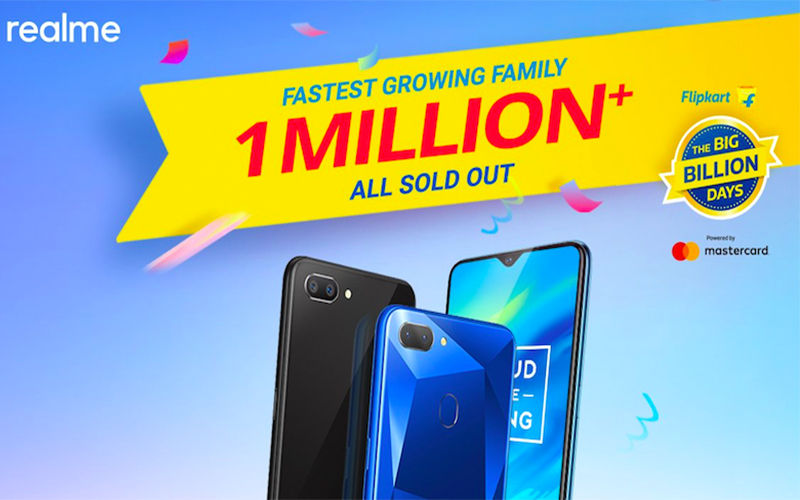 OPPO's new one-year-old offshoot, Realme, which has now made a name for itself in the Indian smartphone space is hailed as the new Xiaomi of the industry. The company's first offering, the Realme 1, and its true successor, the Realme 2 Pro, that offer immense value for money at a very affordable rate has earned the company a lot of accolades. Realme has managed to perfectly apply Xiaomi's principal formula of success in the Indian market to its own advantage but this also means that it has to deal with all the risks that Xiaomi has had to in the past. This means operating at wafer-thin margins, and relying on online marketing to reap the harvest later on. However, a new tweet over the weekend from Realme CEO, Madhav Seth, has indicated that a price hike could be on the cards.
Realme phones could get costlier after Diwali
The tweet from Seth does not necessarily indicate that a price rise is inevitable. Rather it seeks to forewarn readers that it is a very probable scenario given the current situation of the depreciating Indian rupee. As you might very well be aware, the rupee has been tumbling since the beginning of the year and, as on October 5, it touched a record low of 74.22 per dollar. The post does not currently say whether the price hike will be for all products or a particular one offering. However, if you're planning to buy a Realme before Diwali, rest assured the decision to increase prices will be after that.
The rupee rates are falling and as a brand we actually work on low margins. It indicates that we might have to upgrade the pricing, just to make sure that we continue to give you the best technology in our upcoming offerings. We are trying to figure out a solution post Diwali.?

— Madhav Sheth (@MadhavSheth1) November 2, 2018
Reason for Price Hike
If you can recall, Xiaomi also hiked the price of the Redmi Note 5 Pro most recently in May. Xiaomi India head, Manu Kumar Jain tweeted at that time that the Note 5 Pro would cost Rs 1,000 more than its previous price of Rs 13,999 and he also cited various reasons for the change. Currency depreciation was also amongst the factors there and it's also the culprit here. There's still no detail on how much of a potential price rise we could be looking at. All that will be clear once the brand makes a final decision after Diwali.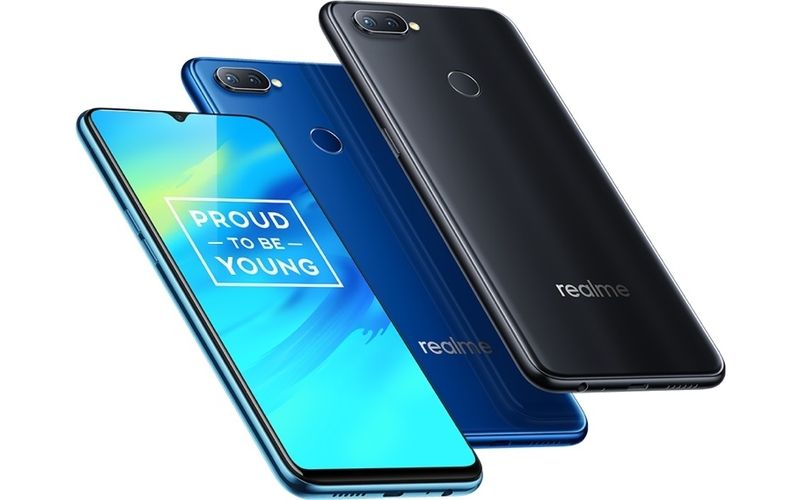 Amongst other most recent developments, Realme has now gone offline in partnership with Reliance Retail Ltd to make its devices available at Jio stores and Reliance Digital stores. The company, which was originally an online-only brand has now separated from its parent OPPO taking full control over its operations, from the research and development process to managing the after sales. The brand currently has Diwali offers on the Realme 1 at Amazon India where the 6GB RAM + 128GB internal storage variant is being offered at a discount of INR 3,000.
The Realme 2 Pro is the company's best offering right now priced at Rs 13,990 and it is possible that we could see a Rs 1,000 raise on it as Indian rupee slide doesn't seem to be coming to a halt anytime soon. The Realme 2 Pro is the most affordable handset on the market that features a water-drop notch design that is fast becoming the trend these days. It rocks a powerful Snapdragon 660 SoC, a 6.3-inch Full-HD+ 1080 pixels x 2340p display, and a 3500mAh battery. On the camera side of things, it is endowed with a 16MP (f/1.7) primary camera and a 2MP (f/2.4) secondary camera on the rear and a 16MP front shooter for selfies.
If there is any solace in all this, it's that the price hike would be temporary and when the rupee appreciates, we could see the brand adjust its rates accordingly.