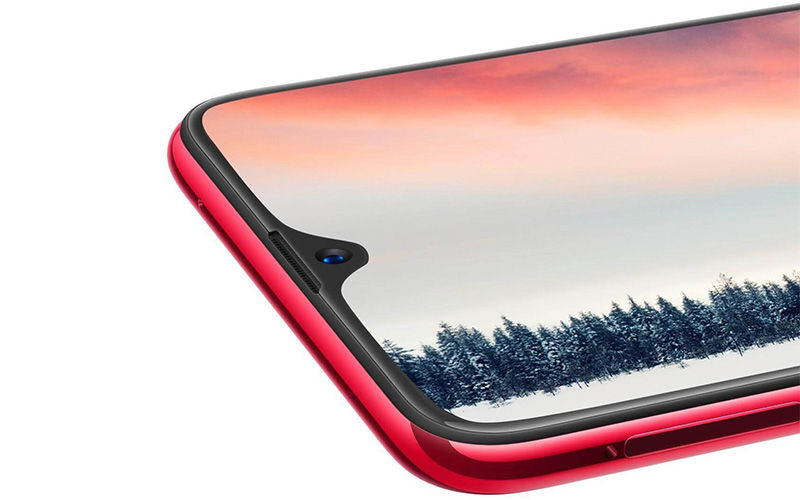 The festive season is one of the best times to upgrade to a brand new smartphone but with so many options to choose from, one simply has difficulty making up their mind in such a competitive market like India. However, we have four choices for you and they are the Realme 2 Pro, the Nokia 5.1 Plus, the Vivo V9 Pro, and the OPPO F9. Let us look into each smartphone more carefully to see which handset will be perfect for your everyday needs.
Realme 2 Pro
The more powerful version of the Realme 2, the Realme 2 Pro has officially launched and brings forth numerous upgrades for the average buyer both in terms of design as well as hardware specifications.
Starting off, the smartphone features a teardrop notch at the top of the display and the smartphone is armed with a high-end Qualcomm chipset like the Snapdragon 660. The top-tier version is well-built and affordable too, with the highest specifications ranging up to 8GB of RAM, a 3500mAh battery capacity and 128GB of onboard memory.
The starting price of the Realme 2 Pro is Rs. 13,990 but to get the best specifications possible, you will need to spend a little more money. Luckily, here's the best part; purchasing the 8GB RAM version with 128GB of internal storage will only cost you Rs. 17,990 and that is a terrific steal of a deal.
Also Read: Realme 2 Pro to Reportedly Feature Massive 8GB RAM, 128GB Storage Coupled With Snapdragon 660 SoC
Nokia 5.1 Plus
HMD Global has targeted India as one of the best-performing markets and after launching the Nokia 6.1 Plus (review), the licensee is preparing to launch the Nokia 5.1 Plus. The Nokia 5.1 Plus is priced lower than the Nokia 6.1 Plus, making it a very competitive handset, even though it might not be as powerful as the latter. The smartphone sports a 5.8-inch HD+ 19:9 screen with a MediaTek Helio P60 chipset.
There is also 3GB of RAM paired with 32GB of expandable internal memory. You also get a dual-camera at the back, a 3060mAh battery, a 3.5mm headphone jack and all the essentials that you could hope to see in an affordable smartphone like this. Best of all, it costs just Rs. 10,999, with the sale of the handset starting on the 1st of October, at 12 PM sharp.
Vivo V9 Pro
The Vivo V9 Pro is an upgraded version of the original and it comes with powerful hardware specifications. The increased performance that you will be getting in return for your hard-earned money is thanks to the 6GB of RAM as well as a powerful Snapdragon 660 AIE chipset.
The Snapdragon 660 AIE might not be as powerful as the Snapdragon 845, but it can hold its own very well, which is why it holds a special place in the heart of phone manufacturers that continue to launch mid-range handsets in markets like India.
It will also feature a 13MP+2MP dual-camera at the back, and all of these impressive specifications are going to be clad around a beautiful and premium aluminium chassis. The smartphone is going to go on sale on the 26th of September, so you can start making your decision right now.
Also Read: Nokia 5.1 Plus: 5 Reasons the Latest Nokia Android One is Best Alternative to Asus Zenfone Max Pro
OPPO F9
The OPPO F9 is the less powerful version of the F9 Pro but it still sports a beautiful design along with decent internal specifications for the average buyer to turn it into his/her daily driver for a significantly long period. This device carries a 6.3-inch IPS LCD screen and it gets a teardrop notch at the top in order to maximize the screen-to-body ratio as much as possible.
It carries a price of Rs. 18,999 at Gadgets360, and it is equipped with an octa-core 2GHz processor coupled with 4GB of RAM and 64GB of internal storage that can be expanded via microSD card slot. It also gets a large 3500mAh battery, along with a dual 16MP+5MP camera at the back, plus a 25MP selfie shooter.
While you're reading what to purchase right now or in the future, you can check out this video on why the Realme 2 is such a great smartphone to purchase right now.