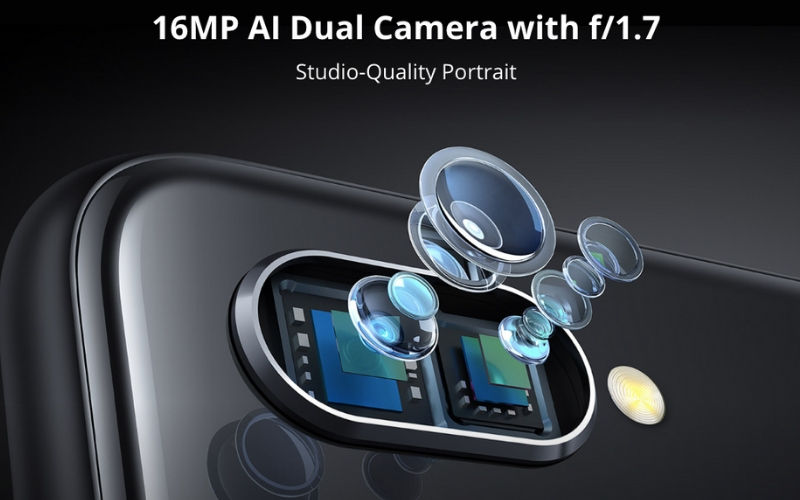 The Realme 2 Pro is a mid-range smartphone from Realme, which is a subsidiary of Oppo. This is the company's latest smartphone, and it packs quite a punch. Realme disrupted the mid-range segment in the country earlier this year, with the launch of the Realme 1. It then released the Realme 2, which is a successor to the original. However, customers weren't really happy with the Realme 2 specifications. And that's where the Realme 2 Pro comes in. It is still affordable, and is better in performance than several other mid-range smartphones in the country. In this post, we are going to talk about the chipset used in this phone, and how it aids in photography.
Realme 2 Pro Snapdragon 660 AIE SoC Detailed
Realme has integrated a Snapdragon 660 SoC on the new Realme 2 Pro. This is a very good mid-range chipset, and comes with a lot of improvements. It is the latest in the Snapdragon 600 series, and performs over 30 percent better than the previous generation. No wonder, the Realme 2 Pro is such a sought after smartphone. The Snapdragon 660 chipset also houses an Artificial Intelligence Engine (AIE).
One of the biggest selling points of the Realme 2 Pro, is the Snapdragon 660 processor. The AI-engine on the chipset helps with a lot of things on the phone. It can improve photography, user experience, gaming, and more. The AI Engine has a Hexagon Vector processor, coupled with the Adreno GPU and the Kryo CPU. Without the AI prowess of the chipset, a lot of features on the Realme 2 Pro wouldn't have been possible. Let's talk a little about how the camera software benefits from AI.
Realme 2 Pro AI Camera Explained
Thanks to the Snapdragon 660 AIE chipset on the Realme 2 Pro, the photographs taken on the phone come out very good. The camera can use AI and machine learning to recognize faces, objects, smiles, and the background. It can then provide a studio-like portrait mode. Yes, the Realme 2 Pro has a dual-rear camera setup, but the AI helps in taking better portrait shots.
The AI Engine on the chipset can also help the camera recognize up to 16 scenes and adjust settings automatically. This results in perfect shots, with less noise, and blur. Event the selfie camera on the phone makes use of AI. There's an AI Beauty Selfie mode, which can recognize different faces, smiles, and can also analyze the age, gender and skin complexion of the person. The phone also features an AI Face Unlock feature, which is super fast, and can scan for 296 recognition spots. This makes the unlocking secure as well.
Therefore, the Snapdragon 660 AIE processor on the Realme 2 Pro is the main reason why the phone can take good photos, portrait shots, and selfies. Below is a video giving you a quick look at the Realme 2 Pro.