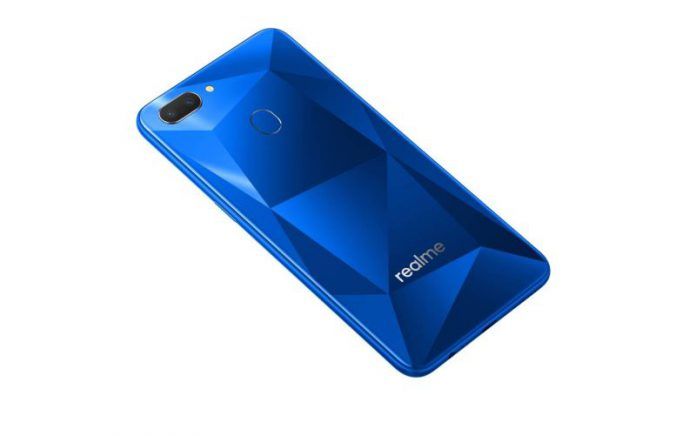 The Realme 2 went on its first sale in Indonesia the day before yesterday, and it was sold out within ten minutes, reaching 15,000 customers. Today, Realme has tweeted about a new development that cements its place in the budget smartphone market. The brand claims that the Realme 2 has sold more than a million units via Flipkart in India.
While a million units of a smartphone have been sold in India, the feat was accomplished in just 40 days. We reported how the brand had promoted the Realme 2 as 'A Notch Above' when it was launching in late August. Starting its first sale in September till now, it has been selling for just INR 8,990 and as a Flipkart exclusive. It has now reached more than a million Indian consumers. Keep reading as we underline the reasons that make it a well-deserved success.
Realme 2 Sells One Million Units in Just 40 Days
The Realme 2 handset is now officially the best-rated budget phone (smartphones costing under Rs 10,000) on Flipkart, with a rating of 4.6 stars out of 5.
Realme confirmed it in its tweet today, saying, "It's been #ANotchAbove response! Over one million users in less than 40 days. Thank you for choosing #Realme2 and making us the best smartphone under 10K on @Flipkart. Comment with a GIF if you're a #Realme2 user."
And sure enough, the post received a flood of happy GIF responses.
Why is Realme 2 a Resounding Success?
The Realme 2 came after the Realme 1, but as the name might suggest it is not the successor so to the Realme 1. However, it comes with a few features that were missing from the Realme 1. Moreover, it looks better than many other phones that are sold in the budget segment. Here are a few features which make the Realme 2 a great budget smartphone option.
1. Larger Screen With Better Protection: The Realme 2 has a 6.2-inch IPS LCD screen with HD+ resolution and 19:9 aspect ratio. There's a notch and it comes with Corning Gorilla Glass 3 protection.
2. Fingerprint Reader: There's a fingerprint reader on the back of the Realme 2. When this basic feature is being used in smartphones priced as low as INR 5,000, it was missing from the Realme 2. This is quite useful in many apps where fingerprint reader feature comes for added security.
3. Attractive Design With Diamond-Cut Back: The Realme 2 comes with the same attractive diamond-cut back design as that of the Realme 1 but with a lower price. Very few phones in the price segment can match the looks of the Realme 2.
4. Dual Camera: The 13MP single rear-facing camera setup of the Realme 1 was sticking out like a sore thumb for many consumers who were looking to buy it. However, the Realme 2 improves upon it with a 13MP+2MP dual-camera setup at the rear, offering natural bokeh effect in images.
5. Big Battery: The 4230mAh battery inside the Realme 2 is bigger than many competing smartphones in the sub-INR 10,000 price segment and even bigger than the company's own costlier smartphone: Realme 2.