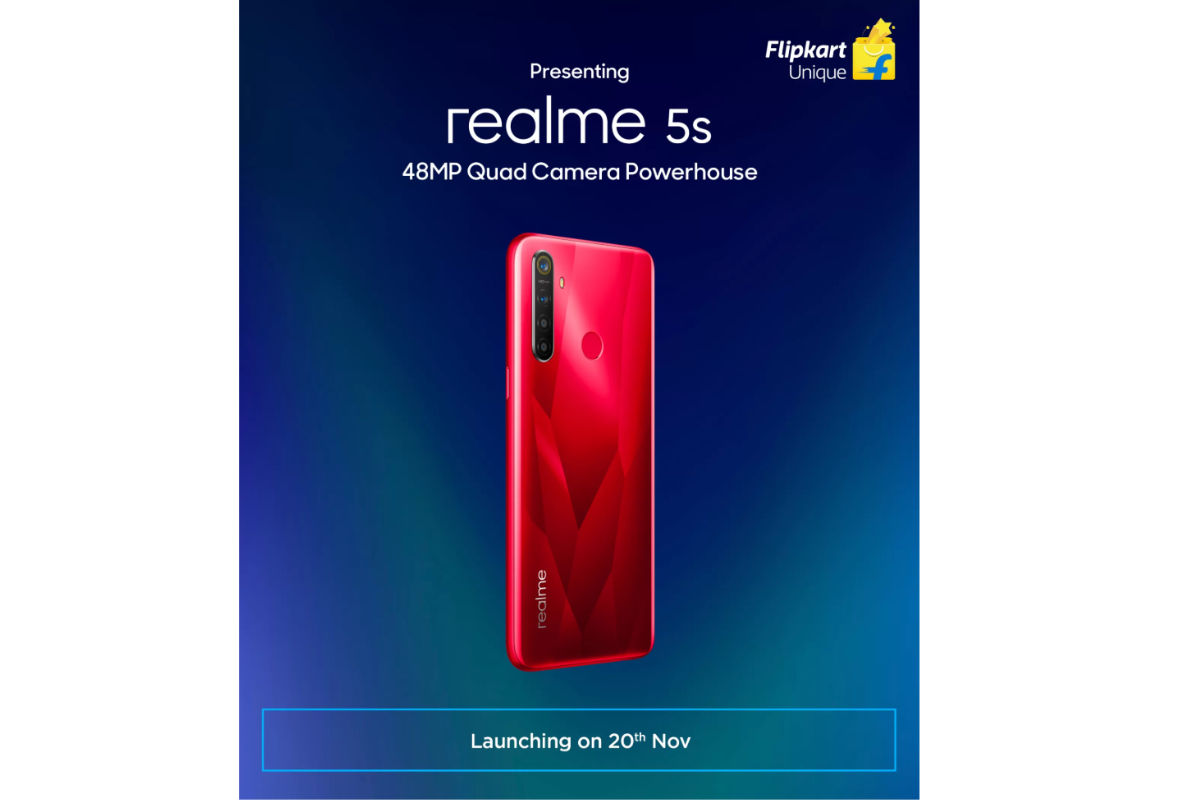 Realme launched the Realme 5 series smartphones a couple of months ago. While everyone thought that the next smartphones in the line-up would be the Realme 6 series handsets, there seems to be another Realme 5 phone in the pipeline – the Realme 5s.
The device, which, we've heard for the first time, has been spotted on Flipkart, confirming its existence. Going by the name, the Realme 5s seems to be an advanced variant of the Realme 5. The dedicated page that Flipkart has created for the Realme 5s reveals that the smartphone will launch in the Indian market on November 20. That's the same day when Realme is set to launch the X2 Pro in the country. So, there is a high possibility that the brand might announce the Realme 5s at the same event where it is supposed to launch the X2 Pro.
What Is the Difference Between the Realme 5 And the Realme 5s?
The teaser page for the Realme 5s on Flipkart reveals that the device has a 48MP primary camera at the rear in a quad-camera setup. In comparison, the Realme 5 has a 12MP primary camera. That's one major difference we could spot between the two smartphones. According to the page, the device can capture "Ultra Detailed Pictures, that remain sharp even when zoomed in," suggesting that the device might have a telephoto lens, but I am not quite sure about it at the moment.
The dedicated page also reveals that one of the color options of the Realme 5s includes red. Realme 5, on the other hand, comes in blue and purple color options. So, that's another change between the two devices, if it matters to you. Unfortunately, that's all we could gather from the teaser page. So far, Realme hasn't made any announcement regarding the Realme 5s on its social media platforms. However, it might soon make an announcement, as the news is already out.
What About the Price?
You can expect the Realme 5s to be priced between the Realme 5 and the Realme 5 Pro. The base model could come with a price tag of INR 9,999 or INR 10,999 at most. With the expected price tag, the Realme 5 will compete directly with the recently-launched Redmi Note 8.