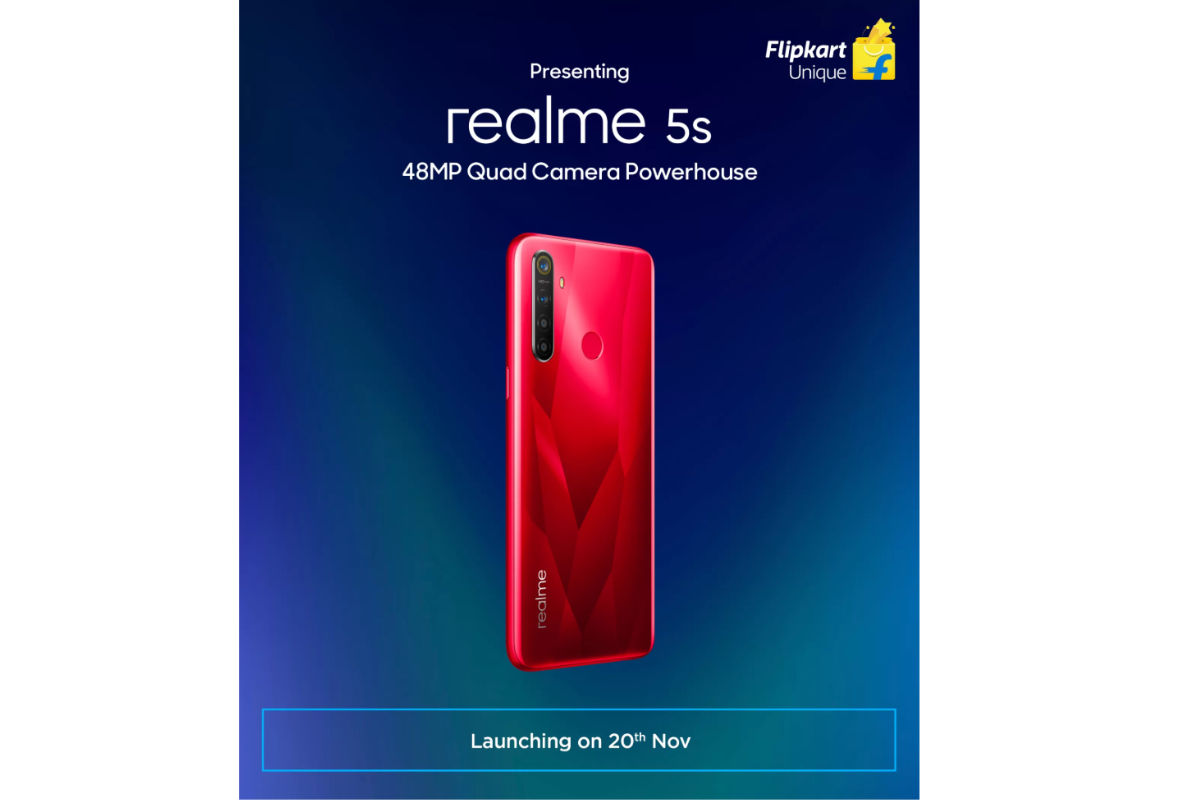 The upcoming smartphone from Realme – the Realme 5s – was spotted yesterday on Flipkart. The name of the device suggested that it might be an advanced variant of the Realme 5 that launched a couple of weeks ago in the Indian market.
And we were right. The dedicated page for the Realme 5s on Flipkart revealed that the smartphone has a 48MP primary camera, which, in theory, is better than the 12MP primary camera that is in the Realme 5. However, we did not have any other specifications of the Realme 5s to put the device against the Realme 5 and list out the differences between them.
Well, a new report from BGR is in line with what we had anticipated. According to the publication, the only difference between the Realme 5 and the Realme 5s is that the latter will have a 48MP camera instead on the 12MP unit that is in the Realme 5. According to the publication rest of the specifications of the Realme 5s will remain similar to that of Realme 5.
This is the same approach that Xiaomi took with the Redmi Note 7 series. The brand first launched the Redmi Note 7, which had a 12MP rear camera, and later replaced the model with the Redmi Note 7S, which bought with it a 48MP primary camera sensor.
What About the Price of The Realme 5s?
Anyway, considering that the Realme 5s only offers an improved camera over the Realme 5, I think that it might be offered at the same price as its predecessor. Speaking of, you can expect the Realme 5s to carry forward the memory configurations as that of the Realme 5. That is, the base variant of the Realme 5s might come with a price tag of INR 8,999, the middle variant could cost INR 9,999, whereas, the top-end variant of the smartphone could cost INR 10,999.