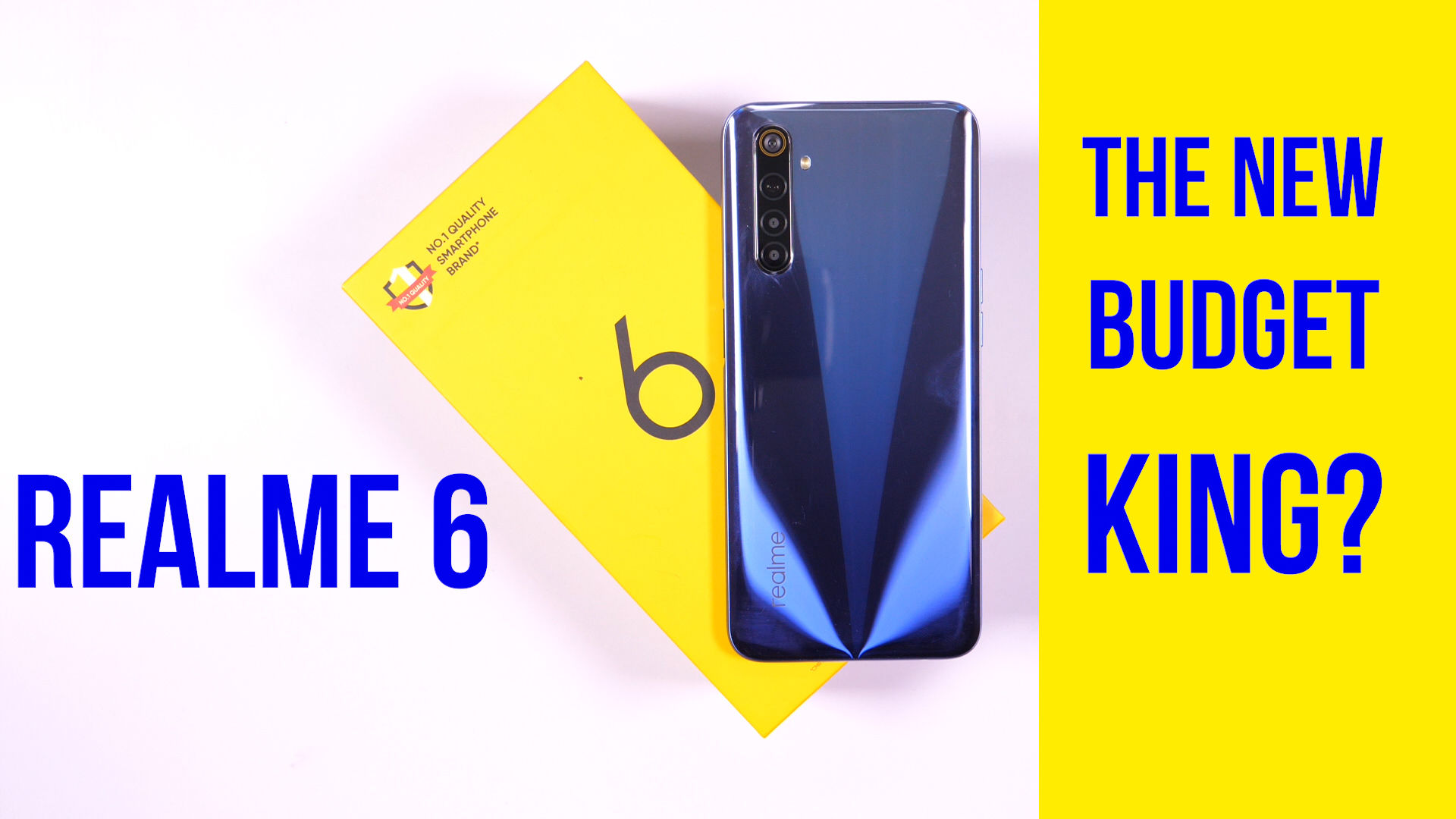 Feels like only last year, when all we expected from and wanted out of a phone under 15K was 'basic' specs, 'at-least SOME' fast-charging, a half-decent camera performance and just the ability to run a game like PUBG would be considered extraordinary. Well, plot twist. It WAS only last year that we were getting exactly this from a phone under 15K. But then, came Realme. Cut to 2020, we have a phone that has a 90Hz refresh rate screen, a total of 5 cameras, a near-flagship gaming experience and a battery that tops up fully in under an hour. All of this, at a price of Rs 12,999! Is the Realme 6 really the budget phone we've all been waiting for or is there a catch? That's exactly what I'm going to answer in this review.
Realme 6 Build Quality and Design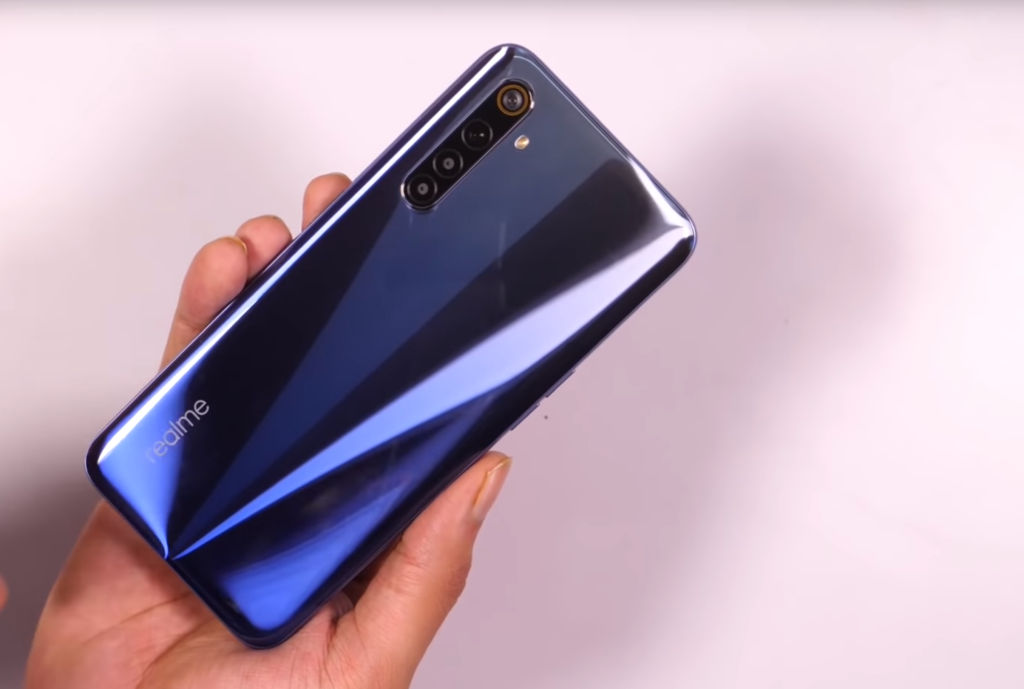 The Realme 6 was supposed to be the successor to the Realme 5, but as the pricing suggests, it's clearly not. And that reflects in its design philosophy as well. Gone is the diamond-cut, plasticky-feeling back design. We've got a glossy back finish this time around, almost feeling like Glass. The glossy back looks swanky, but is a major fingerprint magnet, not unlike a lot of other phones of today. It's still a big phone, and with ~200g of weight packed in a ~9mm body, using both your hands while using this phone is advisable. The fingerprint scanner has now been moved to the side, integrated into the power button, and I'm just going to say it once more that THIS is the most sensible and intuitive placement for fingerprint scanners on phones.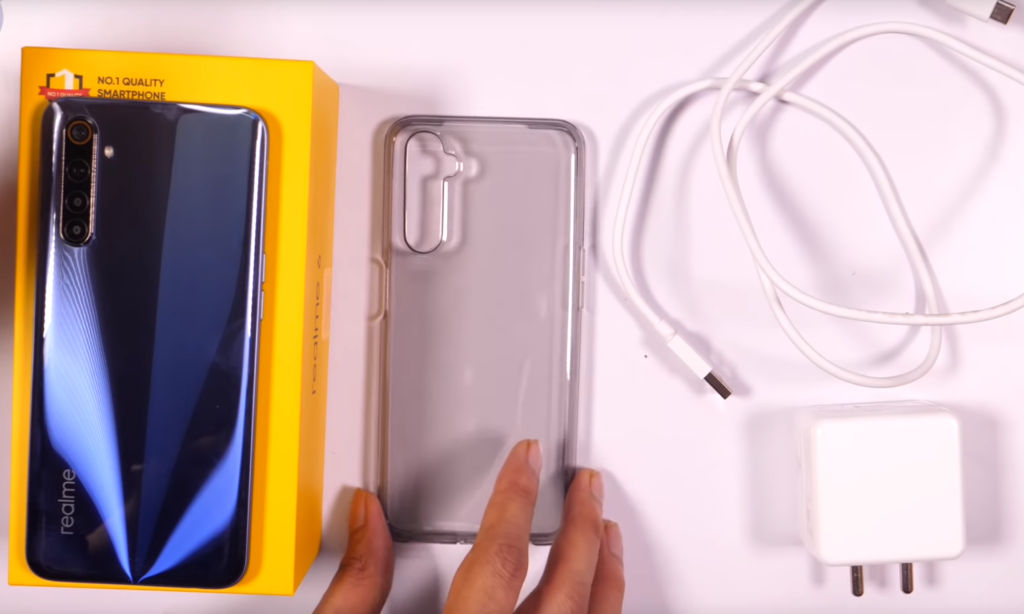 Talking about changes, you get a Type-C port at the bottom instead of the micro USB, one of the biggest -ve on the Realme 5. What hasn't changed is the fact that you get a triple card slot, so the phone can take two 4G SIMs and a microSD card. Really, the only gripe I have with the Realme 6's design is that the camera arrangement on the back, looks a bit stale now, as it has been carrying over on every Realme phone since the Realme 5 series, but then, that's more of a subjective thing anyway.
Realme 6 Display and Multimedia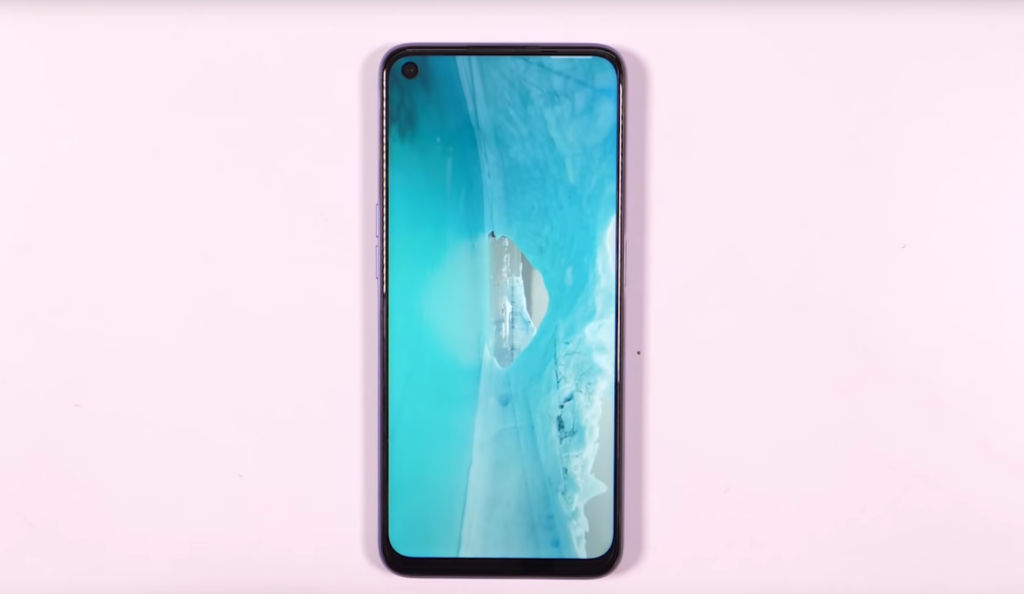 The front of the Realme 6 has also been thoroughly refreshed. It still comes with a 20:9 6.5-inch LCD screen, but this time the ageing water-drop notch makes way for a futuristic-looking punch-hole towards the top left of the display. I would have preferred it to be at the center, but this one still looks cool too, especially with the trimmed down bezels. The resolution on the screen has been bumped to FHD+ this time around, and the screen looks plenty good. It can reach a peak brightness of 480nits, and the colors look quite good too. The sound output through the single speaker at the bottom has improved a lot since the Realme 5 series and can easily match its competitors. Same can be said about the output through the 3.5mm headphone jack.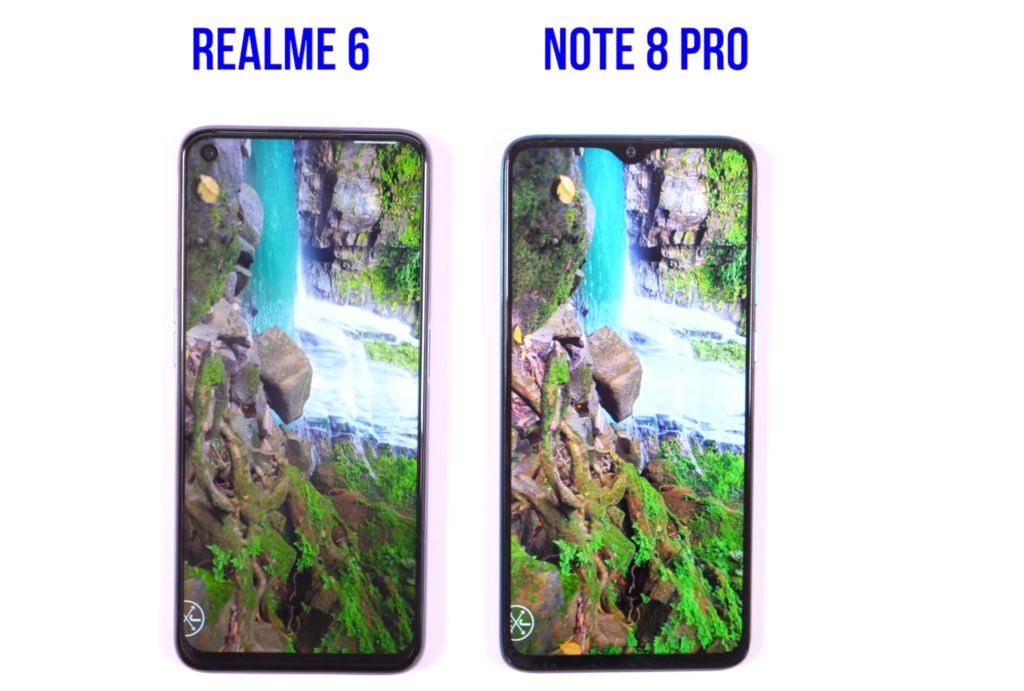 Two things I want to point out here, firstly when compared side-by-side with the Redmi Note 8 Pro (review), the latter's screen looks just a tad more punchy and bright. Secondly, the phone does come with a Widevine L1 certification theoretically, but it still can't play HD content on Netflix and Prime Video. That's basically due to the Mediatek processor here (even the Redmi Note 8 Pro suffers with the same issue), although Realme has assured us that it's going to roll out a fix pretty soon. But all of this can be overlooked just because of the feature that I'm going to talk about next..
Realme 6 Performance and Software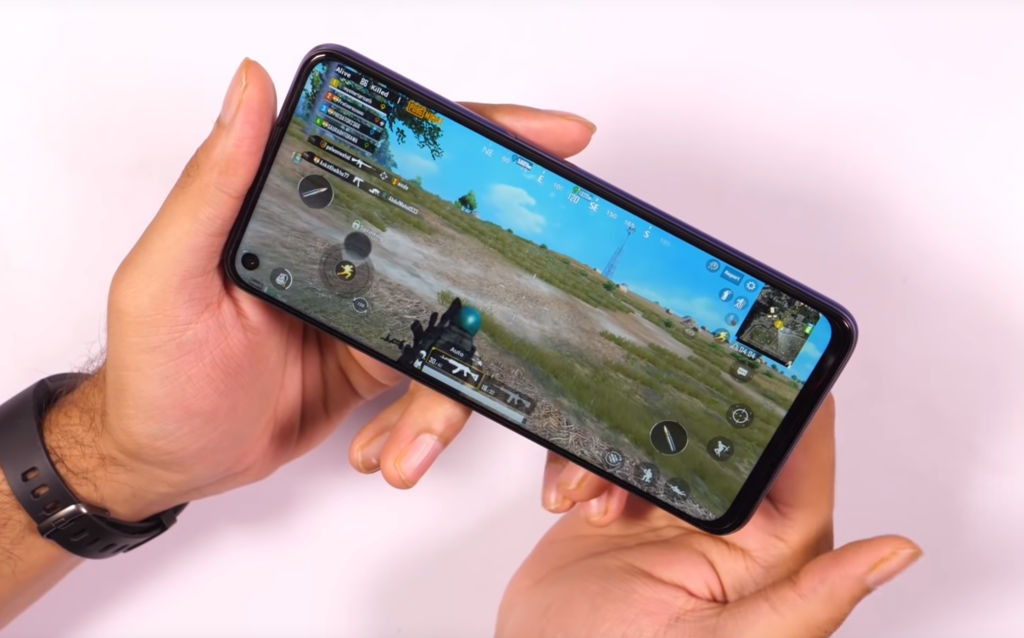 .. 90 Hz Refresh Rate! Yes, that's right. We were only getting started with high-end phones adopting high refresh rate screens when Realme just decided to drop a bomb on us. Realme 6 has got to be the cheapest phone on the planet right now to come with a 90Hz refresh rate screen. What that means, is that everything you do on this phone, be it something as trivial as opening the notification tray or scrolling through your meme collection, all of it feels extra smooth and satisfying. The phone is available in a host of memory configurations. You can get either 64 or 128 gigs of UFS 2.1 storage, paired with 4/6/8 GB of LPDDR4x RAM. It is being powered by the Mediatek Helio G90T, a gaming-focused processor that made its debut only last year with the Redmi Note 8 Pro. The best thing about the G90T is the flagship-grade Mali G76 GPU, meaning you can run some of the heaviest games like PUBG, Asphalt 9 and the likes, on High settings. This makes Realme 6 one of the best devices to get if you're into heavy gaming, but there's a slight caveat. The G90T, as we've time and again seen with the Note 8 Pro too, isn't very good with thermal efficiency and that in turn, hurts its sustained performance.
In my dedicated gaming test, I found the same issues to be present on the Realme 6 as well. PUBG runs easily on HDR+Ultra or Smooth+Extreme, but after about an hour of gaming, the phone gets heated up quite a bit, and as a result, if you continue playing further, you'll have to face occasional frame drops and micro-stutters. This happens only with heavy games, and I'd still recommend it over any other processor in this range, except for the SD 720G, which does fare slightly better with sustained performance.
Coming to the software side of things, gone are the days when cheaper phones meant having to live with older versions of Android. The Realme 6 comes with the latest Android 10 with Realme UI on top. It is one of the cleanest software skins available right now, and offers all the features that you'll need and then some. There's still a considerable amount of bloatware though, and I'd recommend you turn off notifications for all the in-built apps like the browser and delete all non-essential apps right when you setup the phone.
Realme 6 Battery Life and Charging
The Realme 6 seems to have 'downgraded' to a 4300mAh battery, from the 5000mAh one on the Realme 5, but with the kind of charging speeds that it has, this is a trade-off I'm willing to make any day of the week. The battery life here isn't *stellar* by any means, but you can still get through a day with around 6 hours of SOT. Obviously, you can squeeze out a lil' more juice if you drop down to 60Hz (but seriously, DON'T). Coming to the charging speeds, this phone comes with 30 Watt Flash Charge, which can charge the phone from 0 to 100 in just about an hour, and more importantly, can give you almost 70% charge in just 30 minutes. Well, I had always been a fan of Realme's VOOC charging, but this right here is proper flagship grade stuff! Additionally, realme 6 series also supports 15W PD charge, making it even more versatile.
Realme 6 Cameras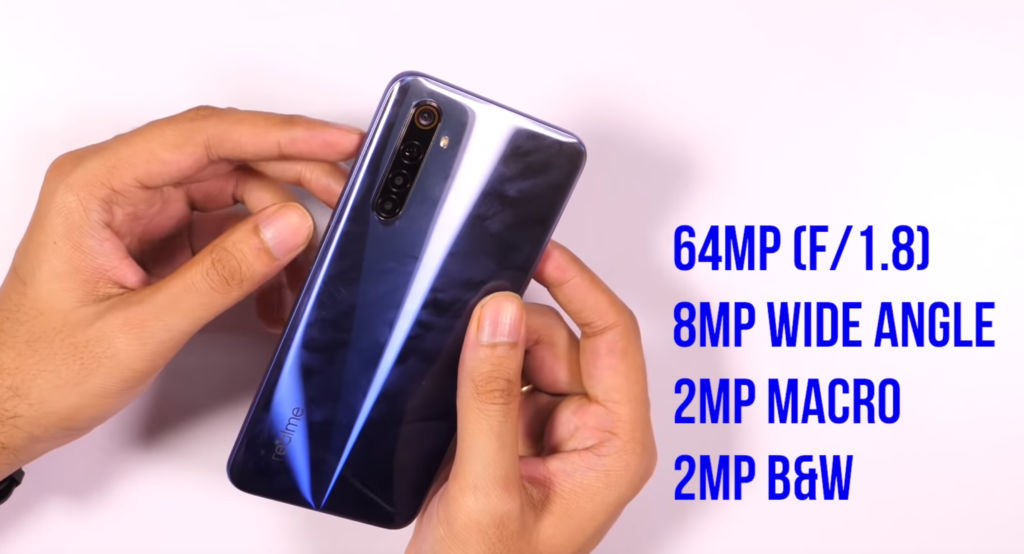 This phone comes with the same quad-camera setup that you'll find on the Realme XT and also the Note 8 Pro. There's the 64MP Samsung GW1 sensor, an 8MP ultrawide lens, and two 2MP sensors, one for macro shots and depth sensing each. On the front, there's a 16MP selfie camera, which sounds similar to the one on previous Realme devices. But there's a slight difference. The previous 16MP selfie cameras on Realme devices (even the Realme 6 Pro) had Sony's IMX471 sensor, this one here is a Samsung sensor. It still gives you some of the best selfies in this price range, but I think the Sony sensor gave just a tad more crisper images.
The Rear cameras too perform as expected. The images from the primary camera are detailed and colorful, with Realme's processing doing a good job at retrieving details from both the highlights and shadows. The wide-angle camera is still the same, with absolutely no work being done to improve on it by any of the budget phone makers. It's usable at day-time but goes to waste completely under tough lighting conditions. However, that's the status quo right now, and it's not that buying any other phone in this price range might give you any better performance.
Overall, the cameras here are pretty decent for the price with very few hits and misses, nothing that Realme can't fix with software updates. Check out this detailed shot-by-shot analysis to know about the Realme 6's camera performance in detail:
I'll just add on a few more pointers before closing this. The fingerprint scanner on the Realme 6 is one of the fastest ones, and works perfectly fine. So does the face unlock, if you ever need to use it, that is. I was using the phone with a single Airtel SIM and the network performance, including WiFi speeds and connectivity strength, were good overall.
Conclusion
So, to sum up then, the Realme 6 does a lot of things right. There's that smooth 90Hz experience, it packs in quite some gaming power, the camera setup is good and the charging speeds are extraordinary. If you want a good-looking phone with smooth performance and good cameras, you can go for this undoubtedly. Of course, there are some shortcomings too. The LCD screen isn't the brightest, the selfies still need some work and that G90T is prone to heating. But I'm ready to look past these things because of the sheer audacity of this phone.
Xiaomi announced the Redmi Note 9 Pro just a couple of weeks after the Realme 6 and although the specs on it are enough to still make us appreciate the Value-for-money proposition that it is, yet this time unlike the earlier 'Note's, it failed to garner that "WOW" response from experts and consumers alike, and most of the credit goes to the Realme 6. The Redmi Note 9 Pro is being looked down for not having features like a higher refresh rate, super-fast charging etc, the features which it anyway isn't supposed to have considering it's a budget offering. But that's what the Realme 6 has done. It has introduced us to the idea of a budget phone that doesn't compromise on high-end features because of its price, and that can lead to a completely changed budget segment. Something similar to what the Xiaomi phones did 3 years ago, to Samsung's budget offerings. Yes, it might not be perfect, but the Realme 6 is still an absolute game-changer for this segment.
What Is Good?
90Hz Display is great
Flagship Charging Speeds
Good Camera Setup
Realme UI feels very light and stock-like
Comes with a Powerful chipset
What Is Bad?
Sustained Performance is an issue
Gets smudged a lot
Selfies look a bit too soft
HD Streaming not supported yet
No IR Blaster, Glass Back