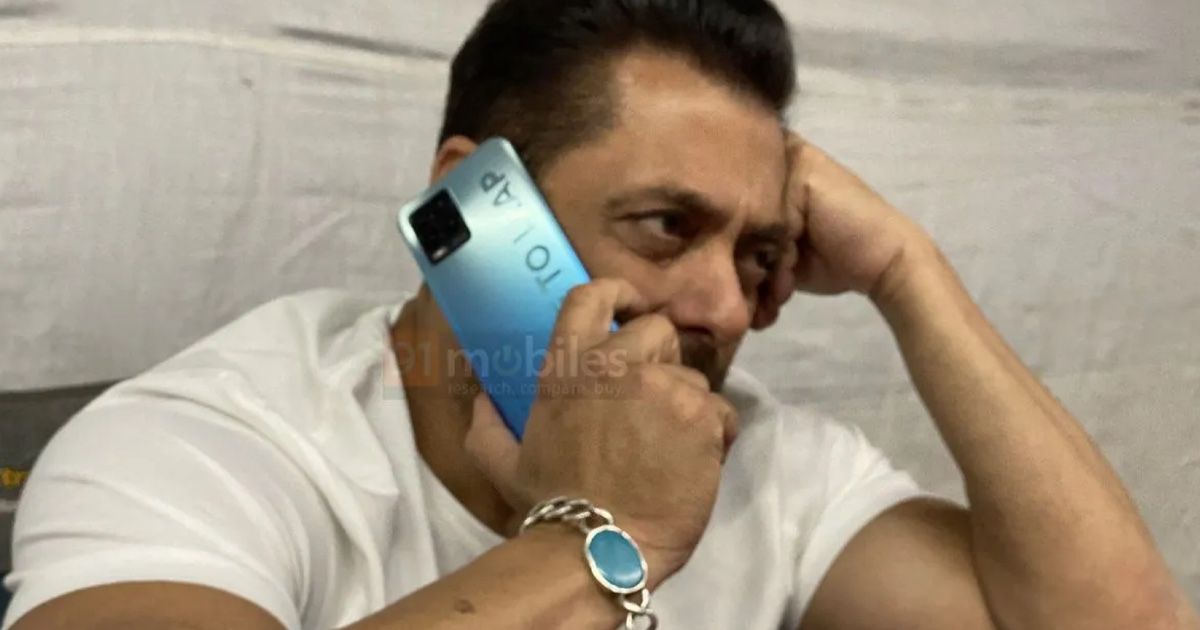 The upcoming Realme 8 series from Chinese smartphone maker Realme will have a 108MP camera, a first for the company. While the phone itself is still a few days away from launch, the company unveiled the new camera features today. Realme is promising "sharper" photo quality and the first tilt-shift time-lapse video mode.
The phone will also have some new portrait mode filters and it will use the 108MP 1/1.52 inch Samsung ISOCELL HM2 sensor for the primary camera on its back. The sensor itself supports 9-in-1 pixel binning and Samsung's Smart-ISO, a high dynamic range (HDR) solution for smartphones. The camera features on the Realme 8 series could also be a starting point only, since the company says its number series phones will focus on camera from hereon.

In-sensor zoom
While in-sensor zoom is still digital zoom, Realme says it will be faster than usual. The camera will use 12MP out of its total resolution, which is mapped to the zoomed part of the photo. To understand, zooming on smartphone cameras is essentially accomplished by cropping an image to the area you want without changing the overall aspect ratio of the photo. So, Realme is taking a 108MP scene, cutting down the part you want with 12MP and taking eight such photos, which are then combined through software to hopefully increase image clarity. The result, in theory, should be less noise in zoomed photographs, though it won't solve camera shakes that happen at high zoom levels on smartphone cameras. Realme claims a 3x zoom photo from the Realme 8 Pro will produce sharper results than telephoto lenses with optical zoom.

Starry mode and time-lapse video
If you've ever taken a long time lapse video on your phone, you would have noticed your phone getting warm. That's because time lapse videos require quite a bit of processing power — even more so when you shoot them in low light and if a company puts extra algorithms to resolve the lack of light. That's exactly what Realme seems to be doing with its new "Starry time lapse video" mode.
The company said it has created an "exclusive" time-lapse algorithm that will be used for starry photos. As the name suggests, the emphasis here will likely be on having stars in the frame, perhaps akin to Google's astrophotography feature for Pixel devices. Realme said it takes only 480 seconds to 30 photos and then convert it into a 1 second time lapse video. That's about 16 photos per second, and a total of approximately 12000 photos, which the company will use to reproduce the movement in the universe.
Tilt-shift photography
Tilt-shift photography is a popular trend in photography circles and something smartphone makers have been dabbling in for quite a few years now. In professional photography, it's usually done using precise lens placements that make a real world scene look like a miniature scale model. However, the same can also be done using editing software or a plethora of free websites that just apply a tilt-shift algorithm to your photo.

Realme seems to be doing the latter. The company says it has developed a new tilt-shift algorithm, which will also work in time lapse videos. The company claims the Realme 8 Pro will be the first smartphone in the world to feature a tilt-shift time-lapse video. The camera will also have adjustment settings, to change shape, angle, position and the size of the background bokeh effect.
While the algorithm does sound good, tilt-shift photos usually require a scene to be clicked from a particular angle. The issue is essentially the same that people face with ultra-wide "fish-eye" lenses, where lens distortion often ruins images. Both techniques require a certain level of understanding in photography to be done right, and regular users often don't have the same. If Realme's algorithm can resolve the lack of skill, it could really be an influencer's dream, at least in theory.
New portrait filters
The entire Realme 8 series will have three new filters — Neon Portrait, Dynamic Bokeh Portrait and AI Colour Portrait. The Neon Portrait essentially adds a neon effect to the overall scene, while dynamic bokeh creates an exaggerated blur in the background (sort of what you get when shooting fast moving traffic at high shutter speeds). The AI Colour portrait mode will require some looking into, but it seems to produce better contrast between various colours in the image.