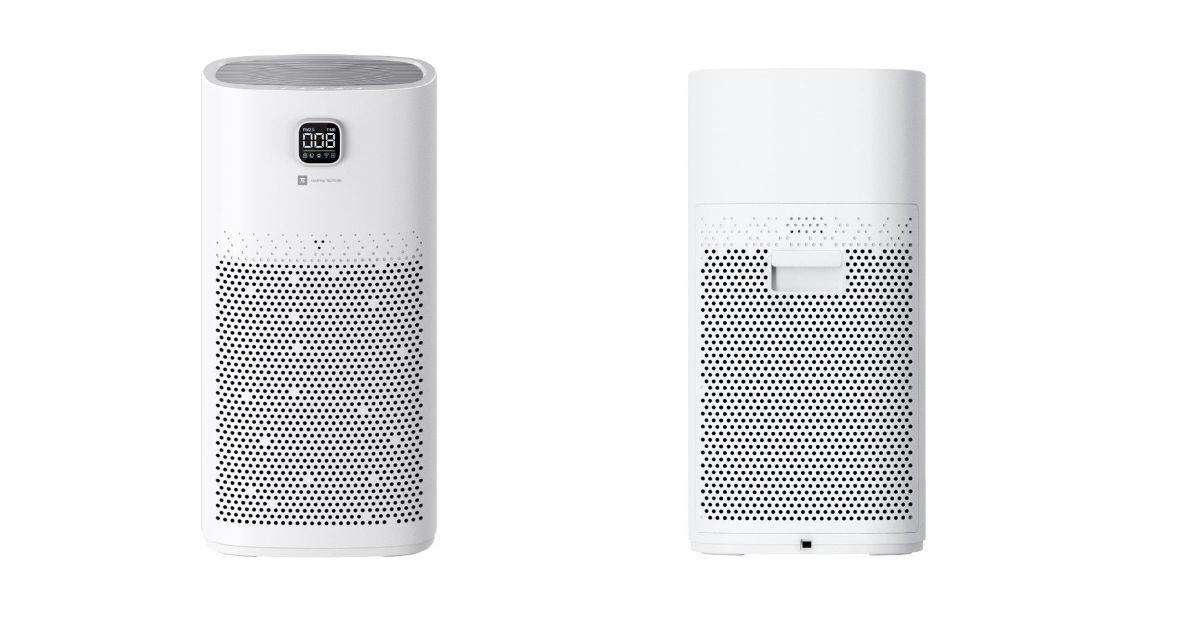 Realme entered a new category earlier this year with the launch of the new TechLife Air Purifier. The company's first air purifier in India comes with a price tag of Rs 7,999. It is claimed to remove 99.95 percent of 0.3-micron particles and PM2.5 pollution, including dust, pollen and other allergens. With the air pollution levels rising across the country, especially in the northern part of India, the demand for air purifiers is quite high. Realme seems to be working on the launch of another air purifier in India. Details of the upcoming Realme air purifier, dubbed TechLife Air Purifier Pro, have leaked online. Let's take a look at the Realme Air Purifier Pro design, features, specs and other details.
Realme Air Purifier Pro leaked
Realme could launch the Pro variant of its TechLife Air Purifier very soon. The price of the Pro model is expected to be double the company's standard air purifier. According to Twitter user @iamsresthraj, The company could launch the Pro air purifier for Rs 15,999. This is double the price of the standard model.
For the price. The Pro model is said to offer many new advanced features. For starters, it will offer a better HEPA filter with a higher lifespan of 3500 hours filtering. This is higher than the standard filter, which has a lifespan of 2800 hours of air cleaning. The new Realme air purifier is more rectangular than the standard model. It also has a tiny display upfront, which can be used to check the settings or set a particular mode.
The TechLife Air Purifier Pro will also come with six different modes. These include Sleep, Soft, Normal, Strong, Auto and Customise. The air purifier will also come with a child lock support feature and a laser dust sensor.
Users will be able to connect the Pro air purifier with the Realme Link app for detailed statistics and readings. The air purifier will support Bluetooth 4.2 and come with a WiFi dual module. Realme has not yet announced the launch date of its new air purifier. We can expect more details in the coming days.