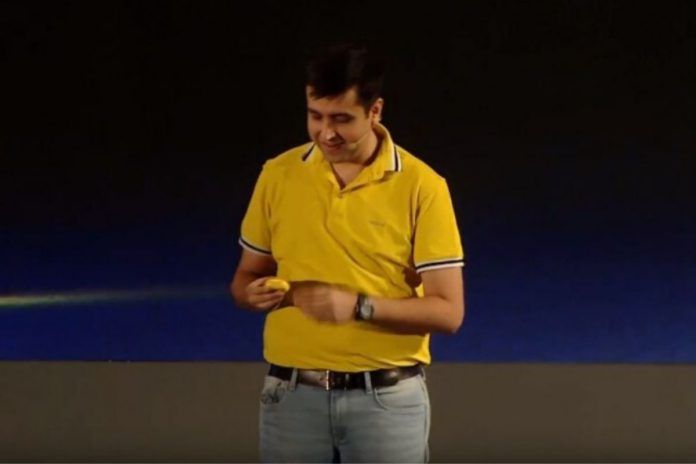 Realme is going to launch the Realme X2 smartphone and the Realme Buds Air on December 17 in India. So far, we have got plenty of intel on both of them. As a matter of fact, we even got the hint as to what the price of the Realme Buds Air is going to be, as it accidentally got posted on Flipkart a little while ago. You can, by the way, check that out by following our previous coverage of the same. Now, getting back to the Buds again, the full specifications of the Realme Buds Air have got leaked about a week ahead of the official launch. Let's have a look at what the Realme Buds Air have in store for us.
Realme Buds Air full specifications leaked: Here's how it fares with the AirPods 2 and the Noise Shots X-Buds
The leak has come up courtesy of an exclusive report by GizmoChina. As per the report, the Realme Buds Air will indeed be priced at INR 4,999.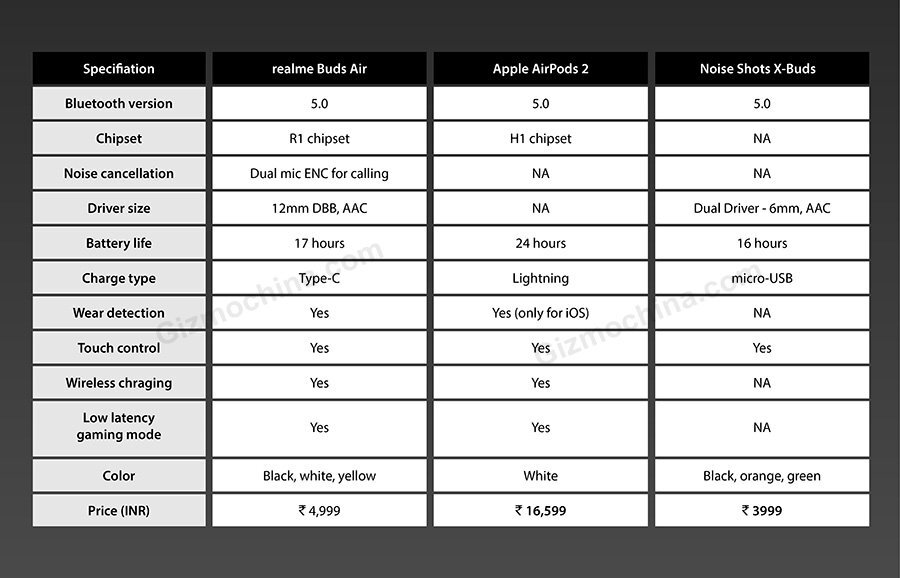 As per the source, the Realme Buds Air will provide for a 17 hours long battery life. Furthermore, it will come with a 12mm DBB (Dynamic Bass Boost) and will support AAC codec. Interestingly enough, the Realme Buds Air will feature a wear detection mode which will automatically detect whenever you plug the buds into your ears.
It was already known that the Realme Buds Air will come with touch controls via the promotional posters for the same on the company's official website. Now, we have got a confirmation that the buds will feature Bluetooth 5.0 support. Moving on, there will be a low latency gaming mode coming up with the buds which will ensure that the audio you receive while playing games does not lag. Adding on to it, the Realme Buds Air will come with Dual Mic ENC which will provide for better audio quality during phone calls. This, however, is not going to be anywhere near the active noise cancellation levels found on the Apple AirPods Pro. Asking for that at the price point the Realme Buds Air are being offered at won't be justified anyway. Lastly, the Realme Buds Air are going to feature wireless charging.
As of now, this is all we know about the upcoming truly wireless earbuds by Realme, but since the launch date is not too far from now, we can expect to hear more in the coming days.
To know more about the Realme Buds Air and the Realme X2, you can head to our previous coverage of the same.
What are your thoughts on the Realme Buds Air? Do let us know in the comments section below.