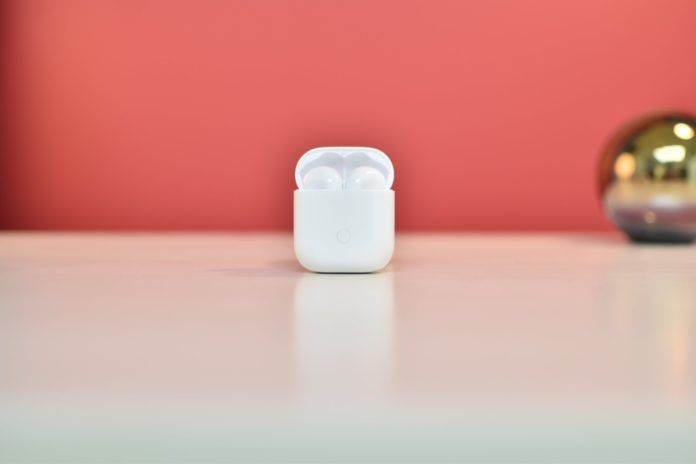 After delving into the audio space with the Realme Buds Wireless earphones a few months ago, Realme teased its first truly wireless earphones during the launch of the Realme X2 Pro. Earlier this week, the company, which is famous for its smartphones, launched Realme Buds Air. These truly wireless earbuds look eerily similar to the AirPods, but they cost only one-third (Rs 3,999) of Apple's earbuds and offer some additional features. Can they be the most popular earbuds in the sub Rs 5,000 price segment? Let's find out in my review of the Realme Buds Air.
[P_REVIEW post_id=173058 visual='full']
Realme Buds Air Features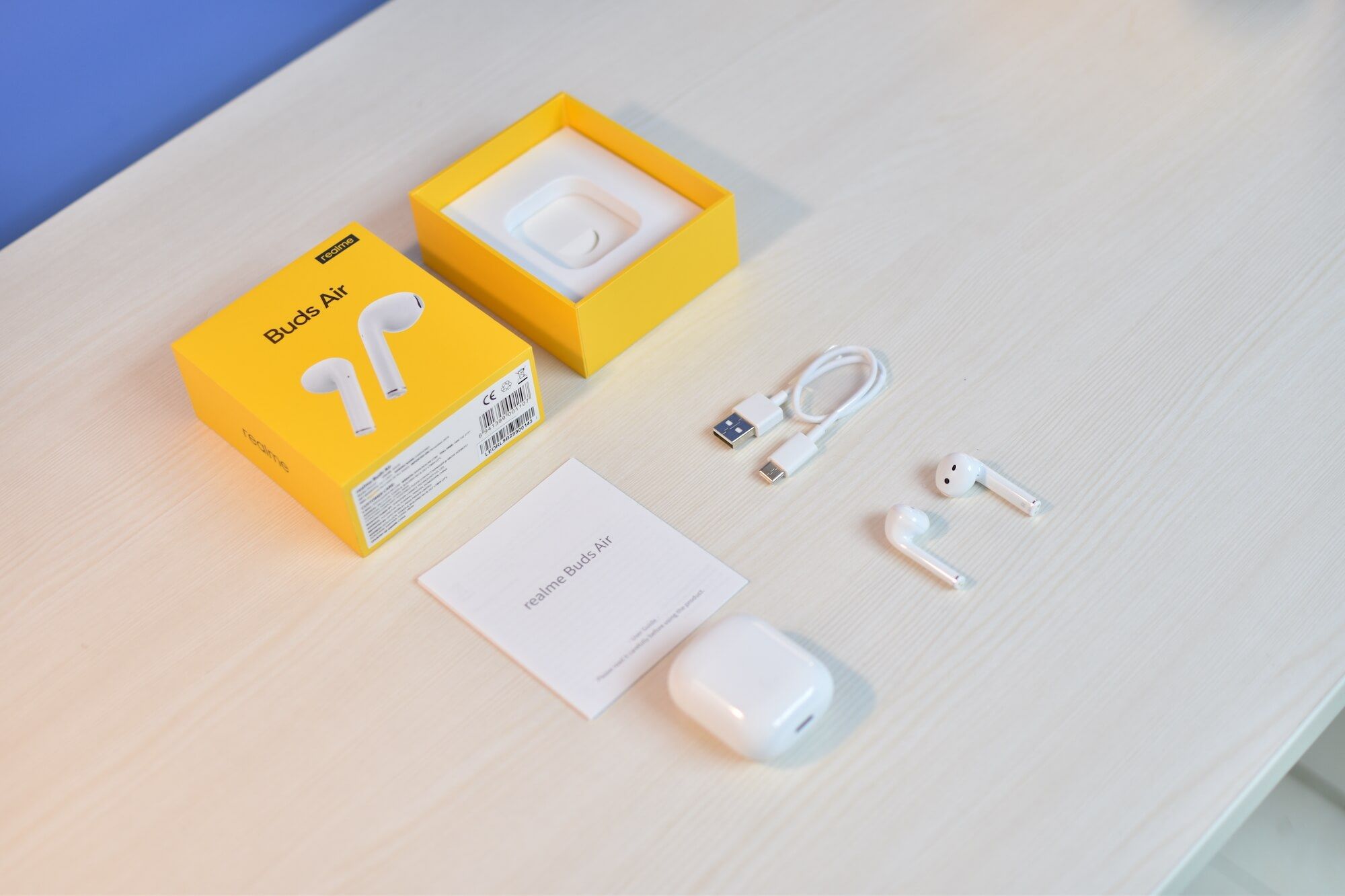 The Realme Buds Air uses a Bluetooth 5.0 chip and supports the AAC audio codec. They are truly wireless, so any of the two earbuds can be used for calling or listening to music. The company has used the Google Fast Pair technology for a faster and easier pairing method. Realme says that Fast Pair's pop-up menu will start appearing on phones starting January 2020.
There is one optical sensor on each earbud, so they can detect when they are worn and when they are taken out of the ears, and play or pause music automatically. There are two microphones on each earbud for noise cancellation during voice calls. The Realme Buds Air has a sweat-resistant design.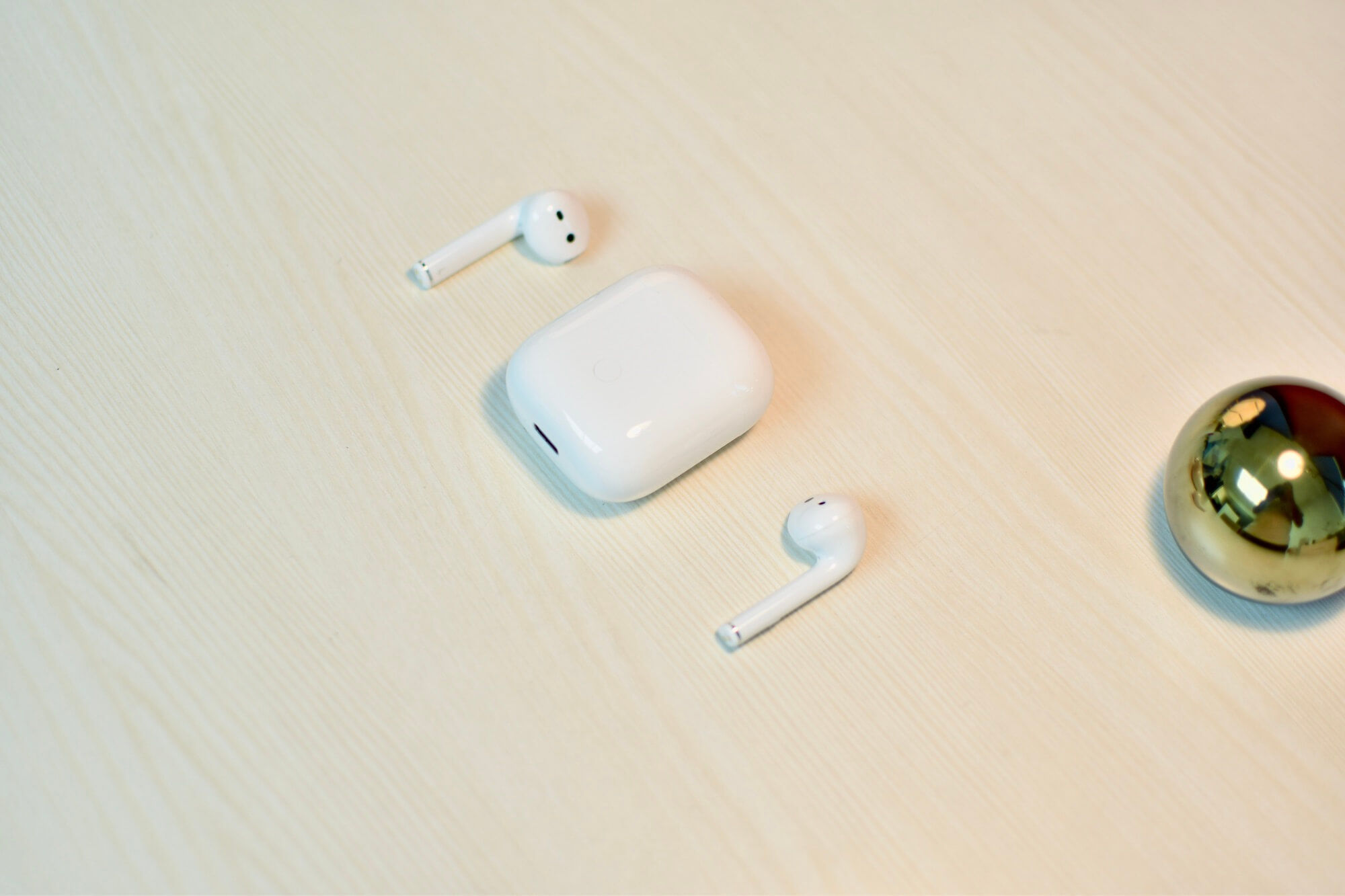 These earbuds use 12mm dynamic drivers and they're tuned to attenuate bass. There's also a low-latency mode, which claims to reduce lip-sync issues while watching videos and reduce latency while gaming. They support touch controls for music playback, operating voice calls, summoning voice assistants, and activating/deactivating the low-latency mode.
The Realme Buds Air can last up to three hours on a single charge, and they can be charged via a USB Type-C port on the charging case. The case holds enough charge them four times, making it a 17-hour battery life in total. There's Qi wireless charging, too, and the company will sell its own wireless charging pad in the future.
Realme Buds Air Design & Comfort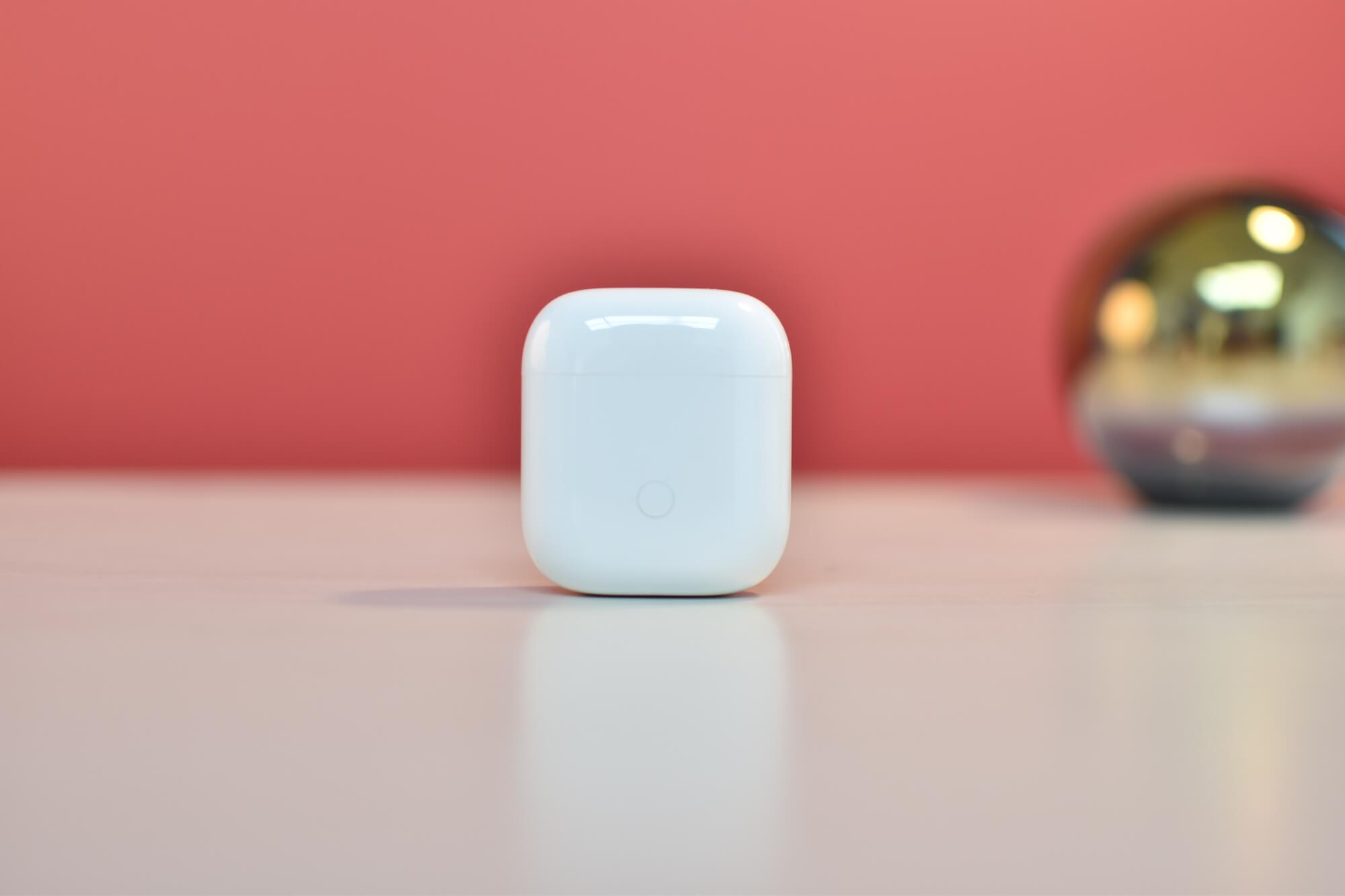 These earphones look exactly like Apple's AirPods, be it the design of the case or that of the earbuds. Realme is not shying away from the design inspiration, and it says that their independent research shows that people like compact cases and an AirPods-like earbud design. Both the case and the earbuds are made using glossy plastic material. The case has picked up a few scratches already, and I think people will end up with a lot of scratches after a few months of usage.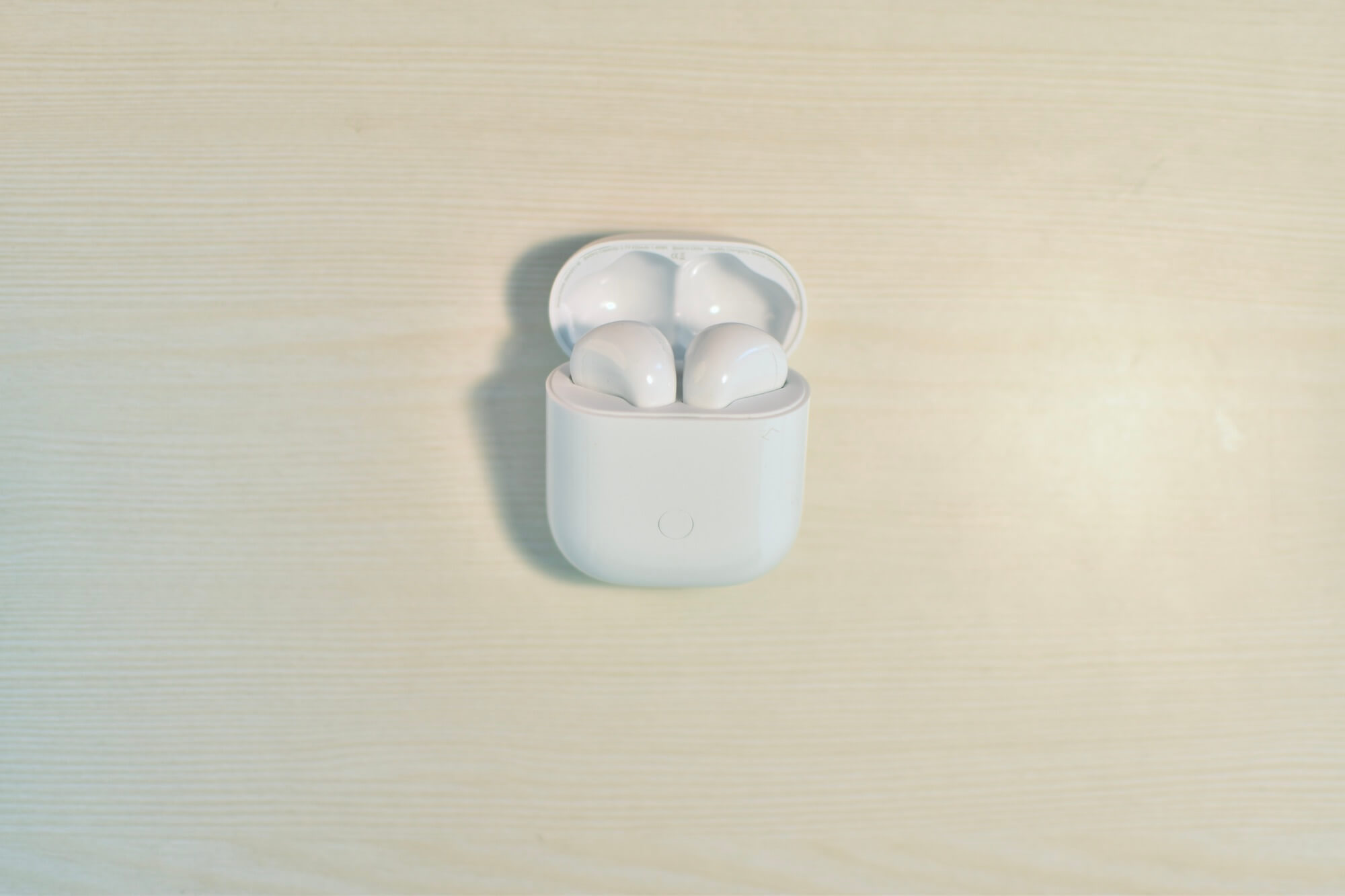 At the front of the case, there's a button for initiating the pairing mode. There's no indent to make it easier to open the case's lid, but at least the company has worked on adding some weight to the lid so that it feels premium to open and close the case. It also got the sound of closing the lid. It feels very close to what the AirPods case lid feels and sounds. There's a multi-colour LED light above the button which shows the status (charging status and remaining battery life) of the Realme Buds Air. At the bottom, there's a USB Type-C charging port.
The earbuds sink into the cavity and they're held there firmly through magnets. Even if you open the case lid and turn the case upside down, the earbuds won't fall out from the cavities. While the earbuds look exactly similar to AirPods, they don't have a unibody design. You can see seams on them, but they are not a deal-breaker, per se. The bottom of the earbud's stem has metal connect points for charging. There are two microphones in each earbud.
Wearing the earbuds is quite easy, but they don't isolate outside noise. There are no ear tips that you generally find on earphones that have an in-ear-canal design. Plus, I felt that they might fall out if I shake my head hard enough. However, that's true for AirPods and any other earbuds that have a design that's similar to Realme Buds Air. Each earbud has a touch-sensitive area on the outside which can register taps (double, triple, and touch-and-hold gestures) for controlling music, calls, and low-latency mode. However, I found that the earbuds were finicky in registering and understanding taps.
Realme Buds Air Audio Quality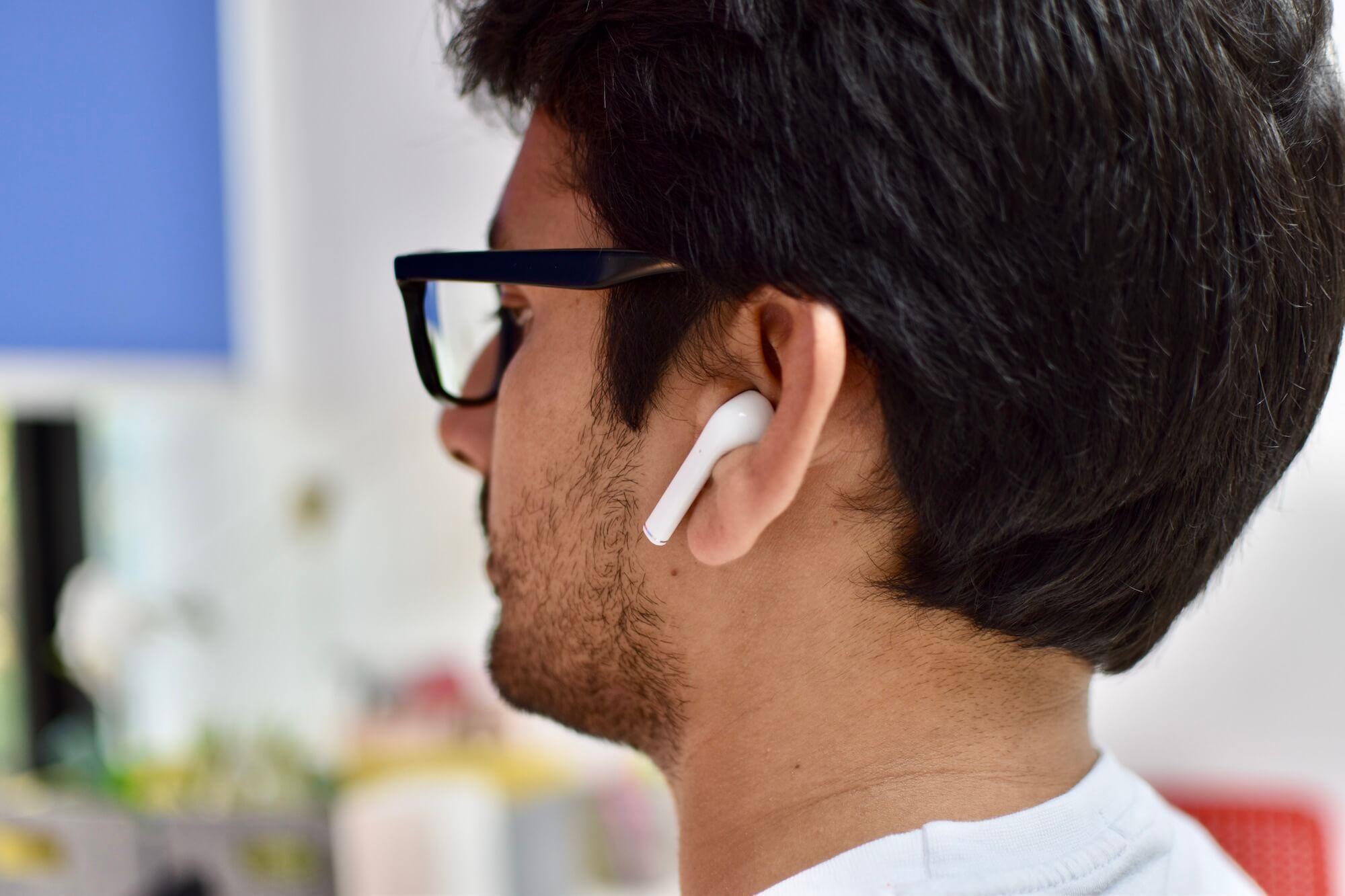 I found the audio quality of the Realme Buds Air to be quite decent. As opposed to my expectations, they were able to reproduce enough bass in spite of their design. Mids were clear, too, and the company's executives mentioned it to me that Realme engineers tried to emphasise vocals. Treble took a bit of a backseat with these earbuds. Still, the overall audio quality seemed fine to me. Most people would feel content with the Realme Buds Air.
There's a low-latency mode, and it can be activated by pressing and holding the touch-sensitive controls area of both the earbuds. When this mode is not turned on, I could notice lip-sync issues while watching videos on the phone. You can hear a sound of the engine of a car starting and then the car being driven when the low-latency mode is activated. Latency was reduced by a lot, but I could still notice some latency. Maybe most people won't notice it, but I could notice it to a small degree.
The wireless connection stayed strong and stable when I used these earbuds with the Realme X2 Pro (Review). Call quality was average, and I had expected better voice clarity owing to their stem design, which brings the microphones closer to lips. People on the other side of the call could notice that I wasn't using the phone's microphone and they told me that my voice sounded a bit muffled. It looks like no company has managed to match Airpods' voice call quality yet.
Realme Buds Air Battery Life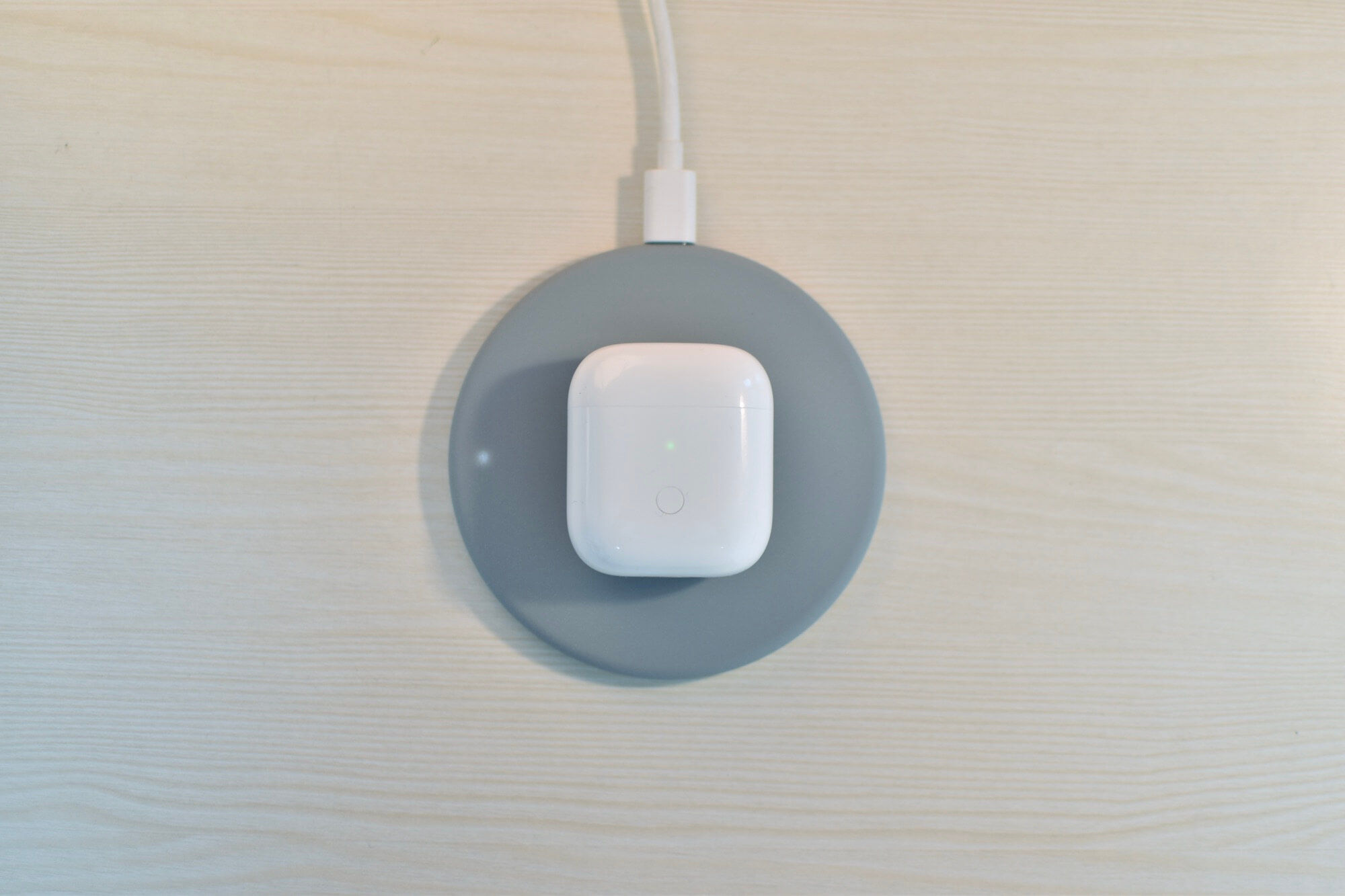 Realme promises 3 hours of continuous music playback on a single charge, and I was able to get similar numbers. However, I think it should've been longer. Around four to five hours of battery life on a single charge should be what brands should aim at. After a full charge, the Realme Buds Air lasted a whole week based on my usage. I was able to fully drain the battery inside the case only once.
Should You Buy Realme Buds Air?
At Rs 3,999, the Realme Buds Air is a steal. It has a compact case, instant and solid wireless connection, decent audio quality, a Bluetooth 5.0 chip with AAC codecs, a USB Type-C port, and wireless charging. I don't think that there are other truly wireless earphones on sale in which get these things right for such a low price.
There are definitely a couple of things that can be improved, though. I expected better battery life from the earbuds. 3 hours is kind of low, and I expect at least four to five hours of battery life from modern wireless earphones. Plus, the noise isolation could've been better, and the company could've offered aptX codecs as well as a companion app for customising controls and other things.
If you are ready to spend slightly more money, the recently launched Shanling MTW100 (Rs 5,999) and the 1MORE Stylish True Wireless earphones (Rs 6,199) would be good purchases.
What Is Good?
Compact and sweat-resistant design.
Bluetooth 5.0 with AAC.
Decent audio quality and stable connection.
USB C and Qi wireless charging.
Offer great value for the money.
What Is Bad?
Below par battery life.
Low noise isolation.
Thanks for reading till the end of this article. For more such informative and exclusive tech content, like our Facebook page