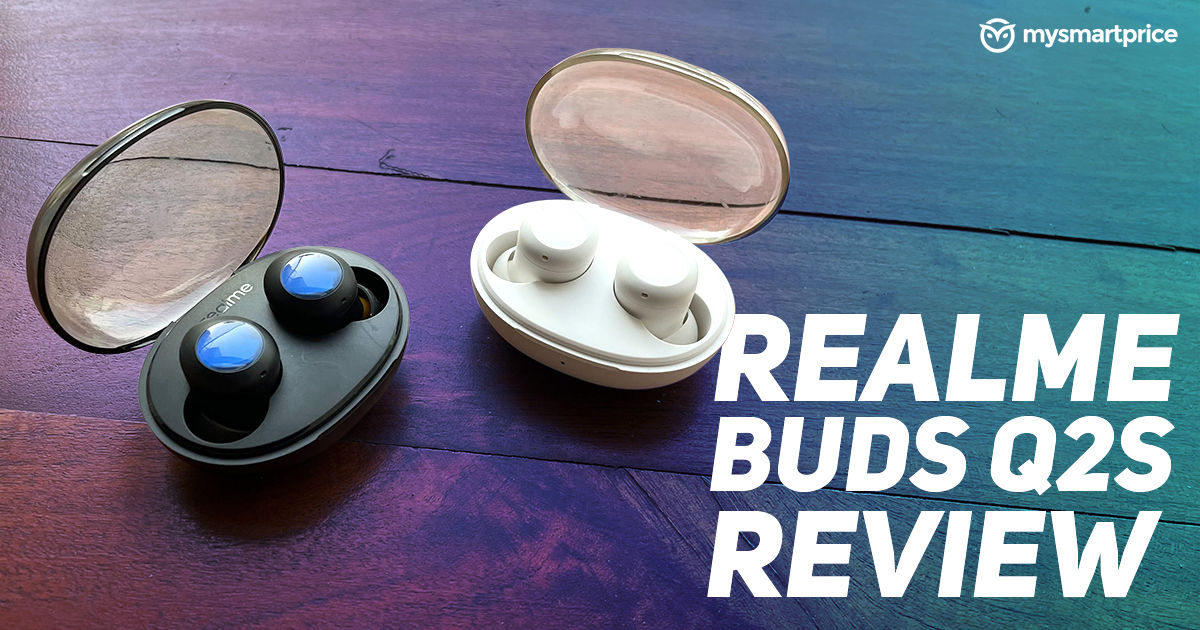 True Wireless Earbuds (TWS) are one of the most popular categories in India and these have become quite affordable now compared to when they were introduced first. The Rs 1k – Rs 3k segment is ruled by homegrown brands like Boat, Noise, etc. But smartphone companies have no plans to stay behind and that's why they have been launching affordable TWS earbuds in the country. Realme is one such brand.
What Is Good?
Fair sound quality
Long battery life
Perfect fit
Gaming mode
Good for bassheads
What Is Bad?
Poor mic quality
Transparent lid is a magnet for scratches
No app support for iOS devices
Realme Buds Q2s are the latest pair from the house of Realme. These are the third TWS earbuds in the series followed by the Realme Buds Q2 Neo and Realme Buds Q2 (Review). Priced at Rs 1,999 in India, the Realme Buds Q2s competes with its own sibling, Realme Buds Q2. So, is it the case of 'in with new and out with the old'? Let's find it in our review.
Realme Buds Q2s: Design, Fit and Build Quality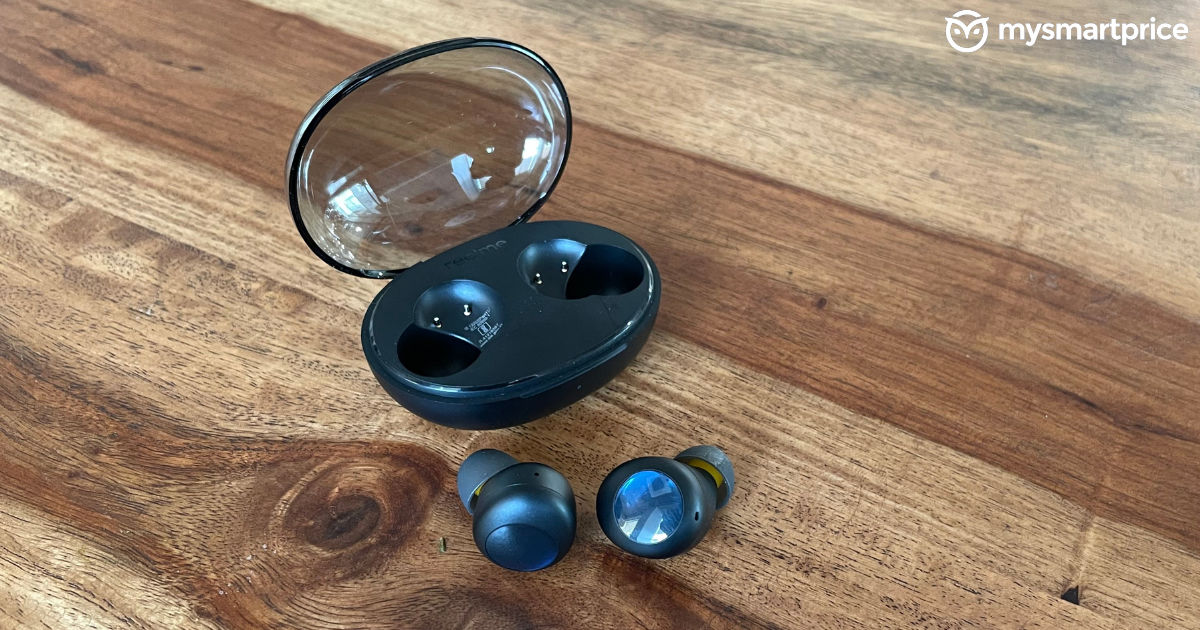 Before heading to the design, let's see what you get inside the box. The Realme Buds Q2s comes in a general retail box with the image of a product and its name on the top. It includes a pair of TWS earbuds with a charging case, a Type-C charging cable which is very short, two pairs of silicone tips, and a manual.
The Realme Buds Q2s carries the same structure as its siblings, Buds Q2 Neo and Buds Q2. It's a pebble-shaped charging case with a matte finish that has a LED light at the front and a Type-C charging port at the rear. Now, here comes the interesting part, the top lid of the Realme Buds Q2s is transparent plastic which means that you can see the buds and Realme branding without opening the case. This is the second TWS earbud in India with a transparent case design. Sounds cool, right? Well, I found this to be good-looking until I started using and carrying it around.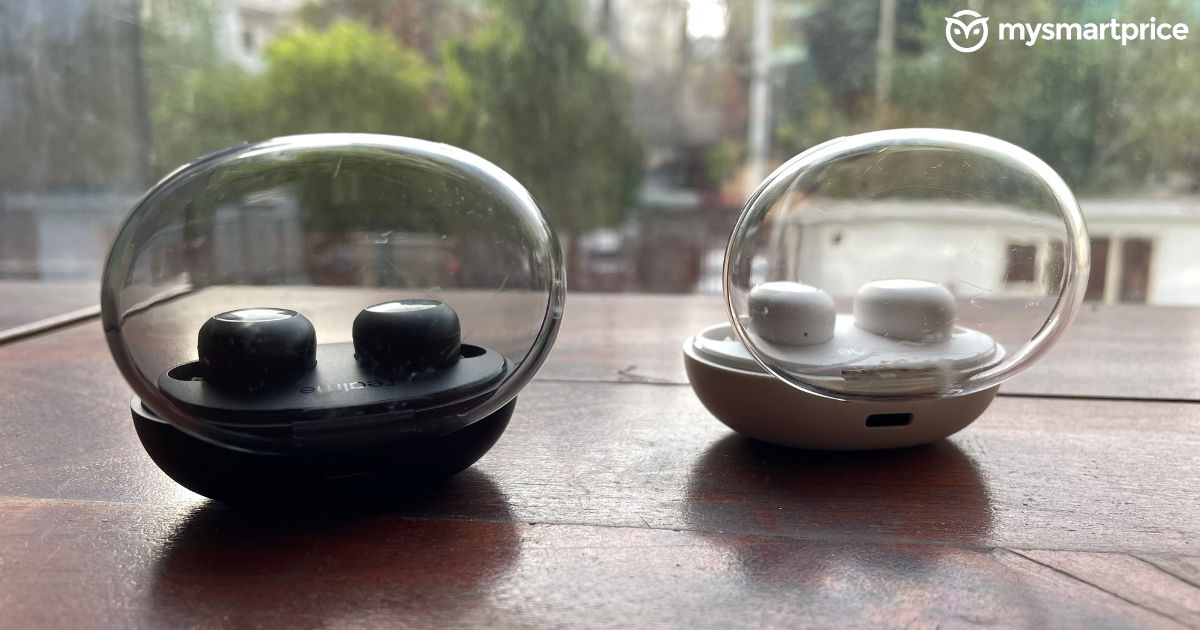 The transparent case has two sides of the story; while it looks good, the case is prone to catching smudges and fingerprints. In just two days of my usage, the plastic lid was full of scratches which made it look less attractive. It seems to be of average quality which might break easily. Keeping this in mind, I avoid keeping them in my pocket of the jeans as they are generally tight and might damage the transparent lid.
The base of the charging case is made of good quality plastic and feels sturdy. I was able to open the lid with my one hand, it gives a clicky sound and feels satisfying.
The earbuds are held within the case by magnets. The magnets are strong enough that the buds don't fall off even at extreme angles. These earbuds are oval shaped and have a shiny top. To be honest, I am not a fan of such shaped earbuds as they fall more often. However, I found the Realme Buds Q2s earbuds to be of the perfect fit and they didn't fall even when I was jogging.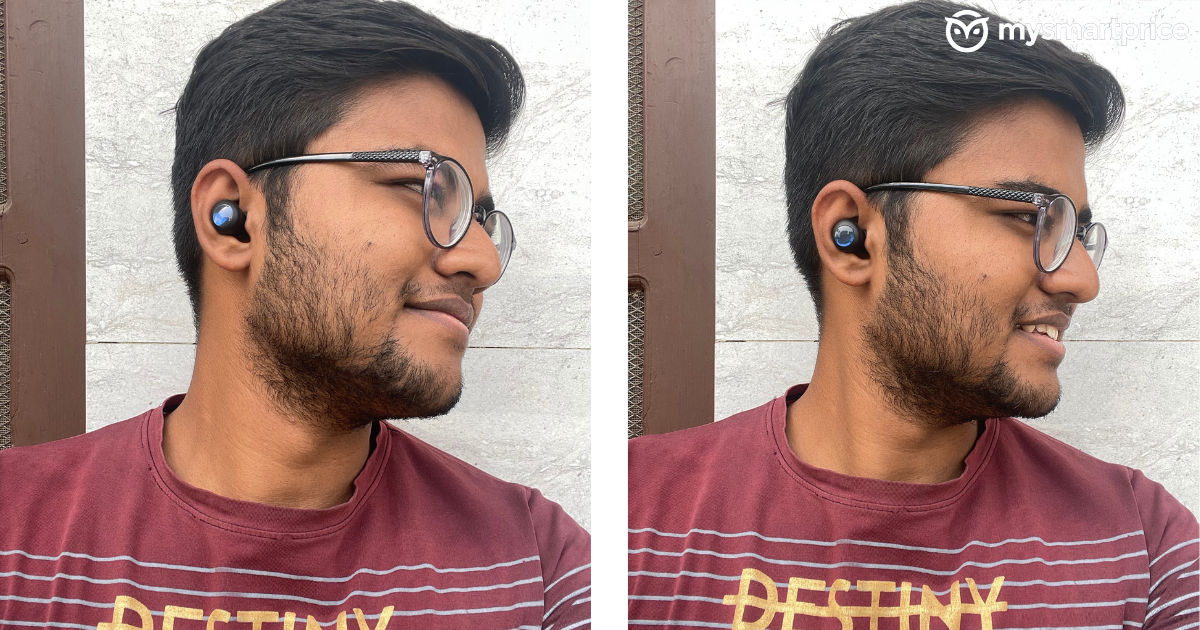 Weighing around 4 grams, the earbuds are lightweight and comfortable, so you can wear them for longer durations without discomfort. I was using them regularly while commuting in the Delhi Metro and they didn't fall or loose out even once.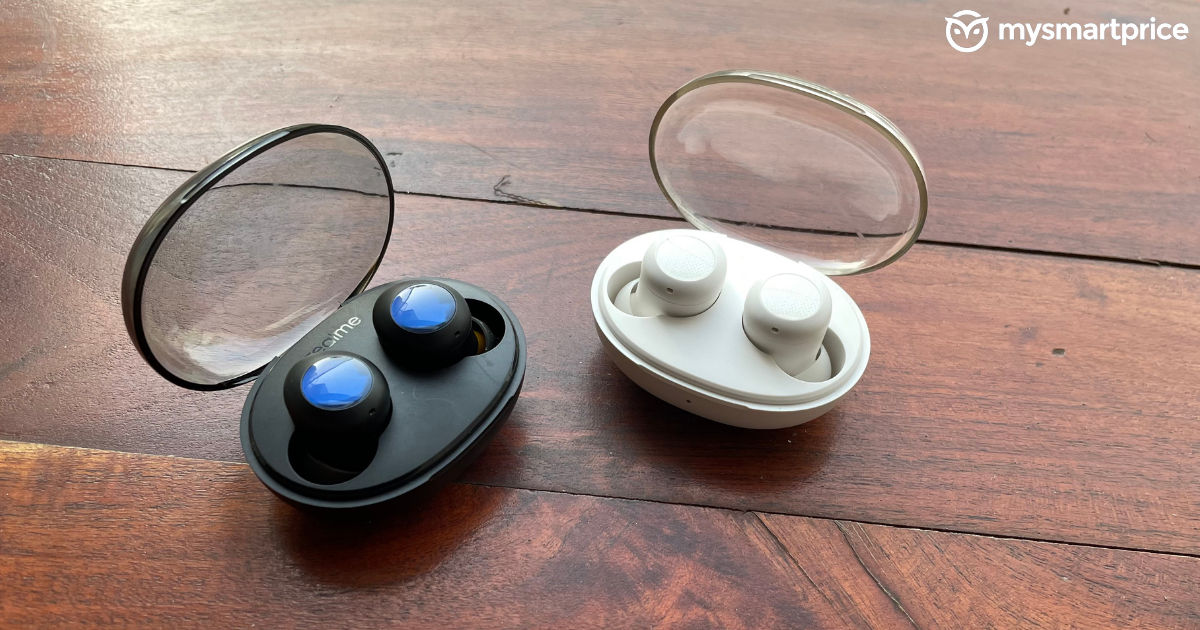 Realme has introduced three colour options for the Buds Q2s – Night black, paper green, and paper white. We had two colours with us – black, and white. I liked the white more but the green colour looks more appealing to me.
These are IPX4-rated, so you're safe from occasional water splashes.
Realme Buds Q2s: Sound, Gaming, and Mic Quality
The Realme Buds Q2s packs in a 10mm dynamic driver which Realme says is equipped with PEEK+TPU polymer composite diaphragm. According to Realme, it delivers a good listening experience when combined with the Bass Boost+ algorithm.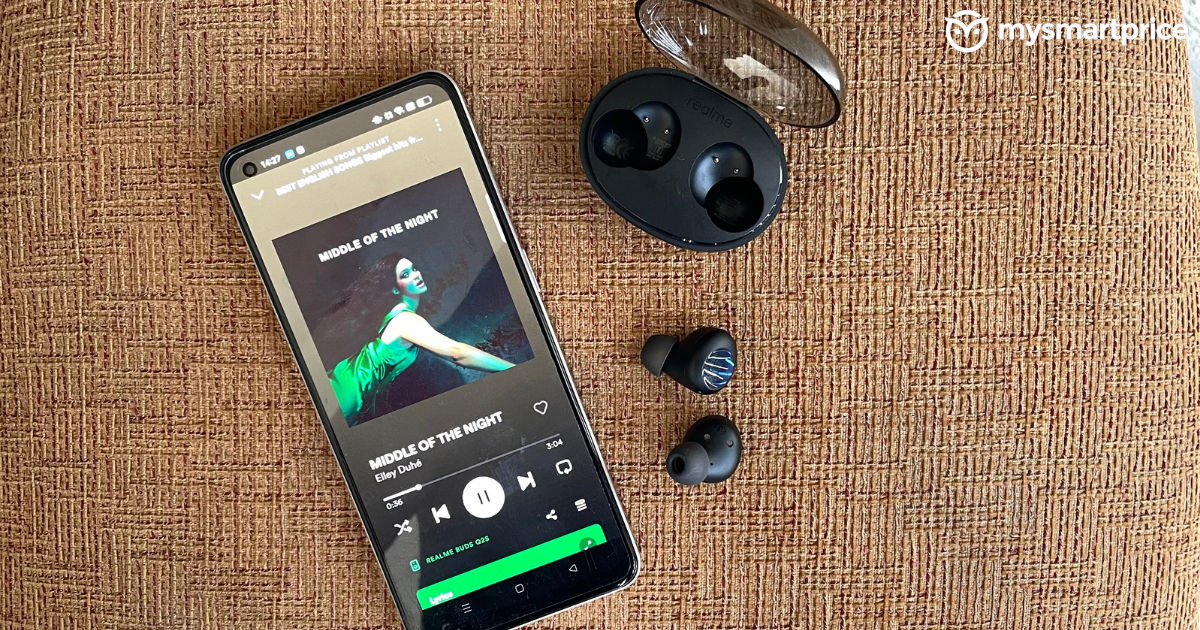 The Realme Buds Q2s focuses more on bass, just like the other budget earbuds in the segment. I had a great time listening to hip-hop songs such as God is a Woman by Ariana Grande or Woman by Doja Cat. The bass is punchy and the bassheads are going to like it. However, the heavy bass sound signature tends to dominate the mids and highs which make the sound separation tough. Listening to 'What Makes You Beautiful' by One Direction, a pop song, ended up being a mess when the main beat hit, the earbuds were struggling to differentiate between vocals, drums, and guitar composition. I had the same experience while listening to 'Middle of the Night' by Elley Duhe or 'That's What I Want' by Lil Nas X.
Summing it up, the Realme Buds Q2s struggles to separate vocals from the mix. But I would say it's a fair choice in its segment. I could notice the sound distortion after playing the music at 90% volume. You get three presets to customize the sound in the Realme Link app however, you cannot customize the sound profile as per your choice.
The gaming experience was good on the Realme Buds Q2s. These earbuds have a dedicated gaming mode which once turned on, brings down the latency to 88ms. While playing Battlegrounds Mobile India and Call of Duty: Mobile, I didn't notice much delay. I was able to figure out the footsteps and gunshots well from different directions via both earbuds seperately but in the intense situations, the footsteps were getting suppressed by the gunshot sounds.
Mic quality has been not so good on budget TWS earbuds and Realme Buds Q2s is no exception. The receiver had to struggle while listening to my voice during the calls. It doesn't have Active Noise Cancellation but supports AI ENC cancellation technology which the company says is an AI based noise cancellation algorithm. However, while calling inside the Delhi metro, the receiver had a hard time deciphering what I was saying. I would recommend using these earbuds in Zoom calls only in a silent environment.
Realme Buds Q2s: Battery Life
Realme claims that each earbud can last up to seven hours on a single charge and the charging case provides additional three cycles which take the total playback time to 30 hours. The Realme Buds Q2s has support for fast charging which means that you can get up to three hours of playback with just ten minutes of charging. The case takes around 2.5 hours to get fully charged.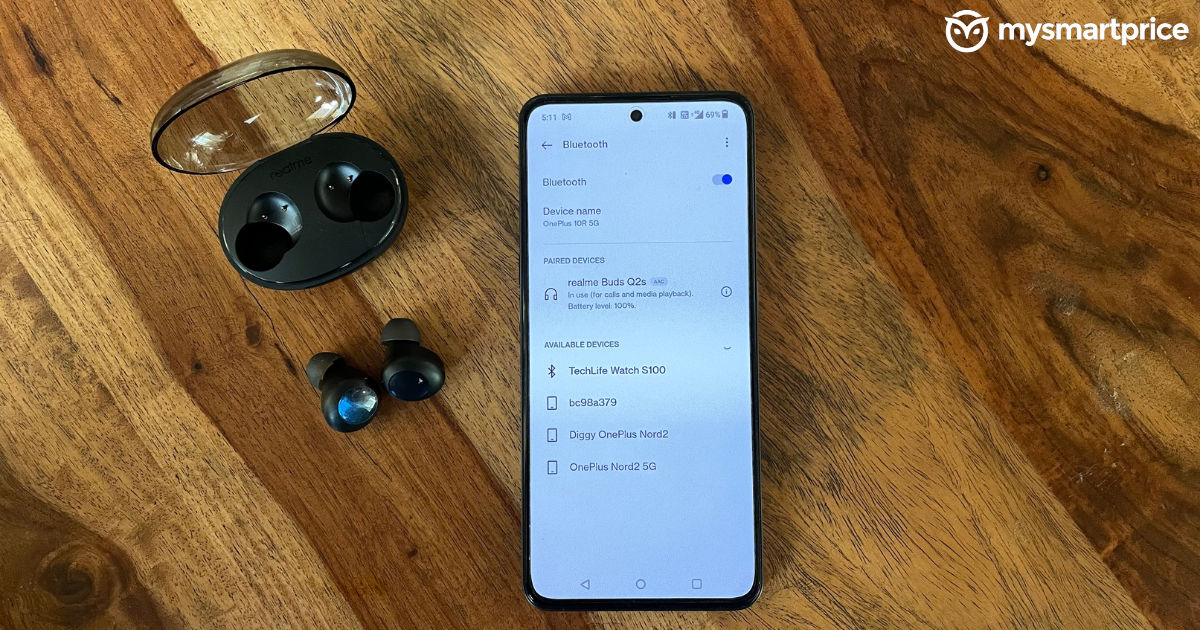 Of course, I was not able to use the earbuds continuously for such a long period of time, but I noticed that the battery percentage dropped to 50% after using them for three hours straight. On that basis, it should last up to six hours which is a good battery life. Do note that these results were obtained while using the Realme Buds Q2s earbuds at 80% volume and on balanced mode, so the results might differ as per your usage.
Realme Buds Q2s: Connectivity and App Support
The Realme Buds Q2 comes with Bluetooth 5.2 support that provides a solid connection range of up to 10 meters. The pairing process was super quick and easy, all you have to do is take the earbuds out of the case and it will show in your phone's Bluetooth settings automatically. I didn't face any difficulties while using the earbuds for a prolonged period.
For detailed usage, the Realme Buds Q2s can be paired with the Realme Link app which is available on Google Play Store and App store. Unfortunately, I had a hard time connecting the Realme Buds Q2s on my iPhone 12 mini and therefore, was not able to connect it. It was, however, quick to connect to an Android device. I asked Realme about the issue and it has clarified that the Realme Buds Q2s is not compatible with Realme Link iOS app. But, you can use it generally.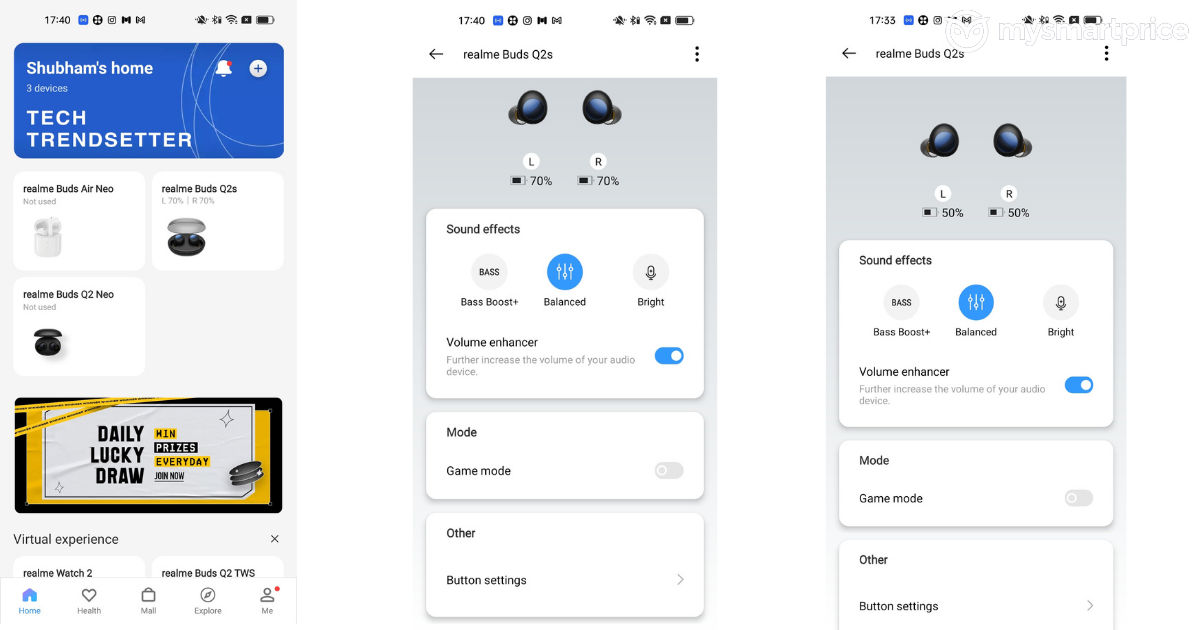 I found the Realme Link app UI to be interactive and really liked it. Once the device is connected, it shows you three sound presets to choose from – Bass Boost+, Balanced, and Bright. The balanced mode suited me best. There's a volume enhancer which boosts the volume of music. Then, you get a Game mode option. Lastly, you get a Button settings option from where you can change the touch controls. However, you cannot control the volume from earbuds directly which is disappointing. The touch action was responsive and quick during my usage.
Realme Buds Q2s: Worth the Money?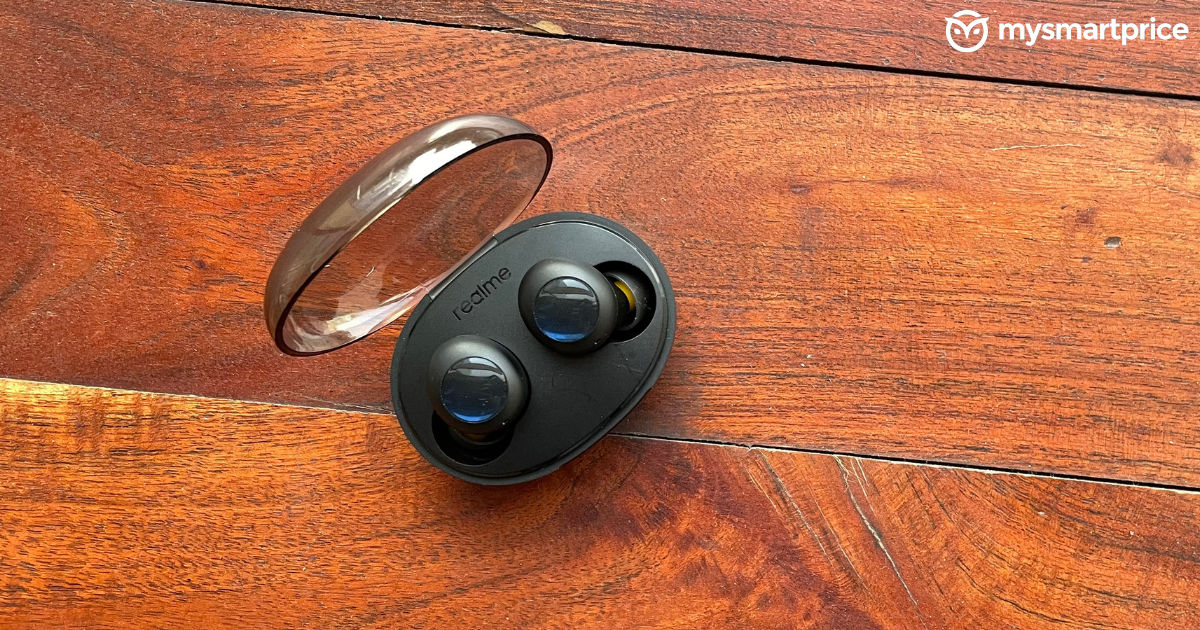 Given its solid battery life, low latency gaming, good app support, fast and stable connectivity, and comfortable fit, the Realme Buds Q2s is a good deal for Rs 2,000. When it comes to sound quality, these buds do a fair job. The things that could have been done better are the build quality of the transparent lid and mic quality.
The lack of active noise cancellation may also sting you a bit, because the Realme Buds Q2, at the same price, comes with ANC support.
If you want to go for a transparent design and can sacrifice the active noise cancellation then you can go for the Realme Buds Q2s, otherwise the Realme Buds Q2 is a better pick and is available for most of the time at Rs 1,999. At the time of writing this review, both TWS earbuds are available for Rs 1,999 and the buds Q2 is a steal deal.
Which earbuds are you going to pick under Rs 2,000? Let us know in the comments section.