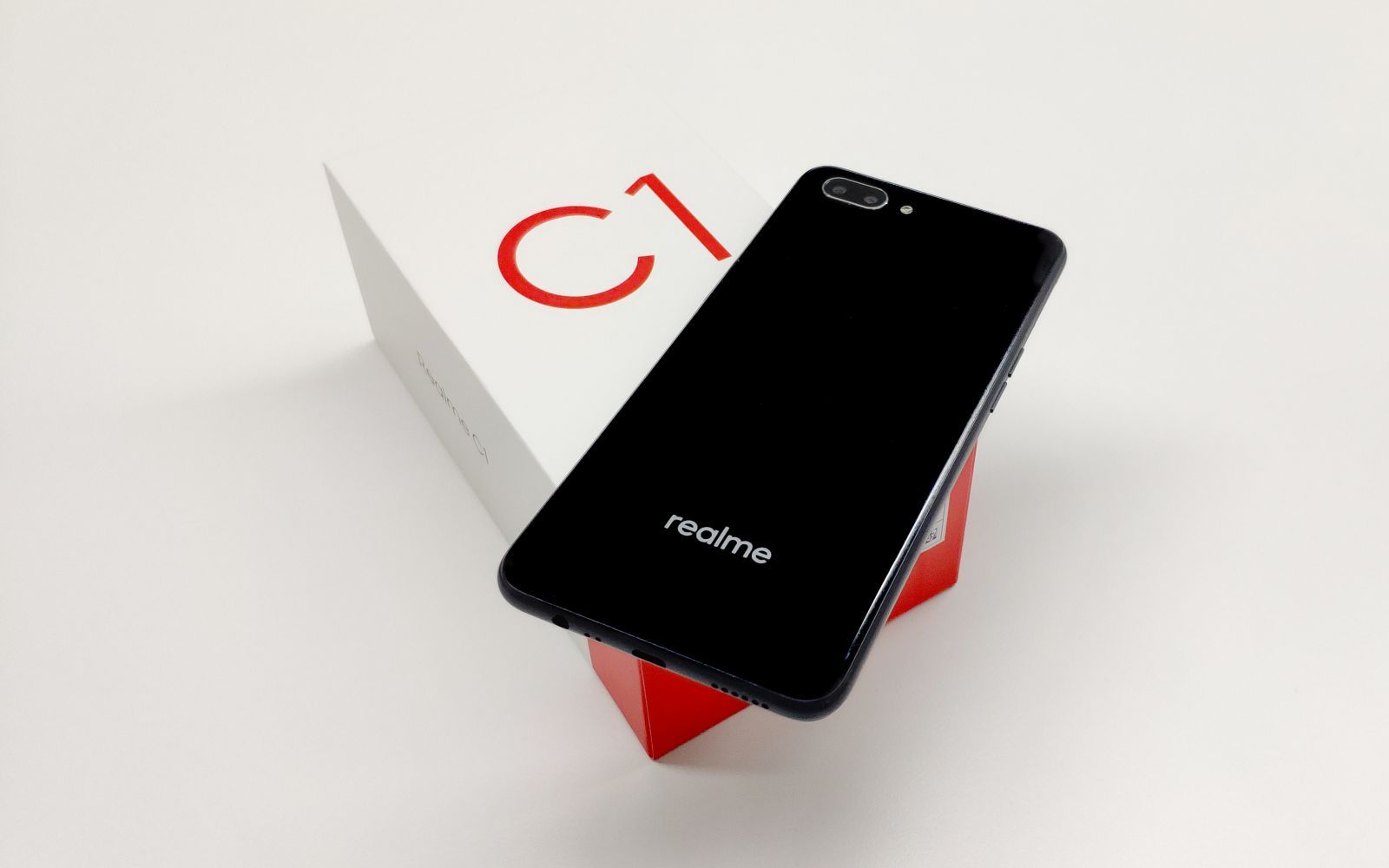 The budget segment of the smartphone market space has seen a drastic shift in recent times, as makers have been competing to offer the best bang for the buck handsets. By far, the most significant impact made in this space for Indian consumers was with the unveiling of the Realme line of smartphones.
While we can rave about every single offering the Realme has come up with so far, our main focus today is going to be at its most affordable offering. We are talking about the Realme C1, a smartphone that has the honor of incorporating the first notched screen under the 8K price bracket.
Let's take a look at why this smartphone is potentially the best budget smartphone you can buy in India today.
Bezel-Less Experience on a Budget
It so happens that the Realme C1 is the most affordable smartphone to offer a nearly bezel-less experience. This has been achieved using a notch at the top of its 6.2-inch HD+ LCD panel. It's incredibly slim 2.05mm side bezels help it achieve a remarkable screen-to-body ratio of 88.8 percent. Furthermore, a wide 19:9 aspect ratio guarantees a more immersive experience can be had for both games and video content.
All of this has been further backed by a substantial level of care from Realme's part to ensure the end user can enjoy the phone without having to worry about damaging it. The screen of the Realme C1 is protected with Corning Gorilla Glass 3. The same attention has gone into protecting the glossy rear panel which is built using 12 layers of what Realme calls '2.5D nano-scale composite material'. This feat of engineering fortifies the phone's body against wear, scratches, and even heat. The end product is one that is not only resilient but also exudes premium aesthetics.
Performance That Lasts
By being the most affordable smartphone to come powered by a Qualcomm Snapdragon 450 SoC, the Realme C1 garners another medal under its belt. This is an energy efficient chipset which offers an octa-core CPU with clock speeds of up to 1.8 GHz. Combine this with 2GB of RAM and 16GB of storage (expandable up to 256GB), and its smooth sailing all around.
And to make sure you can push the phone well through your day, Realme had loaded the C1 with a massive 4230mAh battery. While the large battery capacity by itself would have sufficed for an extended backup duration, Realme takes it a step further by offering various software tricks to push battery life further. Such nifty features come in the form of background app suspension techniques which claim to increase battery life anywhere from 5 percent to 11 percent when enabled.
Feature-Rich Cameras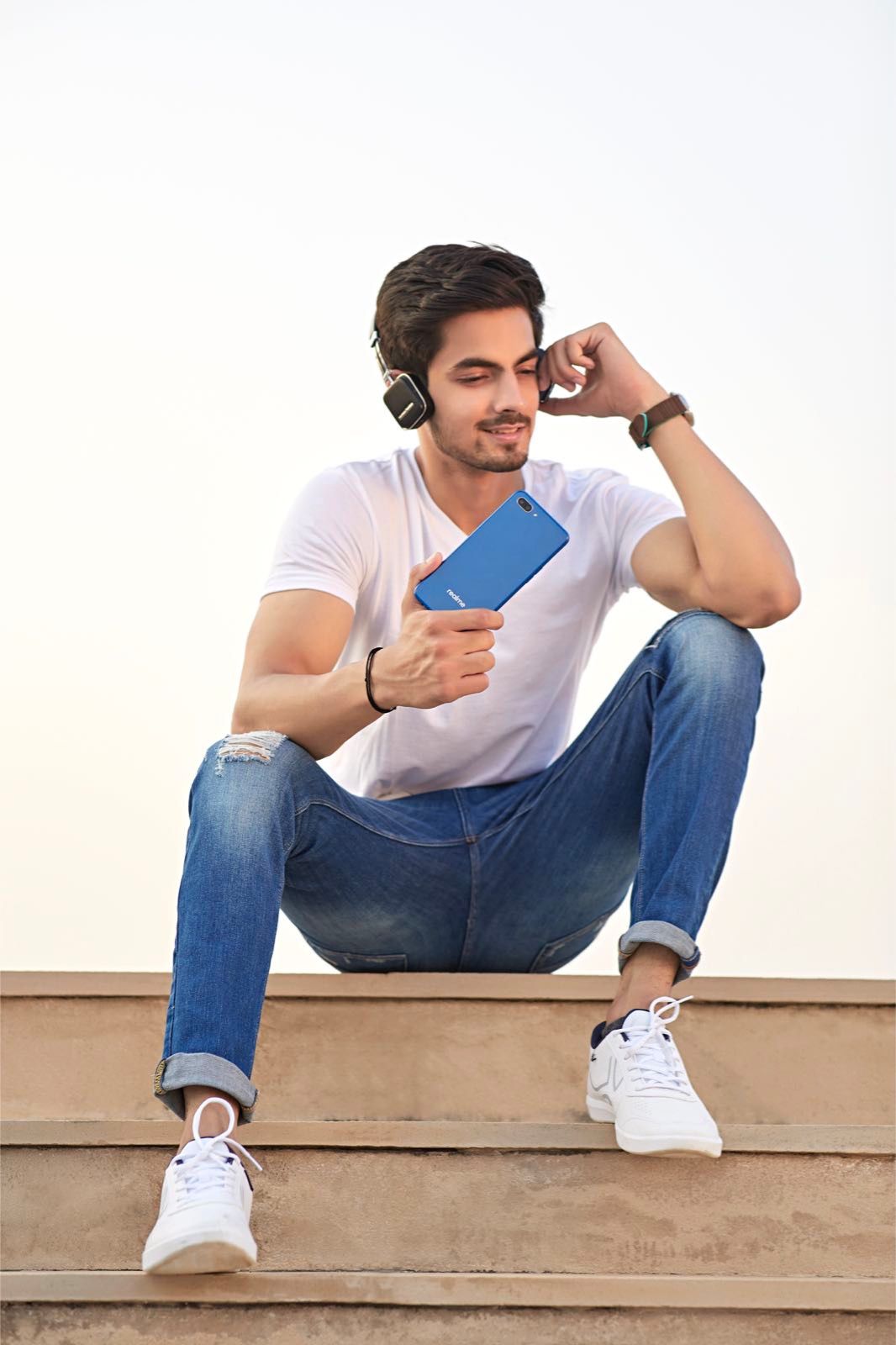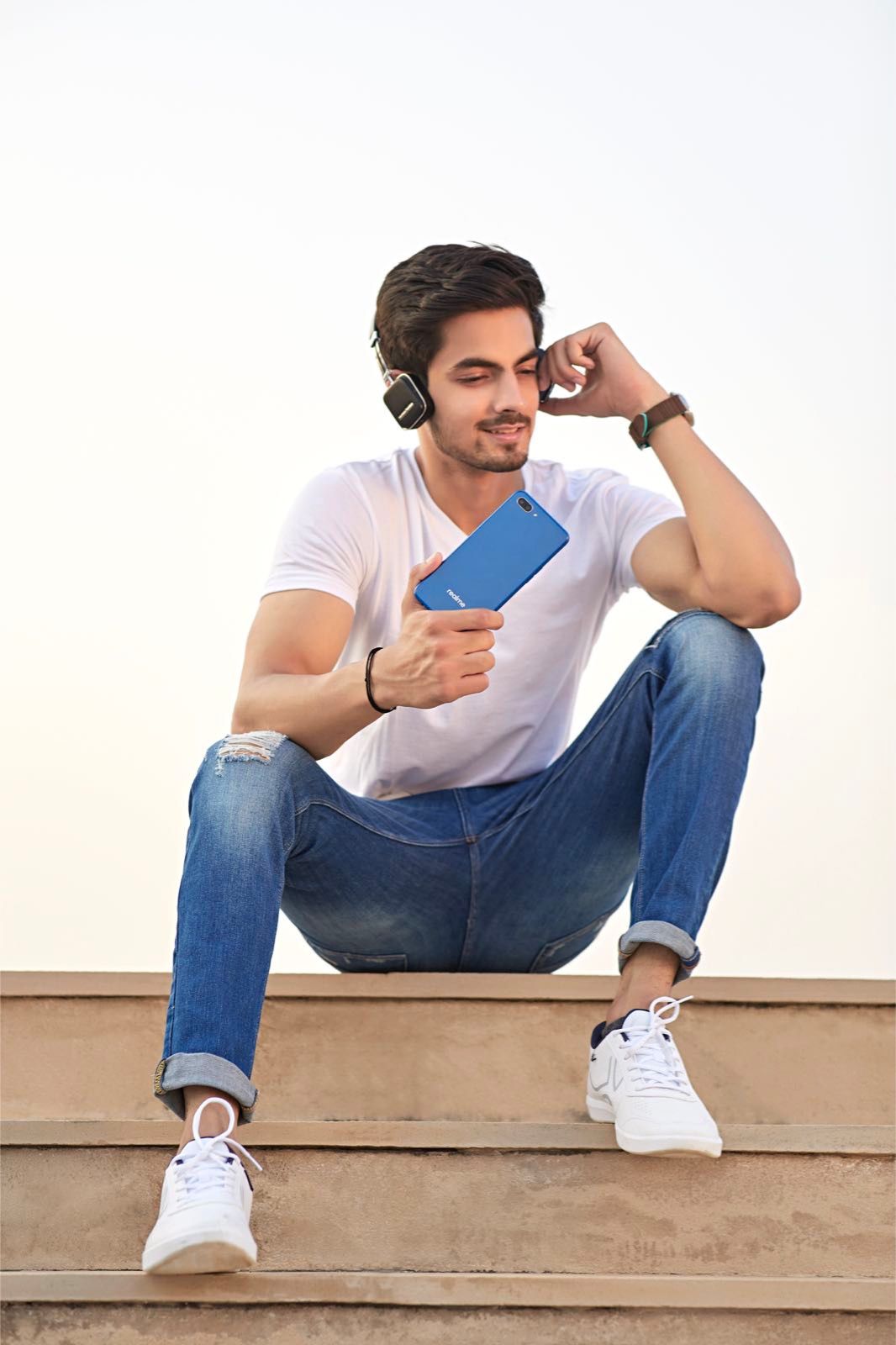 Imaging is another aspect where Realme put a considerable amount of work to satisfy users. On the back of the Realme C1, you get a dual 13MP+ 2MP camera setup, while the front houses a 5MP shooter. The rear camera setup uses both hardware and software tricks to achieve a DSLR-like bokeh effect. There are also various AI-based enhancements such as scene detection and beauty mode. Realme says it has developed such advanced AI algorithms to such an extent that it can use up to 296 recognition points to intelligently detect gender, age, skin tone, and even skin type of the subject. All this data is used to offer personalized beauty schemes out of 8 million possible beauty solutions.
In conclusion, the Realme C1 is the perfect smartphone for someone looking for a handset that punches well above its weight class. And it does this while encased in a premium-looking package that sets it far apart from its similarly priced rivals. In the 8K price segment, no other phone offers the same level of performance as the Realme C1 thanks to the Snapdragon 450 chipset it houses. The large 4230mAh 'Mega' battery is another bonus as it ensures all-day usage and then some. The phone's large screen and capable shooters just make the deal that much sweeter. Those looking for the perfect blend of raw power and style on a budget needn't look elsewhere.
This story has been created in partnership with Realme.