Highlights
Realme C55 will have a iPhone 14 Pro like Dynamic Island feature.
It will be called Realme Mini Capsule.
The Realme C55 will have support for SuperVOOC charging.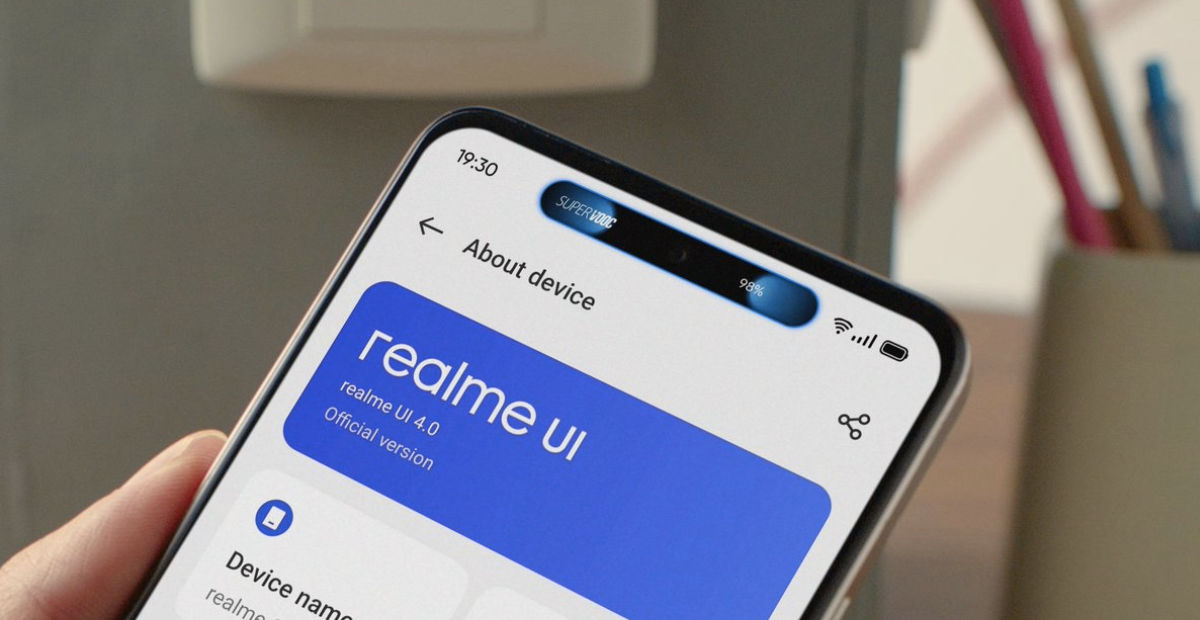 Arguably, Dynamic Island was the most exciting feature that Apple introduced during the iPhone 14 series launch. It is a pill-shaped punch-hole cutout notch that offers an intuitive way to experience the iPhone. This particular area offers a lot of shortcuts that make multitasking easy for a user. Dynamic Island made the notch interesting and became the center of the attraction of the 14 Pro lineup. Apple is eventually planning to add this to all the iPhone 15 series devices.
The feature became so popular that developers built an app to add this feature to Android phones. Xiaomi and Realme even asked their users their suggestions on Dynamic Island and if they should introduce the feature to their upcoming Android phones. While Xiaomi is expected to bring a Dynamic Island-like notch on its upcoming 13 Lite, Realme has revealed its version of the same. Here's everything you need to know about Realme Dynamic Island.
Realme Mini Capsule Teased
Madhav Sheth, Vice President of Realme, officially teased (now deleted) their version of Dynamic Island. The brand is calling it 'Realme Mini Capsule'. Madhav has confirmed that the feature will be first seen on the upcoming C-series device which is an interestingly entry-level lineup. As per the reports, the phone will be called Realme C55.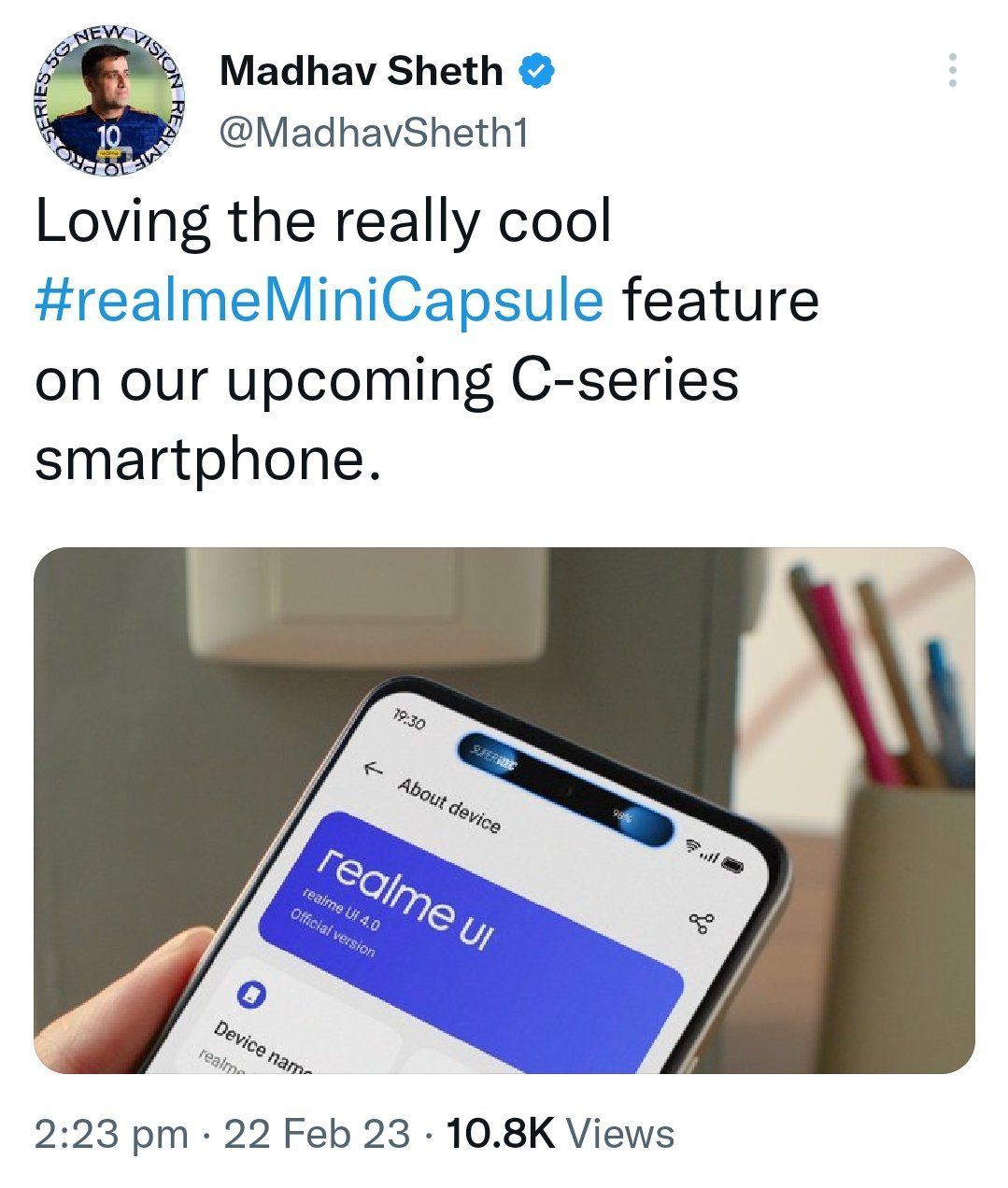 As shown in the image, it's safe to speculate that the Realme Mini Capsule will have Dynamic Island-like software features. It will have a shortcut for various actions including the charging indicator as shown in the image. It also confirms that the device will come with SuperVOOC fast charging support. As per the previous reports, it will be the first C-series smartphone to feature 33W fast charging support. The phone is expected to sport a 4880mAh battery.
The Realme C55 is now confirmed to boot Android 13 based Realme UI 4.0 out of the box.
While we are not sure what the Realme Mini Capsule will have to offer, we can expect the company to add shortcuts for incoming phone calls, alerts, notifications, and more. After the iPhone 14 Pro launch, Realme asked its fans if they want to see something similar on the Realme phones. Here's what exactly the post said.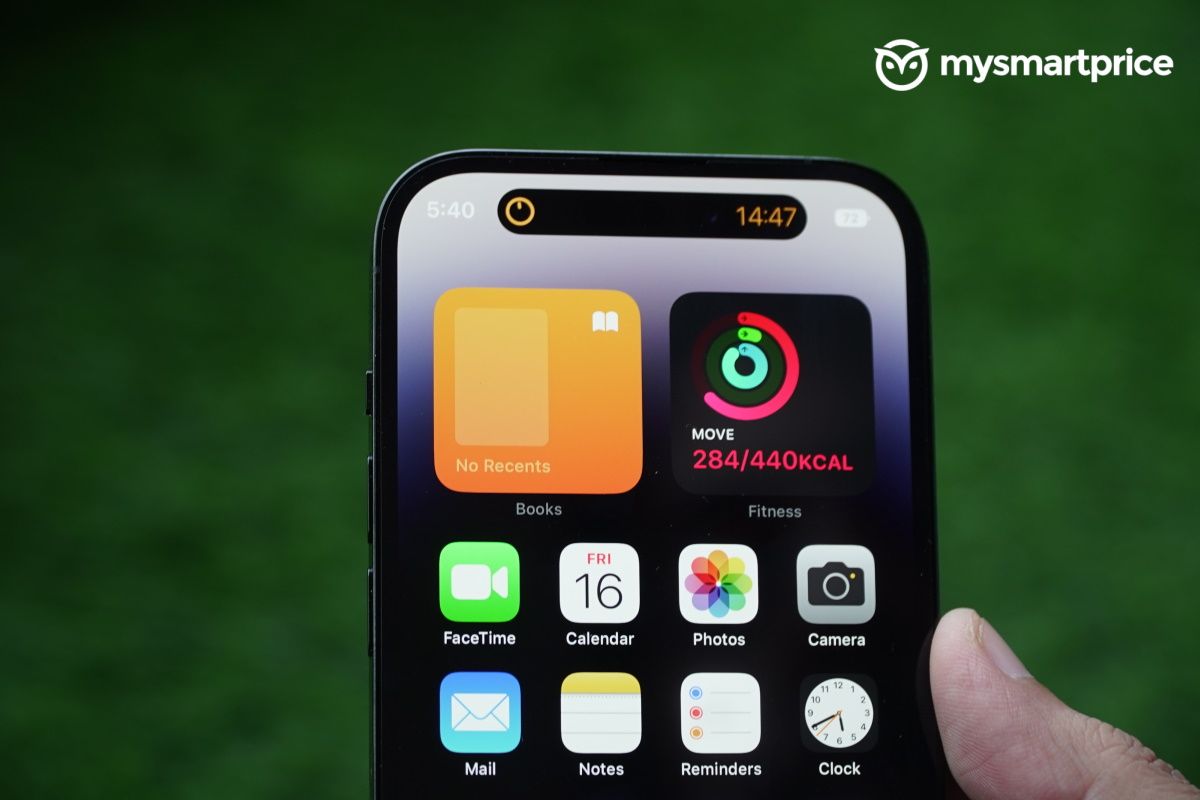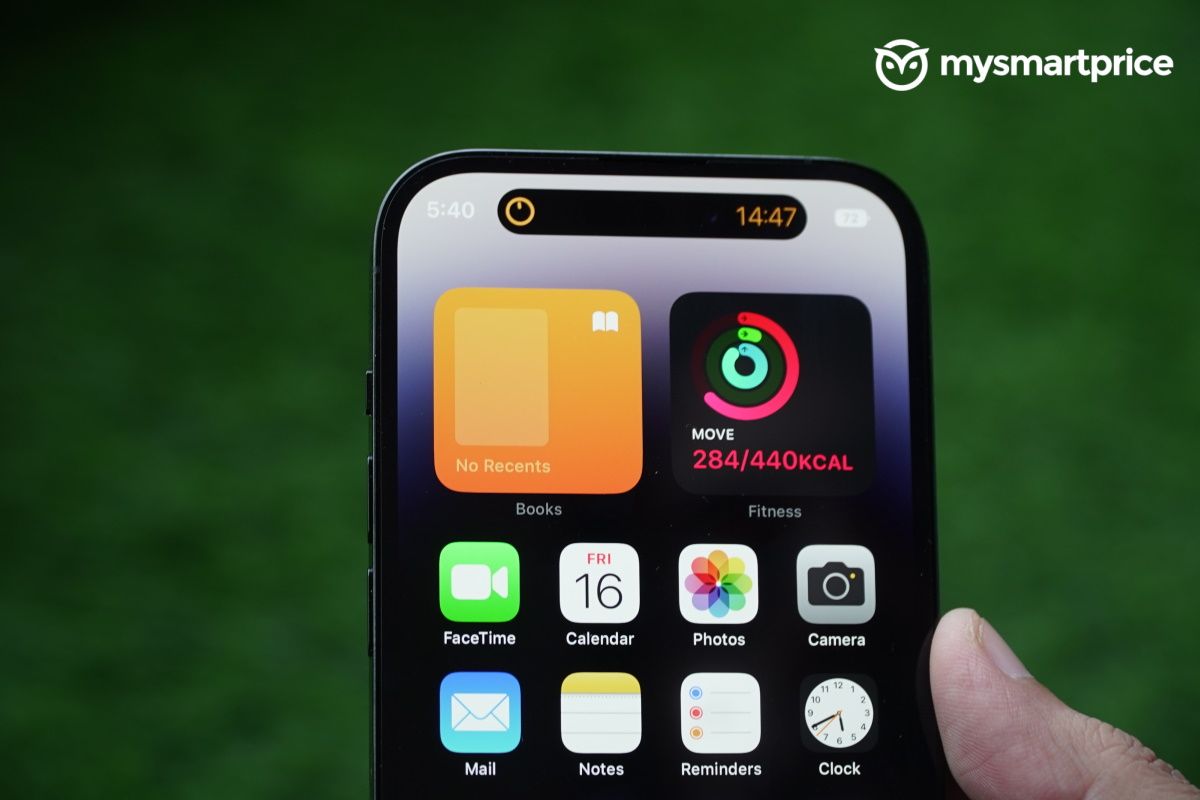 "Can you imagine what if Realme UI added a software trick to turn the camera cutout into a multifunctional feature? The UI around the camera hole could morph into different shapes and sizes to display incoming phone calls, alerts, notifications, and more. Finding this idea quite appealing, we at Realme have decided to turn to our loyal fans for ideas and suggestions on how such a software feature could be implemented on Realme devices, maybe in the future. Well, it's fun for us to get to know what our community thinks & wants from us,"
It now seems that the Realme Mini Capsule is the 'Dream Island' that company used to talk about previously. Are you excited to see Dynamic Island on an Android phone? Let us know in the comment section.