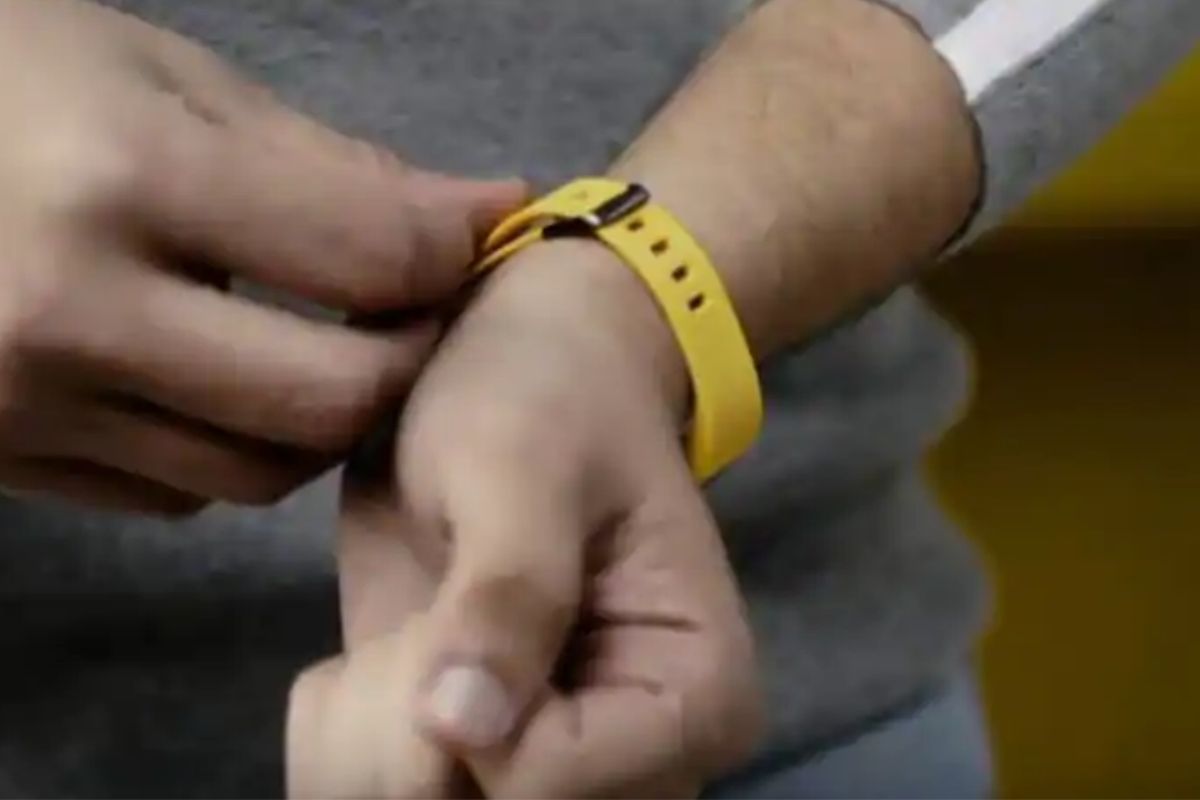 Realme has been teasing its first-ever fitness band for quite a while now. A little while ago, the company officially confirmed that the Realme Fitness Band would be unveiled during February 2020. While February is not too far from now, it has not stopped the leaks from popping up on the internet now and then. The recent leak comes in the form of the actual image of the band. Apparently, Madhav Sheth, Realme CEO, was caught fashioning the Realme Fitness Band on his wrist, and the source was able to take a picture of him. Let's have a look at how the Realme Fitness Band will look like.
Realme Fitness Band Spotted on Madhav Sheth's Hand, a Rectangular Curved Display Expected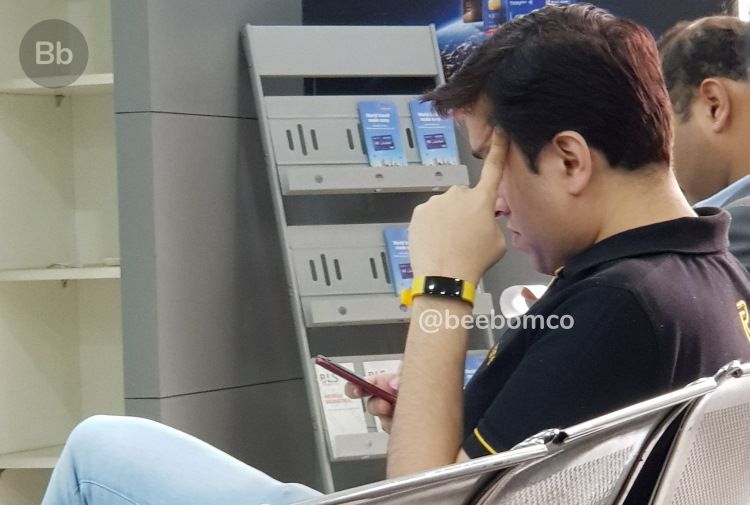 Reported first by Beebom, this is how the Realme Fitness Band will look like. Madhav Sheth can be seen sporting the Realme Fitness Band. Judging by the image, the Realme Fitness Band will feature a rectangular display, which is pretty much expected from a fitness band. The interesting part is to notice that the band appears to have a curved display around the edges. The source further mentions that since the display of the band was turned off while shooting the picture, it is pretty difficult to speculate as to whether or not the Realme Fitness Band will sport a colored AMOLED panel. Still, it is likely going to be the case as almost all the fitness band available in the market are utilizing the same technology. It would, hence, make complete sense that Realme did the same. The strap of the band is Yellow in color, something which the company has already teased in the past. Unlike the other bands out there in the market, the strap of the Realme Fitness Band appears to be attached to the display body and is not wrapped around the display. Other than that, the rest of the details about the Realme Fitness Band are pretty scarce as of now.
As far as the launch date of the Realme Fitness Band is concerned, we can very well expect the company to unveil it during the launch of the Realme C3 smartphone (which happens to be February 6, by the way). In case you are curious to know about the Realme C3, you can head to our previous coverage of the same.
What are your thoughts on the Realme Fitness Band? Do let us know in the comments section below.