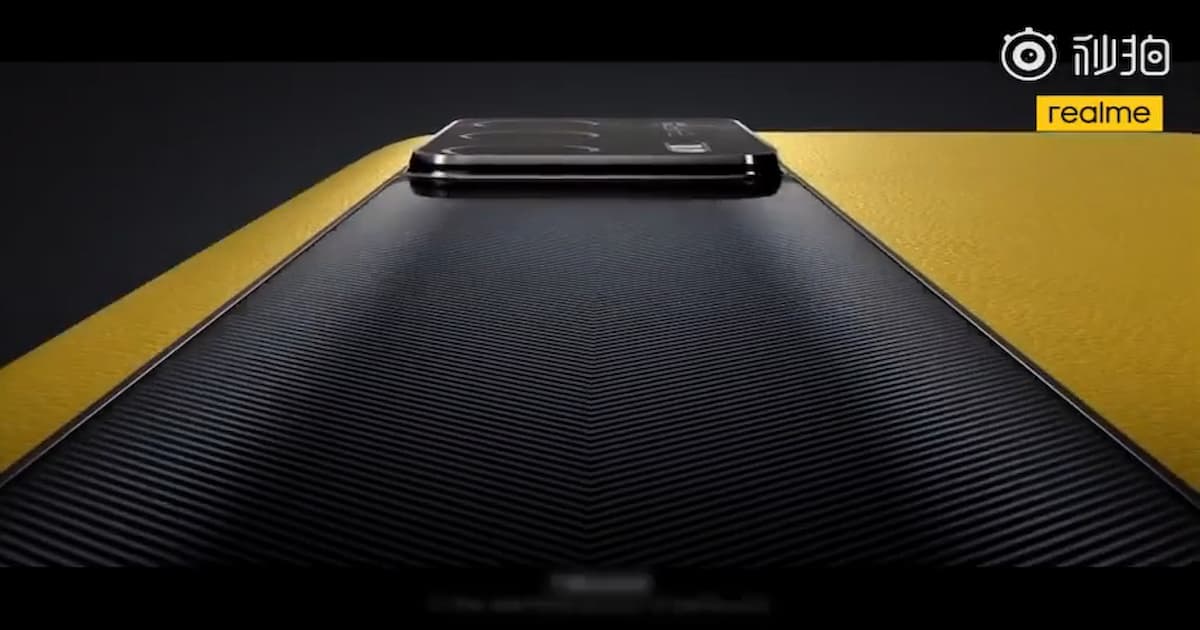 Realme is all set to release its latest flagship. The Realme GT, which has been amidst rumors for a while now, has finally been covered by the company. The smartphone is all set to launch on 4th March. Realme has now started dropping subtle hints about what users can expect from the device. One of the most striking aspects of the device is its aesthetics. The device's first look was revealed quite recently, showcasing the GT Ares Special Edition-Dawn in its full glory. It features yellow leather at the back, giving the device a premium look. Now we have got some information about the smartphone's price.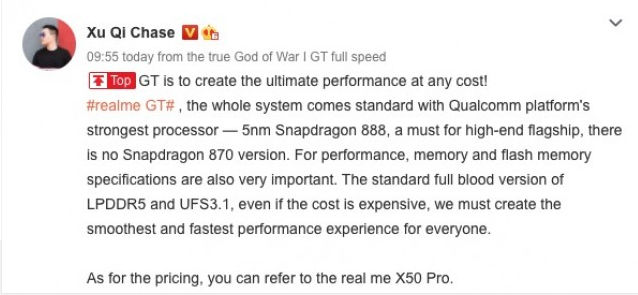 Realme GT all set to be the cheapest Snapdragon 888 smartphone
In a Weibo post, Realme VP Xu Qi Chase has dropped some hints about the pricing of the upcoming device. He states that the GT 5G will be available for roughly the same price as the X50 Pro. For reference, the X50 Pro is available for CNY 3,599 (around 40,000). In India, the X50 Pro was launched at a price of 41,999. Do note that these prices are for the base variant featuring 8GB RAM and 128GB internal storage.
Alongside that, Chase also confirmed that the smartphone will be featuring LPDDR5 RAM and UFS3.1 storage. It was previously revealed that the device will pack the top-of-the-line Snapdragon 888 SoC under the hood. If we take the pricing into consideration, the device could be well on its way to be the cheapest Snapdragon 888 device.
When stacked up against the competition, the pricing of the Realme GT is significantly lower for the specifications it boasts. Realme's unique selling proposition has always been offering the best features at affordable prices. The company seems to be following it with its latest flagship as well. Whether the device is actually able to outrank its competitors remains to be seen.