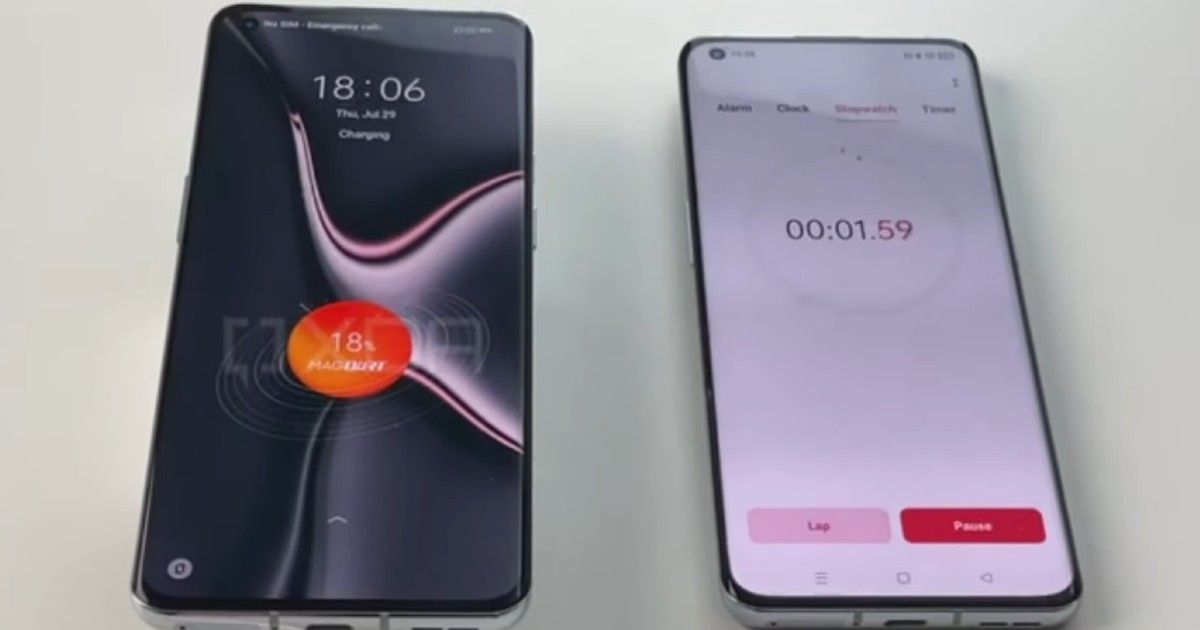 Realme MagDart is expected to launch soon, and the new wireless charger lineup is believed to offer fast charging along with just the basic wireless charging tech. Now, a new sample video has teased the charging speed of Realme MagDart, and the overall results are reasonably impressive. A report on the matter by XDA Developers show the charger taking three minutes to charge a sample device by eight percent — from 18 percent to 26. This, coupled with a second shot that reveals charging specifications of the alleged Realme MagDart, suggests that the overall wireless charging speed that it may deliver can be quite fast.
According to the video, the device showcased is the apparent Realme Flash. The latter is slated to be the company's first magnetic wireless charging smartphone, a feature that is clearly inspired by the new generation Apple MagSafe, introduced with the iPhone 12 series. However, while Apple has so far succeeded in offering a wireless charging speed that's limited to 10W, the Realme MagDart feature has promised to provide 'fast' wireless charging for supported devices. The Realme Flash smartphone in question is expected to be the first device that does so.
As per the XDA report, the MagDart charger would take less than an hour to charge the sample device's battery, which is speculated to be 5,000mAh (if it is the Realme Flash in the video). Further details about the wireless charger's performance suggests that it delivers real world charging power output of 35W, while the peak power capacity of the charger is 50W. This, if true, would be fairly impressive in terms of the overall charging speed that Realme has managed to achieve with its own magnetic fast charging technology. For reference, while wired fast charging technology today provides much faster charging speeds, a 35W charger would still be deemed 'fast' enough.
While the charging speed is a box that Realme may have ticked, there are multiple others that the company needs to tick before the product can be deemed successful. Magnetic charging can potentially induce heat, and it remains to be seen how Realme would mitigate this. The effects of fast, magnetic wireless charging on battery longevity are also yet to be seen. Finally, even with fast charging performance, it would be safe to say that the Realme MagDart would not become a universal standard feature, and therefore, the only way for users to access it would be to actually own one of the upcoming, speculated Realme phones that launch with this feature.