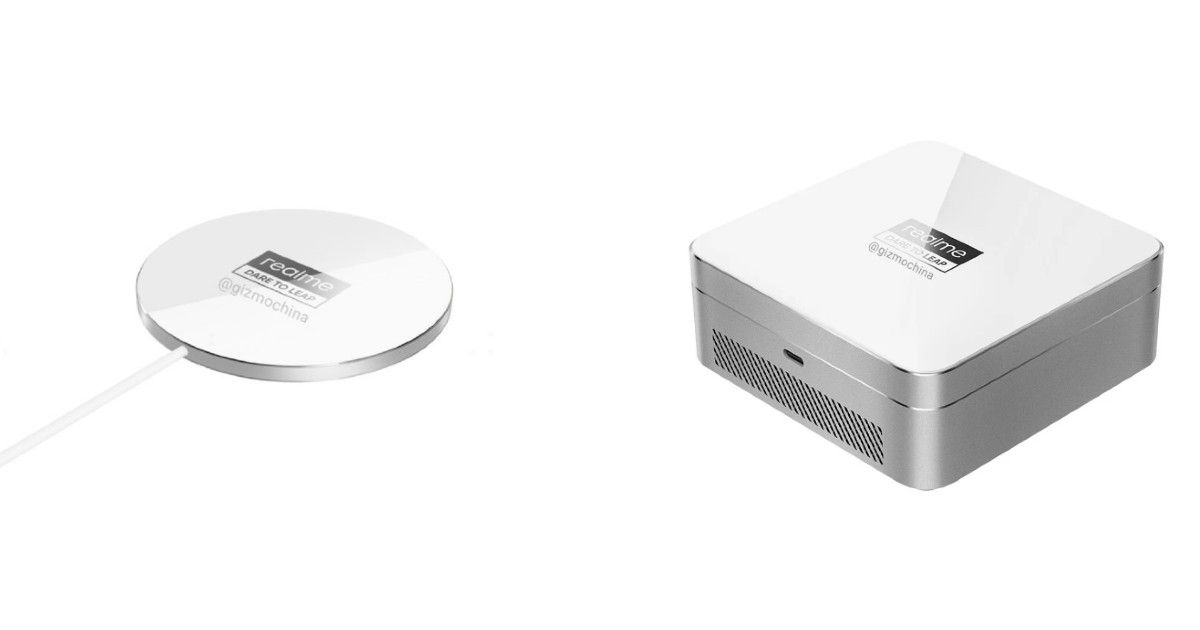 Realme MagDart device images have surfaced online, claiming to reveal what is being tipped as the company's magnetic wireless charging technology. After initial reports suggesting the existence of Realme MagDart as a trademark, a new report by Gizmochina has showcased what appear to be two very distinct wireless charging devices that will seemingly offer magnetic wireless charging for upcoming devices — which will also have to specifically support the technology as well.
According to the report, Realme MagDart will be offered in two variants. The first one appears to be a fairly slim magnetic wireless charging platform, which Gizmochina claims will be "sleeker than Apple MagSafe". While dimensions of the charger, including its exact width, have not been reported, claims suggest that it will support 15W magnetic wireless charging, which is far slower than today's wired charging standards — but in line with most mainstream wireless chargers in terms of the speed of charging.
The second Realme MagDart charger is shown to be a box that resembles a tin collector casing. The latter appears to feature a USB-C port for power supply, while below the port it gets a number of obliquely placed vents for maintaining air flow. The latter can be reasonably speculated as being designed for enhanced cooling purposes, for the report claims that it will offer users 'fast' wireless charging — something that can definitely generate a fair amount of heat.
According to the report, the Realme MagDart will most likely become the first magnetic wireless charger for Android in the mainstream, consumer space. If Realme does launch these wireless chargers in the market, it will be interesting to see the smartphones that follow soon. The report does not mention the source of the information, but given how leaks have become more accurate than before, it would likely be prudent to keep an eye out for these chargers at the next Realme event.