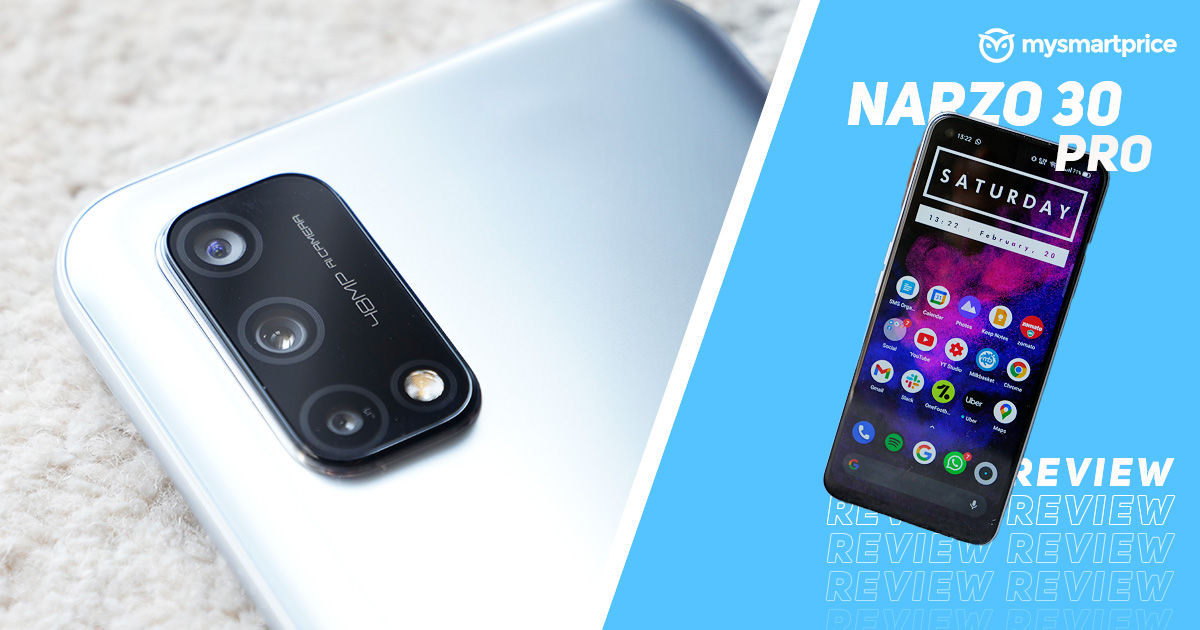 It's not even been an entire year since Realme debuted the Narzo 10 series. I'll be honest, at the time it just looked like Realme's marketing team went overboard trying to create hype for its budget phones. Cut to 9 months later and the Narzo series has emerged as Realme's attempt to capture the imagination of the young generation that's obsessed with mobile gaming. Narzo 30 Pro is the most expensive Narzo phone till date, and it's also the most powerful. Not to mention, it is also the cheapest 5G phone you can buy in India right now. So, is this THE phone to buy under 20K? And how does it compare to its own sibling, the Realme X7 (review), which shares a lot of the internals and is priced quite similarly as well.
Well, I have been using the Narzo 30 Pro for about a week now and I'm going to share my experience along with some important things you should know before making that buying decision.
Narzo 30 Pro Review: Build & Design
As far as build and ergonomics are concerned, the Narzo 30 Pro feels very similar to the Narzo 20 Pro, and in turn, the Realme 7. Like those previous phones, it features a polycarbonate construction, with about 9mm of thickness and weighs just under 200 grams (194 grams to be precise). The phone isn't compact by any means, but it's not bulky or cumbersome to hold either. I like the fact that the back has a matte finish so it looks good and doesn't attract any fingerprints. What sucks though is that Realme has again skimped out on the oleophobic coating over the front glass and all the oily smudges make the phone look and feel very cheap.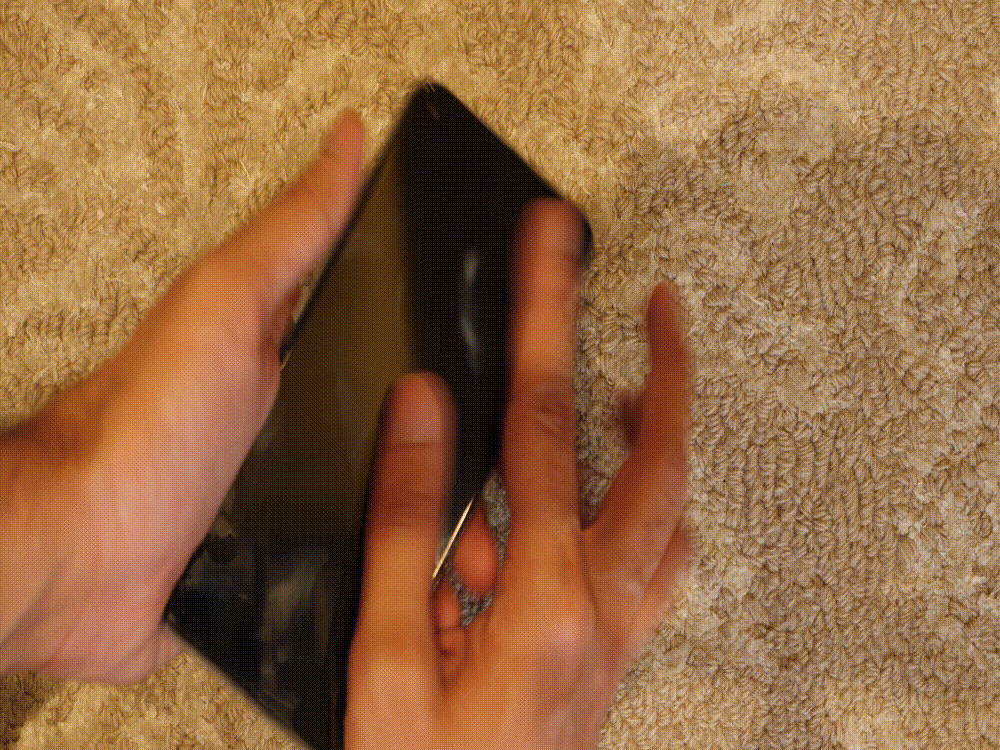 Coming to ports and buttons, there's expandable storage but via a hybrid card slot, and you do get the headphone jack here, both of these things are absent from the Realme X7. My only gripe with the design is that it looks like a lot of other realme phones launched in 2020, but with this frequency of launches, I guess it'll be hard to come up with new unique designs every time.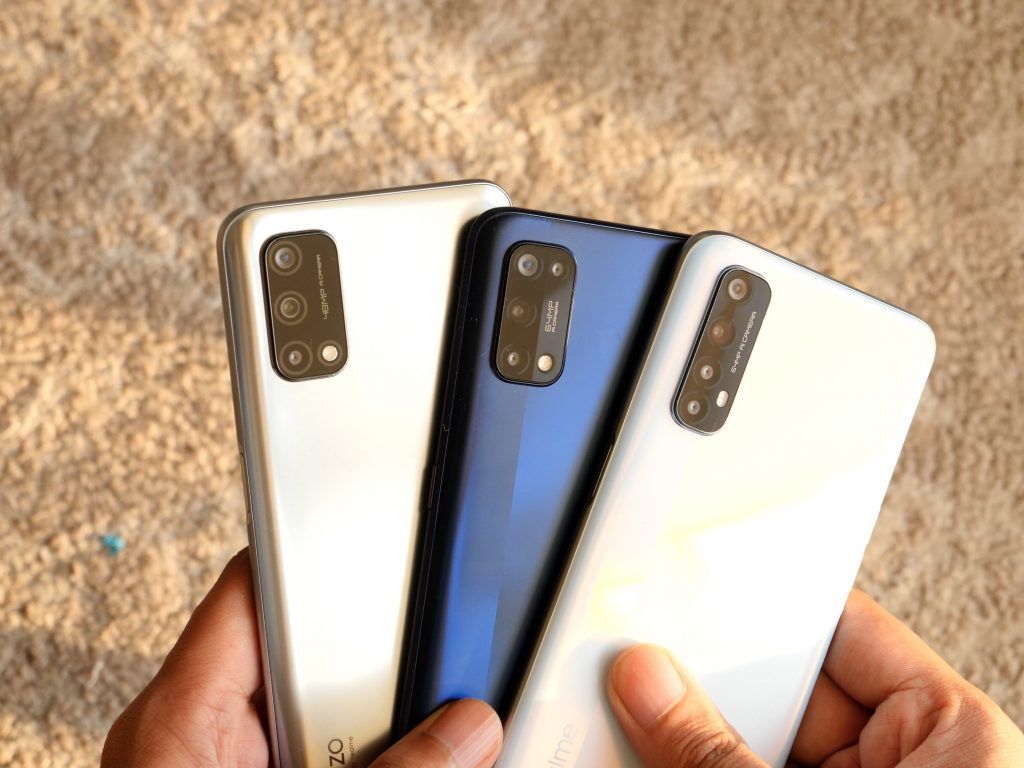 Narzo 30 Pro Review: Display & Multimedia
The front of the device is straight up borrowed from the Realme 7, with a small punch-hole at the left peeping out of a 20:9 ratio LCD panel. The screen itself measures 6.5 inches diagonally, and it's a FHD+ panel. The real upgrade comes in the form of 120Hz Refresh Rate, which makes it noticeably smoother than the 90Hz panels on the Realme 7/Narzo 20 Pro and considerably smoother than Realme X7's 60Hz panel. It's a joy to just scroll through your social feeds, and even the smallest things like opening/closing apps feels that much more smoother.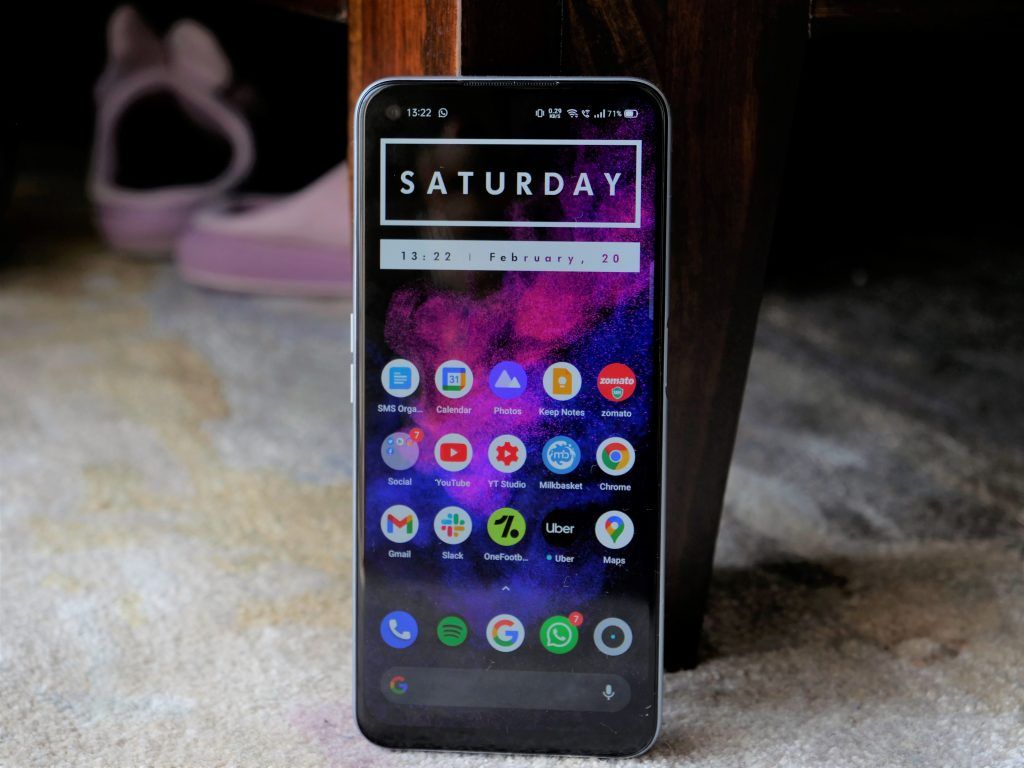 When I heard of the 120Hz panel, I was afraid if it's the same low-brightness panel that Realme used on their Realme X3 series, but thankfully it's not. The peak brightness here is 600nits, and even in bright sunlight, legibility isn't a problem. From a multimedia consumption standpoint too, it's a good screen with punchy colors and good contrast levels. It will obviously fall behind if you compare it to the AMOLED panels of Realme X7 or Realme 7 Pro, but only if you're checking for the black levels and backlight bleeding in super dark situations. I'm more than happy to use a 120Hz LCD over a 60Hz AMOLED any day, though you might disagree, which is a fair enough choice to make.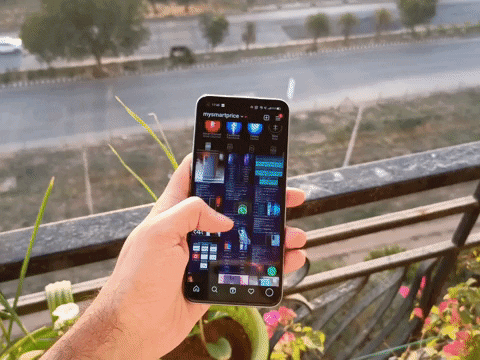 As for sound output, the single speaker here is fairly loud but nothing really to write home about. It gets the job done, which is what I'd say for audio output via the 3.5mm headphone jack too. Wouldn't have hurt to get a stereo setup here. Also, there is Widevine L1 certification present, and Netflix/Prime video let me stream HD content here.
Narzo 30 Pro Review: Performance & Gaming
Narzo 30 Pro comes in 2 memory variants with 6 or 8GB of LPDDR4x RAM paired with either 64 or 128 gigs of UFS 2.1 storage. It'd have been great if the base model had 128GB of storage or if Realme could have just added a 6/128GB variant in between. Running the show here is Mediatek's Dimensity 800U chipset, the same one we had just seen debut on the Realme X7. It can easily bench 330K+ on Antutu and manages to overtake even the SD765G in Geekbench/Antutu scores. If you're interested in knowing more about this processor and how it compares to the likes of SD750G, 720G etc., check out this detailed performance test we did:
But to put it simply, this is probably the best chipset Mediatek has made so far. I didn't face any sort of throttling or heating issues that I had seen on the G90T and G95, and the overall performance has been pretty satisfactory too. Especially more so on the Narzo 30 Pro, as the processor seems more than capable to push a 120Hz screen. In my usage so far, I haven't faced any slowdowns or stutters or just any performance related niggles in general. Gaming wise, the Dimensity 800U can run PUBG at 60fps on 'Smooth' graphics, however for some weird reason COD Mobile tops out at 30fps setting. Regardless, this is the best phone at its price, if heavy gaming is what you're looking for. Processors like the Snapdragon 720G, 730G and Mediatek's own G95 are still quite capable but they can't keep up with the sheer power of the 800U.
Narzo 30 Pro Review: Software & UX
Probably the most disappointing thing about the Narzo 30 series is that it still comes with Realme UI 1.0 based on Android 10. This version of Realme UI has been out since 2019 and it feels boring and outdated, aesthetically speaking. Not sure why Realme is holding back the Android 11 based Realme UI 2,, because if I remember correctly, Realme was quite fast in pushing out the Android 10 update to its budget phones last year. Anyway, It's still a good software skin, much lighter than the likes of MIUI12 and OneUI 2. That is partly why this phone feels as zippy and smooth as it does. There are a bunch of pre-installed apps, mostly Realme's own, but you don't have to endure any ads or heavy animations slowing the phone down.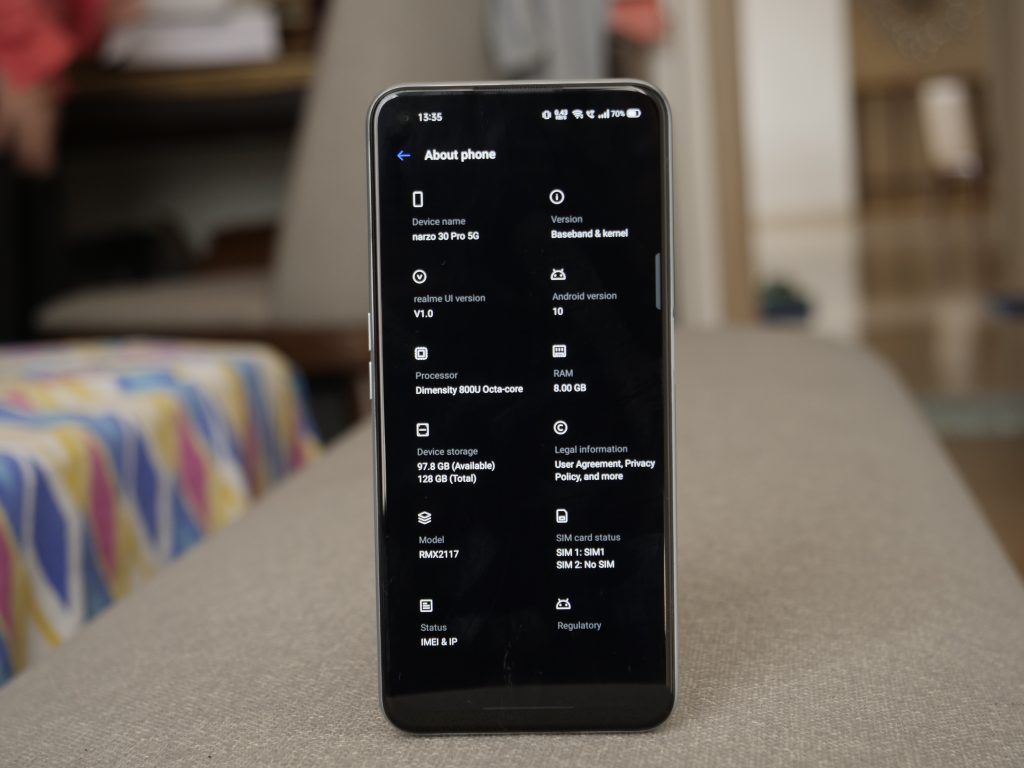 The physical fingerprint scanner embedded in the power button works quickly and flawlessly, and I didn't even get to use the face unlock most of the time. As far as sensors are concerned, you get all of them here, with support for Dual Band WiFi as well. Talking about Dual stuff, this phone supports Dual SIM Dual Standby on two 5G SIMs, but 5G network support is limited to N1/N41/N77/N78/N79 bands. There are plenty of other 5G bands that this phone doesn't support (you'd have to look at the Moto G 5G for that), but there is always hope that the 5G network we'll get in India will fall in one of these bands.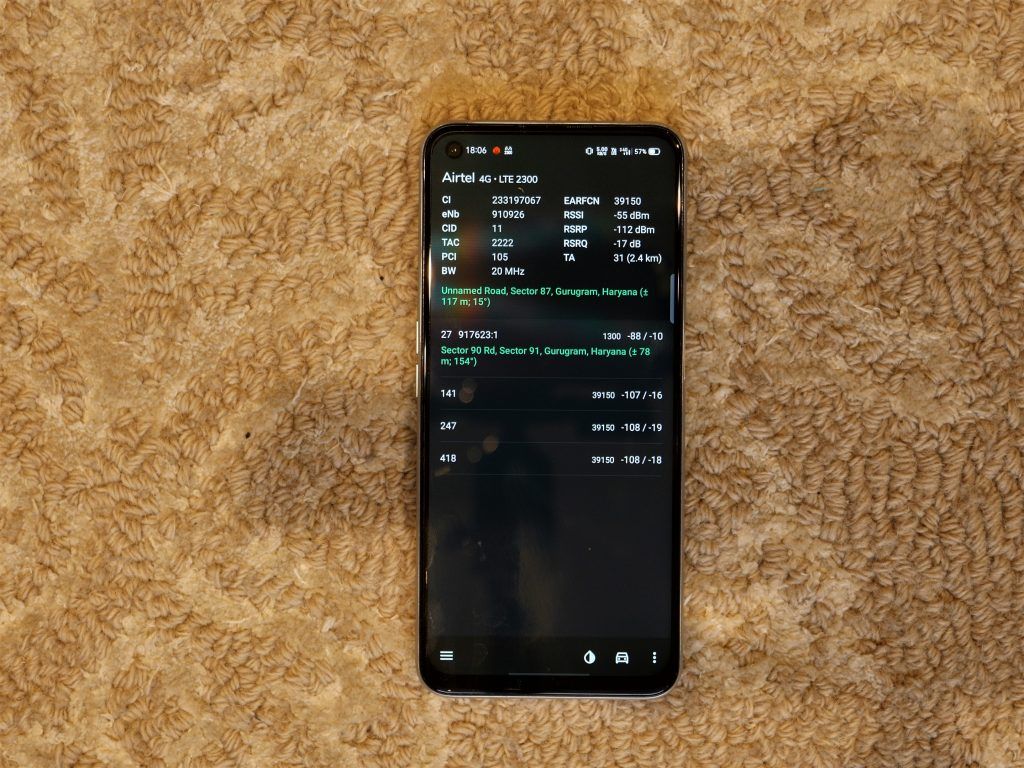 Also, with my Airtel SIM, the phone doesn't seem to be doing any Carrier Aggregation at all, but that might also have to do with the signal strength in my area. But the network performance, call quality and earpiece performance has been good so far. I'll update the post if and when anything changes. My one single biggest gripe with the whole user experience was the terrible vibration motor present here. It's the same mushy vibration feedback you find on Realme 7 Series and even the X7, one that rattles your whole phone whenever you type or use a gesture. This is one thing Xiaomi has really improved in its recent offerings and that does make a world of difference in the overall experience.
Narzo 30 Pro Review: Battery & Charging
Another fear I had with the Narzo 30 Pro was about its battery life, seeing that the Realme X3 series had below-average battery life owing to its 120Hz LCD. But I must say I was pleasantly surprised. With 5000mAh battery here, this phone is definitely not a *battery beast* by any means, but it easily lasted me entire days with about 6.5 Hours of SOT. This was with regular usage (check the screenshot below) and the refresh rate kept to 120Hz. In case you choose to dial it down to 60Hz or keep it on Auto-select, you might get even better mileage.
If you're looking for context, The Narzo 30 Pro lasts almost as much as the Realme 7 and Poco X3, but does fall short of Realme X7, owing to its 60Hz AMOLED panel.
Coming to charging speeds, we get support for 30W Dart Charge here, which charges the phone from 0 to 100% in just over an hour. That's still impressive but it's obviously slower than the Narzo 20 Pro's 40 minute dart from 0 to 100. Now I would have loved to get faster charging here, but here's the deal. The 65 Watt charging technology needs a split battery setup, and that means putting in a 5000mAh cell wouldn't have been possible without making the phone bulkier. So we'd have ended up getting a 4500mAh cell with lower battery life, much like the Narzo 20 Pro. And I, personally am OK with slightly slower charging if that means longer endurance.
Narzo 30 Pro Review: Camera Performance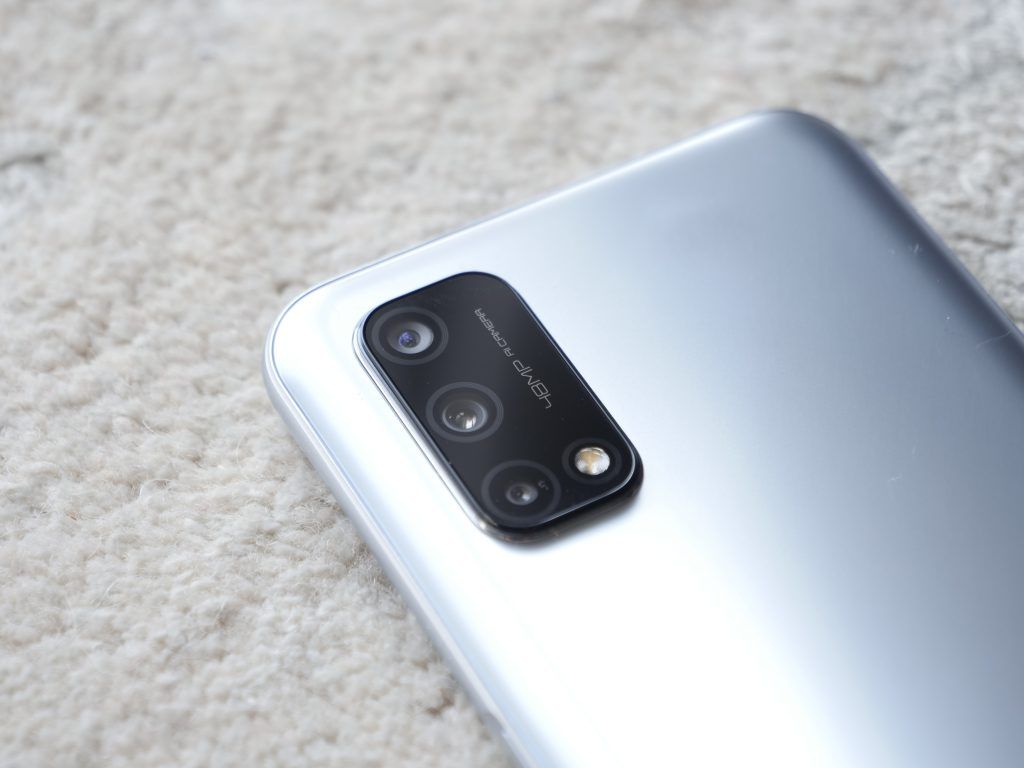 Cameras are one department where the Narzo 30 Pro is practically identical to its predecessor. We still get a 48MP Samsung sensor here, with an 8MP Ultrawide and 2MP Macro completing the triple camera on the rear. The selfie camera residing in the punch-hole is a 16MP sensor. You can check out the camera samples that I've taken:
I'll try to keep this short. The Narzo 30 Pro's cameras don't offer anything new or exciting. But they'll serve the purpose for the most part. Shots in good lighting conditions look crisp and poppy, but Indoor lighting and low-light can make the images look soft. Realme's image processing still manages to keep the photos social media worthy, and their Night Filters are probably my favorite feature to use. If you worry too much about colour accuracy and the images looking close to natural, that isn't this phone's strong suite. In fact, after testing out both the Narzo 30 Pro and Realme X7 I can still say that the Realme 7 Pro is the best camera phone to buy under 20K.
Narzo 30 Pro Selfie Samples
If you're wondering how the Narzo 30 Pro compares to the Realme X7, well I've analyzed the two phones side by side in my video review. But the TLDR is that the Realme X7 isn't going to give you any significant advantages in camera performance over the Narzo 30 Pro.
Narzo 30 Pro Review: Pricing & Verdict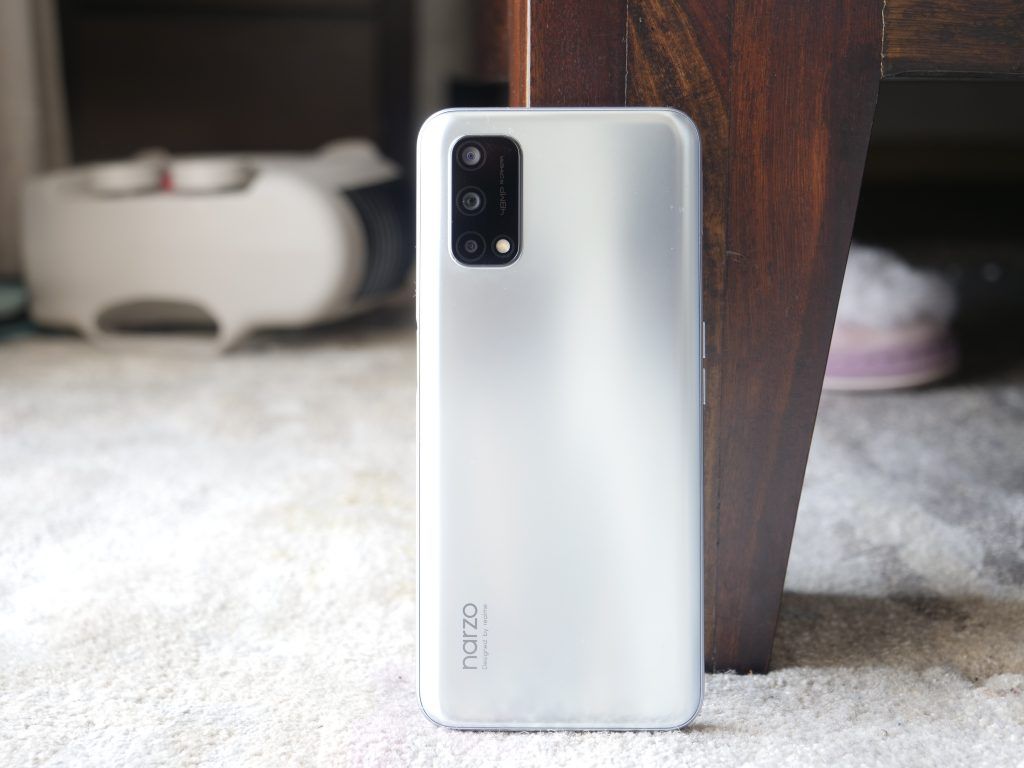 The base model for Narzo 30 Pro is priced at Rs 16,999, and for that price it's an absolute no-brainer for me to recommend to performance enthusiasts. If you're OK with the 64GB storage, you need not worry about anything else. You get class leading performance, the buttery smoothness of 120Hz screen, all-day battery life and there's no touching the D800U in terms of gaming as well. When compared to the Realme 7, Narzo 20 Pro and Poco X3 you get much better performance, both in day-to-day usage and gaming as well. Plus you get the added advantage of 5G support, although none of us can be sure about which network bands will Indian 5G networks fall into.
The only real cons I could find here were the cheap vibration feedback and absence of Android 11. The cameras fall slightly behind the likes of Poco X3 and Realme X7 but you won't notice it unless you're too serious about your phone's cameras. In that case, you'll be better off buying the Realme 7 Pro or Galaxy M31s. Also, with Narzo now making a clear transition into becoming a gaming focused brand, it'd have been great if we could have seen a unique design or some sort of distinctive styling on the Narzo 30 Pro. Narzo 40 maybe?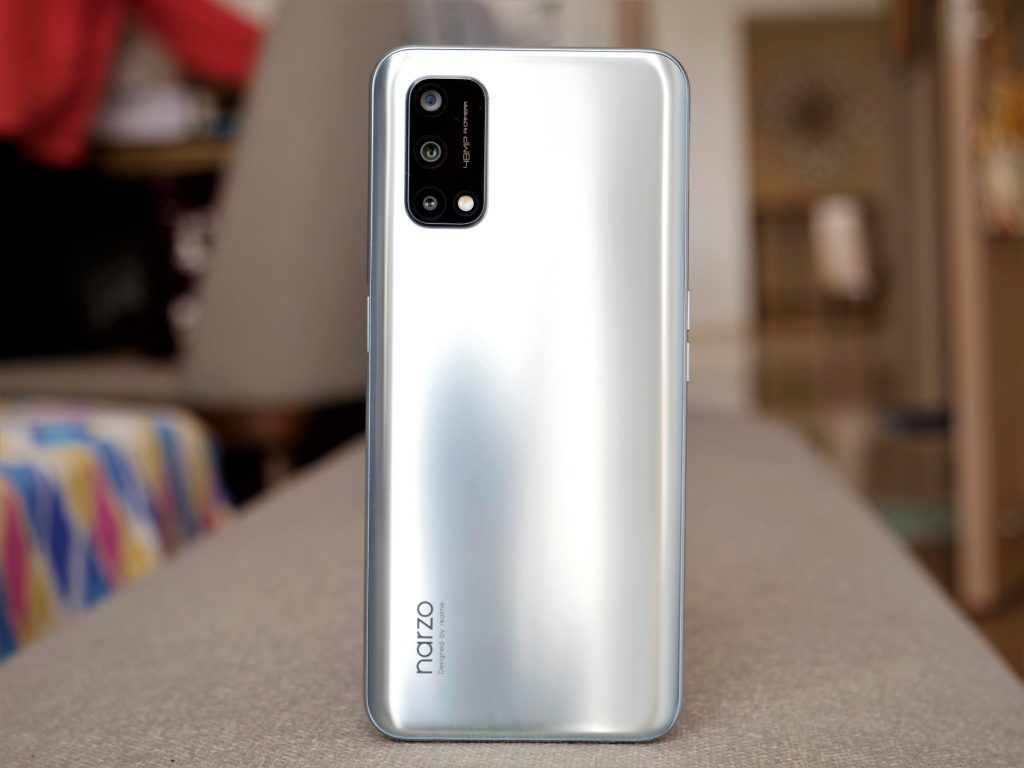 Now if you're confused between this and the Realme X7, I'd say go for the Realme X7 only if you absolutely need the AMOLED and/or need 128gigs of internal storage. Ideally, the Realme X7 should also have given us better camera performance, but that's not the case, atleast not right now. Plus it misses out on the 120Hz smoothness, and the slightly longer battery life doesn't make the trade-off worth it. Alternatively, you can wait for the Redmi Note 10 series, which is right around the corner. Not to forget, Realme has already started teasing their Realme 8 series. Maybe one of these two are already out by the time you read this. That's just how phone launches work these days. A phone you bought just a month ago can already feel outdated by now. But if absolutely can't wait, I can easily recommend it to anyone looking to buy a phone under 20K.
Realme Narzo 30 Pro
16,999
What Is Good?
120Hz Smoothness
Best in Class Performance
All Day Battery Life
Fast Charging
What Is Bad?
Still stuck on Android 10
Cheap Vibration motor
Still uses a dated 48MP sensor
Looks like every other Realme phone