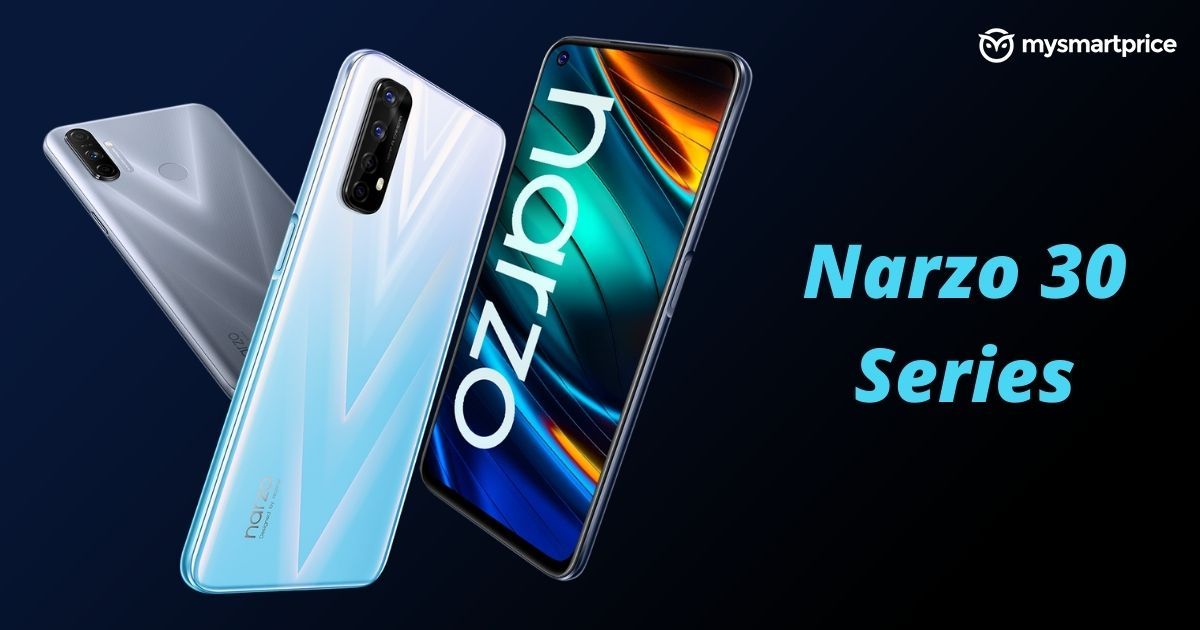 We are aware of the fact that Realme has many new devices in the lineup which include Narzo 30 series smartphones, Realme Race, Realme Race Pro, Realme Watch 2, Realme C21, Realme Buds Q2, Buds Air 2, and laptops as well. Few of these have started appearing on certification websites, which implies that their launch is getting closer. Now several new devices such as Realme Narzo 30A, Realme C21, Buds Q2, and Buds Air 2 has cleared the required SIRIM (Standard and Industrial Research Institute of Malaysia) certification in Malaysia. The SIRIM certification only reveals the model number of these upcoming Realme devices, and no specification details.
Realme Narzo 30A, C21, Buds Q2, and Realme Buds Air 2 SIRIM Certified
If we go by the SIRIM listing, the Realme Narzo 30A carries the model number as RMX3171. This model number does match with the NBTC, and BIS Certification listing of Realme Narzo 30A. On the other hand, the Realme C21 bears model number as RMX3201, which indeed matches with the model number that was detailed by NBTC, BIS, Wi-Fi Alliance, TKDN, EEC, and China Quality Certification website. Including these two upcoming smartphones, as mentioned above the Realme Buds Q2, and Buds Air 2 also has cleared the SIRIM certification.
The Realme Buds Q2 has model number as RMA2008, and Buds Air 2 as RMA2003 in the listing. If we recap the earlier details, the Realme Buds Q2 also has cleared the Indonesia telecom certification last year. The certification had revealed only the model number, and device name at that time. As far as the specs of the Realme Narzo 30A, Realme C21, Buds Q2, and Buds Air 2 go, they do remain unknown at the moment. However, Wi-Fi Alliance certification had mentioned earlier that the Realme C21 will support WiFi 802.11 n/b/g, and will boot Android 10 with Realme UI 1.0 on top.
The launch of these upcoming products by Realme also isn't known currently. Rumours had suggested that the Narzo 30A will be getting in January 2021, which unfortunately didn't take place. It is believed that Buds Q2, and Buds Air 2 will be making its debut alongside the Realme Q2 smartphone in China.
What are your thoughts on the Realme Narzo 30A, Realme C21, Buds Q2, and Realme Buds Air 2? Do let us know in the comments below.