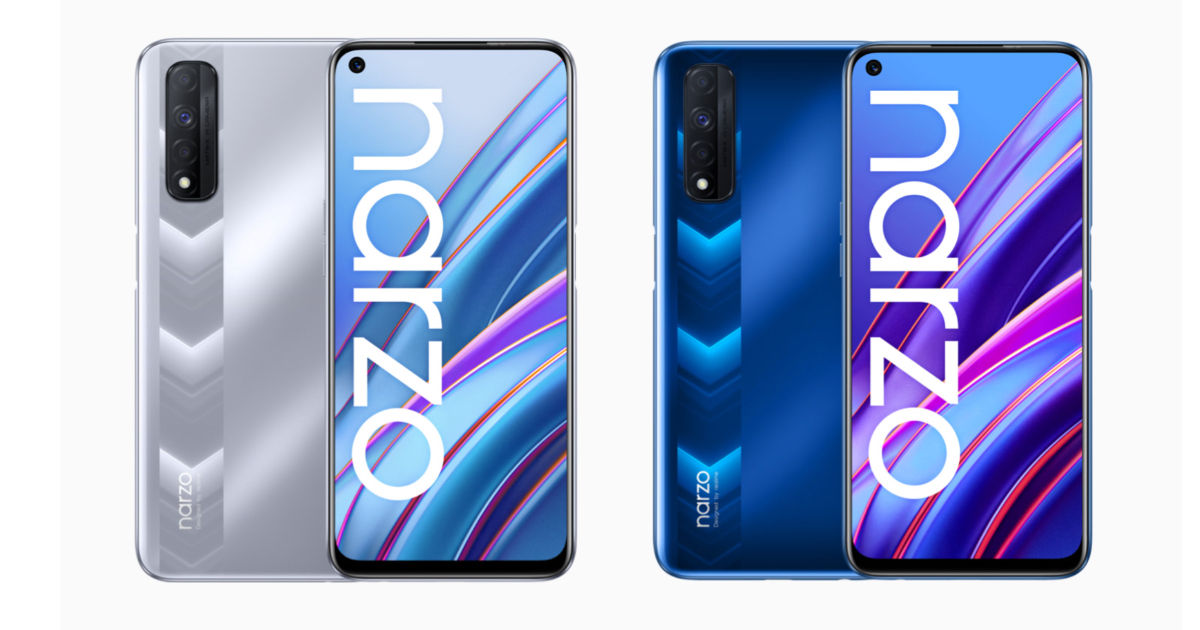 The Realme Narzo 50A is expected to be the entry variant of the upcoming Narzo portfolio of phones. Now, a new listing has revealed some technical details regarding the primary and front cameras of the phone. The listing suggests that the purported smartphone will feature a 12MP primary rear camera, and an 8MP front camera. The information has come shortly after separate reports have suggested that the smartphone has received BIS certification — hinting that a launch date for the phone should be close by.
In terms of the camera specs, the Realme Narzo 50A, which bears internal code name RMX3430, is tipped to feature a 13MP primary rear camera, with effective image output of 12.5MP. The camera will seemingly support both JPEG and DNG image formats, suggesting that the Realme Narzo 50A may get a RAW photography mode via the main rear camera unit. It is said to feature a 1/3-inch type sensor, which is tipped to bear 1.2um pixels. It is not clear if this would be the effective, binned pixel size, or the actual pixel size of the sensor in use. The primary rear camera is said to not feature any image stabilisation technology — which is strange, given that the phone is tipped to come with RAW photography, a fairly advanced feature.
In terms of the front camera, the Realme Narzo 50A is tipped to feature an 8MP, f/2.0 unit. The sensor is reportedly set to be a 1/3.6-inch type one, and will feature 1.1um pixels. Interestingly, even the front camera is tipped to support the DNG file format. The front camera otherwise appears to be a standard unit, and features fixed focusing mechanism. Given that the feature set sounds slightly confusing, it remains to be seen exactly what the camera setup of the Realme Narzo 50A would actually be.
The Narzo 50A is expected to be a successor to the Narzo 30 series. According to reports, the company will skip the Narzo 40 series due to a traditional Chinese belief that the number '4' signifies bad luck. The same was cited as the reason why OnePlus never launched a OnePlus 4. However, Huawei did persist with its chronological order with its 'P' and 'Mate' series, launching both the P40 and the Mate 40. Given that the Narzo 50 series has seemingly cleared BIS certification, a launch date announcement should take place, soon.
Thanks for reading till the end of this article. For more such informative and exclusive tech content, like our Facebook page