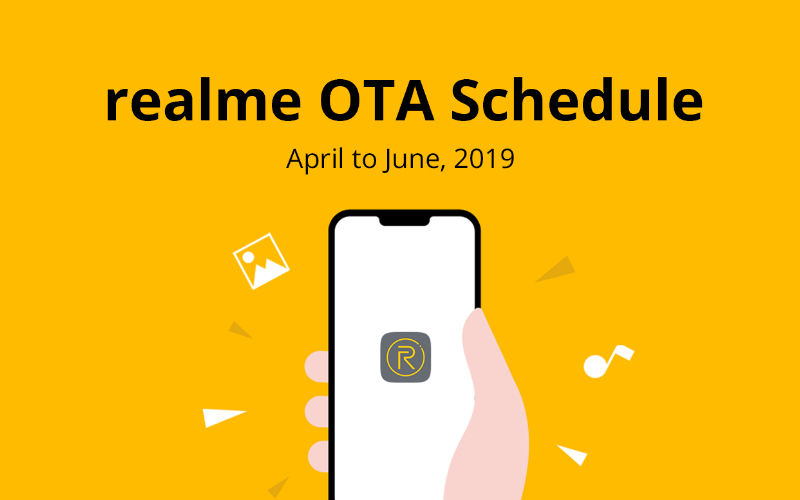 Oppo's sub-brand Realme has been on track in updating its phones to the latest builds. The brand took to its official forum to reveal the schedule for ColorOS 6 update debuting on its Realme phones including Realme 1, Realme 2, Realme 2 Pro, Realme 3, and Realme U1. It has disclosed the OTA schedule until June 2019. With these updates, the listed phones will be getting new features alongside bug fixes.
ColorOS 6.0 Update Schedule for Realme 1, Realme 2, Realme 2 Pro, Realme 3, Realme C1, Realme U1
The company stated that it would not be posting any monthly thread for updates, which is why it has cumulatively given the OTA update schedule for all the phones. One must note that the timeline indicated below for Android 9 Pie-based ColorOS 6.0 update tentatively covers the period and not the exact date, the company expects to roll out the update in the said month. It will be staged rollout and would take a few days to reach every device. The company will also be sharing manual download links once the update for any device goes official.
In April 2019, Realme phones including the Realme 1, Realme U1, and Realme 3 will be getting an update with April security patch followed by Realme 2, Realme 2 Pro, and Realme C1 that will get an update in May 2019 paired with May security patch. In June 2019, Realme smartphones including Realme 1, Realme 2, Realme C1, Realme 2 Pro, and Realme U1 will get the Android 9 Pie-based ColorOS 6. It's worth noting that the Realme 3 (review) already runs ColorOS 6.
Android 9 Pie-based ColorOS 6 Features On Realme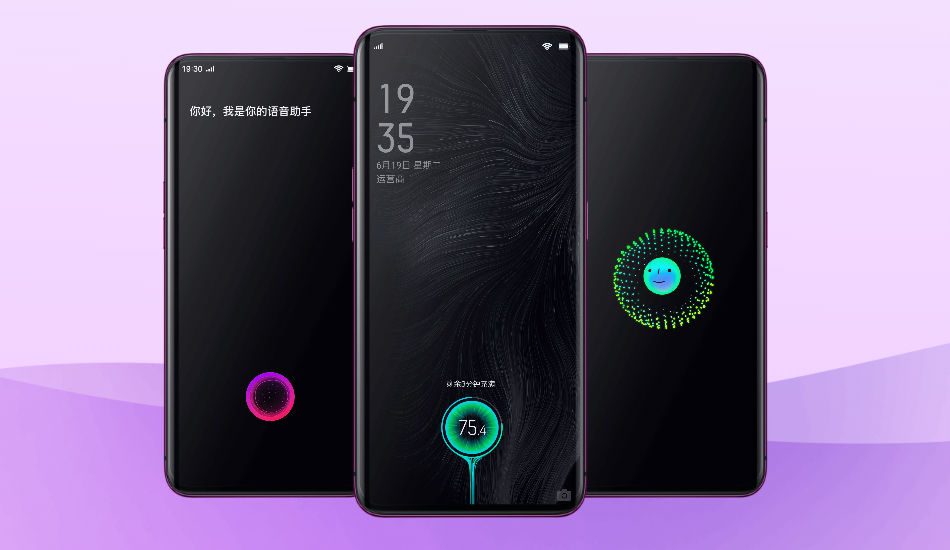 Back in November 2018, Oppo announced the ColorOS 6.0. It is loaded with features including AI machine-learning capabilities for smart power consumption, Gradient interface, Enhanced font style, and more. The ColorOS 6.0 update on Realme phones also brings an app drawer. This is a relief for Realme users as they won't have to rely on third-party apps for app drawer functionality. The app drawer feature on ColorOS 6 will not come enabled by default; users will have to go to Settings and enable it manually.
Design-wise, ColorOS 6.0 brings a 'borderless' design with a moderate color scheme. The latest update has more of White and gradient backgrounds giving a minimalistic outlook to the interface with more space. Another cool feature on ColorOS 6.0 is a built-in AI that does not close background apps entirely but keeps them frozen for optimized memory usage.
The latest update would also bring fingerprint shooting functionality allowing users to click pictures by tapping on the fingerprint sensor when using the camera app. A new and efficient browser version also debuts with the latest update that optimizes power consumption.
With the update schedule posted by Realme, we can expect all the Realme phones to get the ColorOS 6 update and latest security patches by the end of June 2019.