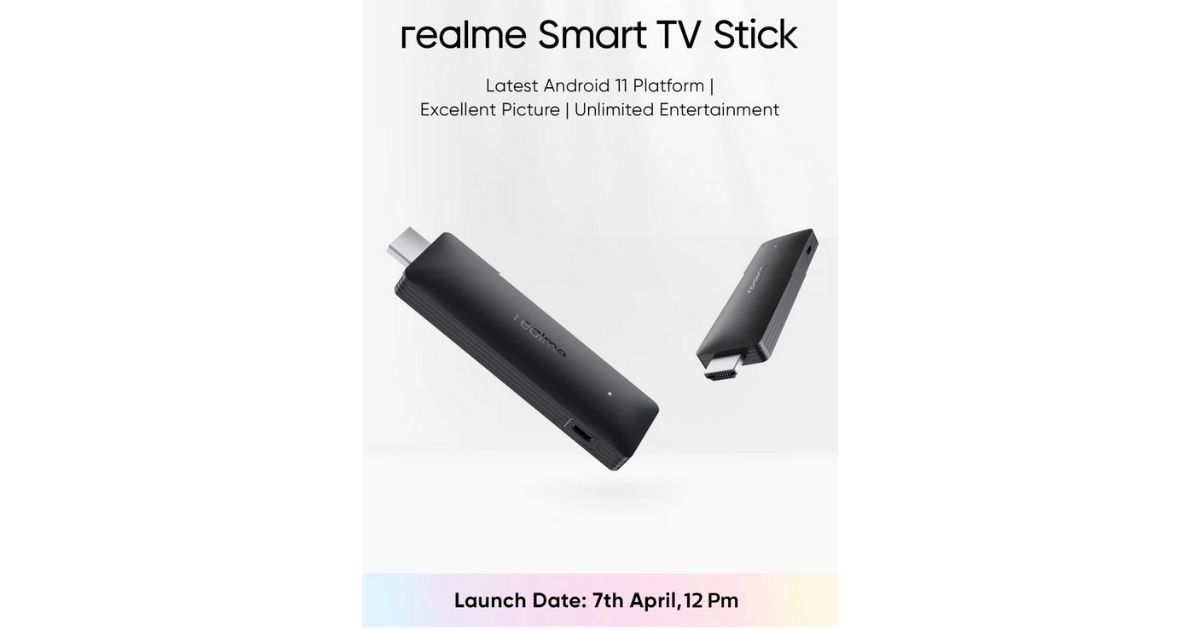 Realme is gearing up to launch the Realme GT 2 Pro smartphone in India next month. The Realme GT 2 Pro is scheduled to launch on April 7 in India. On the same day, the company is also gearing up to launch a new TV accessory in the form of a smart TV stick. The upcoming Realme Smart TV Stick will also make its debut in India on the same day and here is what we know so far about Realme's upcoming streaming stick.
Realme Smart TV Stick To Launch on April 7
The Realme Smart TV Stick will be the second streaming device from the company after the Realme 4K Smart Google TV Stick, which was launched in India back in October 2022. The new model will be launched in India on April 7 at 12:30 pm and the event will be live-streamed on YouTube as well. Ahead of the launch, the device has been listed on Flipkart, revealing some key features of the device. While the name of the streaming stick sounds familiar to the 4K model, there are a couple of major differentiators in the upcoming model. Let's take a look at the features of the Realme Smart TV Stick.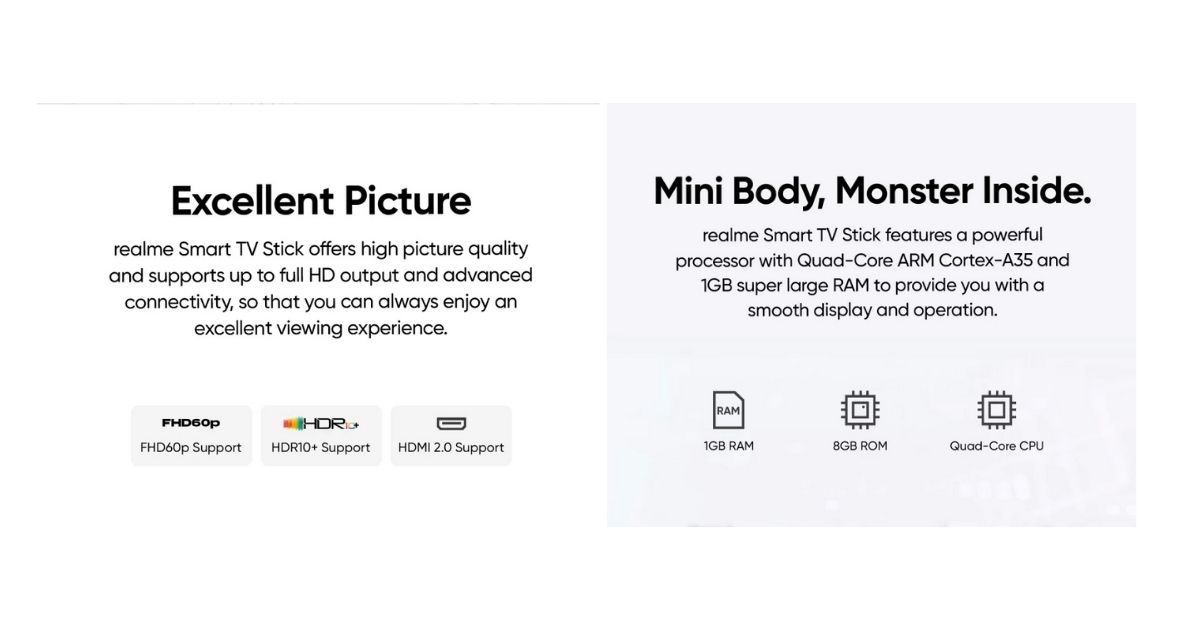 Realme Smart TV Stick Features
For starters, the upcoming Smart TV Stick will only support Full HD picture quality as opposed to the 4K support on the previously launched model. The device is said to bring excellent picture quality, support for 60fps content as well as HDR10+ support on the device. It comes with HDMI 2.0 support as well.
The mini-sized stick comes with an HDMI port and a micro USB port to connect to a power outlet. In terms of hardware, the device is backed by 1GB of RAM, 8GB of internal storage, and a quad-core ARM Cortex-A35 SoC. For context, the 4K model comes with 2GB of RAM and 8GB of storage.
Another major change comes in the form of the Android 11 TV platform, instead of the Google TV platform like we've seen on the 4K stick. While there won't be the Google TV UI, the Android TV 11 does come with support for all the streaming apps and will offer access to Google Play Store and services.
In terms of pricing, the Realme Smart TV Full HD version should be priced less than the 4K model (Rs 3,999) and this will take on the likes of the Mi TV Stick and also Amazon Fire Stick in India.