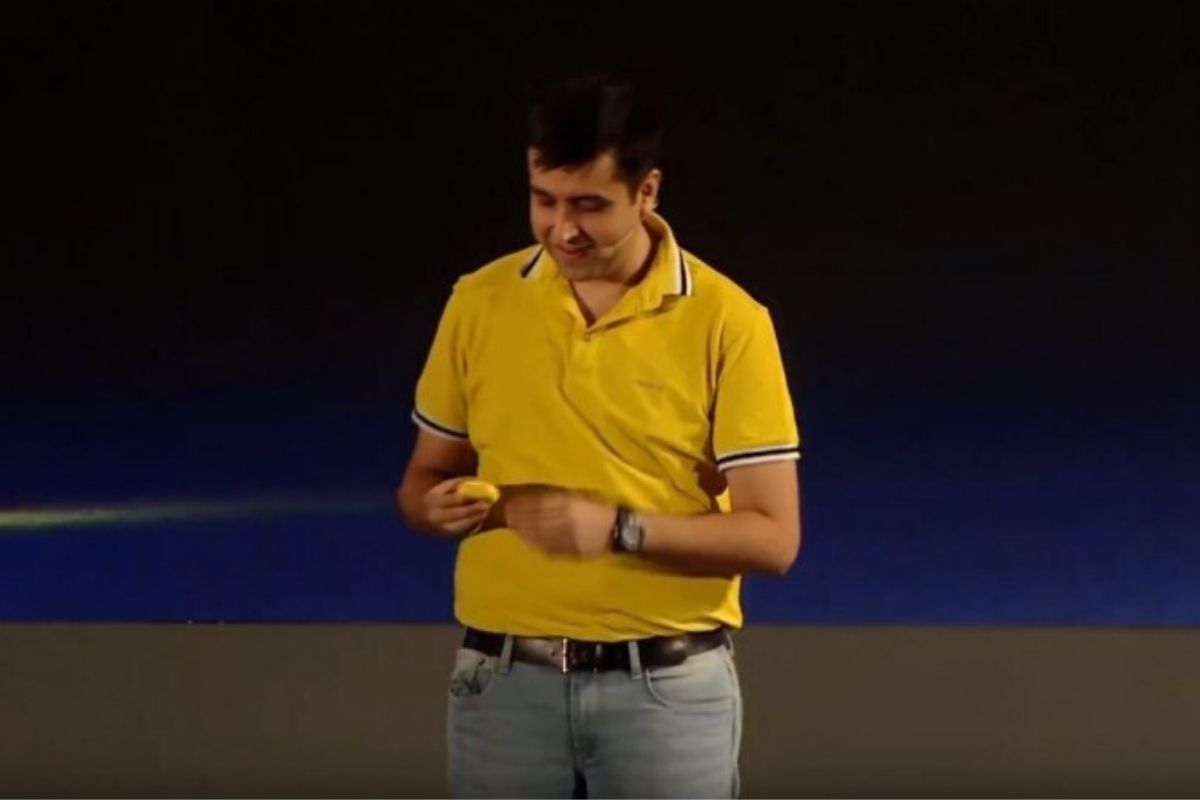 As the tradition follows, Madhav Sheth always keeps an easter egg up his sleeves which he usually drops after the end of the Realme launch events. The Realme X2 Pro launch event could not be any exception. After launching the Realme X2 Pro and the Realme 5s, he took out a pair of truly wireless earbuds, plugged them inside his ears, and walked away in style. But right before he did that, he made it clear that the Realme truly wireless earbuds are going to launch pretty soon – December to be precise.
Madhav Sheth teases the Realme true wireless earbuds during the Realme X2 Pro launch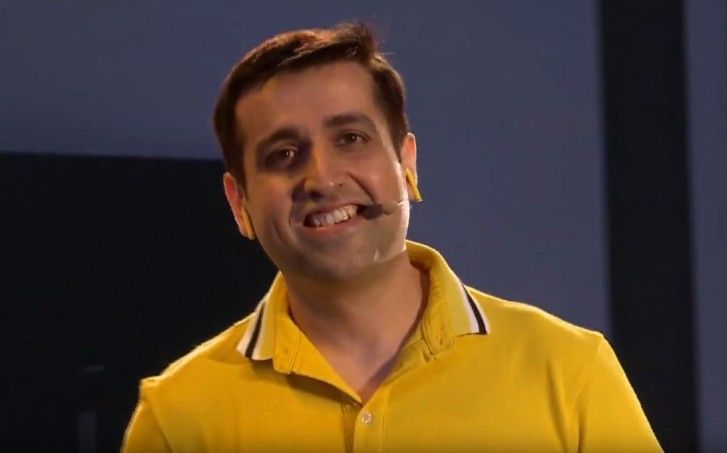 At the end of the Realme X2 Pro presentation, Madhav Sheth revealed that Realme is not done for the year and there are "a few more exciting things" to come. This most likely means that whatever the company has in store for us will be launched alongside the Realme XT 730G (which is the rebranded Realme X2 launched in China). The Realme XT 730G is already set to launch in the month of December so we can very well expect the other exciting things to be a part of the launch plan.
So far, there is not much known about the Realme true wireless earbuds, but Madhav kept on referencing them as "AirPods" which is kind of strange. It could either mean that Realme might be naming its truly wireless earbuds as Realme AirPods or it might just have been a mere coincidence. Time would tell.
Nevertheless, the presence of a Yellow color variant for the Realme true wireless earbuds is confirmed. Furthermore, the earbuds and even the case for the same would look more or less like the Apple AirPods. That said, the Realme earbuds would most likely work with all the Android devices, something the AirPods don't have the luxury of.
As of now, Realme has two audio accessories for the Indian market – Realme Buds 2 and Realme Buds Wireless. The truly wireless earbuds would be the third addition to the lineup. Just like the first two, we can expect the truly wireless earbuds by Realme to be priced aggressively, but nothing can be said for sure as of now.
As of now, this is all we know about the upcoming Realme true wireless earbuds, but we are sure to receive further intel on the same in the coming days as the launch date approaches.
Meanwhile, the Realme Black Friday sale is going on and if in case you are interested in buying a Realme device, you can head to our existing coverage of the same to know about all the offers and discounts the company is offering during the sale.