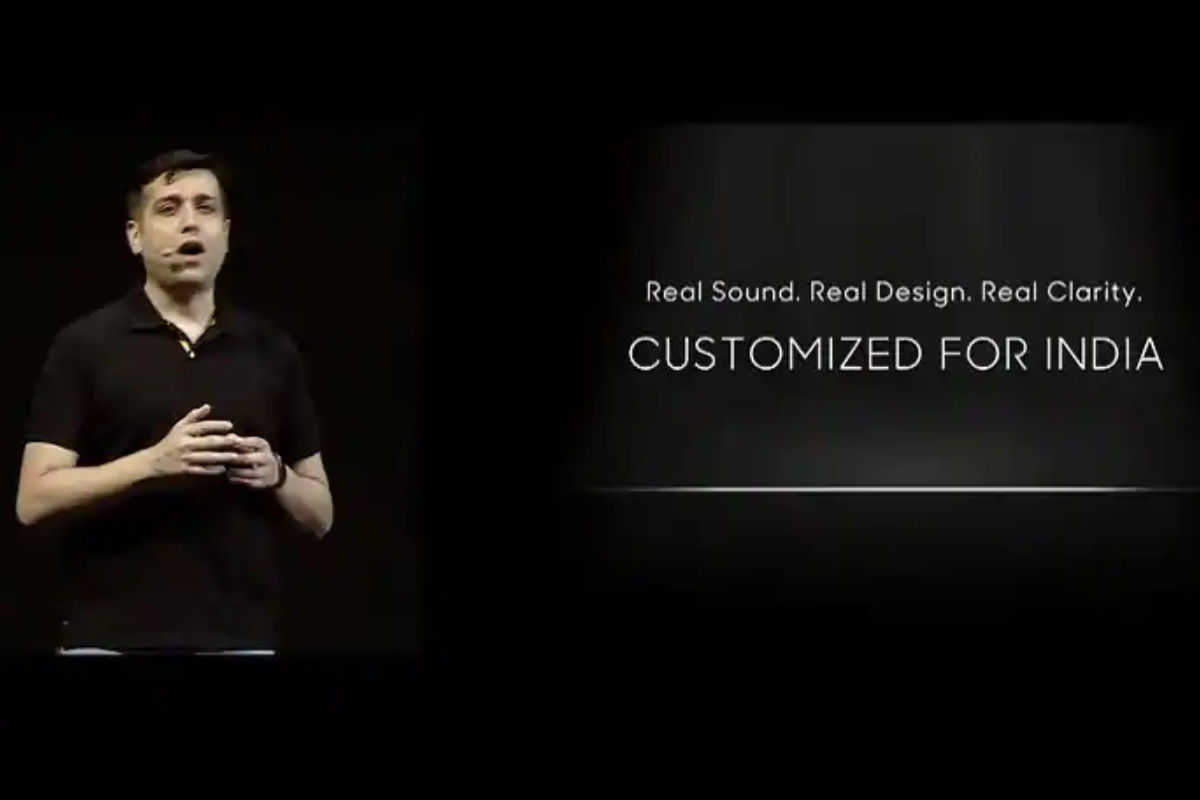 Realme's upcoming TV has been leaked multiple times so far. We had spotted it on the BIS certification platform all the way back in February. The TV recently received necessary certifications from Google and Bluetooth SIG platform as well. Moreover, the Realme TV was spotted on the brand's official website for India, just yesterday. Unfortunately, none of those leaks gave us a look at the TV or anything related to it, but that is about to change today.
Realme TV's retail packaging box image leaked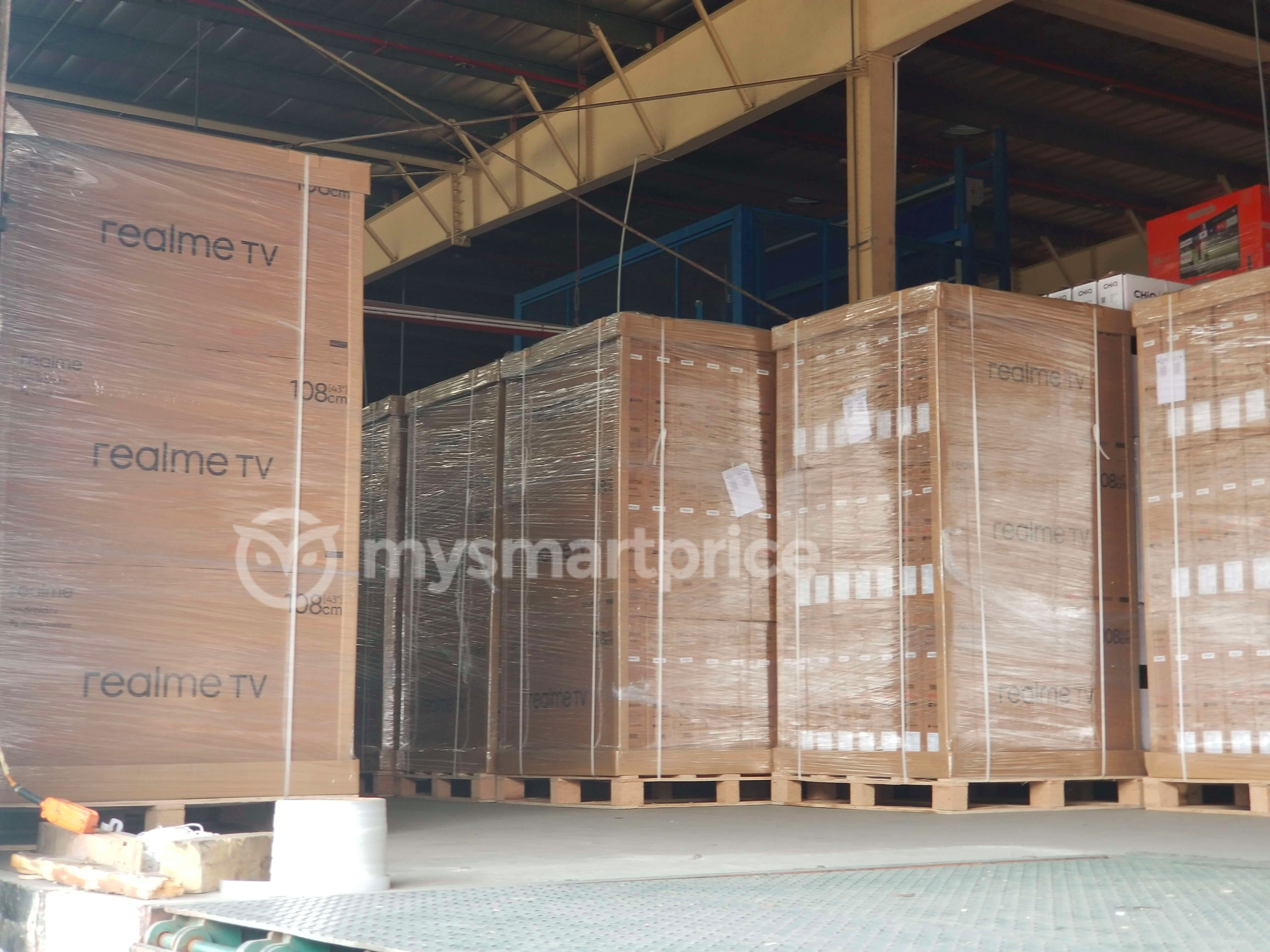 We got our hands on the first and exclusive image of retail packaging boxes of the Realme TV stacked up in a shipment warehouse. This image reveals a lot of details about Realme's upcoming TV.
The first thing that will catch your attention is that the retail packaging boxes mention that the Realme TV has a screen size of 108cm or 43 inches. There could be other screen size options on offer but this image confirms that the 43-inch screen size option is definitely on the cards. A recent listing of the Realme TV on Bluetooth SIG suggests that it will be available in 32-inch screen size. Moreover, its listing on BIS shows that it will also come in the 55-inch screen size option.
Realme TV features Netflix support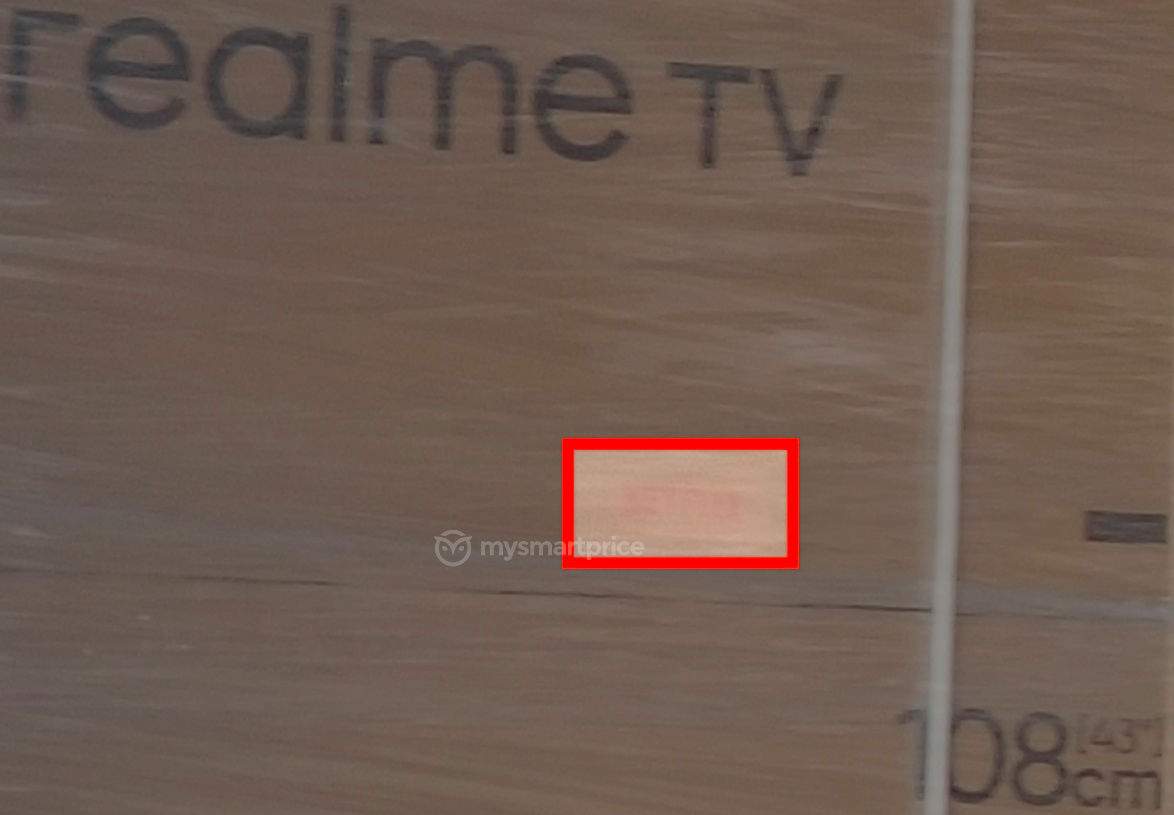 If you're thinking that is all the info there is, you'd be wrong. If you look closely, you will find that the packaging also has 'Netflix' written on it, confirming that the Realme TV will come with Netflix pre-installed on it. That is some great news for people out there who want to watch Netflix on their TVs. If you recall, the first TV that Xiaomi launched in India lacked Netflix and the brand was criticized harshly for it. Realme, however, seems to be taking the right path by offering Netflix right with its first TV.
Realme TV has AndroidTV OS and Google Assistant
The packaging of the Realme TV also has the Android TV logo and Google Assistant branding on it, confirming that the TV runs the AndroidTV operating system and that it features Google's AI-powered digital voice assistant. While these two brandings are not visible clearly on the packaging, the fact that the Realme TV has been certified through Google backs up what we have spotted on the retail box.
Realme TV's launch is imminent
This image clearly shows that Realme has been mass-producing its first smart TV, and more importantly, it shows that the Realme TV is ready to be shipped to customers. Considering this, we think Realme could make the announcement of the Realme TV anytime now. Speaking of, recent reports online suggest that the Realme will make the TV announcement by the end of this month. With Realme entering the TV segment, Xiaomi's TV will soon have real competitors.