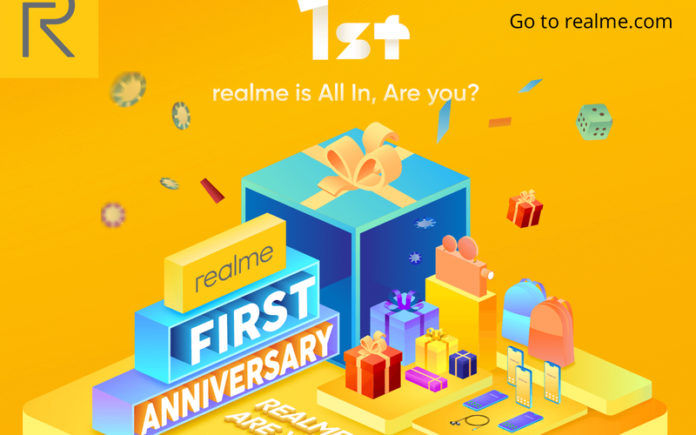 OPPO's sub-brand Realme is hosting its first-anniversary sale in India. The brand has reached great heights within a year of its inception. Under the sale, the Realme 2 Pro and Realme U1 are getting a discount of up to INR 1,000. The sale starts today and will be live until May 4, 2019. It also features the latest Realme phones including the Realme 3 and the Realme 3 Pro. The brand touts up to 1 crore worth of giveaways through promotional games.
Realme Anniversary Sale Goes Live With Discounts, Deals, MobiKwik Offer, and More
The Realme anniversary sale also has limited-period Re. 1 Super Deals applicable for Realme 2 Pro smartphone alongside Realme Buds and Realme Tech Backpack. The sale would be live on Realme's official website, Amazon, Flipkart, and also offline stores across India.
The dedicated landing page for anniversary sale showcases the Realme 2 Pro and Realme U1 smartphones with an active discount of INR 1,000. After the discount, the effective pricing for the Realme 2 Pro comes to INR 10,990 for the base variant and INR 8,999 for the Realme U1. Buyers who purchase via MobiKwik would get an additional discount of 15 percent.
Realme is also offering a discount of INR 500 on the Realme U1 3GB RAM + 64GB storage variant. Both Realme U1 and Realme 2 Pro also get an extended warranty of up to 1 year. Last month, both Realme 2 Pro and Realme U1 smartphones received permanent price cuts bringing their retail price down to INR 11,999 and INR 9,999, respectively. The Realme 3 Pro will go on sale on May 3 at 12 PM with 15 percent of additional discount for the ones who buy through MobiKwik. The Realme 3's latest 3GB RAM + 64GB storage variant goes on sale today at midnight, i.e. 12 AM.
Realme Re. 1 Super Deal For Select Products, Coupons For 'Like' Campaign Participants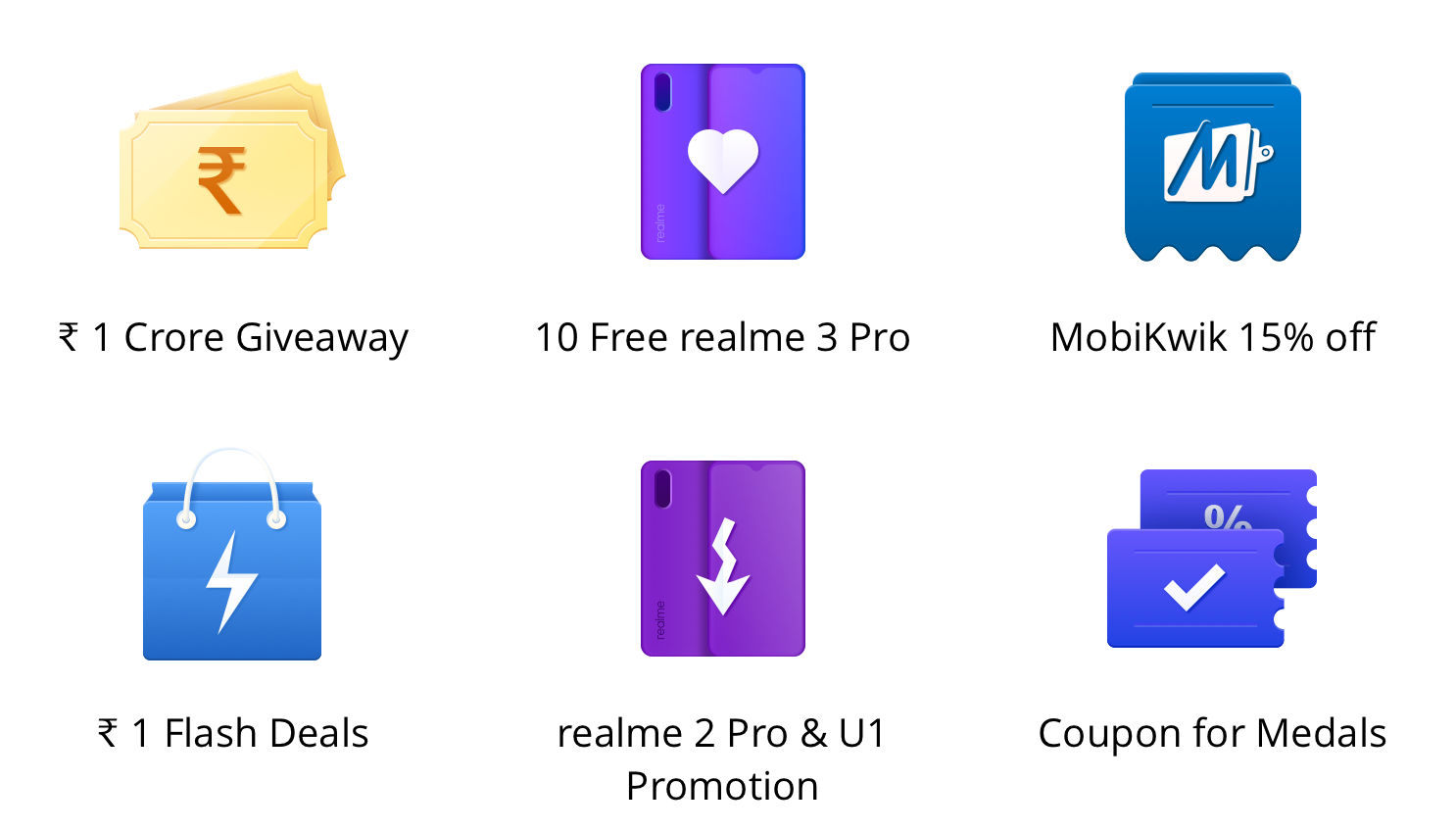 To commemorate the anniversary sale, Realme is also running Re. 1 flash sale. It includes Re. 1 Super Deals Feast during the sale period (May 2 to May 4) segmented into four rounds. Under this offer, the brand is offering 10 units of Realme 2 Pro at Re. 1 while 100 units of Realme Buds would be provided at Re. 1 at 9 AM. Realme is offering up to 60 units of the Realme Tech Backpack at 8 PM. Complete Mobile Protection (CMP) for Realme C1 smartphone goes on sale through Flipkart at INR 99 during the sale.
The sale will also have a lucky draw, and the winners from each region of the country would get Royal Enfield Bullet motorbike. Realme will be announcing the names at the end of the sale. The sale also has a 'Like' campaign, wherein participants must post on social media about the sale, posts with enough likes would get coupons that can be used to buy Realme phones except for the latest Realme 3 Pro smartphone. The highest ranking posts by up to 10 participants will get free Realme smartphones.
If you've been planning to buy a Realme smartphone then this makes up for the best time to go ahead with your decision. You may also stand a chance to win substantial prizes and coupons. In the meantime, check out our video for the latest Realme 3 Pro smartphone.