Highlights
Netflix reveals the release date of Zack Snyder's Rebel Moon
Sofia Boutella plays the lead in the movie
Netflix released a behind-the-scenes video to reveal the release date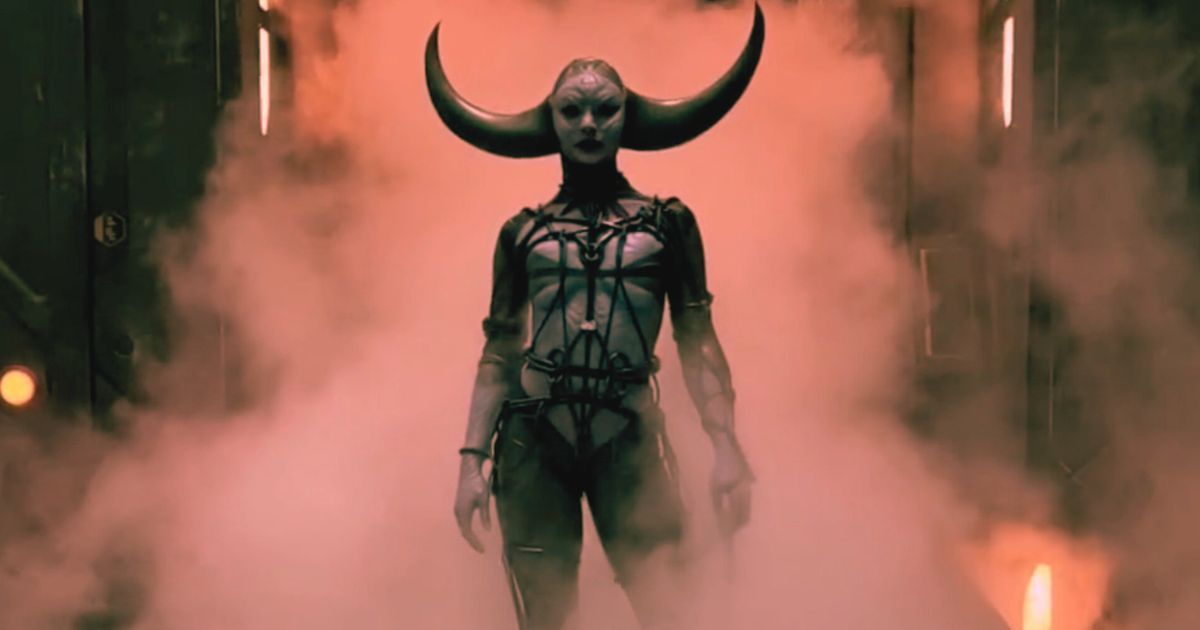 Finally, Rebel Moon by Zack Snyder has a poster and a release date. The next science fiction movie's release was announced by Netflix during its most recent Tudum 2023 festival. At the festival, Snyder even provided behind-the-scenes looks at the film. At the Netflix worldwide fan event Tudum, which took place in Sao Paulo, Brazil, on June 18, director Zack Snyder gave sneak peeks of his next movie Rebel Moon.
Snyder, who previously directed the production of 300 and Justice League, claimed that Rebel Moon had been in the works "elementally" for 20 years. He also stated that he had always intended to create a "giant, atmospheric space adventure" and that the film was about "a few against many, impossible odds, and good versus evil."
The movie has a 174-page script and is divided into two parts to accommodate its length by Zack. The second installment of the movie was also shot simultaneously.
When and Where to Watch Rebel Moon
Netflix has announced that Zack Snyder's Rebel Moon will be available on its platform on December 22. Viewers need to have a subscription to the streaming service to watch the space Odyssey.
| | | | |
| --- | --- | --- | --- |
| Movie/ Show Name | OTT Platform | Release Date | Language |
| Rebel Moon | Netflix | December 22 | English |
War comes to every world.
Zack Snyder's @rebelmoon arrives December 22. pic.twitter.com/N5Os1blt9a

— Netflix India (@NetflixIndia) June 19, 2023
Official Trailer and Plot
The only person who can save a tranquil colony on the fringe of a galaxy from the soldiers of an oppressive governing force is Kora (played by Sofia Boutella), a mysterious stranger who lives among the people. Kora gathers a small band of warriors – outsiders, insurgents, peasants, and orphans of war from many planets who share a shared thirst for repentance and vengeance. She is tasked with locating skilled soldiers who would join with her in making an impossible stand against the Mother World. Will she be able to save her planet or not, makes up the rest of the plot.
Charlie Hunnam and Djimon Hounsou are among the actors interviewed in the behind-the-scenes video. It ends with a frightening sequence showing three spacecraft approaching a gathering of characters.
Apart from Sofia Boutella, important roles in the movie are also played by Doona Bae, Ray Fisher, Staz Nair, E. Duffy, Charlie Hunnam, Cleopatra Coleman, Jena Malone, and Fra Fee. The movie is produced by Zack Snyder's wife Deborah Snyder.
Reception
The first full trailer of the movie is yet to be released, but the behind–the–scenes video has created quite a hype for the film which is going to be released on December 22, just at the time of Christmas.
Stay tuned for more such updates.