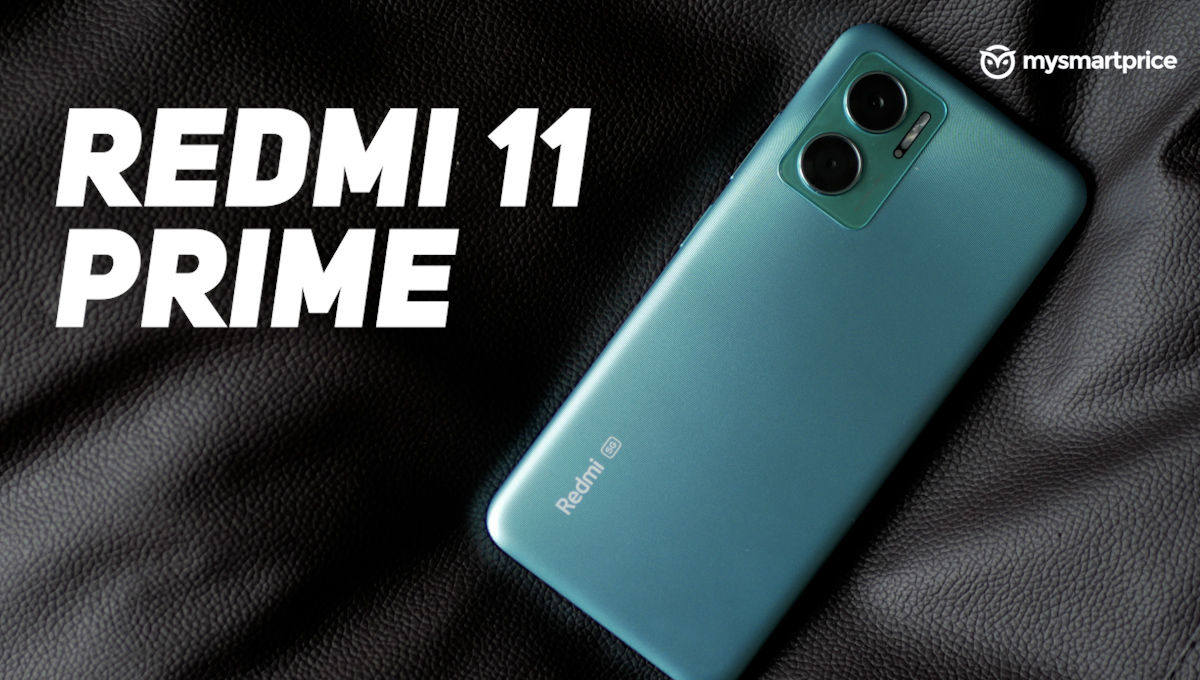 The Redmi 11 Prime 5G has come out just in time to join the league of 5G-enabled devices. For context, Redmi's Prime range of smartphones is known for introducing category-leading specifications, if not category-first, and there have been some historic instances of these. For example, Redmi 3S Prime boasted a rear-facing fingerprint sensor, a novelty for the price at its time. The Redmi 10 Prime had a decked-out quad camera setup, with a 50-megapixel sensor leading the way.
This year, the feature set of the Redmi 11 Prime has been conceived in a way that everything revolves around 5G. Find out what's new and the compromises in our first impressions.
Redmi 11 Prime 5G First Impressions: What's changed?
The Redmi 11 Prime 5G sports a different design than its successor's pearlescent finish. This year, it's all about being groovy, to the touch, that is. The frame and rear are made entirely of plastic and have tiny little grooves that make it shiny, grippy and fidgety. You get three colours to choose from – Thunder Black, Chrome Silver and Meadow Green, the last of which we have received. Our particular unit is bright and flashy, and it doesn't have a premium feel to it, but then it's not being sold or marketed as one.
Read Also: POCO M5 Review: Proves That 5G Isn't Everything
The right of the smartphone hosts all the physical buttons – the volume rockers and the power button with an embedded fingerprint scanner. The bottom has a speaker grille, a USB Type-C port, and a mic hole. The left is entirely empty with just a SIM tray, and the top has a 3.5mm jack.
The frame of the phone is entirely flat, so you can make it stand vertically or horizontally without any support.
The phone weighs 204g, so it's not that heavy to carry around. But it's on the bigger side, so you might have trouble reaching for corners while using it single-handedly. There's no IP rating here, but you do get a rubber seal around the SIM tray to prevent water and dust ingress.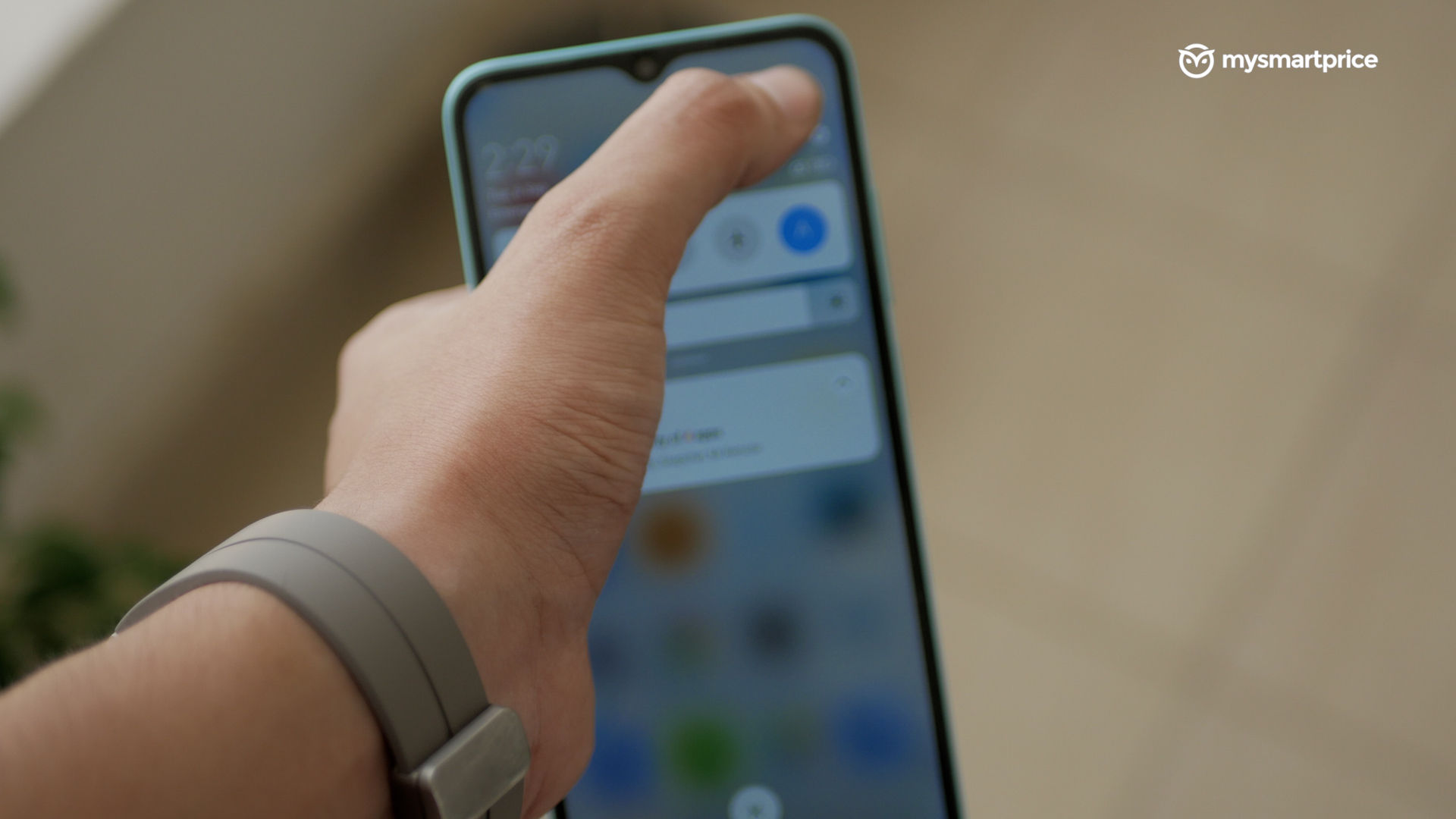 At the front, we have a 6.58-inch display, which is slightly larger than its successor. It's still LCD, it's still full HD+, and it still refreshes at 90Hz. Interestingly, there's a bit of a step back in terms of display aesthetics – the punch hole cutout has now been replaced by an older teardrop notch. We don't mind it much because it grows on you even after using it for a couple of hours, but some folks take notches very seriously. The width of the chin is roughly the same, though.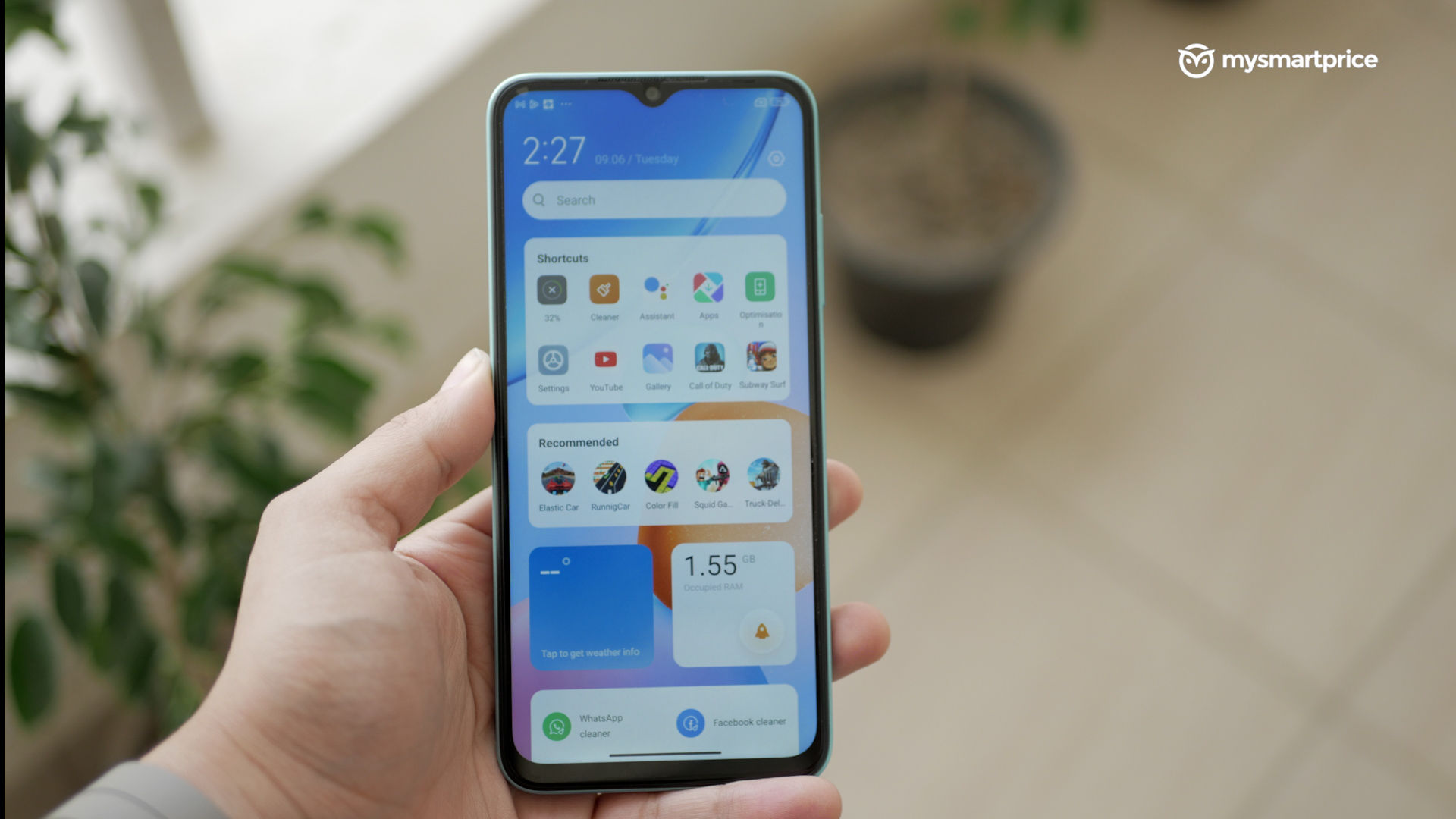 Under the hood lies the trusty octa-core MediaTek Dimensity 700 SoC based on a 7nm process. This can be paired in two storage configurations of 4GB RAM and 64GB UFS 2.2 storage and 6G RAM, and 128GB internal storage. You can allocate up to 2GB of storage as extended RAM. All this is run by MIUI 13 based on Android 12.
In terms of 5G, the key highlight of the smartphone, the Redmi 11 Prime 5G, supports seven bands and dual 5G. It supports all 22 circles from AirTel and Jio and all 17 circles by Vodafone Idea.
We have yet to figure out the gaming and day-to-day use of the Redmi 11 Prime 5G and will be doing our full review shortly.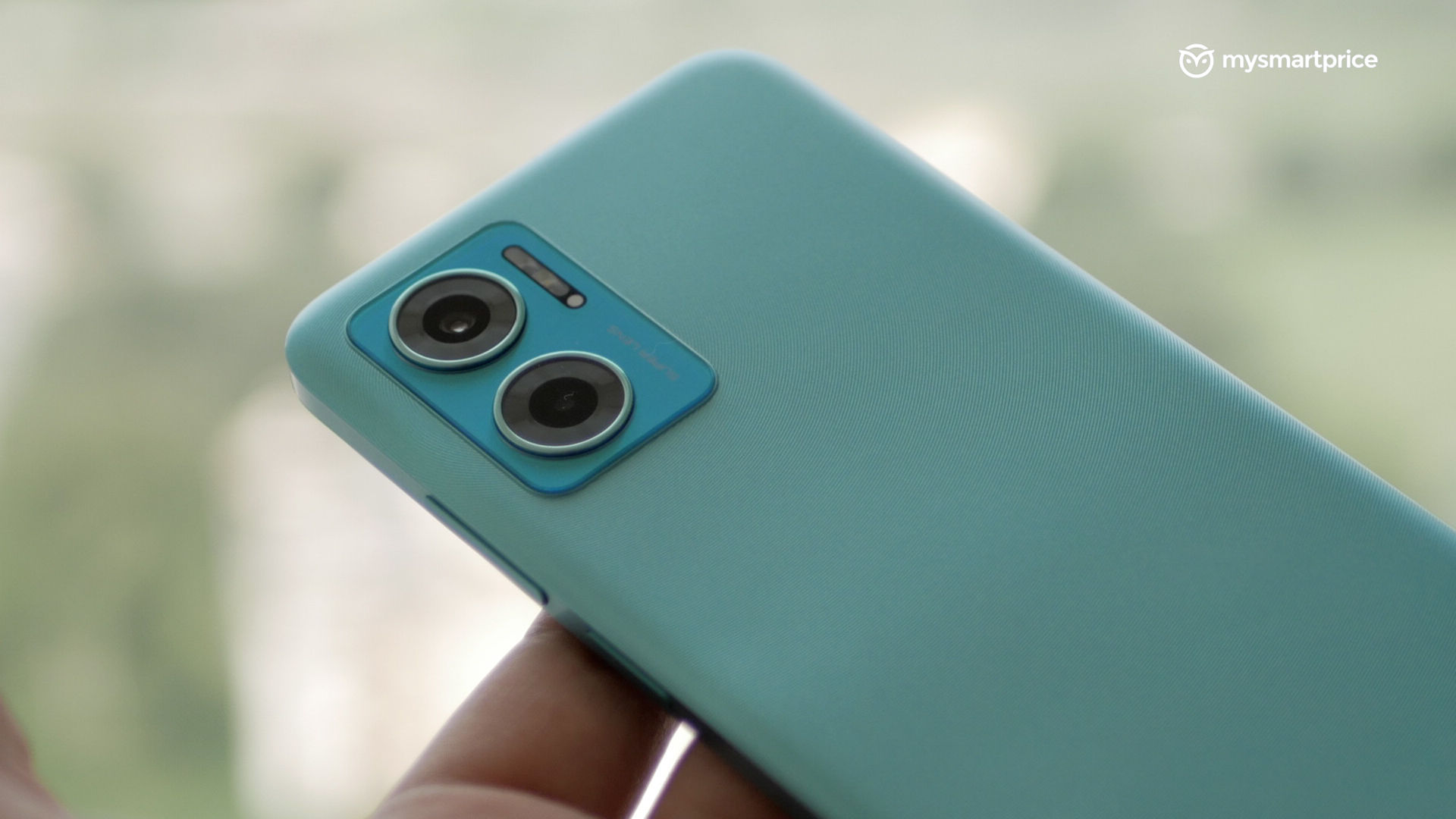 When it comes to optics, the Redmi 11 Prime 5G skips a quad-cam setup in favour of a dual-cam layout. So now, we have 50-megapixel primary and 2-megapixel depth sensors plucked straight out of the 10 Prime. We wish the depth sensor could be traded for the ultrawide, but then Redmi is operating on tight margins here. The front camera has remained the same with an 8-megapixel selfie sensor. We have tried the camera out for a brief while, but here are a couple of samples.
Finally, battery life. Backing the Redmi 11 Prime 5G is a 5,000mAh battery that claims to provide a whopping 22-hour YouTube watching time and 38 hours of calling. These are impressive figures but may not be entirely untrue given the LCD display and the rather efficient processor. To charge it up, Redmi bundles the 11 Prime 5G with a 22.5W charge, but in reality, the maximum wattage of the smartphone is capped at 18W. It's not surprising because we have also seen this happen with other Redmi smartphones.
Redmi 11 Prime 5G First Impressions: Initial thoughts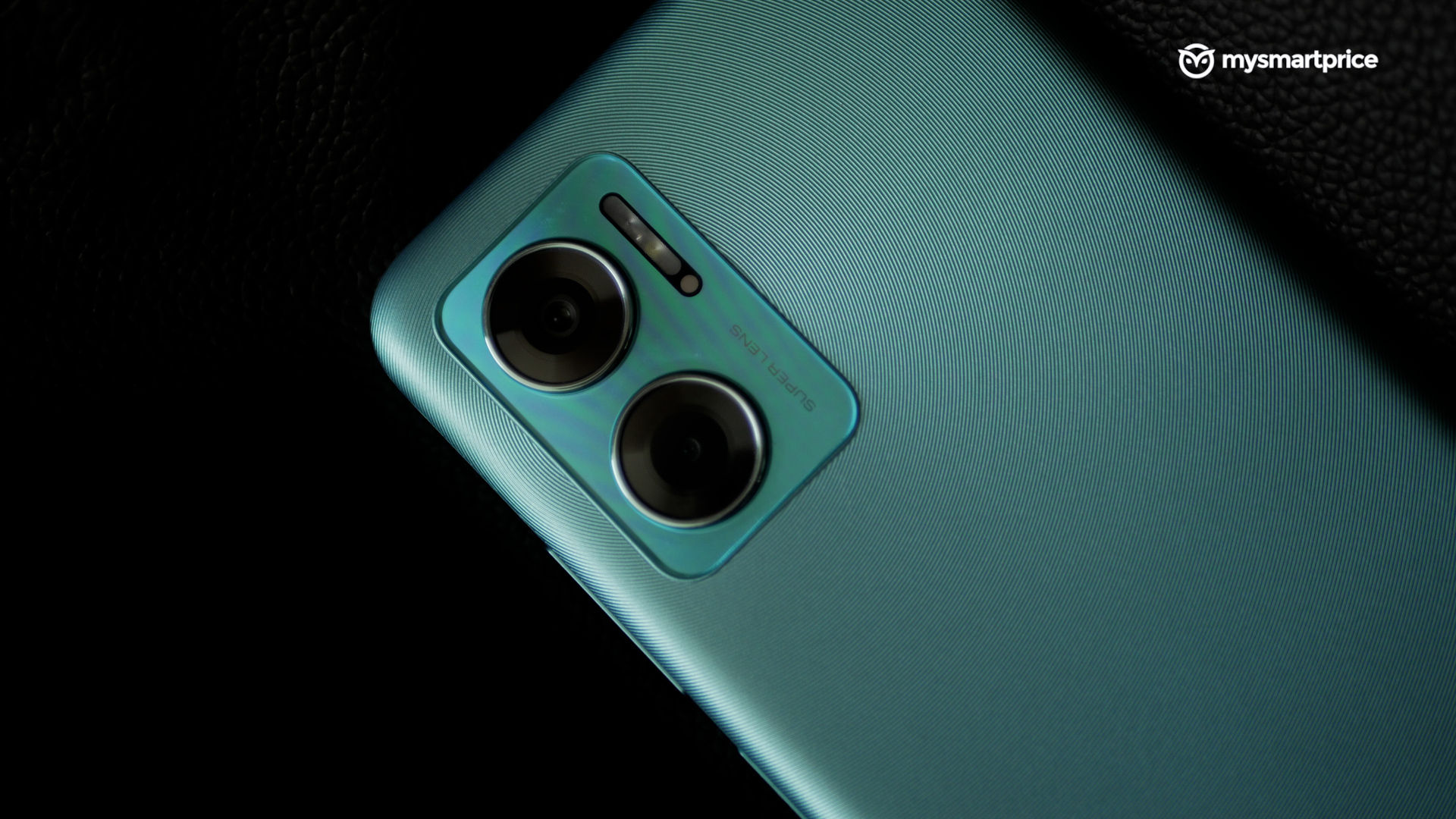 At a starting price of Rs 13,999, the Redmi 11 Prime 5G is at the upper end of the budget spectrum, no doubt, but it's still very much affordable for a 5G smartphone. Moreover, the Dimensity 700 SoC has proved its mettle over the last half year. The new design and colour variants are flashy and eye-catching, going by the claims, and the battery life seems robust. In essence, it fulfills the fundamentals of a good budget phone. But putting it up against its predecessor, the Redmi 10 Prime, you miss out on the ultrawide camera and the punch-hole cutout at the front.
We are yet to test the Redmi 11 Prime 5G to the fullest, so it's too soon for us to be giving a verdict, but going by the first impressions, it seems like it has taken a leap forward but a couple of steps backwards.