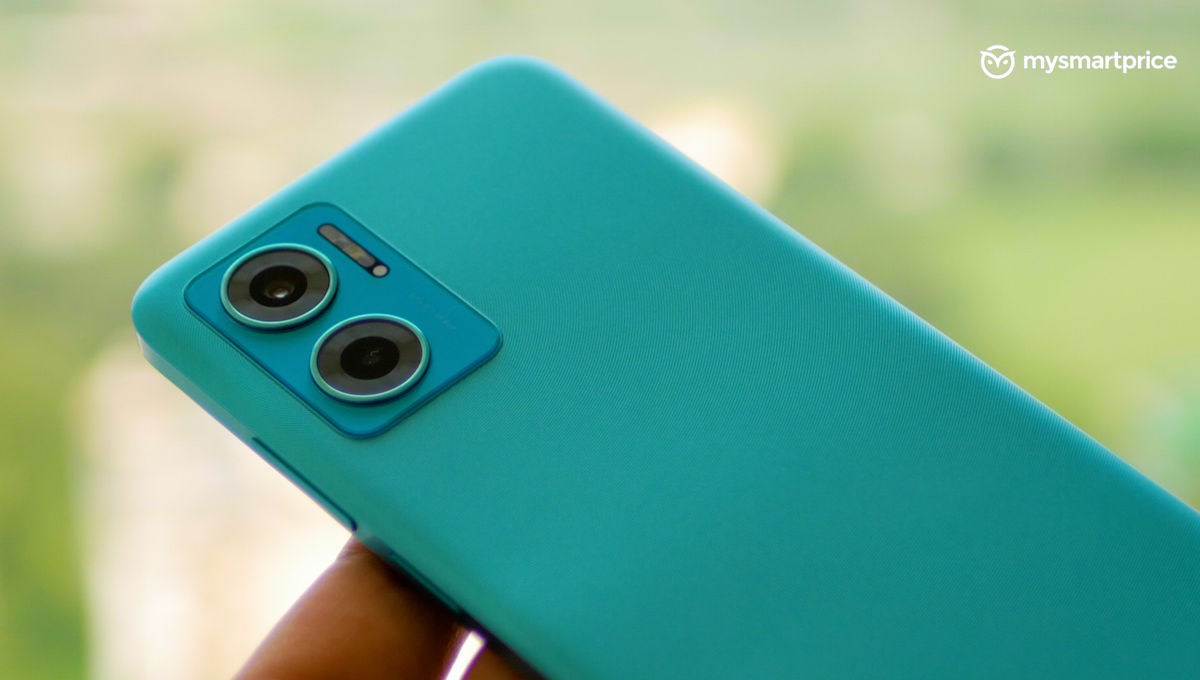 Redmi 11 Prime 5G's mantra is simple – it's a 5G all-rounder. It is powered by the tried and tested Dimensity 700 SoC, packs a big 5000mAh battery and offers access to all 5G circles promised by Indian ISPs. With all this, it is placed on the shelves with an attractive price tag of Rs 13,999 marked at the back of its box.
What Is Good?
Support for 7 5G bands
Long lasting battery
Good seflie camera
Decent performance
What Is Bad?
Takes long to charge
Rear cameras could be better
Little bit of bloat is still present
Mundane design
This brings up a bit of a dilemma for potential buyers, as in the wake of festive sales, there's a lot of interest around buying affordable smartphones, and boy, did we see a lot of them launch in the last couple of months. Of course, the Redmi 11 Prime's 5G-enabled competition core includes the recently launched iQOO Z6 Lite, Realme 9i 5G and the Infinix 12 Pro, but it also has to lure in buyers who feel the 5G experience can wait.
We had some strong feelings about the Redmi 11 Prime in our first impressions, but now it's time to truly put it to the test and see if it can live up to its promises of being an all-rounder.
Redmi 11 Prime 5G Review: Design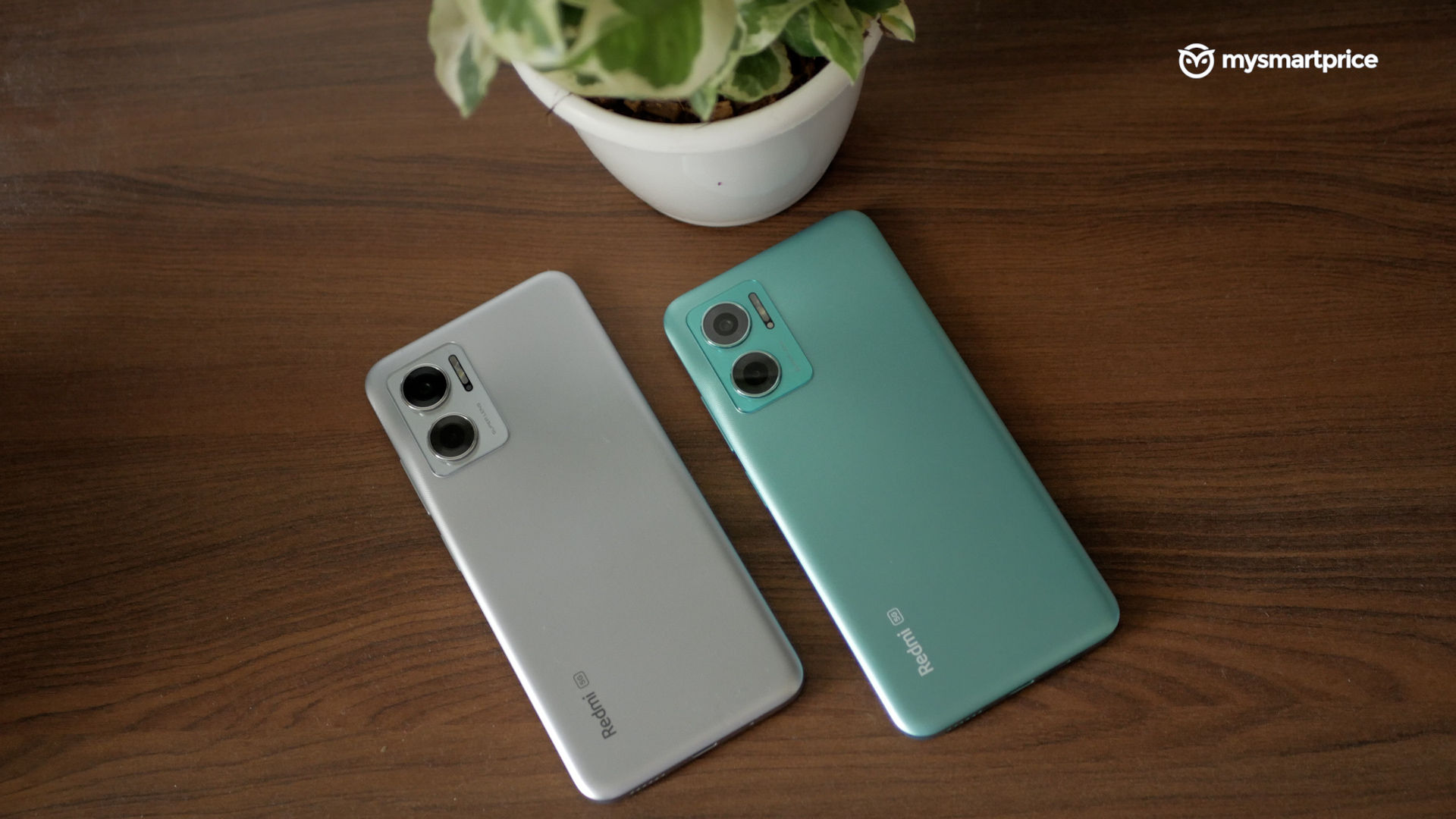 The Redmi 11 Prime 5G has a utilitarian design compared to its predecessor. There's no flashy, rainbowy, colour-changing rear panel – it's a simple, curved plastic black with grooves. To the top is a rectangular island that hosts a dual camera setup with a vertically stacked flash module. Apart from the Redmi 5G branding and a groovy texture, there's virtually no standout element in terms of design.
The groovy texture reflects light, making the plain-jane design a bit more shiny and making the phone easier to grip. Another added benefit is it acts as a fidget because running your nails through the texture makes a high-pitched sound, which is good enough to satisfy your restless urges or annoy your roommate if you want some alone time.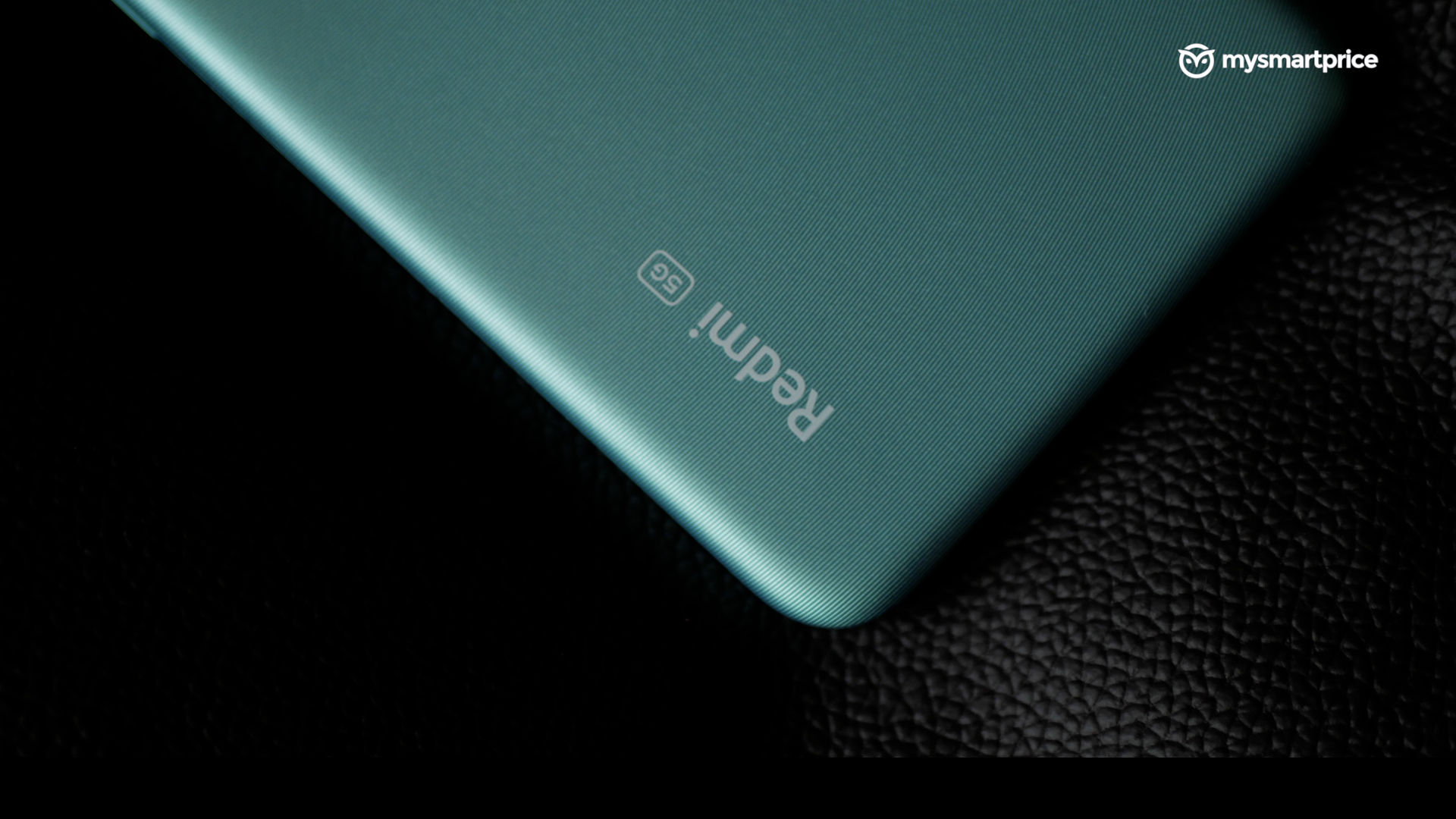 The phone's frame is also made out of plastic, but it doesn't protrude or bevel around the edges of the rear panel. As a result, picking the phone up from a resting position can be tricky at times. The right of the frame houses the volume rockers and the power button with an embedded fingerprint sensor, whereas the left is nearly clean except for the SIM tray. The bottom of the frame has a mic hole, USB Type-C port and a speaker, while the top has a 3.5mm headphone jack and the IR blaster, a legacy feature found in most Redmi (and Xiaomi) phones.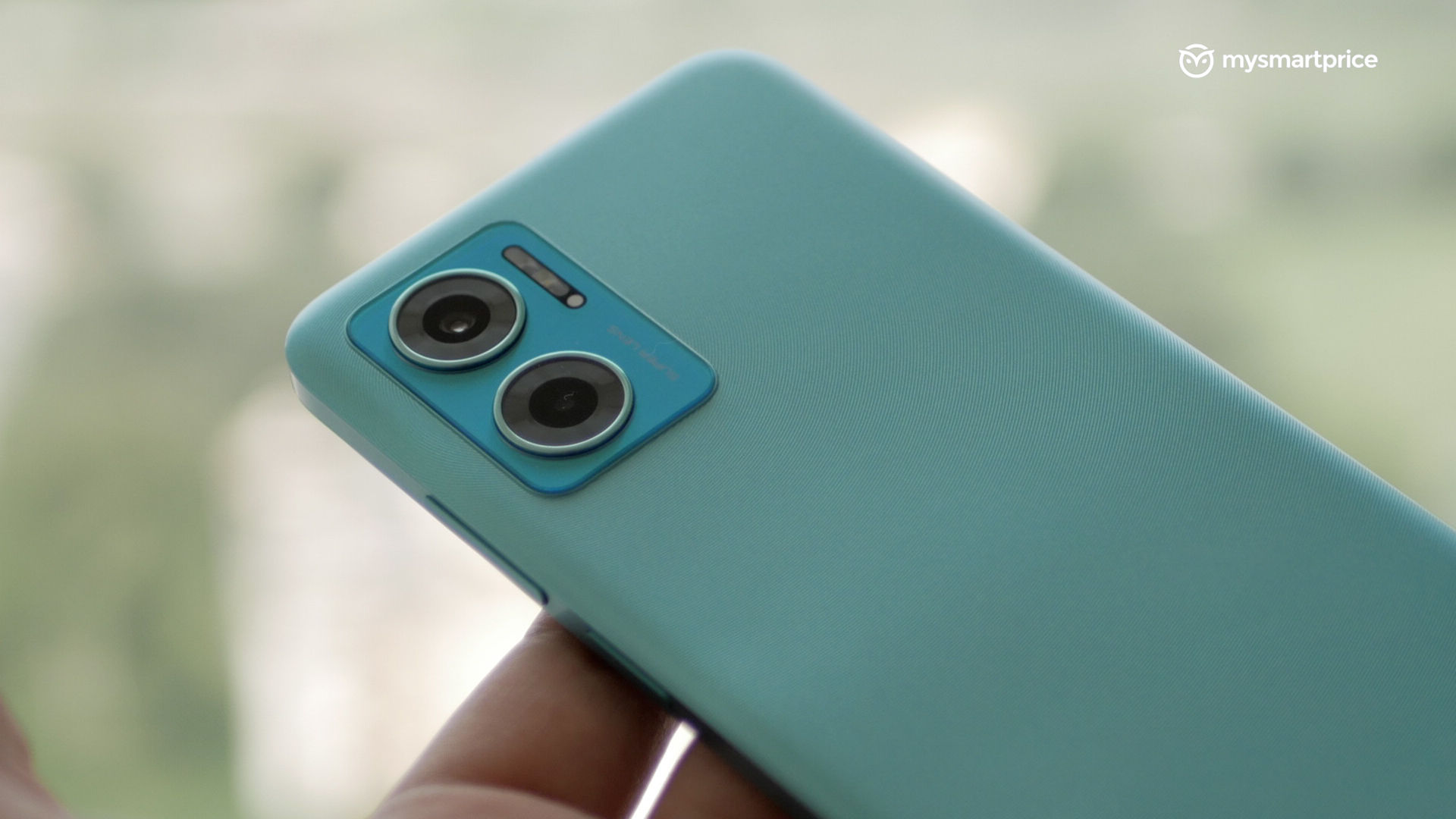 While we appreciate the presence of a 3.5mm jack, we aren't happy with its top placement of it. It's far more natural, at least for us, to put the phone facing head down in our pockets. With the headphone jack facing up, the cable from a wired headset coils up in the pocket and makes life just a little bit difficult when taking the phone out of our pockets.
There's no IP rating for the smartphone, which is not common at this price point, but Xiaomi has attached a rubber seal around the SIM tray for a little bit of protection from dust and water.
Despite packing in a chunky battery, the 201g weight of the phone is bearable enough not to give it an obese tag, but it's still a big phone to use. Users with smaller hands will find it difficult to reach the corners without performing thumb acrobatics.
Redmi 11 Prime 5G Review: Display
The Redmi 11 Prime 5G sports a 6.58-inch LCD at the front with a 90Hz refresh rate and Full HD+ resolution. It's the same panel found in the POCO M5 4G that we recently reviewed. So, our experience was very familiar while reviewing the Redmi 11 Prime. It's not an HDR or Dolby-certified panel, so it doesn't boast crazy high brightness, vibrancy or viewing angles. The phone supports all streaming platforms, with resolution maxing out at 1080p. Simply put, it's a panel that gets work done.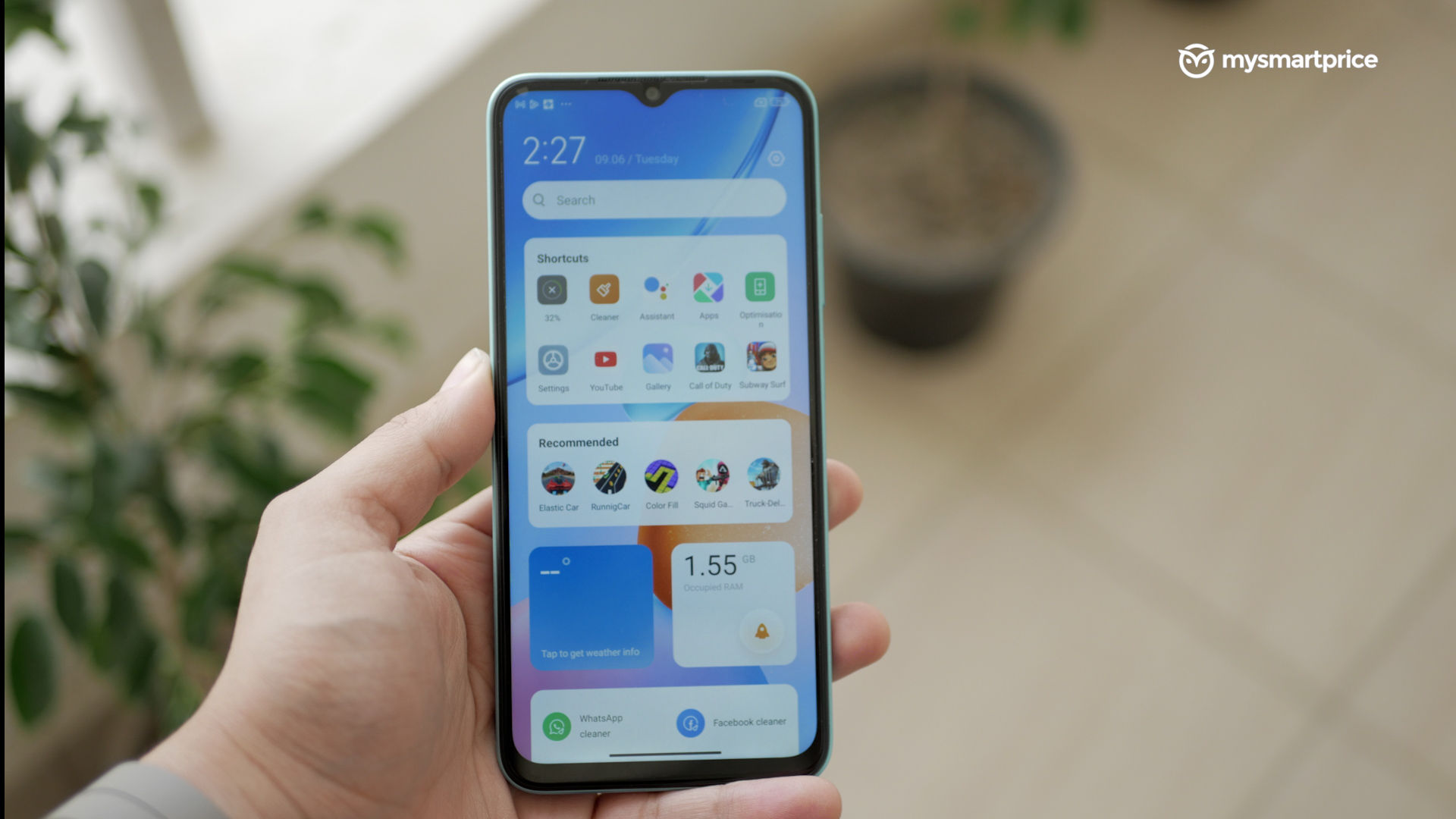 It can be viewed under direct sunlight. The 90Hz display makes your inputs smoother, but scrolling through pages is still stuttery. Compared to the iQOO Z6 Lite, it's a little inferior because of the refresh and response rate, but it's roughly similar in terms of outright brightness, sharpness, saturation and contrast. It also has a dewdrop notch at the top to accommodate the front-facing 8-megapixel camera and a wide chin, and we got quickly accustomed to both.
But the good thing is that it is protected by Corning Gorilla Glass 3, which is nice to see at this price.
There's a single bottom-firing speaker for the audio duties of the phone. It isn't the loudest in the business, lacks the oomph and can be easily blocked by your palm. Calls sound good on the earpiece, as it gets nice and loud.
Redmi 11 Prime 5G Review: Performance
The MediaTek Dimensity 700 SoC will complete two years of service this November. We have seen it previously in the Realme Narzo 30 5G, Redmi Note 10 5G, POCO M4 5G and M3 Pro.
It's a reliable budget performer, so it's justified why it is being used in the Redmi 11 Prime. It comes in two RAM and storage variants of 4GB/64GB and 6GB/128GB. In addition to this, you can also allocate 2GB of the phone's UFS 2.2 storage as extended RAM. All this is run by MIUI 13 based on Android 12. In terms of 5G functionality, you get support for seven bands and only the N41 and N258 bands are skipped here. This gives you access to all the circles from AirTel, Jio and Vodafone-Idea.
While we couldn't test the 5G functionality yet, we ran other performance tests to understand how the Redmi 11 Prime 5G performs.
Starting with synthetic benchmarks, the Redmi 11 Prime 5G managed to secure an overall score of 340369 in AnTuTu v9. In Geekbench v5, it posted 544 and 1728 single and multi-core scores, respectively. Putting these figures into perspective, they are slightly inferior to those of the POCO M5 4G and the iQOO Z6 Lite, but in the same ballpark.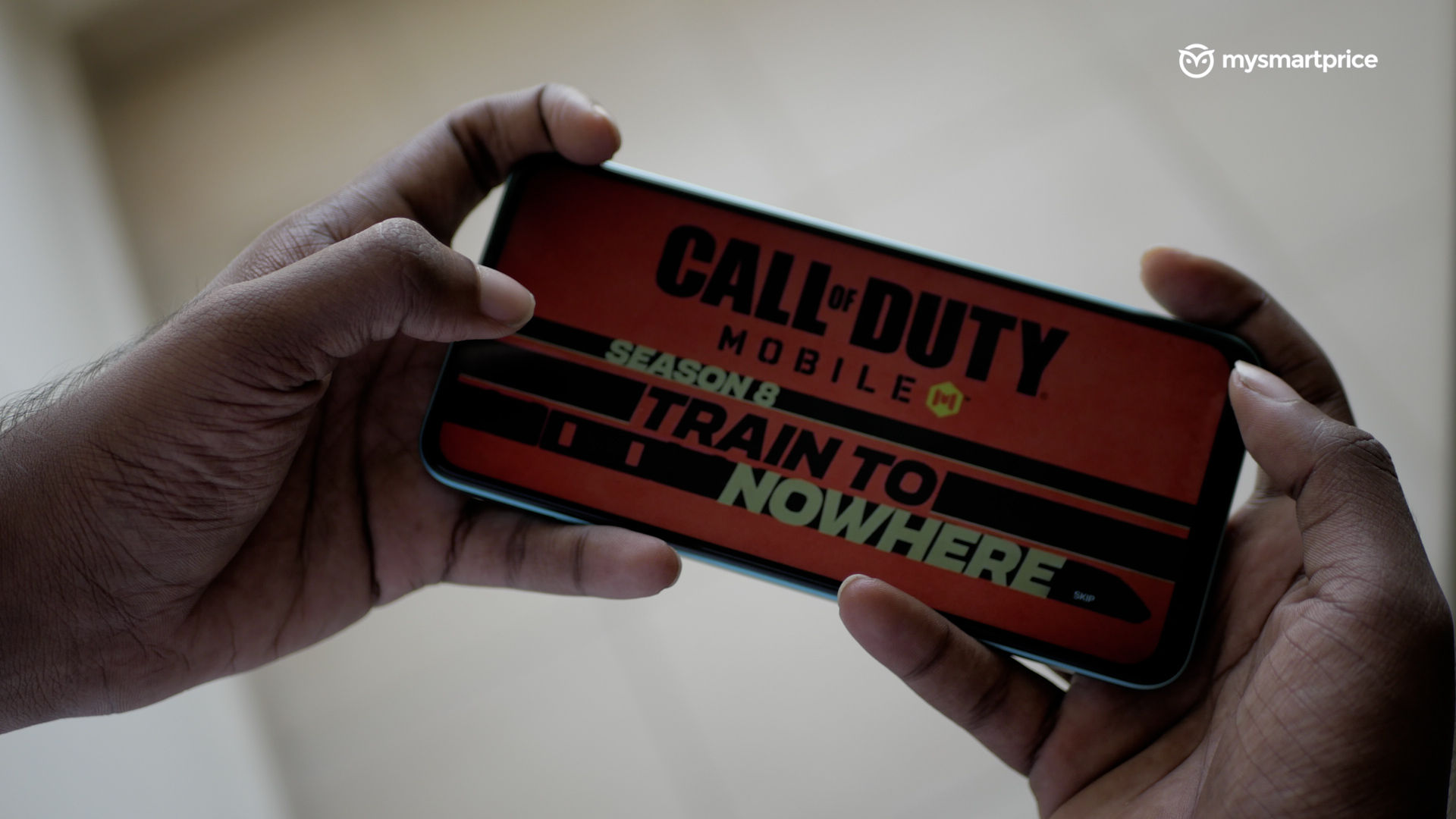 Moving on, gaming performance was marginally better than the POCO M5 4G, as the phone maxed out on High graphics and High frame rate settings in Call of Duty: Mobile. The gameplay, too, was smooth, without major stutters or frame drops. This is interesting because the POCO M5 4G, with higher benchmark scores, maxed out at Medium graphics and frame rates. The rear of the phone got a little warm to the touch after 20 minutes of gaming, but it dissipated within 30 seconds after quitting the game.
We also played some casual games, such as Temple Run 2 and Hill Climb Racing, which worked perfectly without hitches.
Day-to-day usage was a mixed bag. We had to replace our initial unit because its Wi-Fi would run slowly. The replacement device was a little better, but again, there were times when the Wi-Fi speeds would slow down, even in areas when other smartphones would work fine. Other than that, it's an MIUI smartphone doing MIUI things. You can customise it to the molecular level with themes, separate or merged control centre/notification shade, and even fonts. But then you also have bloatware, which is less than the competition, to Xiaomi's credit. There were times when some apps in the background, like Instagram or Rapido, would start from the splash screen, even with extended RAM turned on.
We also feel MIUI could be more optimised to take advantage of the 90Hz display. Our touch inputs felt coherent while gaming, but they would often be sluggish within the UI, with slight delays. It's not a slow phone by any means, but its UI requires a little polish.
Redmi 11 Prime 5G Review: Cameras
The Redmi 11 Prime 5G keeps things simple with a dual camera setup. It has 50-megapixel primary and 2-megapixel macro cameras sitting within a vertically stacked rear module. Two out of four rear cameras are taken straight out of the Redmi 10 Prime parts bin, although we wish the macro could have been traded for the ultrawide. Nevertheless, the front features an 8-megapixel camera that takes care of selfie duties.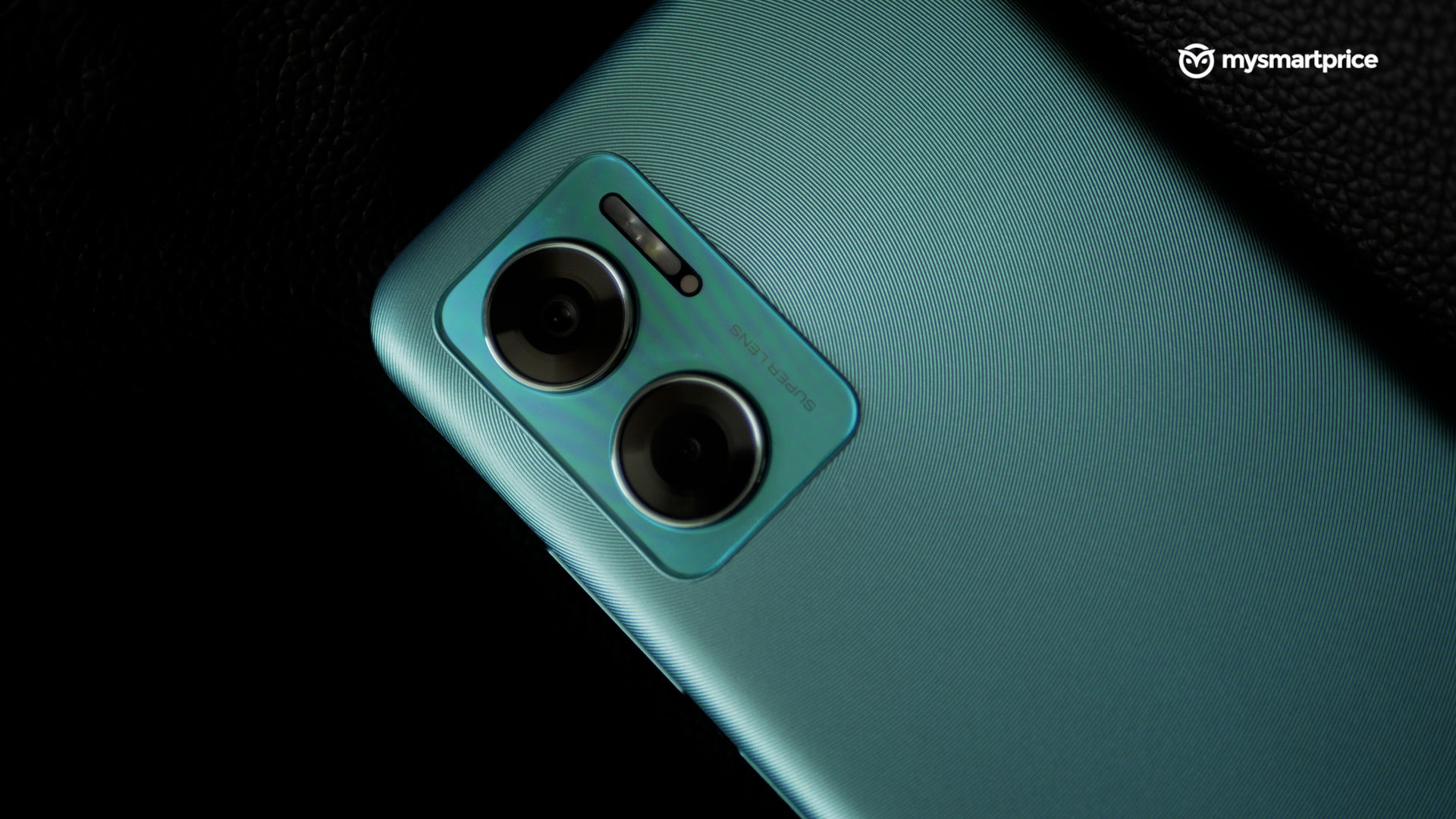 The primary camera clicks pixel-binned photos at 12.5-megapixels by default, but you have the option of clicking 50-megapixel images, but then you lose out on the HDR goodness. The rear camera system also has AI scene detection, which the POCO M5 4G with a similar camera module doesn't.
In the daytime, the photos clicked by the primary sensor have realistic colours and good details, at least for a phone at this price. We wish the HDR could work a little better, sometimes the highlights appear blown out even when the backlighting isn't as harsh. Also, the camera in daylight quickly latches on to subjects to bring them in focus, and there's no delay between tapping the shutter button and the photo being clicked.
Photos clicked indoors in natural light had some noise and sometimes had overblown shadows. HDR helps recover the shadows during such scenarios, but it also creates an HDR halo around the subject. So, you will struggle to click good photos if you have a sun-facing window.
However, it did click some great food shots in artificial lighting. Everything was spot on and impressive considering the price of the phone, from colours to details and noise. We are guessing Xiaomi fed a lot of food photos to its image processing AI to achieve this feat.
Shots in tricky lighting, especially during sunsets, were slightly warm, dull and had significant noise. As a result, some photos were blurry, even when we tried hard to keep our hands steady. There was also an issue of retaining details of the sky, as it often appeared blown-out with a human subject in the frame.
The primary camera struggles to do night photography without human subjects. It would often struggle to lock focus, even in the presence of street lights. The shutter lag was also present, so clicking predictable photos was difficult for us. As a result, photos were either entirely out of focus or blurred and had quite a lot of noise. Photos clicked with human subjects facing a medium-sized source of light and came out nice for a change.
Edge detection in portrait photography was good, and the camera correctly recognised distances behind the subject and applied artificial blur in varying degrees. HDR also works in portrait mode.
The front-facing camera clicks good selfies with decent details. Even with the filters turned off, skin textures can have a bit of processing. Selfies also have HDR, which helps significantly in recovering blown highlights in case you have a tube light or bulb behind you.
Redmi 11 Prime 5G Review: Battery life
With a 5,000mAh battery, the Redmi 11 Prime 5G refuses to die out in a single day's worth of use. As a result, it's an easy two-day phone with some insane standby times. There was one instant when the phone lay dormant for two full days with our secondary SIM in it and lost barely 5% battery. Screen-on time was roughly around 8.5 hours.
Charging the phone can be taxing because it takes about 1 hour and 50 minutes for a full charge. You get a 22.5W charger in the box, but it charges only at 18W. We have seen this become somewhat of a norm at this price point, and all of its competitors have similar charging speeds. We wish we could see faster-charging speeds at this price, but given how tight the margins are at the moment, it could be sometime in the future.
Redmi 11 Prime 5G Review: Verdict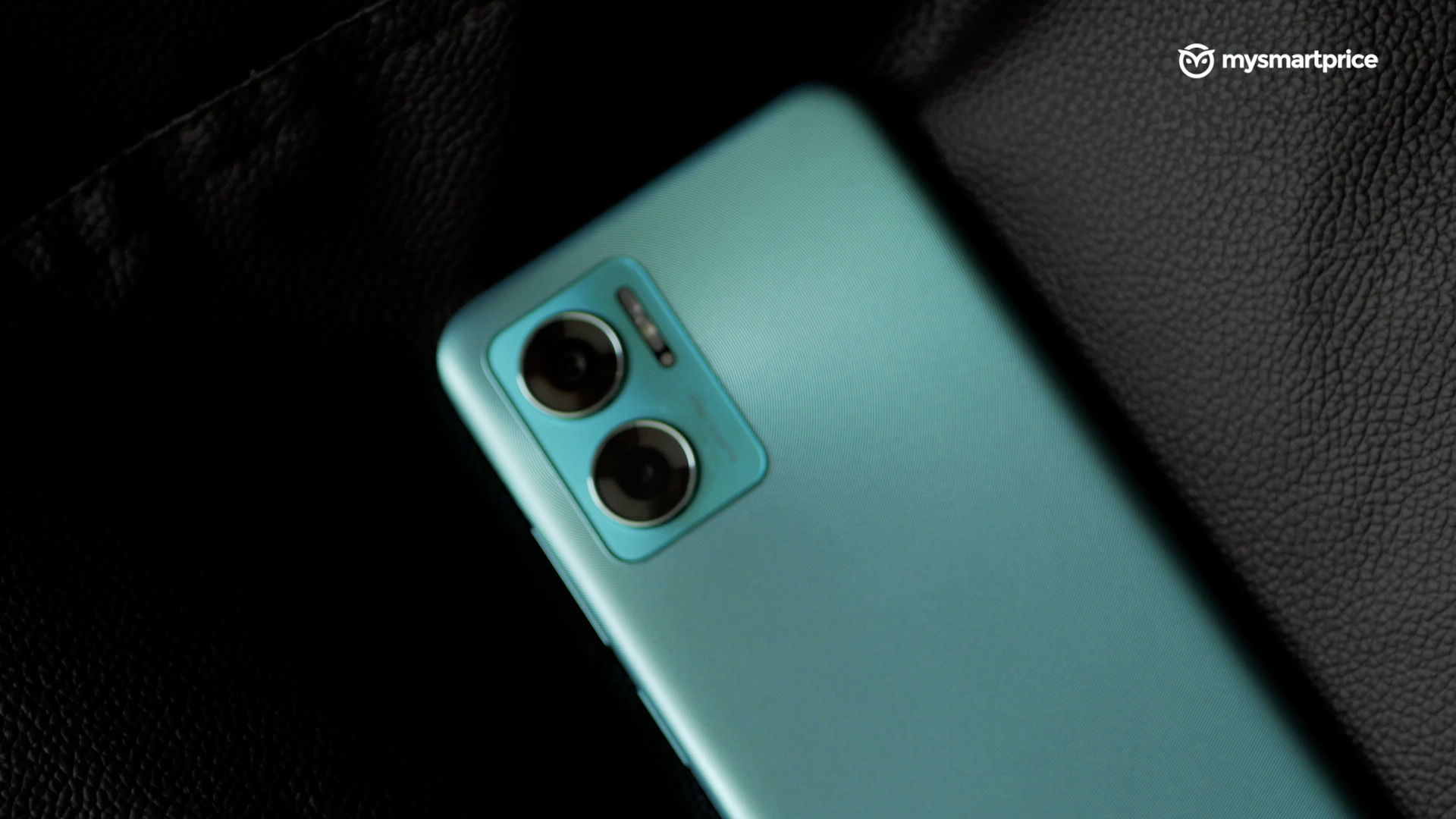 Redmi 11 Prime's promise of being an all-rounder seems to be true. It is indeed a jack of all trades and master of none.
The plastic build feels decent but not tacky, and the everyday performance is good but not the best in class. The display goes up with the competition but doesn't have a 120Hz refresh rate. But, then, it has a clean-ish UI compared to Realme and iQOO smartphones but still has bloat. There's 5G connectivity, but it doesn't support all bands; its camera clicks good photos in the daytime but struggles at night, and it has a big battery that charges rather slowly.
If we could make a spider-web chart of the Redmi 11 Prime 5G using our eight attributes of rating smartphones (leaving aside value for money), this would make a near-perfect octagon, making it the mean of all the specialised features other smartphones have to offer. And we guess that's what the consumers often want in this price segment.
The iQOO Z6 Lite 5G (review) at Rs 13,999 is identically priced to the 11 Prime, but it offers a slightly better display, marginally better processor and a shiny-looking rear that is nicer to touch. The Realme 9i 5G (review) has a tacky design and comparable cameras but has a much faster processor and a slightly higher asking price. The POCO M5 4G (review) has an identical footprint to the Redmi 11 Prime 5G but has a 4G-only processor, no scene detection and is slightly cheaper.
So, unless you have specific demands, the Redmi 11 Prime 5G will fit most of your needs at this price.