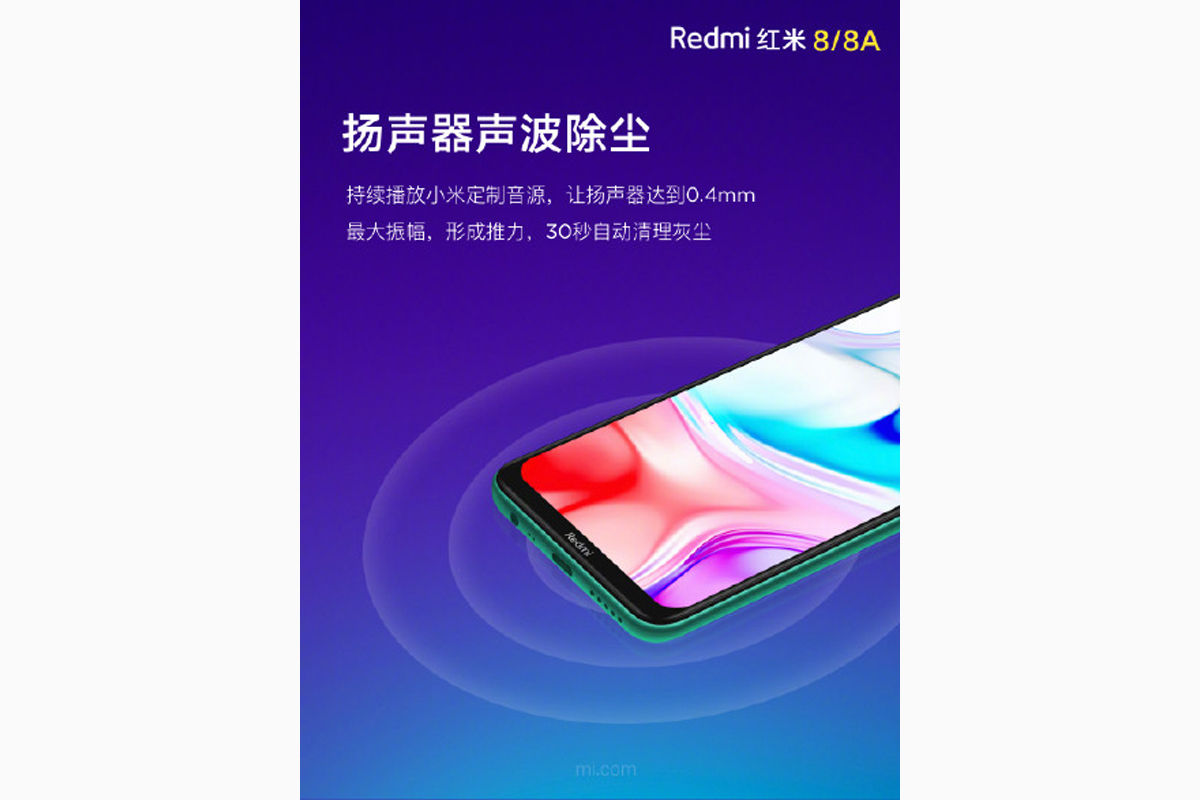 It has been quite a few days since Xiaomi launched the Redmi 8 and the Redmi 8A smartphones in India and China. And it looks like the brand was holding back an interesting feature of both smartphones that it revealed on Weibo today – the Sonic Dust Removal. According to the brand, this feature plays a custom-designed sound frequency for about 30 seconds to flush out the dust that gets accumulated in the device speaker.
Thanks to Sonic Dust Removal, you might not have to go through the trouble of removing the dust from the speaker manually. That being said, we don't know how effective is this method at cleaning the speaker. Maybe it is just a gimmick to attract consumers. What we also don't know is that if the device will activate Sonic Dust Removal automatically, or if users have to run it manually. It is also worth mentioning that even the Redmi Note 8 and the Redmi Note 8 Pro come equipped with the same feature. And it is good to see that Xiaomi is bringing features from its mid-range smartphones to the budget devices.
Speaking of which, the Redmi 8 and the Redmi 8A are currently the class-leading smartphones in India in their price segments in terms of features, at least on paper. The Redmi 8 costs INR 7,999. And it comes with 6.22-inch IPS LCD, Snapdragon 439 SoC, 4GB RAM + 64GB storage, Android 9 OS with MIUI 10, 12MP + 2MP rear camera setup, an 8MP front-facing camera, 5000mAh battery with 18W fast charging, USB Type-C port, Corning Gorilla Glass 5 at the front and rear, and P2i splash resistance coating. As for the Redmi 8A, it costs INR 6,499 for 2GB + 32GB variant, and INR 6,999 for 3GB + 32GB variant. It has all the features of the Redmi 8, except for the 2MP depth-sensor at the rear, and Corning Gorilla Glass 5 rear panel.