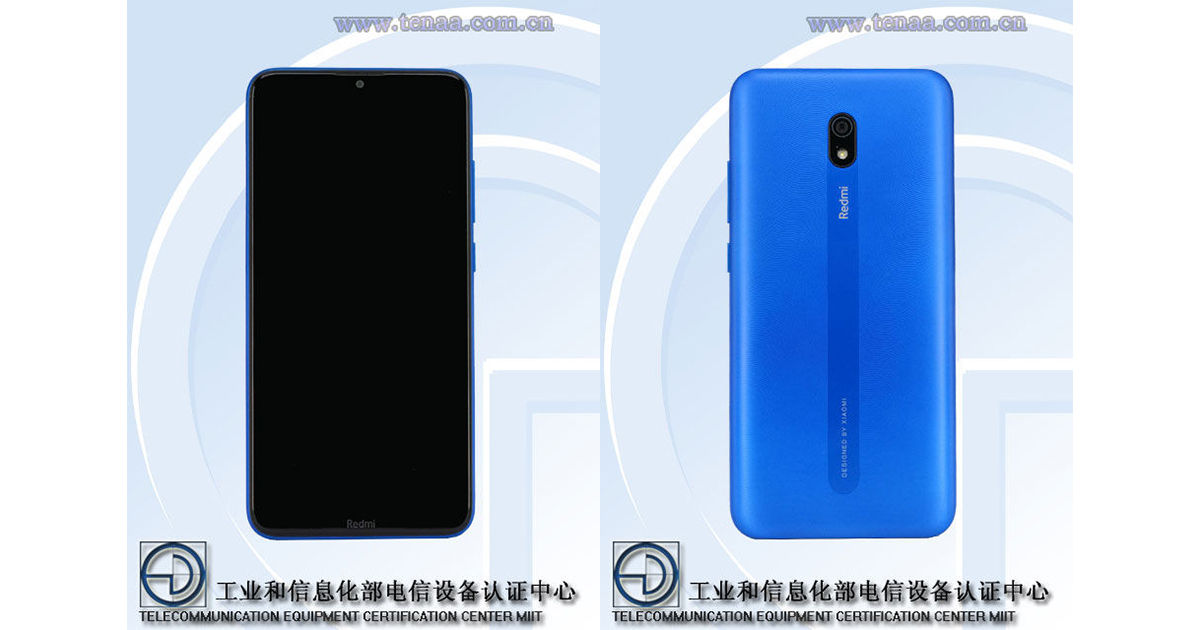 Xiaomi India's MD, Manu Kumar Jain, has tweeted announcing that the brand will launch the Redmi 8A smartphone in India on 25th September. The Redmi A series smartphones from Xiaomi are usually the most affordable handsets from the brand. And the Redmi 8A will come as the successor to the Redmi 7A, which is currently the second most affordable smartphone from Xiaomi in India.
Mi fans, India's best-selling smartphones, the Redmi A series, is coming to create waves yet again. ?

This time around, we've made it all the more dumdaar. ? Get ready for #Dumdaar #Redmi8A on 25th September. ?

Guess its dumdaar features!?#Xiaomi ❤️ #DumdaarRedmi8A pic.twitter.com/IdhzkAvYN2

— #MiFan Manu Kumar Jain (@manukumarjain) September 19, 2019
Usually, Xiaomi launches most of its new products in the Chinese market first and then brings it to the Indian market. That, however, doesn't seem to be the case with the Redmi 8A. The brand hasn't yet made any announcement for the Redmi 8A's launch in China, which leads us to believe that the Redmi 8A will make its debut in India.
Considering that Xiaomi is launching the Redmi 8A in India first, we believe that the product is designed especially for the Indian market. Right now, there is no official information regarding the specifications of the Redmi 8A. However, the device was recently leaked through TENAA, giving us a sneak peek of what the Redmi 8A has to offer.
Xiaomi Redmi 8A Leaked Specifications
According to the listing on TENAA, the Redmi 8A features a 6.217-inch TFT display with an HD+ resolution. The processor of the smartphone wasn't mentioned in the listing. However, TENAA reveals that the device will come in 2GB, 3GB, and 4GB RAM options, and 16GB, 32GB, and 64GB storage options. There is also a dedicated microSD card slot on offer.
The TENAA listing reveals that the Redmi 8A will have a 12MP rear camera at the back, and an 8MP camera at the front. The listing also has a few pictures of the device. And what we can gather from these images is that the device has its rear camera placed in the upper-middle portion and that the display has a V-shaped notch at the top.
None of that is as exciting as the next specification that the TENAA listing reveals. According to the certification, the Redmi 8A features a 5000mAh battery. That's 1000mAh more than what the Redmi 7A offers. And in spite of packing a battery capacity as such, the Redmi 8A weighs only 188 grams. That's some clever engineering from Xiaomi. So, with all these features, will the Redmi 8A cost more than its predecessor? Well, we will have to wait until the official launch to know for sure.