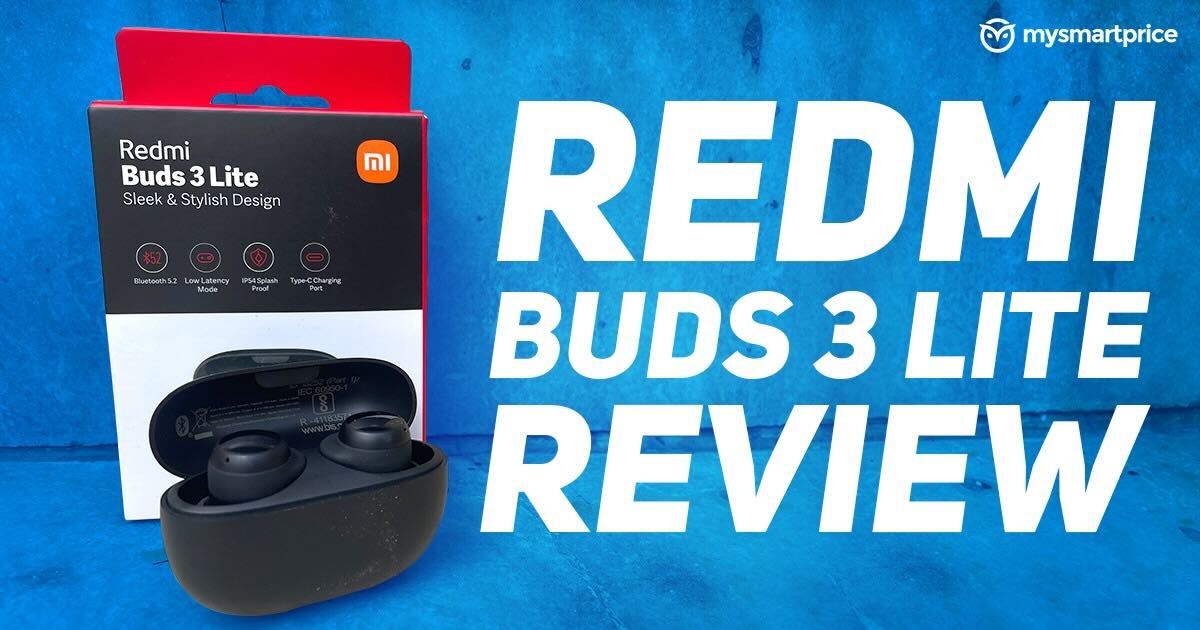 Redmi has launched a new pair of True Wireless Earbuds (TWS) in India after a long time and in the lower price segment. The company calls it the Redmi Buds 3 Lite, which offers a lock-in design, IP54-rated water resistance, up to 18 hours of music playback, Bluetooth 5.2, and much more.
Redmi Buds 3 Lite
Rs 1,599
What Is Good?
Comfortable fit
Effective bass
Gaming mode
Decent battery life
What Is Bad?
Case prone to scratches
Average mic quality
No dedicated app support
With the likes of Dizo, Noise, Boat, etc., entering into the affordable TWS earbuds segment, it has become competitive. And, with Redmi launching its latest pair in this price segment, the competition just got hotter. We used them for a few days to see how it ranks among those, and here's our review of the Redmi Buds 3 Lite.
Redmi Buds 3 Lite Review: Design, Fit and Build Quality
The Redmi Buds 3 Lite has a pebble-shaped charging case that is as wide as that of the Apple Airpods Pro. It is made of average quality plastic and feels weak in build. The hinge of Redmi Buds 3 Lite feels sturdier. Its lid can be opened with the thumb and produces a click sound when flipped.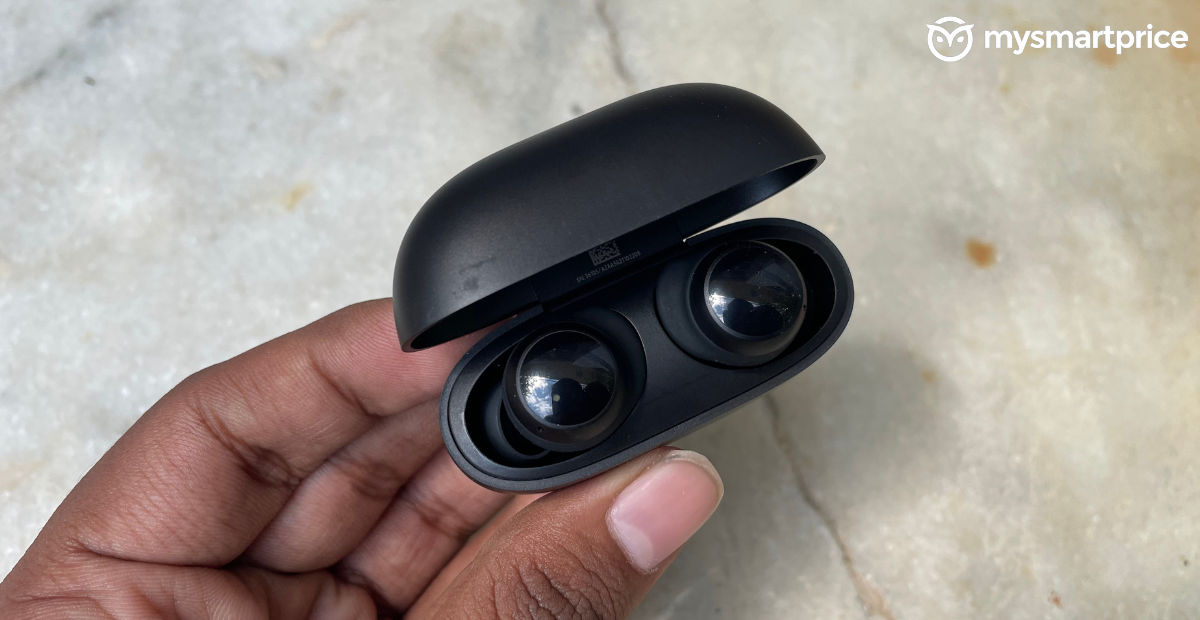 It's disappointing that the Redmi Buds 3 Lite is limited to a single black option. Redmi should have introduced more colour options for its new earbuds to provide users with more choices. Anyway, this has a matte finish, and during our usage, we started noticing the scratches on the case. On the other hand, it has round corners, so they fit easily in a jeans pocket.
The USB Type-C port is on the bottom portion, whereas there is branding on the front, which is hardly visible.
Opening the case reveals the earbuds housed in a glossy cavity area. The Redmi Buds 3 Lite earbuds have a plastic finish on touch controls while matte inside. Inside the plastic is a mini LED placed that indicates whether the earbuds are turned on or not. They feature an in-ear design and come in a round shape. Further, they have extra rubber on the upper side called the wing band, which helps fill the upper cavity of the ears and give a better fit. The ear tips lock well in the ears and feel comfortable for longer use. They are extremely lightweight, weighing just 4.2 grams each. We used them while watching movies, and not a single time did they feel uncomfortable.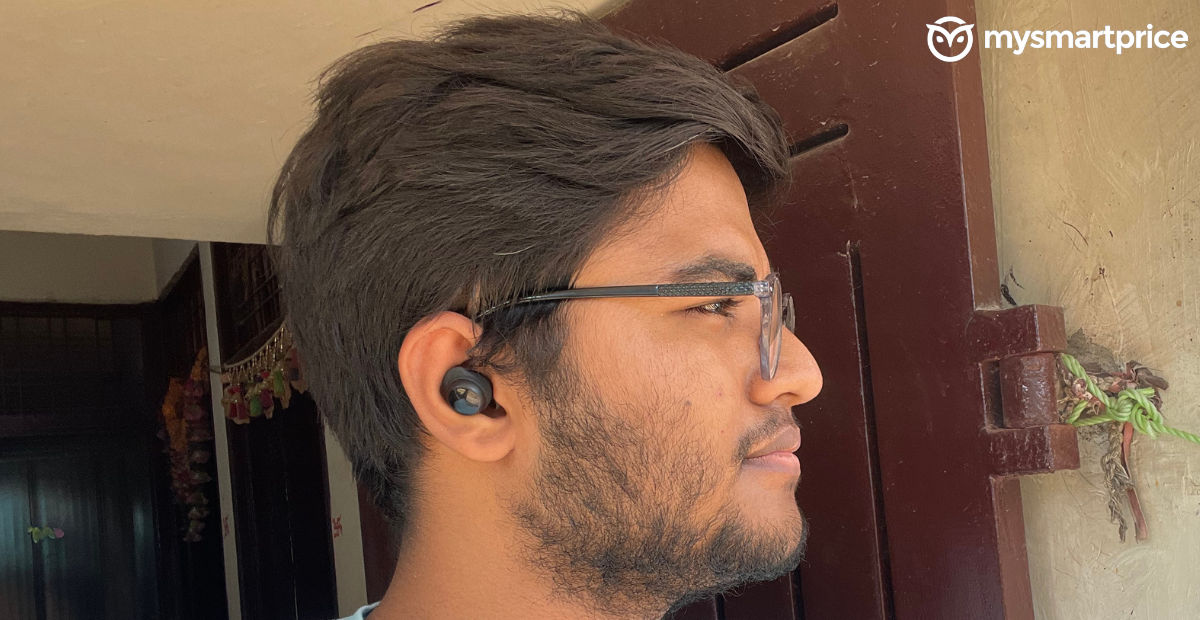 The Redmi Buds 3 Lite earbuds are IP54 rated, so they will be able to protect from dust and water splash.
Redmi Buds 3 Lite Review: Connectivity and Touch Controls
The Redmi Buds 3 is stuck to the previous Bluetooth v5.2 for some reason, even when the Dizo Buds P, which is cheaper, comes with Bluetooth v5.3. Although, there is not much difference when it comes to TWS earbuds, and it should not affect your experience. They offer a range of up to 10 meters. The pairing process was swift: take out earbuds from the case, activate them instantly, and connect them to the phone. Similarly, put them back inside the case, and they disconnect instantly.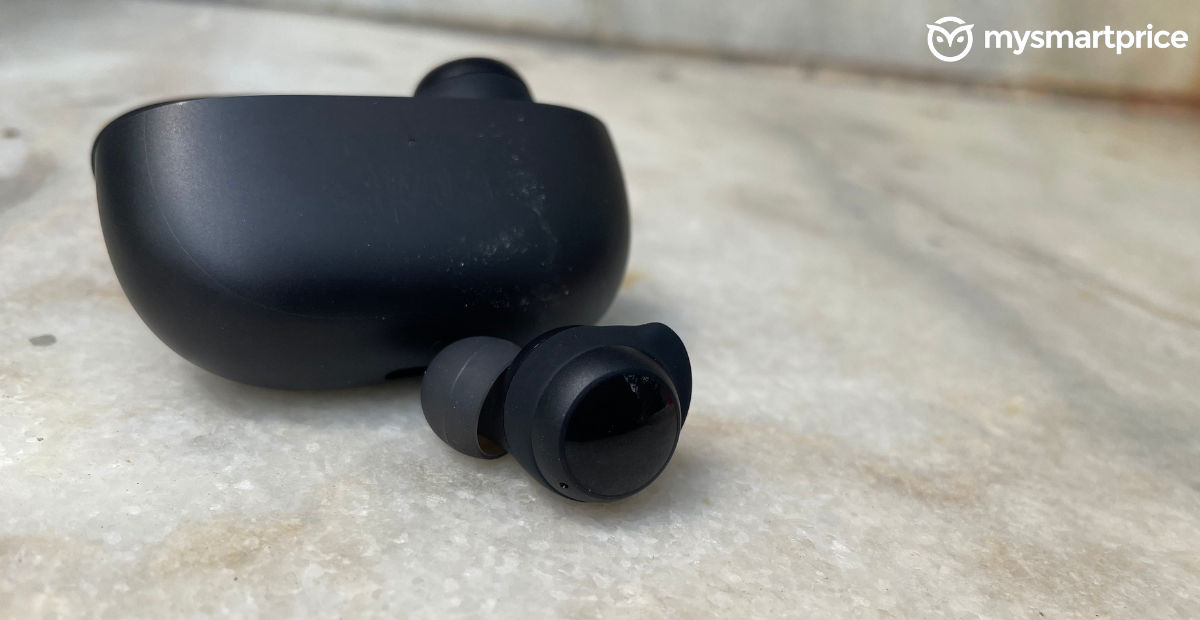 Even when the app support has become pretty common for audio products in the affordable price segment, it's a shame that Redmi Buds 3 Lite lacks it. That means no option to customise the earbud's sound, no change of touch controls, or no software updates for bug fixes.
Talking about touch controls, both earbuds are quick and do the action as soon as you touch them. But disappointing that none of them allows you to return to the previous track or alter the volume. Rest, you can play, pause, play the next song, activate voice assistant, and activate the game mode by touch controls.
The earbuds do not have an in-ear detection feature, so they do not pause music when taken out from the ears or resume when put back.
Redmi Buds 3 Lite Review: Battery Life
The Redmi Buds 3 Lite is claimed to offer 18 hours of playback alongside the case. Each earbud is claimed to provide six hours of playback on a single charge. In our test, it lasted for four hours at 70% volume, that's decent battery life, but cheaper alternatives such as the Dizo Buds P are claimed to provide a whopping 40 hours of playback with the case.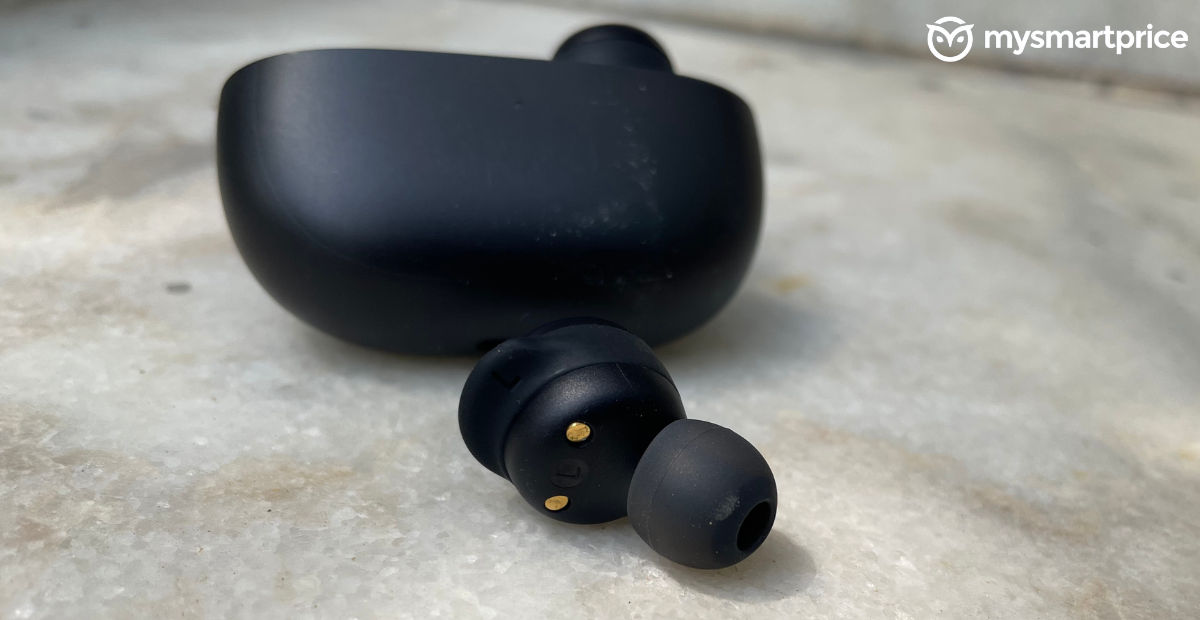 The case takes two hours to charge fully via a Type-C cable. Redmi claims that 10 minutes of charging on the Earbuds 3 Lite can provide three hours of playback session.
Redmi Buds 3 Lite Review: Sound, Gaming, and Mic Quality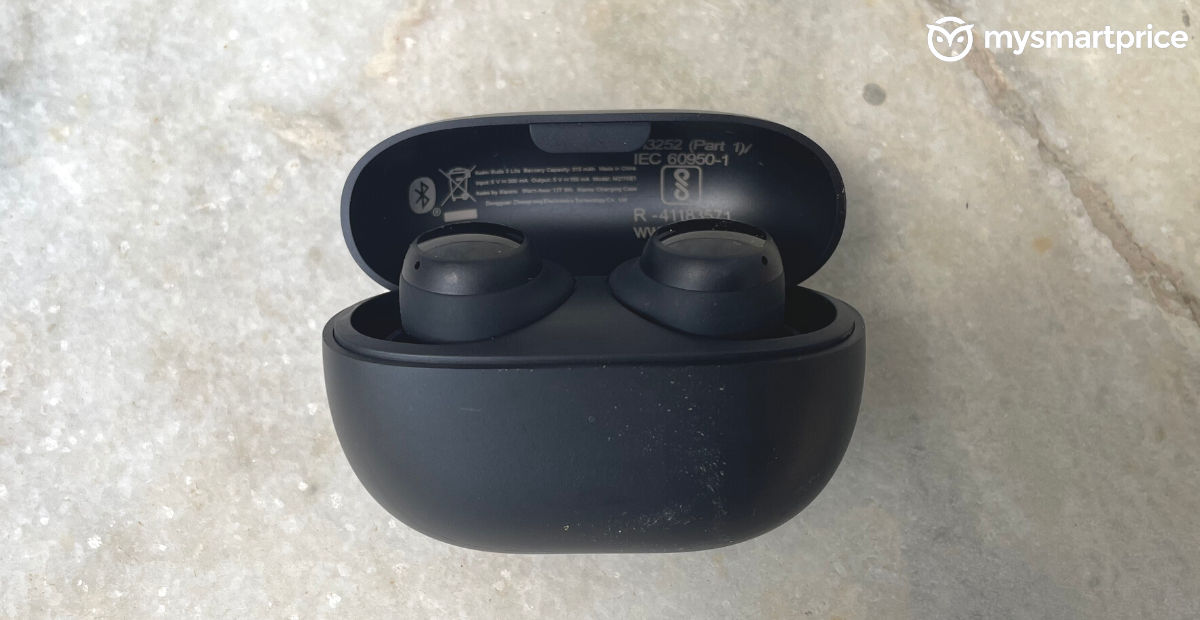 The Redmi Buds 3 Lite packs 6mm dynamic drivers that are said to handle high and mid frequencies well. We had hours of music and movie sessions on the Buds 3 Lite. They can get loud. We have kept the volume level to either 60% or 70% during our testing.
Talking about the sound quality, the Redmi Buds 3 Lite has a balanced sound signature, and it produces a crisp sound with a good amount of bass. It doesn't blend the vocals, instrumental, and bass and keeps them well separated. If you're into listening to hip-hip or Punjabi songs, you are going to have a good session on these earbuds. The Redmi Buds 3 Lite is so good that we had a hard time accepting that these buds are available at such a low price.
On playing Desires by Gurinder Gill and A.P Dhillon, the vocals were crisp, and the bass was thumpy. However, the high notes were slightly pushed. The Blinding Lights by the Weeknd was a delight to hear on the Redmi Buds 3 Lite; it managed the vocals and bass very well. Not just the hip hop songs only, but pop songs like Ranjha from Shershaah felt soothing with vocals being absolutely clear.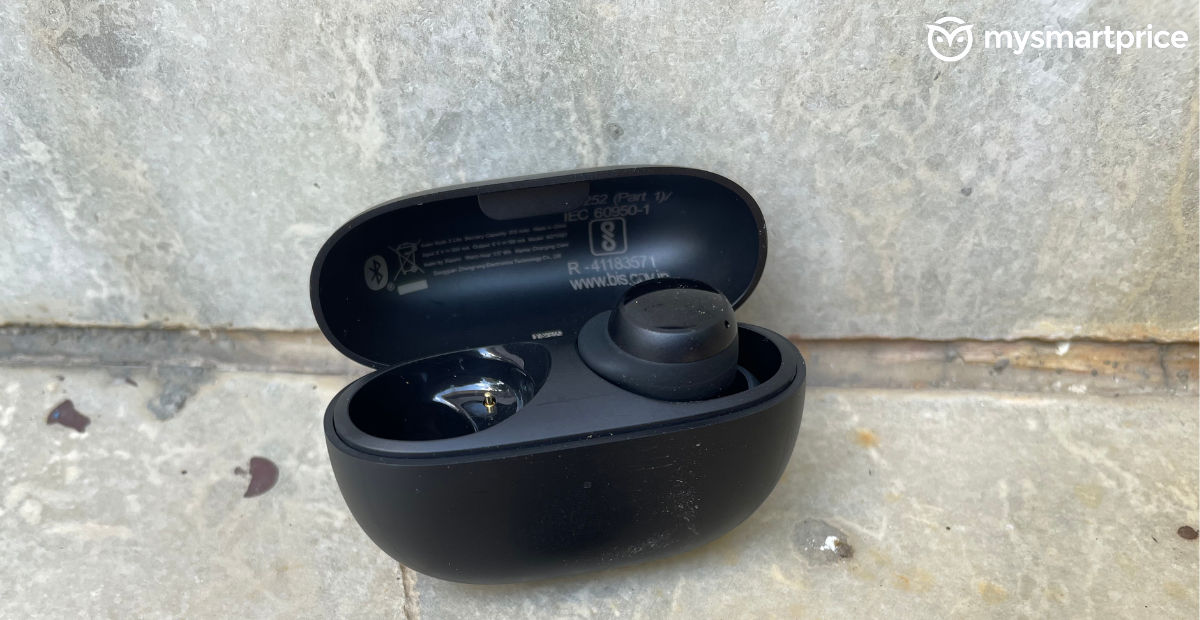 The Redmi Buds 3 Lite offers better noise isolation because of its in-ear design and reduces surrounding noise. We are not a fan of calling the quality of the TWS earbuds, but if you are, you can use them in a silent environment. However, you might have to speak louder as they capture very less voice.
To reduce the sound delay while playing games, these feature a dedicated gaming mode. Tap and hold on both sides of the earbuds, and you get a prompt notifying you about the same. Redmi has kept the latency numbers unknown, but the difference can be felt while playing games.
Redmi Buds 3 Lite Review: Verdict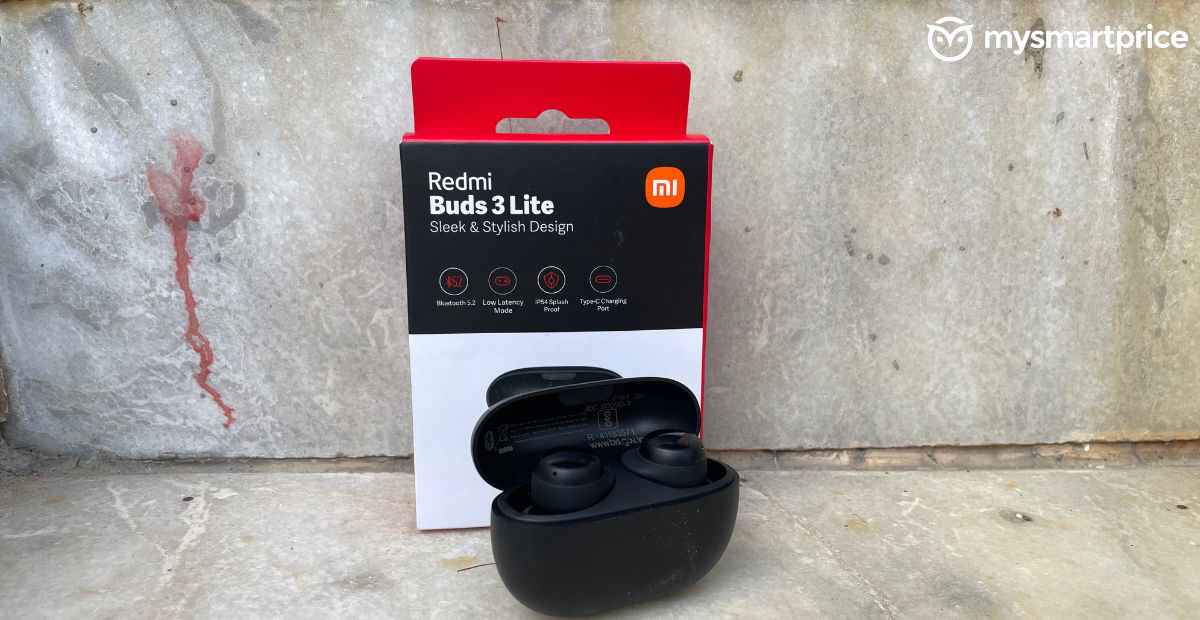 The Redmi Buds 3 Lite is a fantastic option to buy right now in the budget segment. At 1,599, the Redmi Buds 3 Lite has an edge with a better fit, bass-focused sound signature, and low latency game mode. However, Redmi can take notes and provide better battery life and mic quality in the next pair. Also, it's high time Redmi comes with a dedicated app for all of their earbuds. Rest said, we can vouch that the Redmi Buds 3 Lite would be a good choice at this price segment, and you won't regret your buying decision.