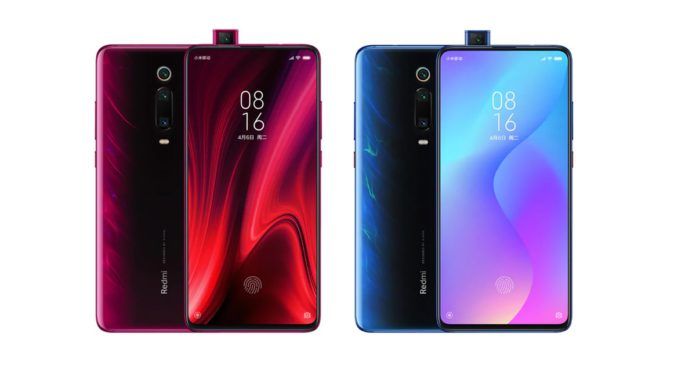 Nearly one year after Xiaomi launched its affordable flagship device the POCO F1 in India, the company is prepping the launch of the entirely new K-Series devices in the country under the 'Redmi' sub-brand. Xiaomi's current K-Series lineup include the K20 and the K20 Pro both of which were first launched in Xiaomi's home market – China. Both these phones will be launched in India on July 17 with sales set to start soon after. A few lucky customers can, however, purchase either the Redmi K20 or the K20 Pro before the official launch thanks to an Alpha sale that Xiaomi recently announced for these phones.
Redmi K20, K20 Pro Alpha Sale details
The primary objective of this alpha sale is to ensure that Xiaomi fans who usually have a hard time getting hold of new devices right after launch will have an increased chance of getting the new K20 phones. In order to avail the benefits of the Alpha sale offer, all you need to do is to 'confirm' your purchase by paying a nominal token amount. You can pay the rest of the money once Xiaomi officially reveals the prices of both the phones.
The Alpha sale program for the Redmi K20 and the K20 Pro will commence starting July 12 at 12 noon. Users can visit either Flipkart or Mi.com to prebook the devices. On the Mi Store, make sure you have a Mi Account so that you are done with the login formalities right before the sale goes live. Once you log in (either to Flipkart or the Mi Store) you will need to pay a token amount of INR 855 to book the handset. Once the final prices of both the phones are announced, the buyers can pay the rest of the money and they will get the phones delivered to them within a few days. If you decide not to buy the handsets post the price-reveal, Xiaomi will refund the token amount back to your account in the form of coupons that you can redeem for future purchases either on Amazon or Flipkart. As revealed by Manu Kumar Jain in the tweet above, Xiaomi will reserve as many K20, K20 Pro units as the number of registrations that they receive for the alpha sale. Another thing he revealed was that one lucky person from a large number of alpha sale registrants stands to get a surprise gift post the launch of the devices.
Redmi K20 Series Details
The Redmi K20 Series currently consists of two phones – the Redmi K20 and the Redmi K20 Pro. Of the two, the K20 Pro is the more affordable and packs in mid-range specifications. The K20 Pro, on the other hand, boasts of flagship-grade specifications ranging from a Qualcomm Snapdragon 855 SoC and ample amounts of RAM to an excellent imaging setup. As outlines earlier, both these handsets first went on sale in China a few weeks ago.