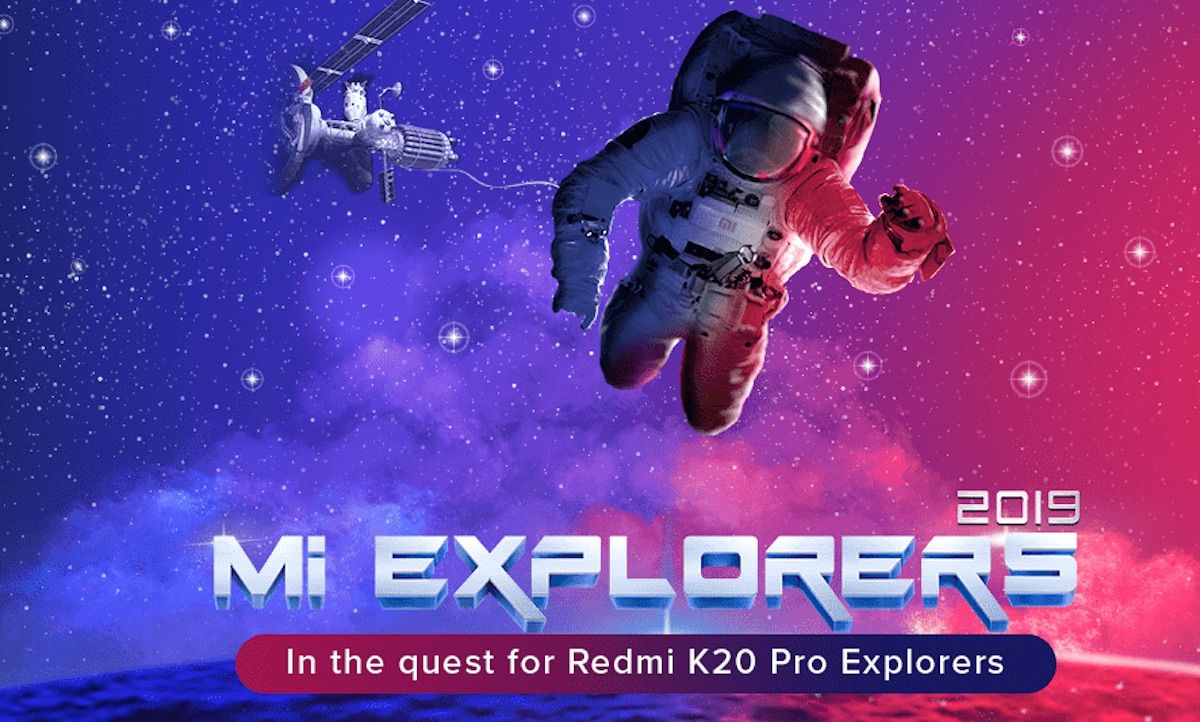 Xiaomi's sub-brand Redmi plans to bring its new K20 Series handsets in India by mid-July. While there is still some time left for these launches, marketing efforts for both these devices are on in full swing. Xiaomi has been quite active on their social media channels initiating conversations and using hashtags to keep the buzz on. Just a few days ago, the company came up with an ingenious campaign where several of their own employees posed with boxing gloves with clear K20 series branding. The company also touted the Redmi K20 Pro's high AnTuTu score (which was higher than the score by the OnePlus 7 Pro) in a series of tweets. Just one day after this, Xiaomi has announced a new 'Explorer Program' for the K20 and the K20 Pro. As a part of this program, select users will receive early access to both these handsets. The news of Redmi India starting this program was first shared in a thread on the Mi Community Forum.
What are the perks of becoming a Mi Explorer?
From what is currently known, Xiaomi will select 48 people as Mi Explorers prior to the launch of the K20 Series. All 48 individuals will receive early access to the K20 Series devices so that they will be able to explore all the features of the K20 Series before it is officially launched in the country. If selected, all Mi Explorers' will be required to complete a series of missions. We do not at this time have details regarding these missions. Xiaomi, however, has confirmed that they will share the details via the official Mi Community Forum.
Selection Process and How to Enroll?
To be able to enroll for this campaign, Xiaomi will screen the profile of the applicant. It seems that all participants need to part of Mi Community for them to be eligible. Apart from these, the social media handles of these applicants will also be screened to check their engagement levels. The applicants will also need to be competent enough to guarantee good quality submissions. Selected Mi Explorers will be required to sign an NDA that will legally bar them from revealing specifications and other launch specific details before the official launch of the K20 Series. The procedure to sign up for the Mi Explorer Program is already underway, and the last date for submissions is June 22, 23:59:59. The qualified applicants will be notified by June 25.