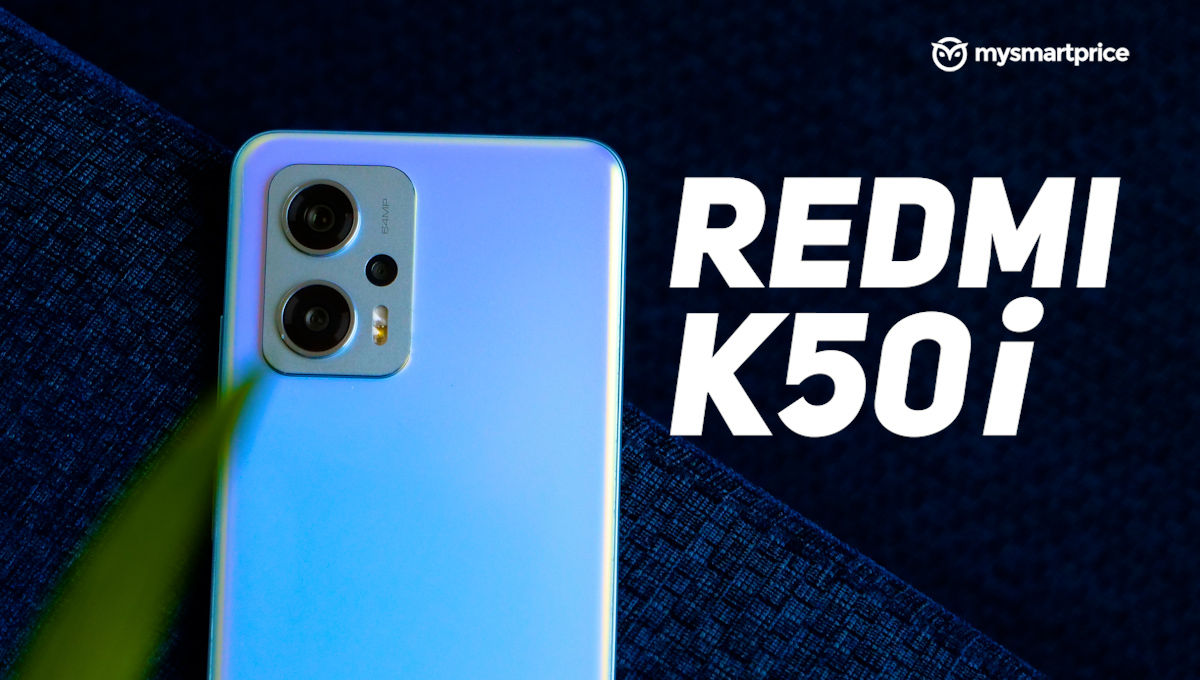 In the automobile world, there's a term called a 'sleeper' – a vehicle with an unassuming exterior that packs a ton of performance. That's exactly how we would describe the Redmi K50i. At first glance, the Redmi K50i looks extremely mundane. It's an all-plastic smartphone with a shiny rear panel that can blind a person. But it delivers when you start throwing some intensive tasks at it.
What Is Good?
Great gaming performance
Long battery life
Smooth display
3.5mm port & IR blaster
What Is Bad?
Plastic build
Low display brightness
Bloat-filled UI
Starting at Rs. 25,999, it boasts some serious hardware specifications, including a beefy MediaTek Dimensity 8100 SoC, up to 8GB of LPDDR5 memory and 256GB of UFS 3.1 internal storage.
While undercuts usually work well in both real-life and Formula 1, it poses an interesting challenge for the Redmi K50i. That's because a fully decked-out K50i goes up directly against the performance champs in the sub-Rs. 30,000 category, the iQOO Neo 6 and the Poco F4 5G offer a crisp and responsive AMOLED display and a much better build quality.
So, how do you solve this confusion? By reading our review till the end, of course. We have used the smartphone for about a month and performed several performance and battery tests on it during this time while also checking out its real-world performance.
Redmi K50i Review: All about that performance
The key selling point of the Redmi K50i is hardware and performance. As we just mentioned, it is powered by the MediaTek Dimensity 8100 SoC and is available in two RAM and storage configurations of 6GB/128GB and 8GB/256GB. Furthermore, it features LiquidCool 2.0 with seven graphite sheets to keep things tame.
MIUI 13 based on Android 13, lets you interact with the hardware. It is marred by typical MIUI traits of having bloatware, but it's excusable for the undercut it's going for.
The Dimensity 8100 SoC has been around for a while; it's usually used as a reliable, lower-priced alternative to the Qualcomm Snapdragon 870 SoC. There are some interesting scores to note here, though. In GeekBench 5, its single-core score of 887 was lower than that of the Poco F4 and the iQOO Neo 6, but in multi-core, it fared much better, at 3720. It also posted much better scores in AnTuTu V9, with an overall score of 821676.
The phone supported 90 fps mode in BGMI (when it was playable in India), but on closer inspection with KF Mark, it wandered between 60 to 75 fps in the mode. In Call of Duty: Mobile, it defaulted to High graphics and frame rate settings, although maxed-out settings were playable too. After an hour's worth of gaming, the area around the camera module heated up a little bit, registering a temperature of 41 degrees. The overall gaming experience was mostly stable over long stretches, except for minor frame drops, which is acceptable for the price.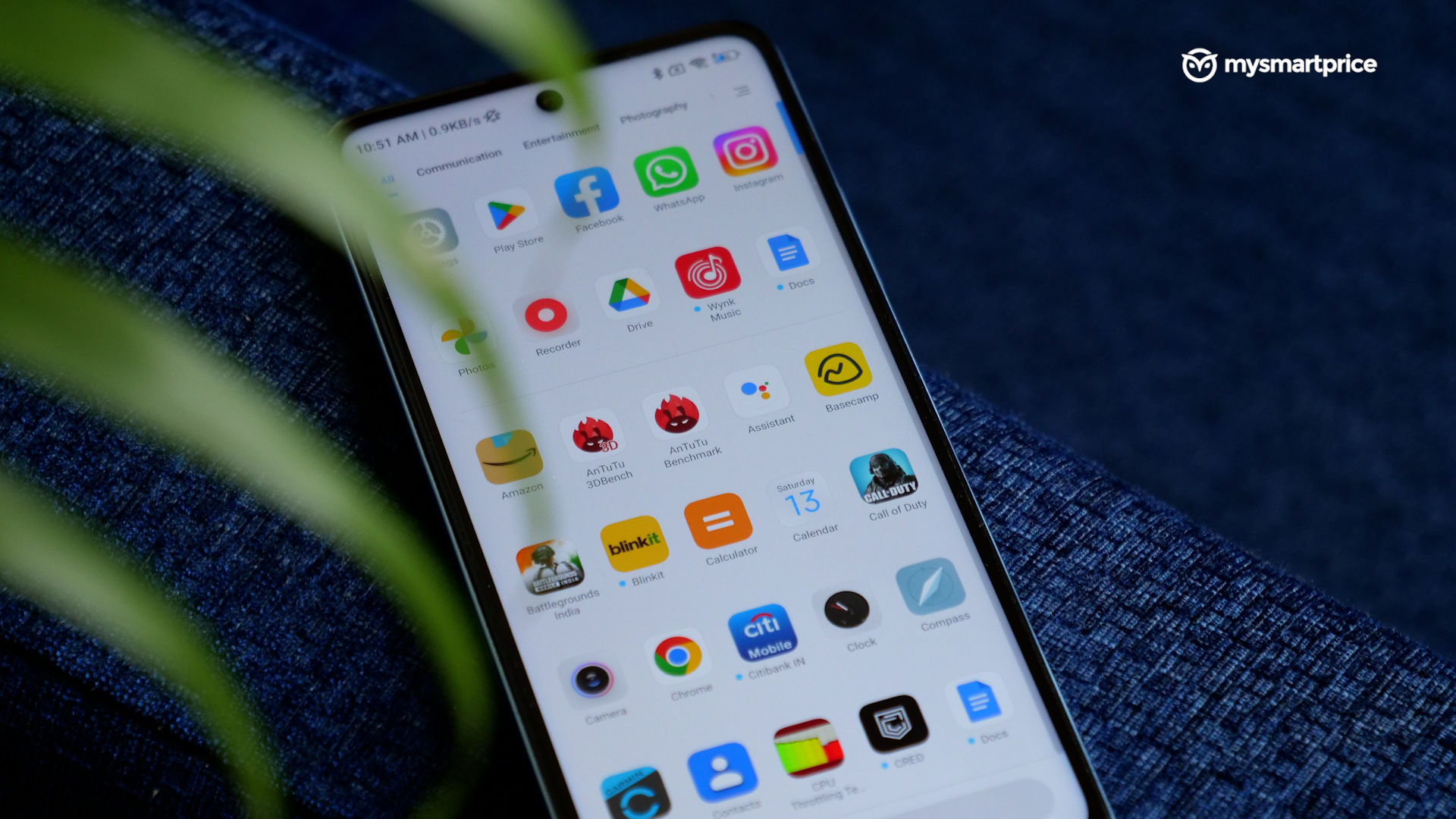 Overall, day-to-day use is good, too, except for the annoying notifications from the GetApps and themes apps, which can be disabled. We pushed the Redmi K50i to the limits by taking it out in the sun and then multi-tasking with Google Maps navigation, YouTube Premium and social media apps like Instagram and Facebook simultaneously for about half an hour. The phone didn't heat much, nor did it stutter after about 15 minutes. Do note that this was done on the higher, 8GB/256GB variant. Switching between apps, even when some heavy ones are loaded in the background, is a breeze. The phone also seldom puts background apps to sleep, so you don't have to worry about starting from the splash screen when you revisit an app after a day or so. The phone does heat up when using the camera for about 5-10 minutes at a stretch, which is usual behaviour from any smartphone.
Redmi K50i Review: FFS display for the win?
Coming down to one of the more confusing and controversial things about the Redmi K50i, the phone is lit by a 6.6-inch field fringe switching or FFS LCD display with Full HD+ resolution. Xiaomi claims that the new tech hits a sweet spot between AMOLED and IPS LCD panels by offering better light transmittance, colour reproduction and viewing angles than a regular IPS LCD screen while offering good power efficiency.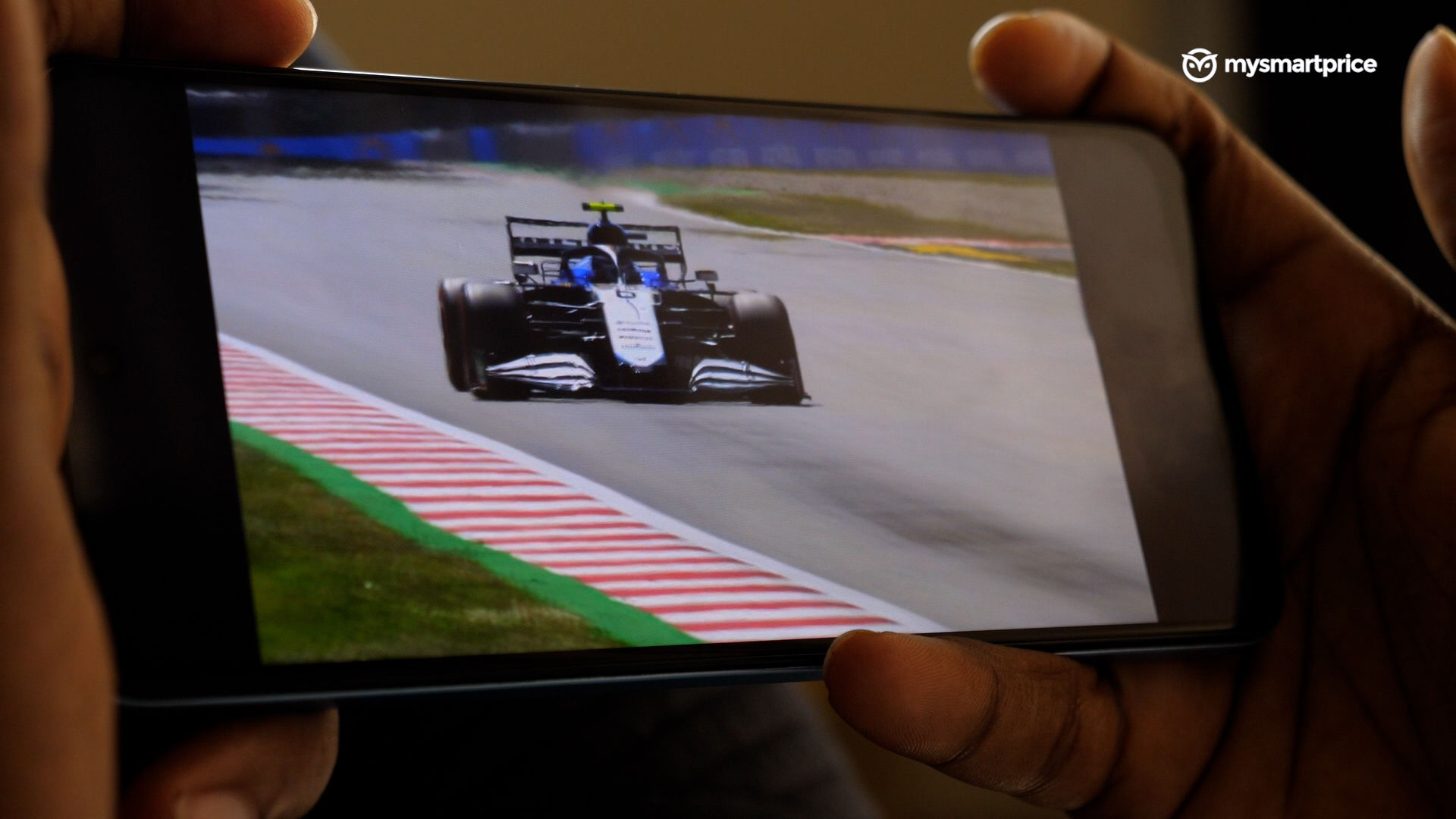 Further, Xiaomi seems to take pride in the fact that it's the only non-AMOLED smartphone display to have ever received a DisplayMate A+ rating and that it is Dolby Vision and HDR10+ certified. Further, accompanying the display are dual stereo speakers that are Dolby Audio-enabled.
These are impressive features, but the display's brightness caps at 500 nits, which yields its subpar sunlight legibility. While we aren't of the opinion that all LCD panels are inferior to AMOLEDs, this one seems to do a decent job of keeping colours lively while maintaining good contrast levels. Sure, the sheer brightness appears to be a little weak, but otherwise, it's a legitimately good panel. You can also enjoy HDR content on Netflix and YouTube, although the experience wasn't as contrasty as that offered by AMOLED displays.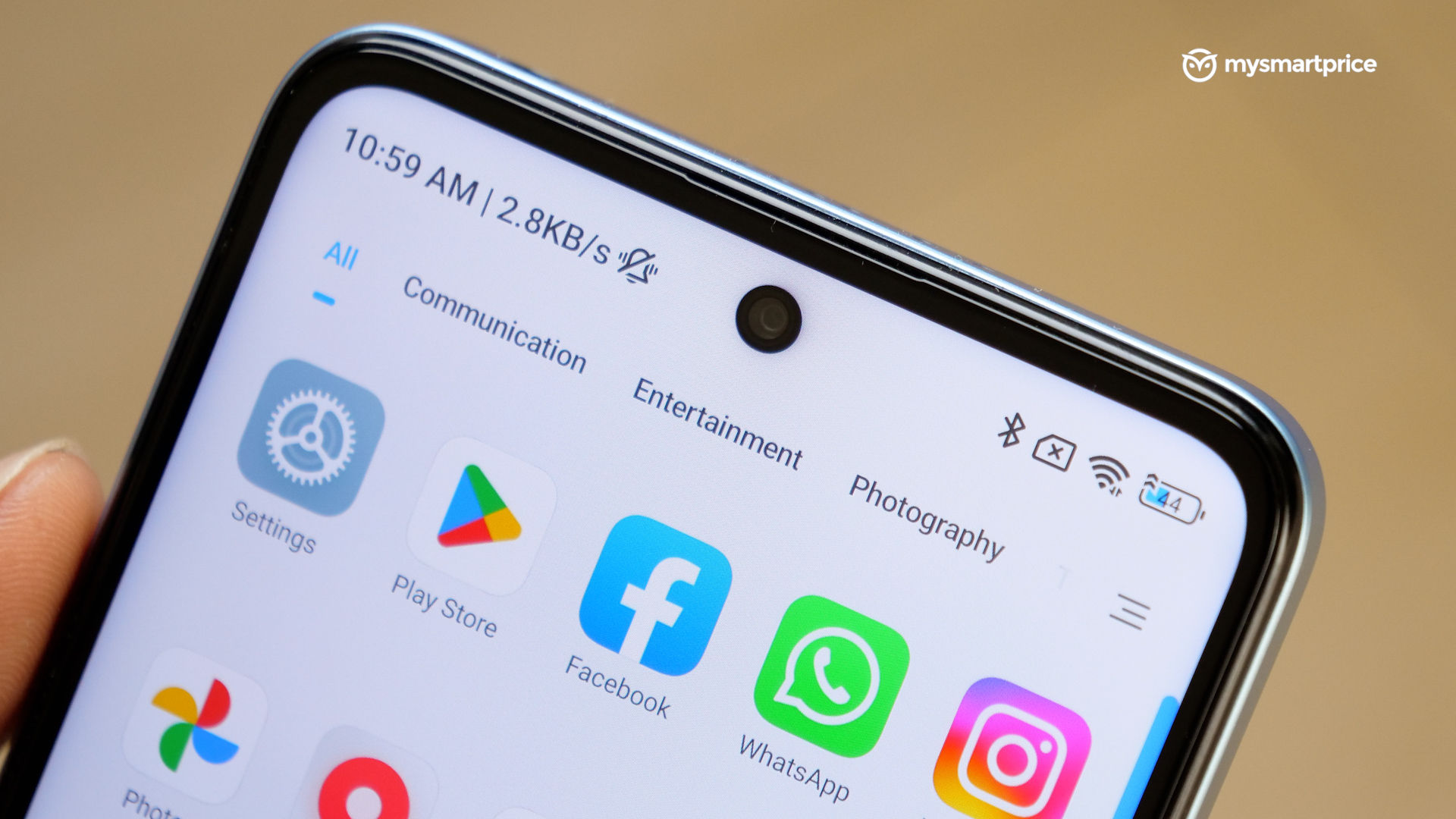 It is also a responsive panel, refreshing at 144Hz. Touch inputs feel nice and coherent in both games as well as in regular usage. Moreover, you can switch between different touch frequencies at 60Hz, 90Hz and 144Hz to save battery.
Overall, it didn't feel like we were missing out on something major while using the phone's display – given its price, the inclusion of a slightly amped-up LCD display is totally acceptable.
Redmi K50i Review: Decent camera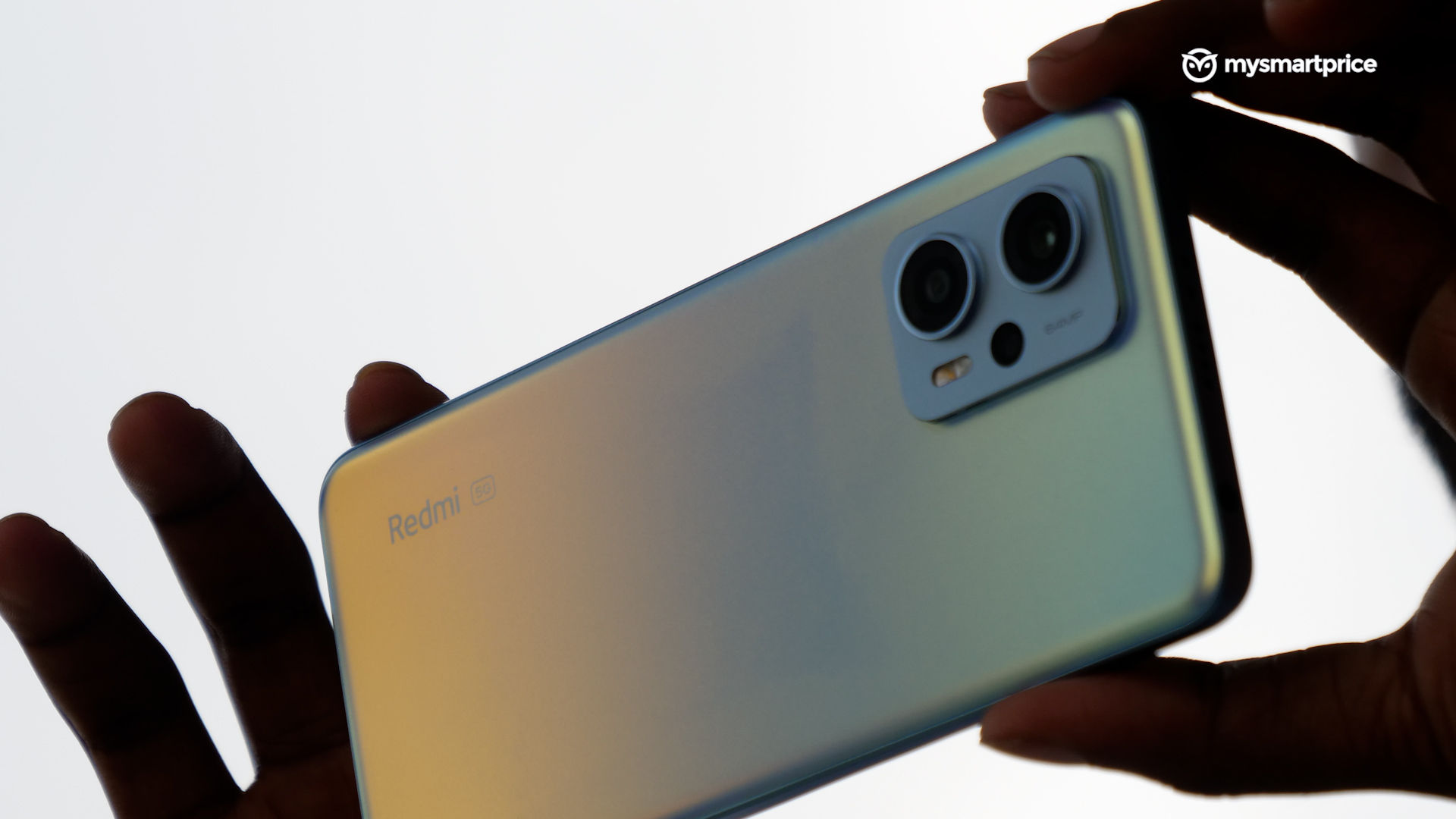 The Redmi K50i features triple cameras in which a 64-megapixel sensor leads the way with an 8-megapixel ultrawide and 2-megapixel macro accompanying it. We took a bunch of photos to get an understanding of its capabilities. In a nutshell, it's a decent package if we keep the macro camera aside because it clicks pictures with very poor details.
Shots clicked in the daylight by the primary camera have oodles of detail, but the processing seems very obvious. Greens and blues are enhanced, and skin tones appear slightly pinkish, so the colour reproduction isn't entirely true.
The HDR is hit and miss. In some shots, it was able to recover the highlights very well, but in others, it wasn't able to pull off a decent shot, especially when there was an obstruction in front of the backlight.
The 8-megapixel ultrawide is exactly what you'd expect from the competition – useful but lacking detail. Even during the daytime, the watercolour effect was noticeable on the finer elements of a photo.
Selfies, too, had a bit of a processed vibe to them. The selfie camera smoothened the texture of a subject's face even when effects were turned off.
Thanks to the noise suppression, the night shots had very little grain, but the photos appeared slightly soft and washed out. Pictures without any direct source of artificial light at night time appeared extremely soft, and the reproduction of yellows was very poor. Night mode helped recover a lot of this lost data and made the exposure far brighter.
We were pleased with how well indoor shots came out with artificial lighting. The shutter lag was minimal, and images had good details with very little noise. But, the camera struggled to take good portraits shots in low light.
In terms of videos, the primary camera can go up to 4K resolution at 30fps and 1080p at 60fps. The primary camera is electronically stabilised, so video footage appears smooth when making pan or tilt adjustments. Warping artefacts can be seen when recording videos while walking, but it's not too bad. The footage was acceptable during the day, but it got a bit noisy at night. The phone also has an in-built VLOG mode that lets you shoot Reels and Shorts in the camera app.
Redmi K50i Review: All-day battery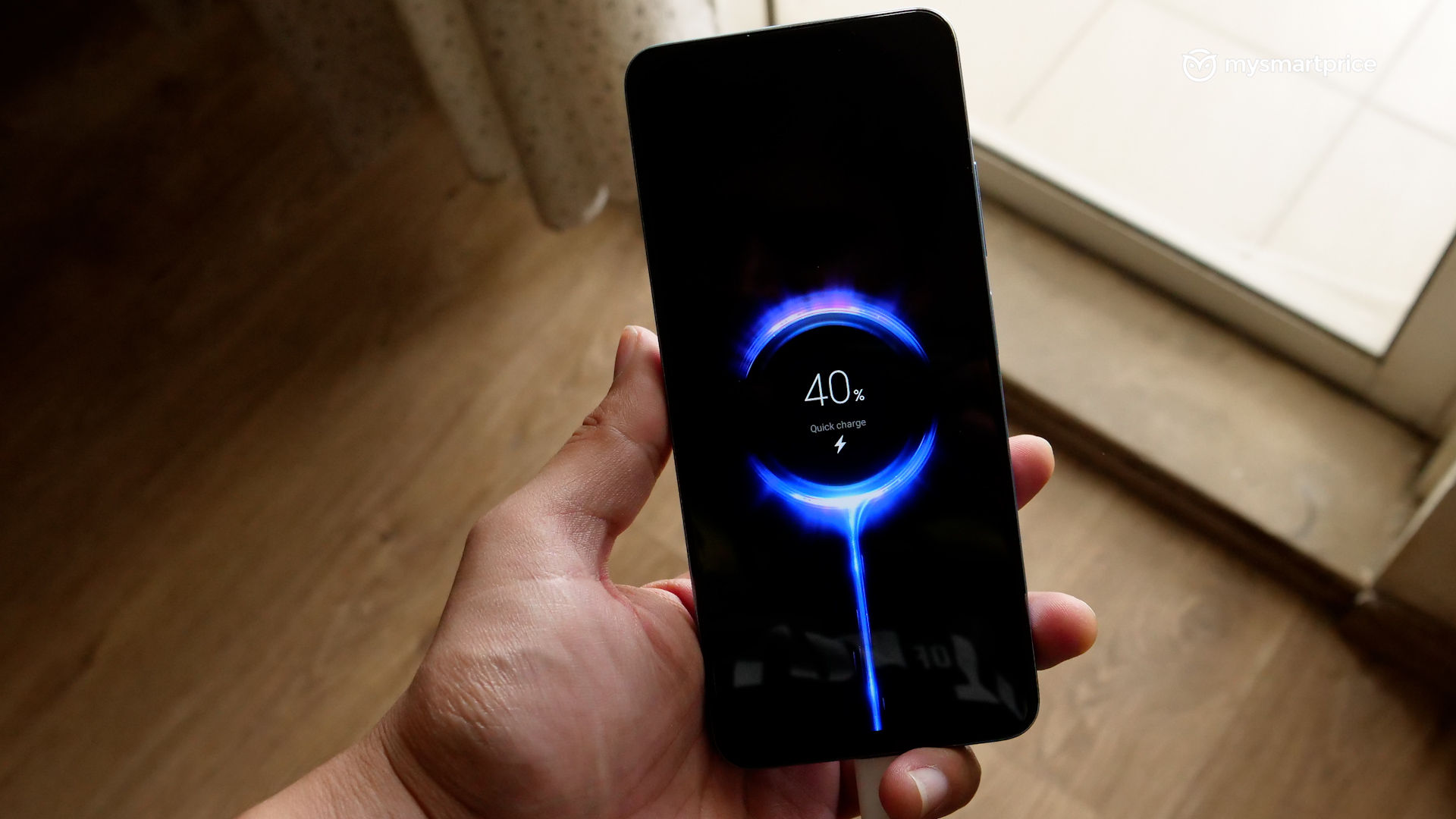 The Redmi K50i packs a nice, chonky 5080mAh battery that can last a little more than a day. It charges via a 67W charger that can give you a full charge in an hour. Its sibling from another mother, the Poco F4 5G, also charges with a similar wattage charge but, for some reason, takes slightly longer. The phone heats up a bit while charging rapidly. We were able to extract a screen on time of about six to six and a half hours on average.
Redmi K50i Review: Bare minimum design
The Redmi K50i has an all-plastic build that feels cheap in hand. It has flat railings and a curved rear panel and combined with glittery, glary, colour-shifting colours, it feels like a phone that's trying a bit too hard to justify its Rs. 25,999 price tag. But then, Redmi didn't have much to prove with the design because the phone was so feature-packed internally.
Speaking of the physical features of the Redmi K50i, the left side of the phone is entirely clean, whereas the right is slightly busy with a volume rocker and a power button that doubles up as a fingerprint sensor. In addition, the bottom has the SIM slot, mic hole, USB Type-C port and a speaker grille, whereas the top has another speaker griller, mic slot, a 3.5mm headphone and the classic IR blaster that's a mainstay of nearly every Xiaomi smartphone.
The tactile feedback of the buttons is precise but cheap. The fingerprint scanner is good at recognising inputs and unlocked the phone about eight out of ten times. The phone has the bare minimum IP53 rating for dust and water resistance, but the display is protected by Corning Gorilla Glass 5. We took it to the shower multiple times to watch videos, and there was no lasting damage to the phone.
The design is clearly not an area Redmi wanted to focus on, and it's evident how little thought went into making it look trendy.
Redmi K50i Review: Verdict
The Redmi K50i gets nearly all the basics of a good smartphone right, just in the most bare minimum way. The phone looks like it's worth peanuts, but when it sets out to perform heavy tasks and gaming, it does so really well. The camera is alright, and the battery life is good, but the display might still be a factor of contention for many.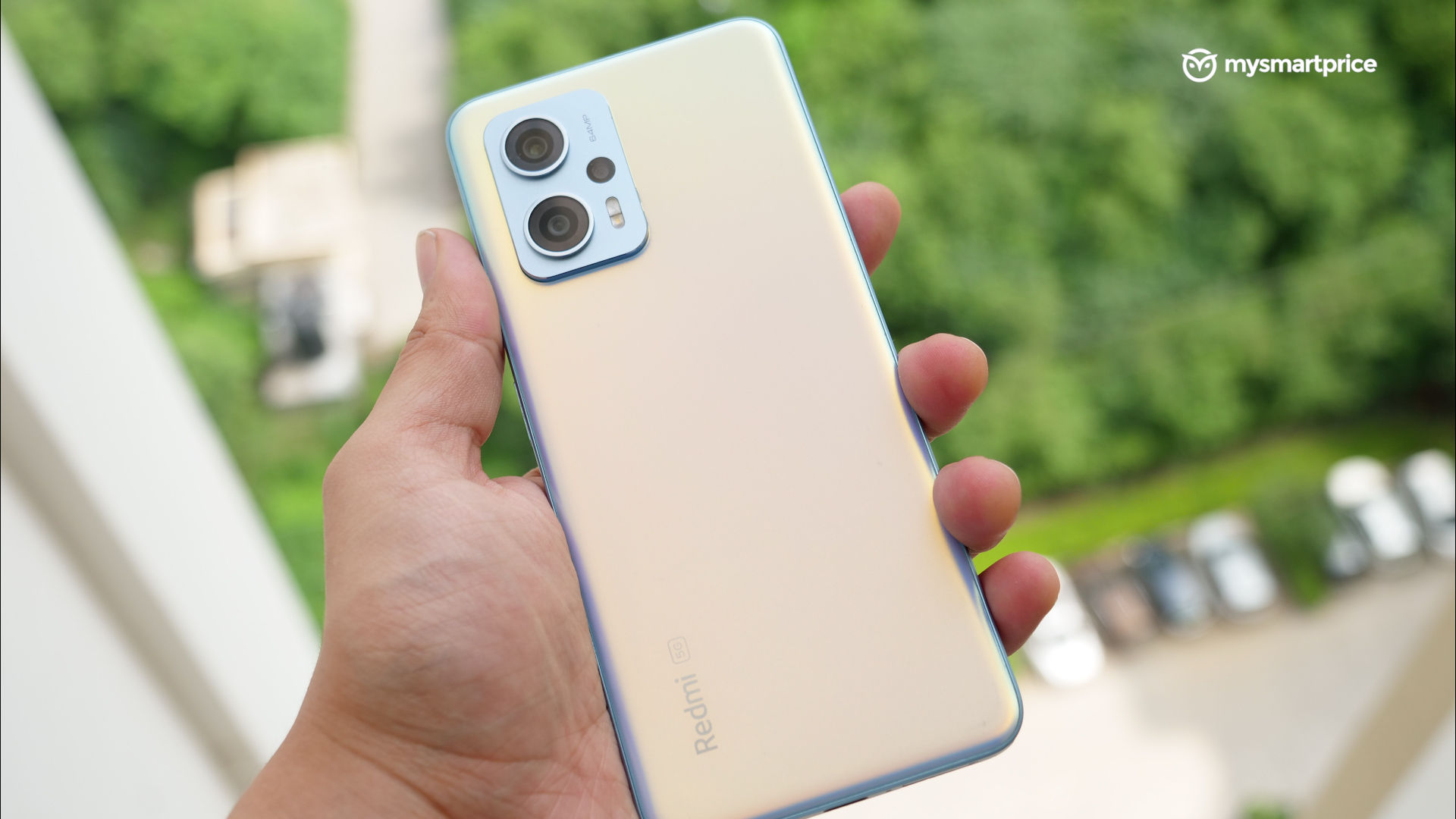 It's a phone for buyers with an initial budget of Rs. 25,000 who can super-stretch a grand extra. But its higher variant with 8GB RAM and 256GB storage doesn't give you much value because that falls in the Poco F4 5G and iQOO Neo 6 territory – two phones that have much better displays and build quality. You also have the relatively bloat-free OnePlus Nord 2T in this price category, but that is inferior in downright specifications.
To sum it all up, if you're tight on budget and can live with a cheap-looking phone with good specifications, the Redmi K50i is a match made in heaven for you. Too bad it doesn't look as good as its spiritual predecessor, the Redmi K20.