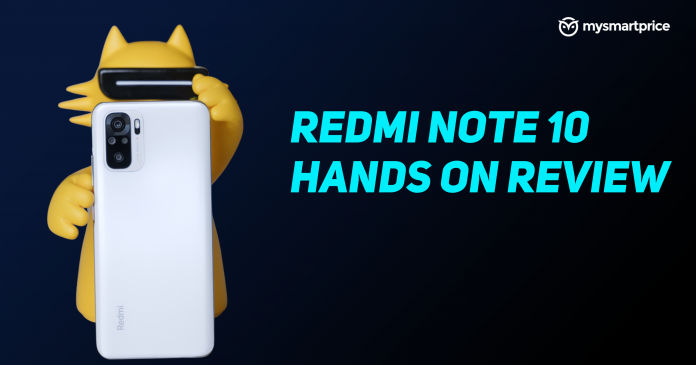 Hey, did you realise the Redmi Note 4 in 2017 was the last Note series smartphone that didn't get an update in the same calendar year? And to be honest, the Redmi Note 9/9 Pro series didn't really catch my fancy, primarily because Realme's 6 series brought some jaw-dropping features (90Hz Refresh Rate, Telephoto Lens etc.) to the price segment. But Xiaomi has used this one-year gap really well, because the Note 10 series managed to do exactly what made the note series is famous for in the first place – make you go "HOW THE EFF DID THEY PRICE IT SO LOW?!"
While Ershad has already given us his first impressions about the big daddy Redmi Note 10 Pro Max (read here), I have been using the Redmi Note 10 for a couple of days now. And here are my thoughts so far:
Redmi Note 10 Build & Design
I'll be as straightforward as I can be: The Redmi Note 10 is the best-looking, most premium feeling phone under 12K that I've ever used. We do get a polycarbonate back here but the milky white color I have, coupled with the fingerprint-resistant matte finish makes it look definitely like a 15K+ phone. Plus this brand new camera module design, very similar to what we get on the flagship Mi 11, makes the phone stand out even further.
But here's what made me appreciate this phone the most. This beauty weighs only 179 grams and at 8.3mm is probably one of the slimmest, most lightweight phones in this price segment. Furthermore, Xiaomi didn't use this as an excuse to drop any ports/features from the phone. We do get a 3.5mm headphone jack, proper triple card slot, dual stereo speakers AND an Infrared Blaster. The power button on the right also houses the fingerprint scanner which works flawlessly almost every time.
Redmi Note 10 Display & Speakers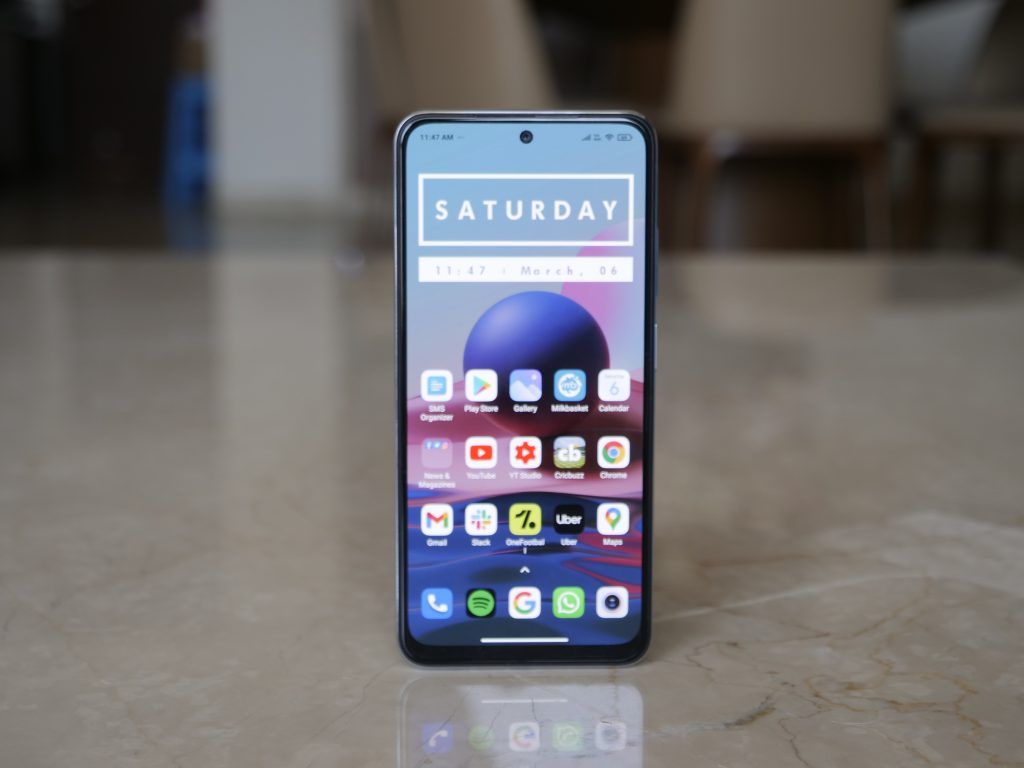 This is probably the biggest *upgrade* that everyone is freaking out about. The entire Note 10 series comes with Super AMOLED displays. Although we don't get a high refresh rate panel as the 'Pro' brothers, this is still a great display. 6.43 inches, Full HD+ resolution, with a peak brightness of 1100 nits during HDR playback. In a segment where even FHD displays haven't become the norm, let alone AMOLEDs, Redmi Note 10 definitely shines the brightest (literally too). The bezels have shrunk down quite a bit, though not as much as what Xiaomi's renders during the launch event suggested.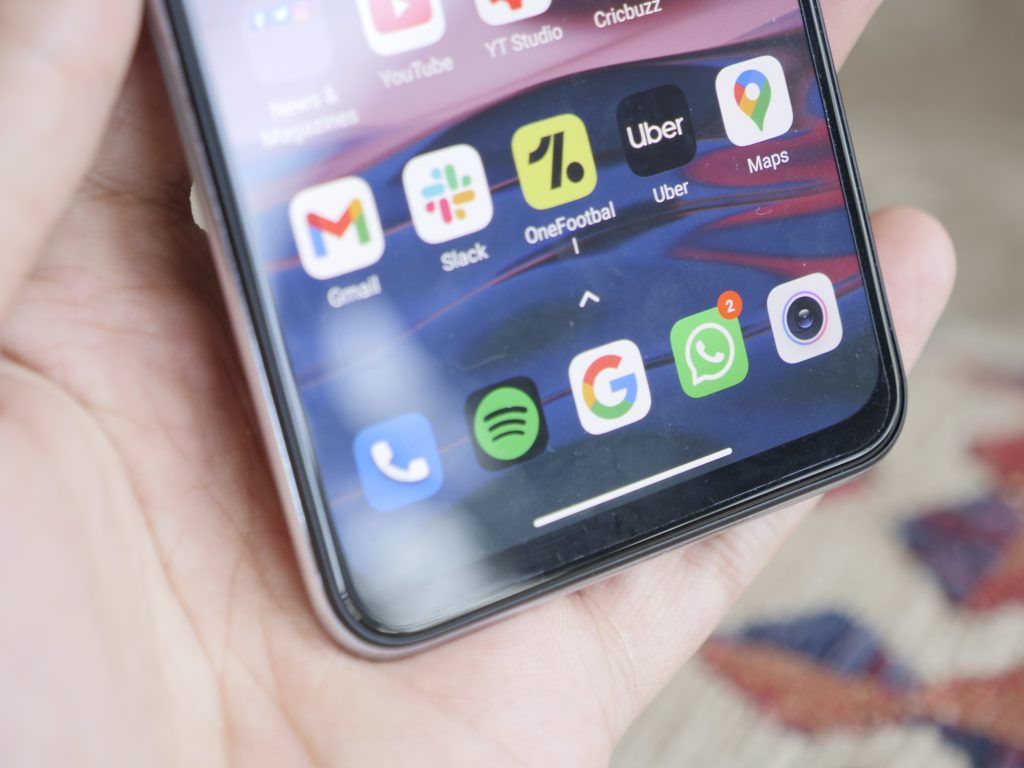 We do get a proper dual speaker setup here, and that definitely helps elevate the speaker output. I have been facing a weird issue though. While on a normal call, the sound that's supposed to come via the earpiece grill, seems to be coming through the top speaker instead. It's not a problem per se, but it's just weird. More on this in my full review.
Redmi Note 10 Specs & Performance 
Redmi Note 10 comes in 2 models: 4GB/6GB of LPDDR4x RAM coupled with 64GB/128GB of UFS 2.2 storage. It'd have been great to see the base model come with 6GB RAM, but I guess that spec has been left out for the POCO rebrand of this. Haha. No 'leaked by mistake' story here though, I don't think POCO is going to make the Poco M3 obsolete so fast.
Anywho, coming back to the phone here, we do get to see Snapdragon 678, i.e. a brand-new Snapdragon 6-series processor in India after almost a year. Technically speaking, the Snapdragon 678 is basically an overclocked Snapdragon 675, and the on-paper specs seem promising. The benchmark numbers put it way above the underwhelming SD662, slightly better off than the Helio G80/G85 and just shy of the G90T. The real world performance also has been decent so far. I'm planning to do a detailed gaming test for this phone, but for now it looks like you can play games like COD and PUBG at 40FPS quite well.
Redmi Note 10 Software, Battery & Network
The Redmi Note 10 series also becomes the first from Xiaomi to launch with Android 11 right out of the box. You still get MIUI12 on top, with MIUI 12.5 coming really soon. Ergo, the overall experience here is very similar to all other MIUI12 phones, meaning it does give you a plethora of features and rich animations. The downside to this is the sluggishness it adds to the phone every now and then. Not to forget, a considerable amount of bloat in the form of pre-installed apps and games. The phone supports Dual-Band Wifi and looks to have all the essential sensors in place.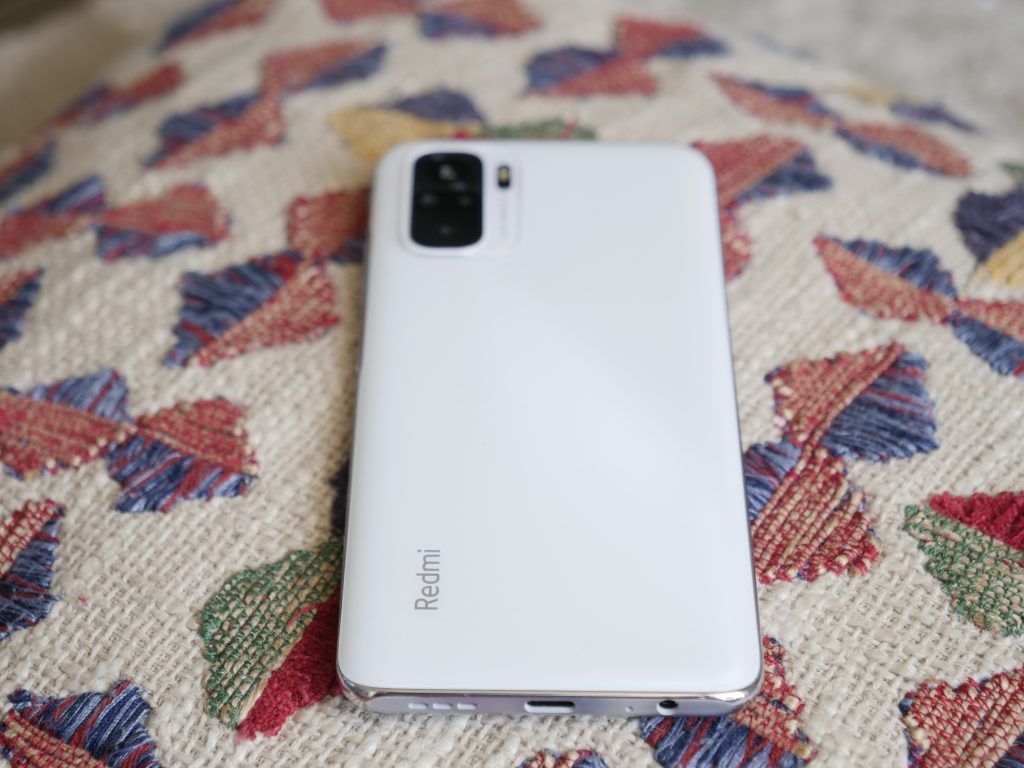 The battery here is still 5000mAh, but given that this phone has a 60Hz AMOLED, I can easily imagine this phone lasting even longer than the Note 9, so expect 1-1.5 days on a single charge. Charging is one area where Xiaomi was clearly lagging behind Realme, but looks like that's about to change. The Note 10 not only comes with support for 33W Turbo Charge, but also ships with a 33W charger in the box. We've seen this charging tech in action on all the recent Xiaomi launches so this phone should juice up from 0 to 100% in under 90 minutes for sure.
Redmi Note 10 Cameras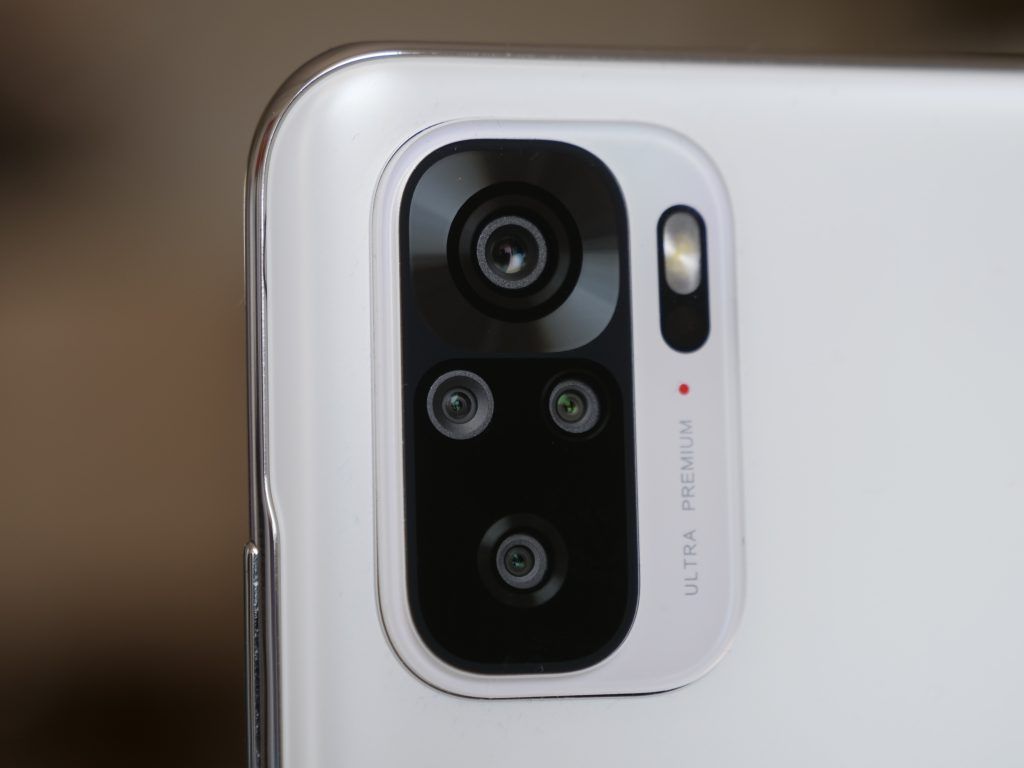 On the face of it, Redmi Note 10 has the exact same camera setup as on the Note 9. We have a 48MP primary, 8MP ultrawide and a couple of 2MP sensors. But there's an upgrade here too, the main 48MP sensor is now Sony's IMX582. The selfie camera is a 13MP shooter. I have taken a few camera samples already and the performance seems to be close to what you'd expect from a phone in this price range.
Redmi Note 10 Camera Samples
Redmi Note 10 Pricing & Conclusion
The Redmi Note 10 costs Rs 11,999 for the base model and the 128GB model comes in at Rs 13,999. When a phone manufacturer builds a phone for this price segment, there are some obvious cost-cutting measures that they choose to take. With the Redmi Note 10, it feels like Xiaomi just chose to go for the kill instead. Firstly, no ports/slots/sensors/features were dropped from the phone, even when they had the perfect excuse of doing so to make the phone slimmer/lighter. Secondly, at a price where 720p LCDs are still a thing (*ahem*NarzoMotoNokia *ahem*), choosing an FHD AMOLED definitely is overkill. Thirdly, and this is probably the favorite trick of every budget phone maker: use eMMC storage to save cost? Not here, no sir. Make the consumers buy a fast charger separately? Uh-uh. Use an inferior sensor in the name of a 48MP camera? Nah, we don't do that here.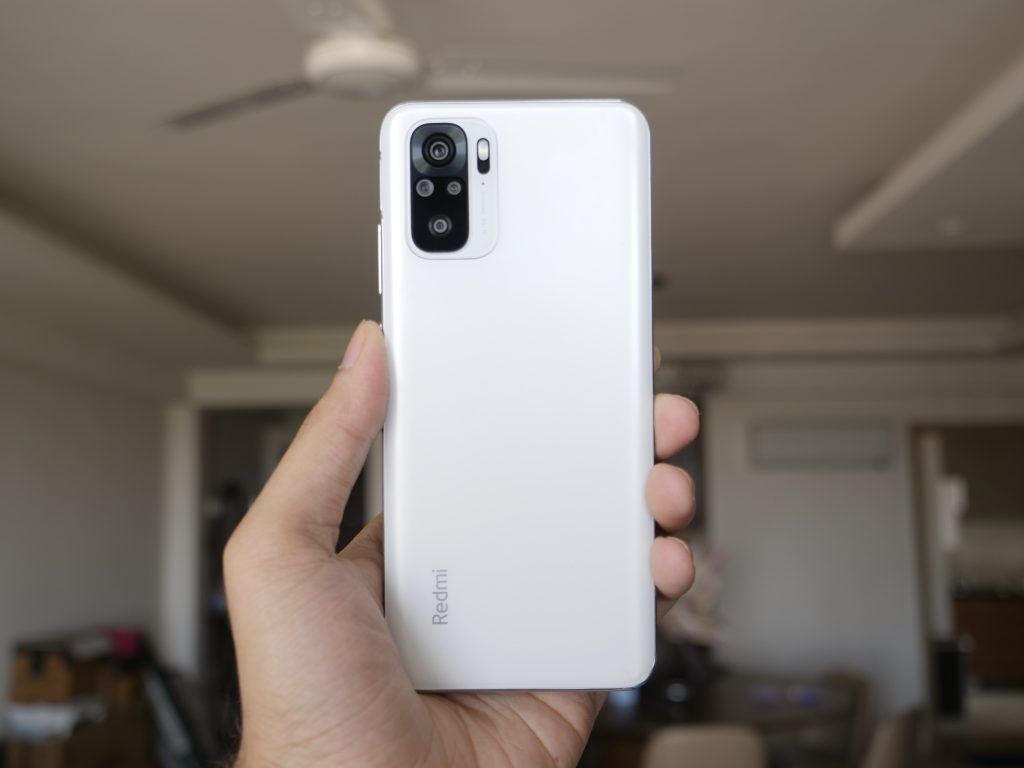 I'm not sure about the 14K variant, but if you're looking at the 12K variant of this phone, I see absolutely no way any other phone stands a chance here. The only thing that might be of concern here is the new SD678 chip, and ofcourse how much of the much-needed improvement MIUI 12.5 brings to the present UX. But that's it for my first impressions of the Redmi Note 10. I will keep using this phone for another week or so, stay tuned to the MSP YouTube channel for all the in-depth testing and comparisons of this phone.