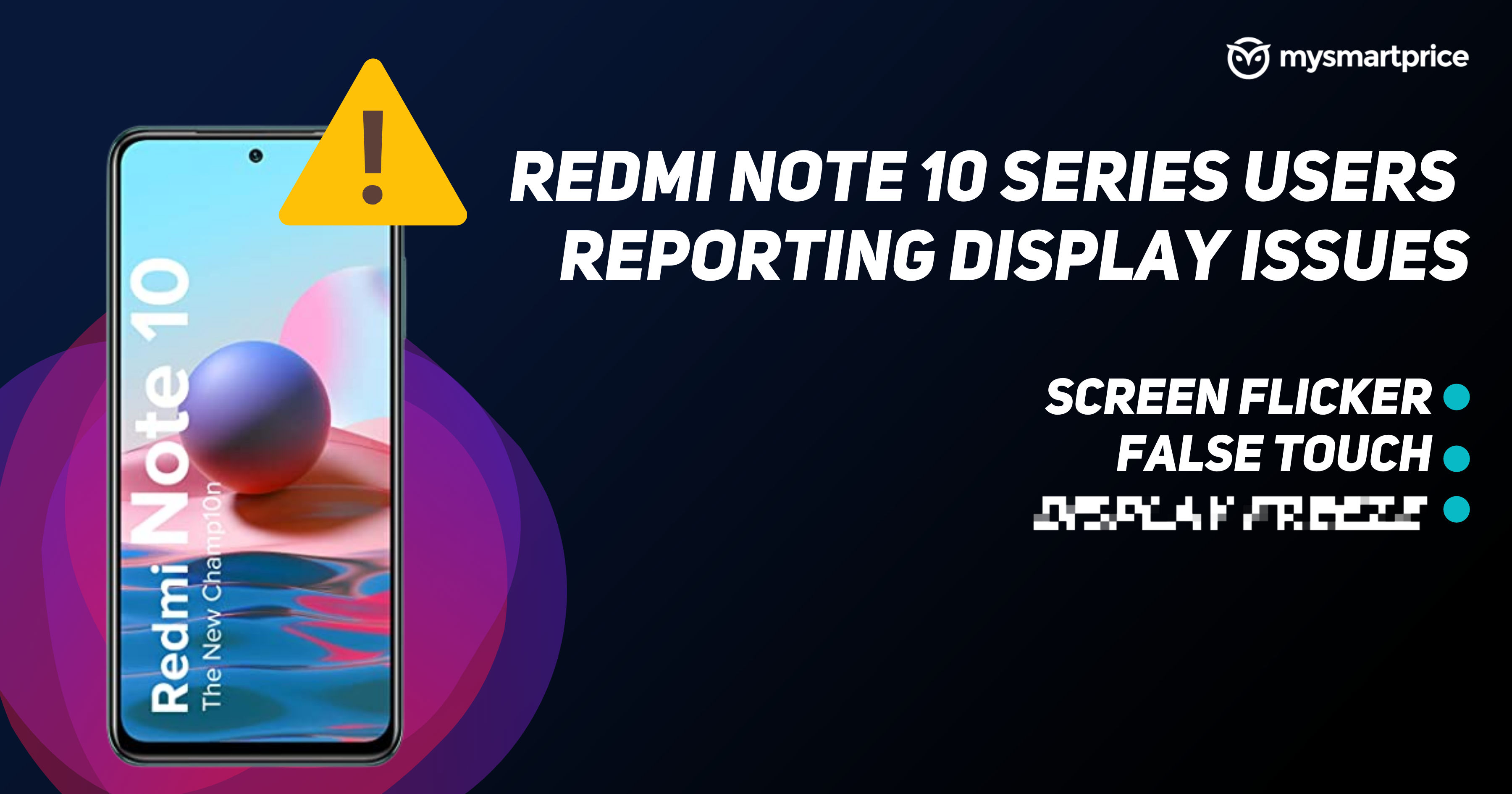 UPDATE: Xiaomi released a statement claiming the display issues are in a very small batch of Redmi Note 10 series smartphones and the company is taking all steps in finding a solution. The full statement is as follows –
"We are aware of the issues that a few users are facing on Redmi Note 10 Pro. These issues have been reported by less than 0.001% of Note 10 series user base. We are working to find a solution at the earliest. As a committed brand, our endeavor is to continue delivering on our consumer expectations.
Our devices go through rigorous tests with a 10-point quality check, to ensure that we meet the highest quality standards. We are looking into the matter on top priority and regret the inconvenience caused to our consumers."
Original article as follows –
The Xiaomi Redmi Note series of smartphones have been among the most popular in the mid-budget range in India, and the latest series of Redmi Note 10, Note 10 Pro and Pro Max are no exception to the popularity and hype. However, according to a recent report, not all is well in Redmi's stable, as numerous Note 10 users are reporting a wide range of screen related issues. Buyers of various models of the Redmi Note 10 series of phones have now taken to Twitter to complain about issues, which range from the display on the phones freezing randomly and becoming non-functional, along with screen flickers appearing when the phone is used in dark mode, or when the 120Hz refresh rate is activated.
Twitter user Tarun Sharma took to Twitter to post about an acquaintance's new Redmi Note 10, and even shared a clip of the display not working properly. Stating that even though his acquaintance got his phone replaced by Xiaomi after a post-purchase complaint, the issue sustained. Subsequently, the customer service centre has reportedly stated that the issue in question is due to a software glitch, and the latter shall be addressed in a future OTA update in the coming months.
Another user, Mridul Verma, stated that his Redmi Note 10 Pro unit appeared to be facing "minor" screen flickers when switched to the 120Hz refresh rate mode, and the problem appears to be alleviated when switched back to the standard 60Hz mode. Other users also appear to be complaining that the display flicker issue appears to be more sustained when the devices are being used in dark mode.
In response to the tweets complaining about the issues, Redmi India was spotted urging the users to get in touch with the company via Twitter DMs. However, it is not yet clear as to what the company is offering as a solution right now. Our own units of the Redmi Note 10 series smartphones did not seem to face such screen flicker issues, which makes it further unclear if this is an issue that is affecting a select batch of devices that were manufactured, or might it be a software issue that can be fixed soon.
MySmartPrice has reached out to a Xiaomi spokesperson for an official comment on the matter, and the copy will be updated with the company response, once Xiaomi offers a reason for why this appears to be happening. At any rate, given the number of complaints about the display of the Redmi Note 10 are steadily on the rise, the issue certainly appears to be more than an isolated affair, in which case Xiaomi might be in for a broader device replacement programme, should the issue warrant such a move.
Thanks for reading till the end of this article. For more such informative and exclusive tech content, like our Facebook page